Thanks to Fashom for sponsoring this Fashom box review. I received product compensation in exchange for my review. This post contains a Fashom referral link.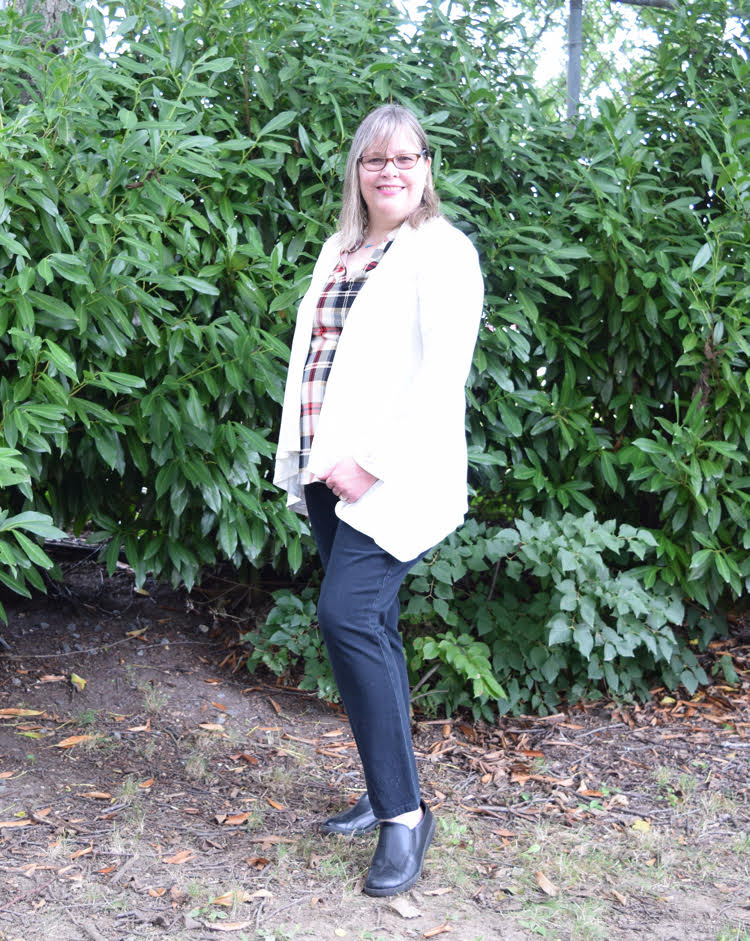 With September here, I was in need of some new fall clothes. So, I recently ordered a Fashom box. Fashom is a fun subscription service where you work with a stylist, who sends styles specifically picked out for you right to your door.
Fashom Box Review for Fall
I've tried Fashom two times before, and this was my best Fashom box yet! In case you aren't familiar with Fashom, it's a non-subscription fashion and clothing service. (You can request a box whenever you like. You are not required to get a box each month.)
Before my box was sent to me, I let my stylist know what I was looking for in my box. I told her that I could use some cardigans, a fall top or two, and perhaps a pair of sweats. (Since I've been spending more time at home these days.)
Fashom is really convenient for me right now, considering that I haven't been doing in-person retail shopping since my state (NJ) went into lockdown in March. We are only in partial shutdown now, but I am still hesitant to venture out to stores.
I also like working with a stylist — I often find that my Fashom stylist does a better job shopping for styles for me than I do myself!
Fashion Apparel & Clothing By Mail
When you request a Fashom box, your stylist will choose 5 items for your box. You can preview these items online before they are sent to you. I downloaded the Fashom app onto my iPhone, so previewing my items was super easy.
Before working with a Fashom stylist, I make sure that my Fashom profile is up to date in the Fashom app. In my styling profile, I add details like my height and weight, shoe size, and dress, pant and shirt sizes.
I also am able to communicate via email with my stylist. I always send my stylist my Pinterest board where I pin fashions and styles that I like.
I wasn't fond of all the items that my stylist first chose for me, so I asked her to swap them out for different items.
When you order a box with Fashom, your first styling fee with Fashom is free, but after that, it's just $15. Plus, that $15 is applied to your purchase if you keep an item (or a few items) from your box.
Another plus is that all of Fashom's products are cruelty free and vegan. Also, For every box sold, Fashom donates $1 to Second Chance Rescue NYC, a pet shelter.
White Birch: Auora Ribbed Duster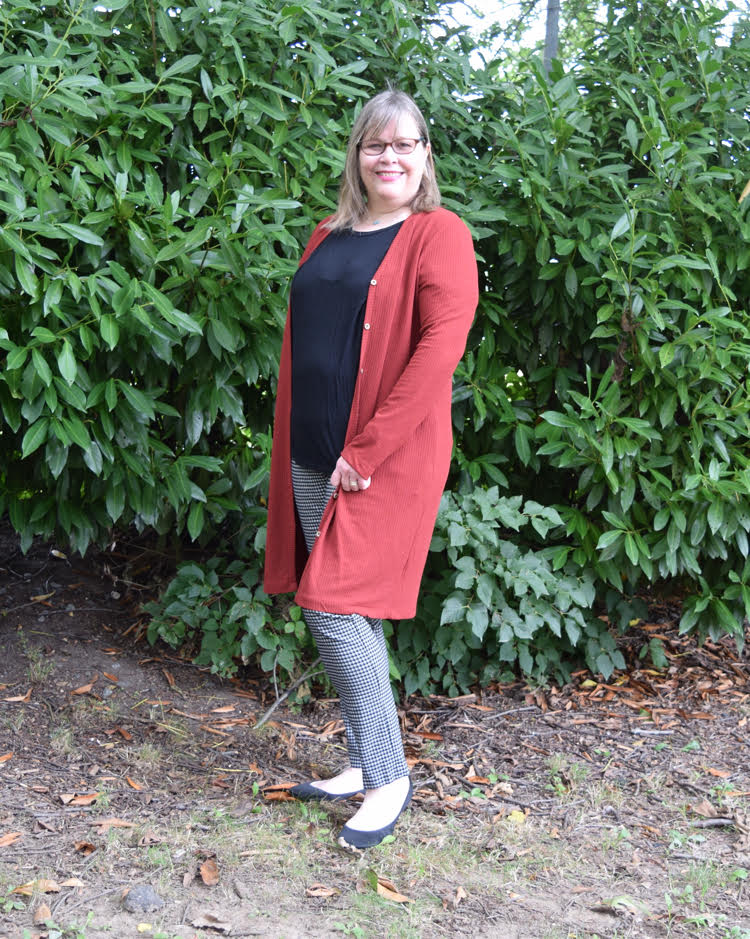 I was happy to see the White Birch: Auora Ribbed Duster ($41) in my box. I love "sweater weather" and I enjoy wearing cardigans in autumn!
I like the length and the weight of the Aurora Ribbed Duster. I could use a lightweight cardigan for early fall. The cardigan is a burnt orange color, a nice hue for fall.
I love how how the duster looks with my plaid pants and black top.
VERDICT: Kept.
Interested in trying out Fashom? Use my Fashom referral link and get $10 off your first Fashom box!
Mittoshop: Romina Stripe Knit Top & Chris & Carol: Knit Leggings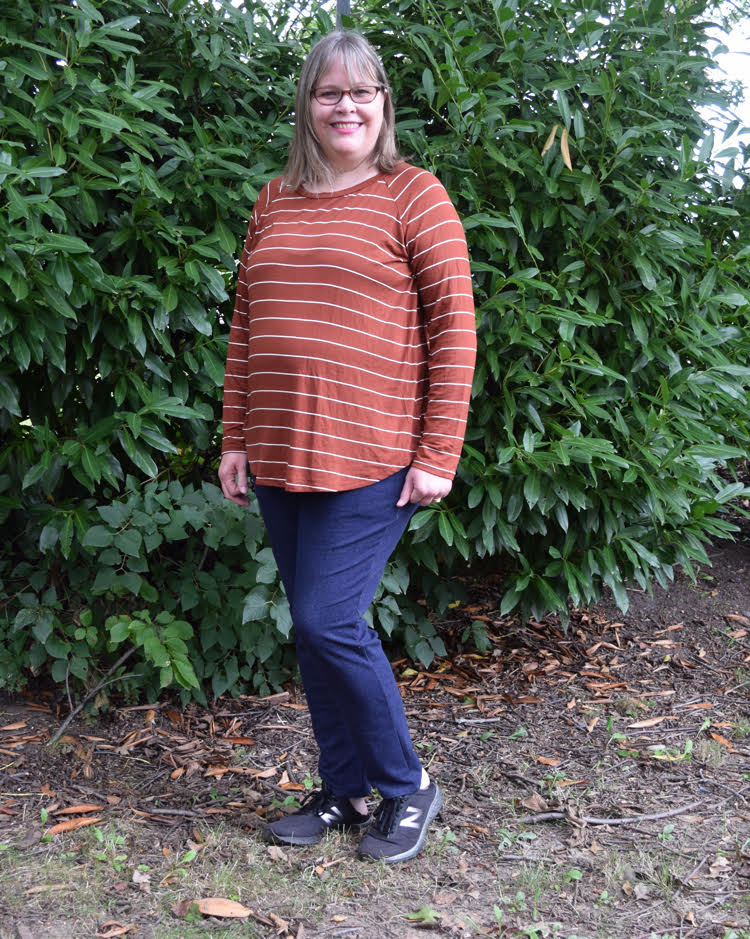 The next item I tried on in my box was the Mittoshop: Romina Stripe Knit Top ($43). I happen to like stripes, so I was glad to see this top in my box. The fabric has a soft, silky feel to it, and I like the length of this top, too. This long-sleeved tee goes well with the navy blue Chris & Carol Knit Leggings ($38) from my Fashom box for a casual weekend outfit. The leggings are soft and comfortable, yet look nice enough to wear about town.
VERDICT: Kept Both Items
White Birch: Avery Plaid Knit Top & Gilli: Cardigan with Pleating & Asymmetric Hem Knit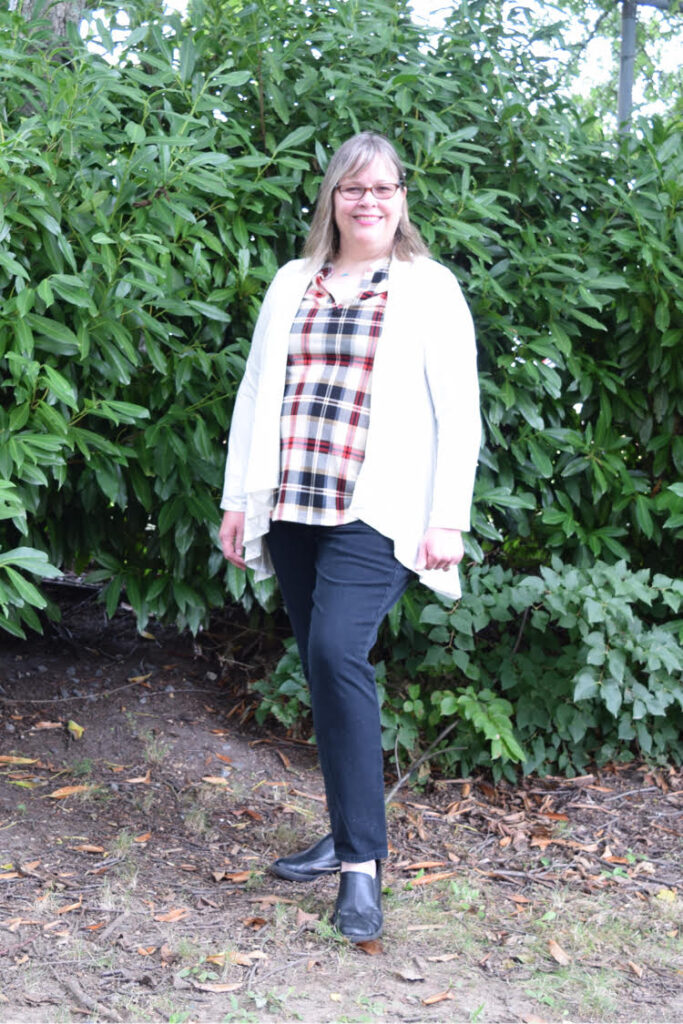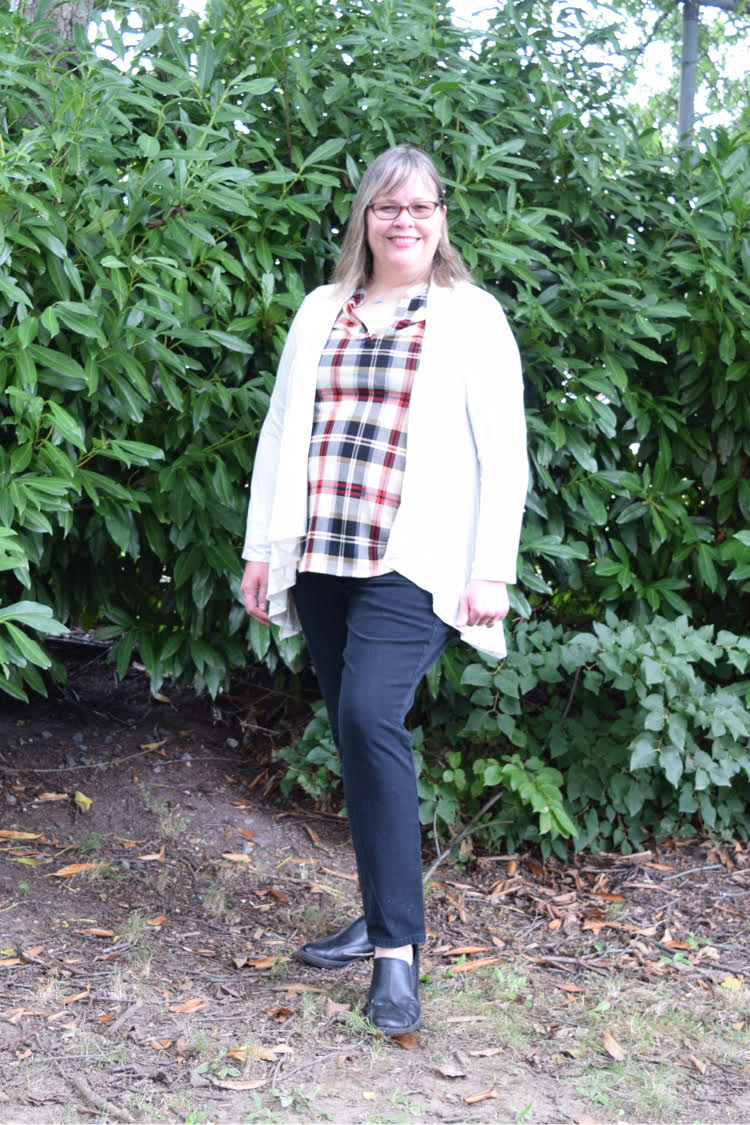 Next I tried on the White Birch: Avery Plaid Knit Top ($45), & Gilli: Cardigan with Pleating & Asymmetric Hem Knit ($39) (in white). I think the long-sleeved plaid shirt and the lightweight knit cardigan pairs well with my dark-washed jeans and my slip-on black loafers. This outfit is comfy enough for at home, and would be nice to wear out shopping with my daughters or going out to eat with my family.
VERDICT: Bought both.
Fashom Purchase Discount
Fashom offers a discount if you purchase multiple items from your box – you get 25% off if you buy 3 or more items, or 30% off when you purchase all 5 items. I kept my whole box, so I got 30% off my purchase, or $61.80 off my purchase. I used the Fashom app to make my purchase quick and easy!
In all this was a great box for me! I am looking forward to ordering my next box – maybe before the holidays!
Interested in trying out Fashom? Use my Fashom referral link and get $10 off your first Fashom box!
Want to learn more about Fashom? Follow Fashom on Instagram, Facebook, Pinterest and Twitter.