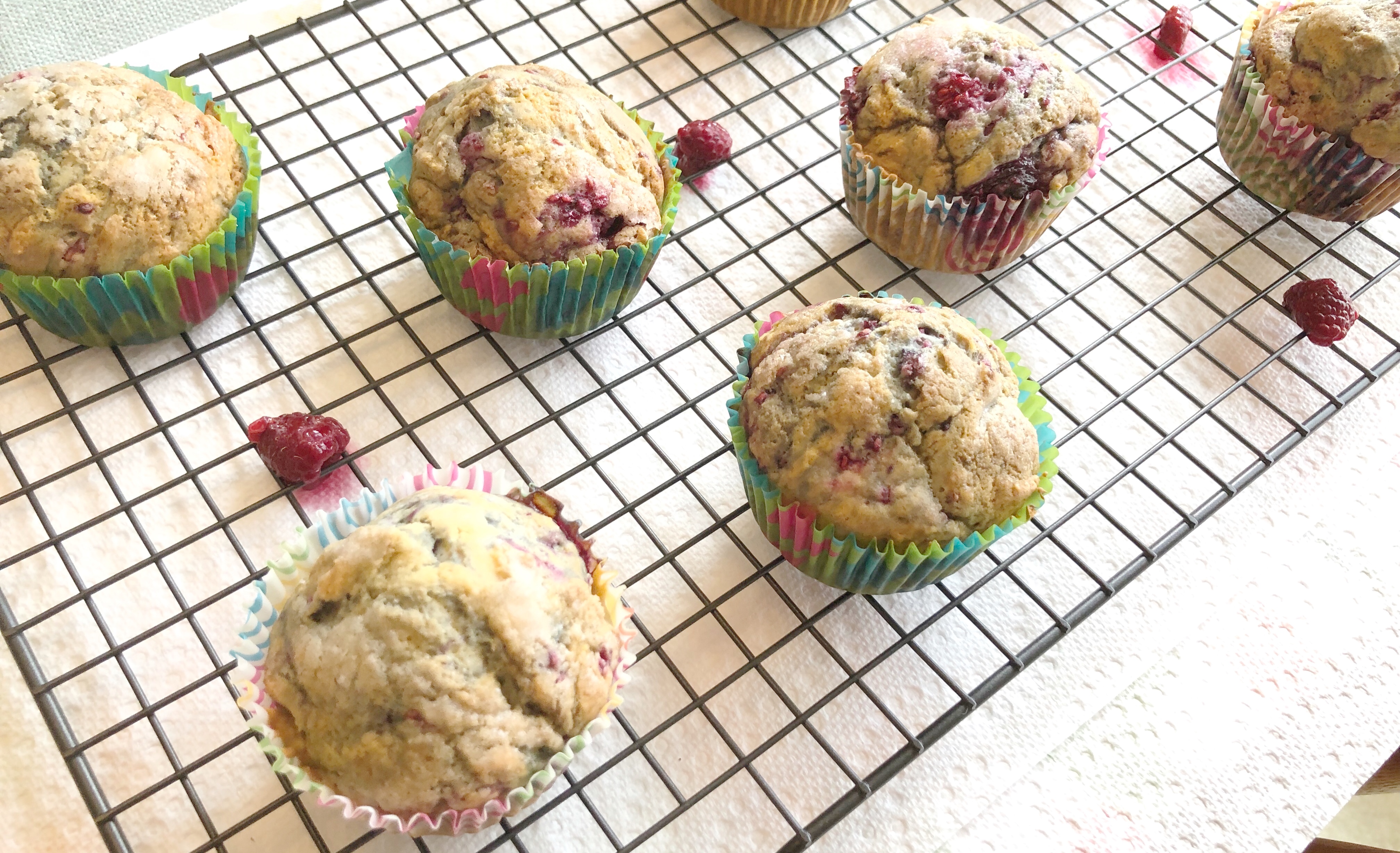 Happy Monday, everyone! Today my blogging friends and I are getting together for the Taste Creations blog hop! With Easter around the corner, we thought it would be fun to share recipes for an Easter holiday brunch!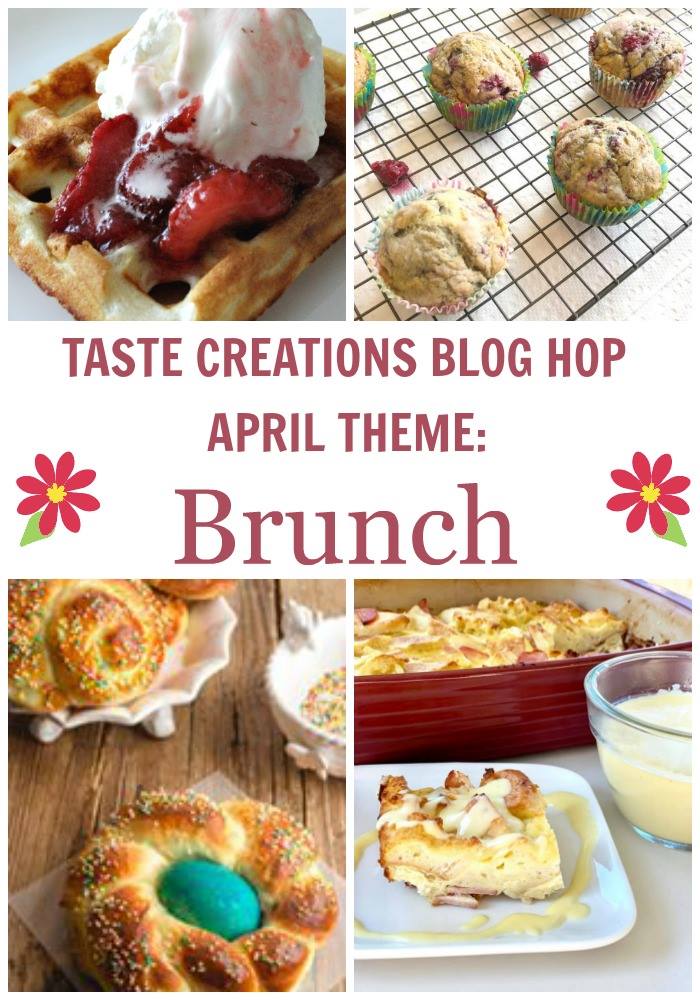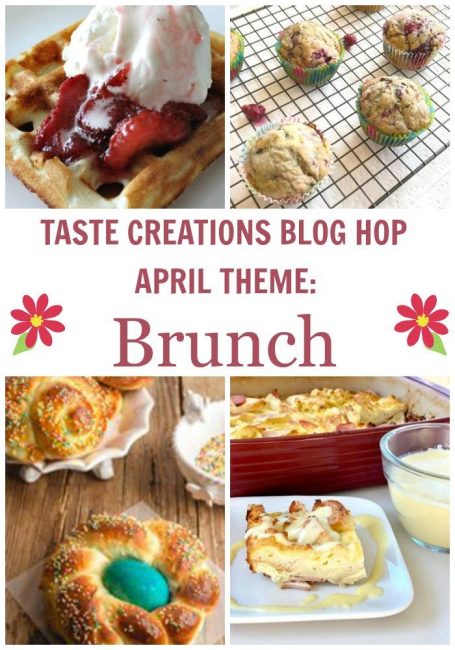 My daughters and I love muffins, so I decided to bake up a batch of delicious homemade raspberry muffins. These muffins are super easy to put together and are very delicious!
Be sure to check out my friends' delicious brunch recipes at the end of this post!
Raspberry Muffins Recipe
(makes 18 large muffins)
2 1/2 cups all purpose flour
1 cup milk (I used skim)
1 tbsp white vinegar
1/2 cup softened butter, unsalted
1 egg
2 tsp vanilla extract
1 tsp baking soda
1 tsp baking powder
1/2 tsp salt
1/2 cup brown sugar
3/4 cup white sugar
1 1/2 cups frozen raspberries
6-9 tsp white sugar for topping the muffins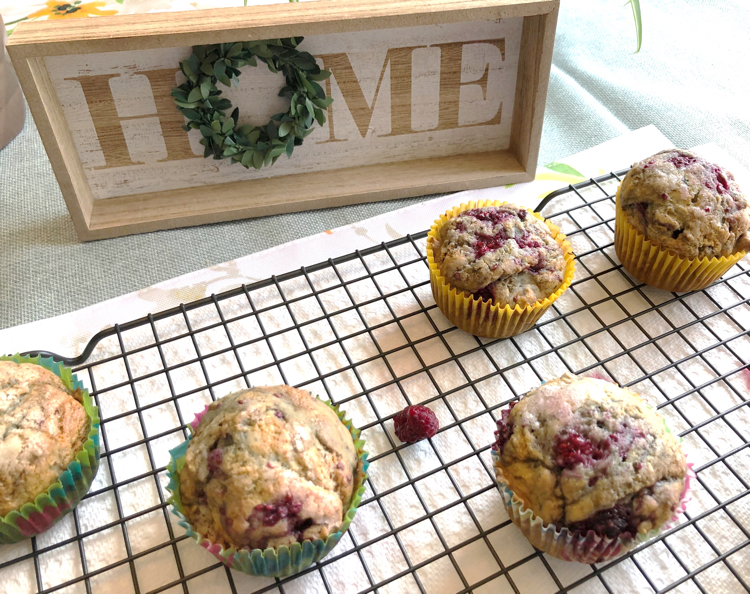 Instructions
Preheat oven to 425 degrees F. Line muffin baking tins with muffin liners.
Combine milk and vinegar in a bowl and stir. Let sit about 5 minutes until the milk curdles or thickens, making buttermilk.
In a separate medium bowl, combine flour with the baking power, baking soda and salt.
Use a stand mixer or an electric mixer to combine the butter, white sugar, brown sugar, vanilla, egg, and the vinegar/milk combination.
Add in the mixed dry ingredients (flour, baking powder, baking soda and salt) and stir until combined. Don't overmix.
Gently mix in the frozen raspberries with a spatula or wooden spoon.
Fill each muffin liner to the brim with the raspberry muffin batter.
Top each muffin with up to a half teaspoon of sugar — add more or less sugar per muffin depending on how sweet you want the muffins to be. I didn't use a full half teaspoon of sugar per muffin.
Bake the muffins for 5 minutes at 425 degrees F. Immediately lower the temperature to 350F. Bake 18-20 minutes until a toothpick comes out clean when inserted into a muffin.
Easter Brunch Recipes
Be sure to check out my friends' delicious Easter brunch recipes!
Italian Brioche Easter Bread by An Italian in My Kitchen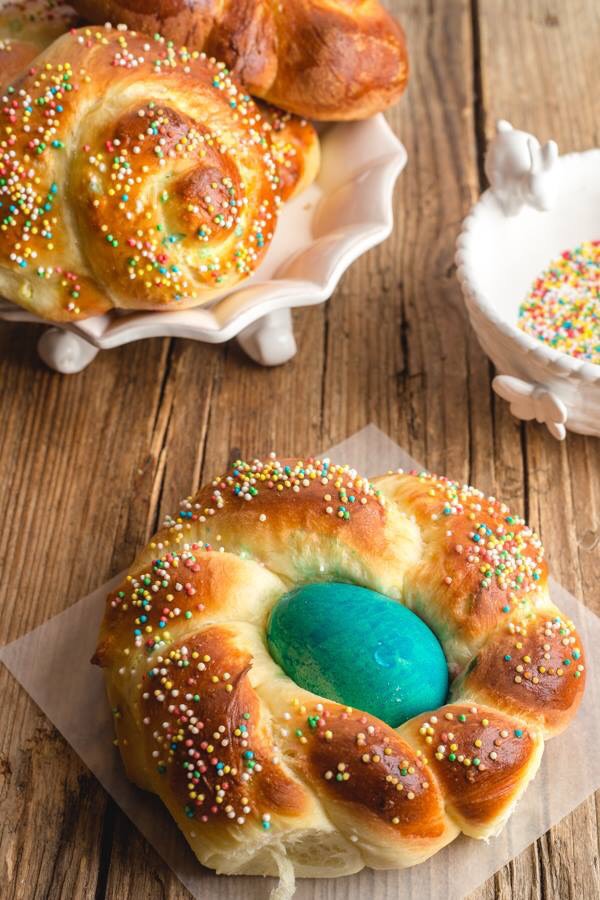 Eggs Benedict Casserole by Our Good Life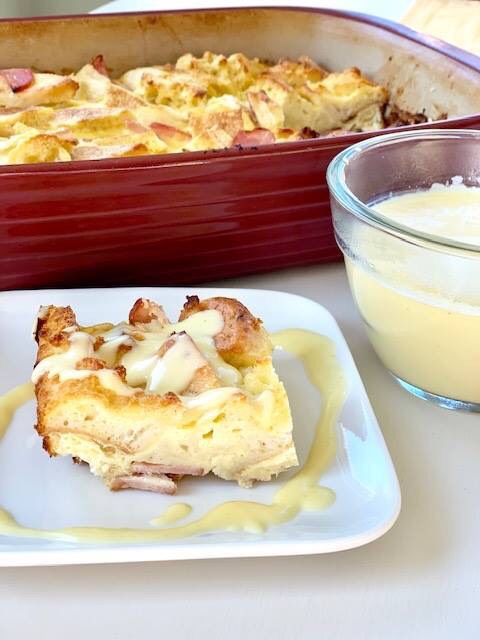 Waffles & Strawberry Sauce by Nemcsok Farms