With the Coronavirus on the increase, it's unlikely that my family and I will be traveling for summer vacation. Even if my family doesn't go away this summer, there are ways to have fun — even if it's just in our own backyard. I am hoping to have lots of summer backyard fun with my family!
Roast Hot Dogs & S'Mores
This weekend, we won't be going to a cookout with family and friends. But we might enjoy some time around our new fire pit. I recently purchased a Landmann fire pit
(at 50% off ) from Amazon.
Eventually I would like to build a DIY paver fire pit around our metal portable fire pit. For now, I might just put the fire pit on some cinder blocks in our backyard. I am thinking we can make some crescent roll hot dogs and have a mini s'mores party. I think hot dogs and s'mores is a great way to have some summer backyard fun.
We have Marshmallow Roasting Sticks
that we can use for the hot dogs and marshmallows, so we should be ready to go!
Play Cornhole
My husband gifted me with an unpainted cornhole set two Christmases ago. I have recently spray painted my corn hole set, and now it's ready for some backyard competition! Summer backyard fun is the name of the game with cornhole!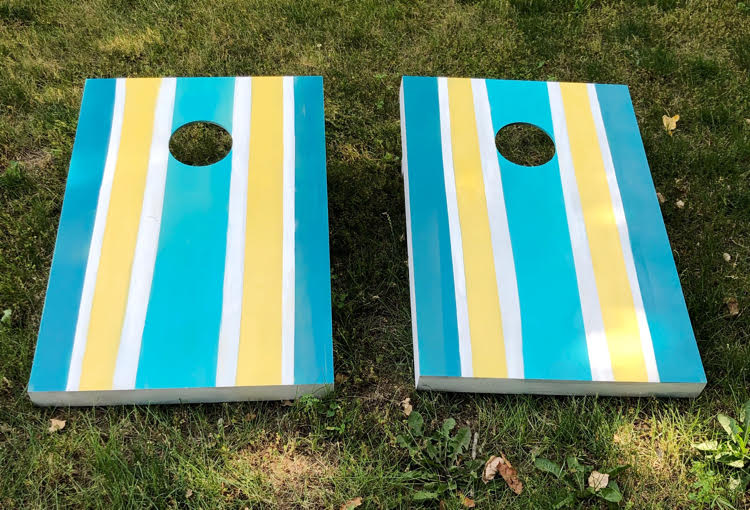 My daughters and I have been enjoying playing cornhole together.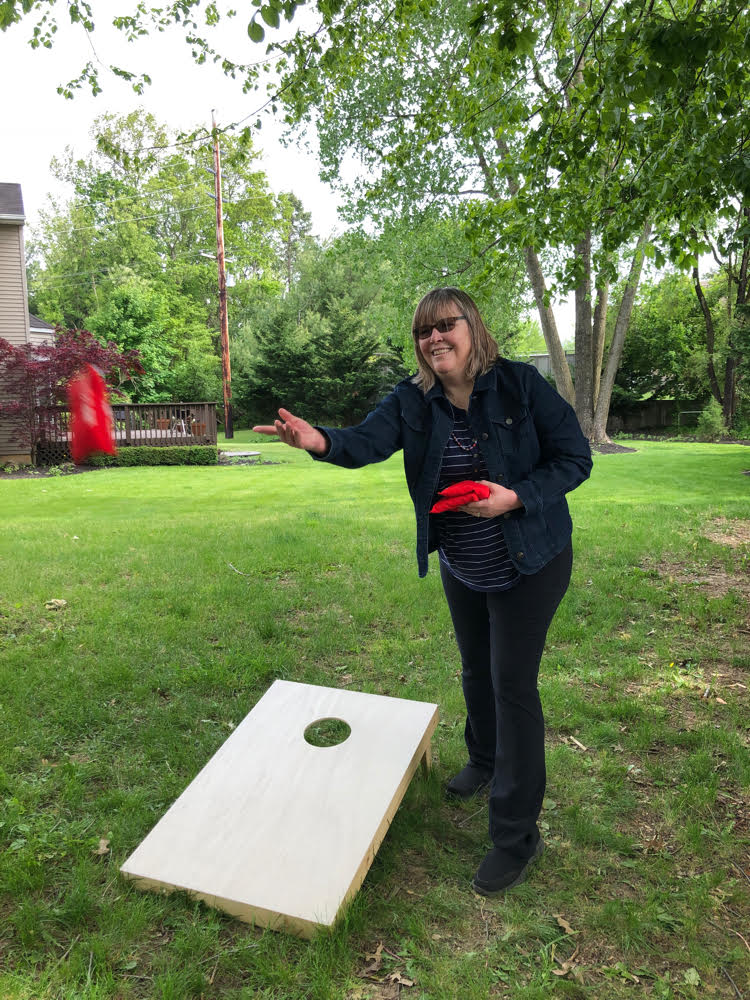 Our Shih Tzu pup, Mochi, likes to get into the game, too!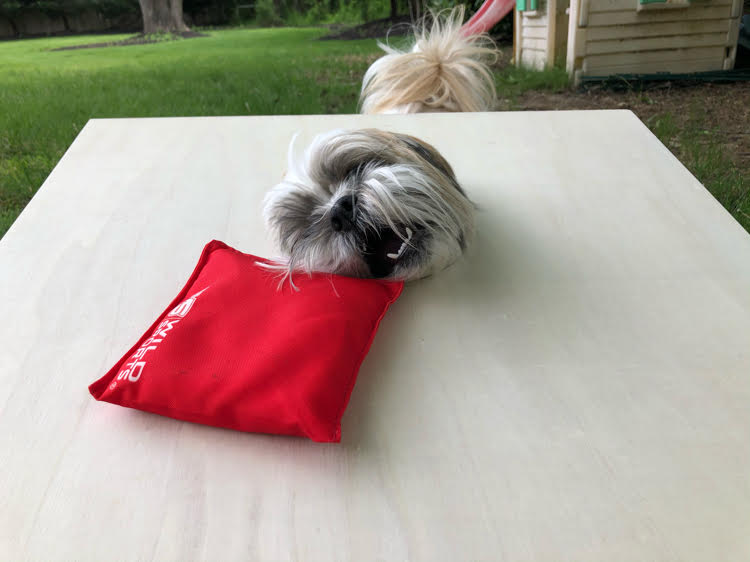 Go to the Net
One of my daughters loves badminton, and I like volleyball, so I recently purchased a Baden Champions Volleyball Badminton Combo Set
.
The Baden Champions set includes a very sturdy outdoor net with poles, a volleyball, a ball pump, 4 badminton racquets, 3 shuttlecocks, boundary lines and a carrying case. I ordered my set a few days ago, so it should be arriving soon. I am looking forward to some backyard volleyball and badminton games!
Play With Your Pup
Some of the best fun my daughters and I have been having this summer is playing in the backyard with our 2-year-old Shih Tzu puppy, Mochi.
We got him a little plastic dog pool
and he loves to sit in it!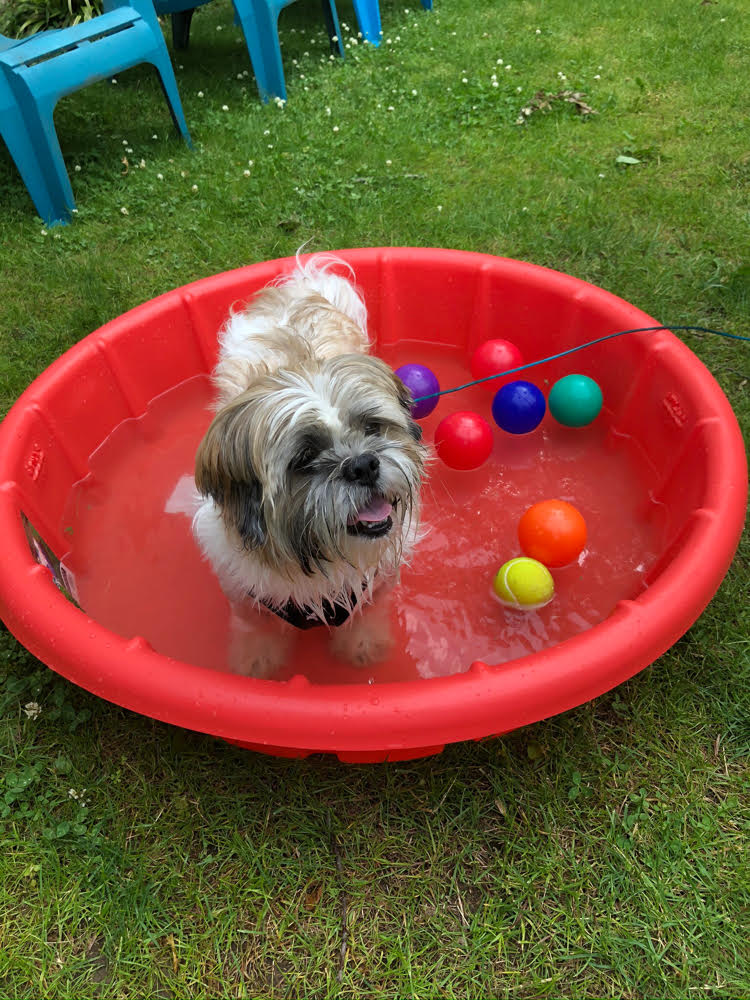 My daughters and I also enjoy hitting tennis balls into the yard so our puppy can chase them. He looks so cute and proud of himself when he trots back with a ball in his mouth!
Relax & Get Some Fresh Air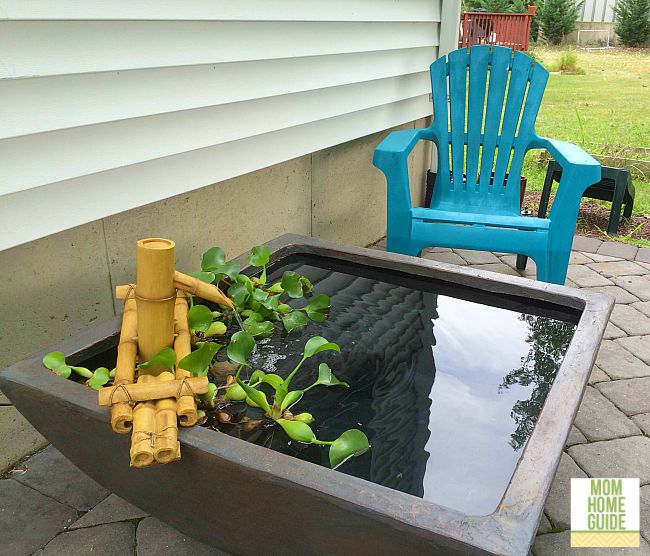 My family and I have been sheltering at home for a few months now. So it's important to get outside to enjoy the sunshine and get some fresh air! I have a patio pond on our paver patio with some chaise lounge chairs next to them. It is a great place to sit back (or lie down) and relax!
The chaise lounge chairs we have are the KeterPacific 2-Pack All-weather Adjustable Outdoor Patio Chaise Lounges, available at Amazon.)
I have an patio pond from Aquascape and my family loves it!
This weekend I am hoping to spend some time out on our patio pond just relaxing. I figure it will be nice to bring a book and get some reading done. Or, I can work on my Daisies Paint by Numbers Kit
. I am hoping to finish it up soon and frame it.
Do you have plans for your backyard this summer? Please share in the comments!