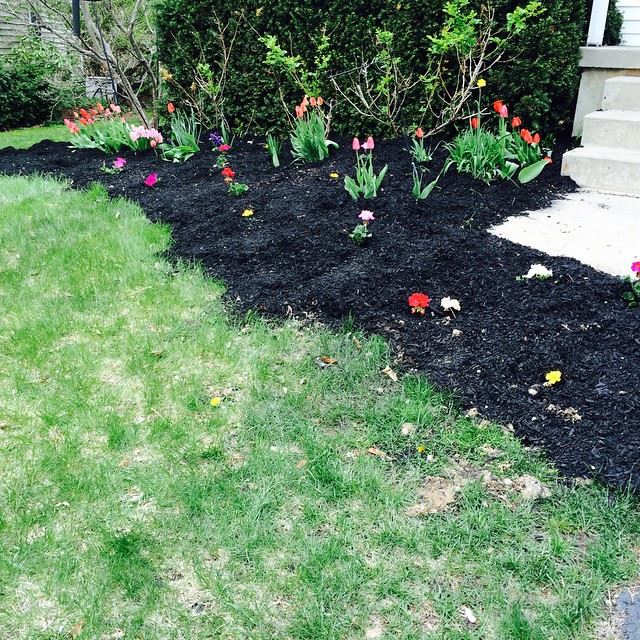 Hi, everyone! I just finished extending my home's front flower bed. In the bed, I planted some pretty spring and summer annuals. I also spread mulch over the sunny perennial garden flower bed that extends along the southern side of my home. I spent more than 6 hours shoveling and spreading mulch! So you can imagine my dismay when I discovered that in the next few days, my area is expected to have flower-killing frost! I spent at least $30 in my annuals and don't want to see that money go to waste! So to protect my flowers, I am following these tips on how to protect annuals from frost:
1. Cover tender spring annuals: If you are expecting a frost in your area, cover your annuals overnight with light sheets or blankets, or burlap. I have some white sheets that my family doesn't use much, so I decided to use those to cover my annuals — marigolds, petunias and geraniums. (I figure I can wash and bleach the sheets afterwards.) Use stones, stakes, or heavy objects to pin down your tarps. (I used some heavy flower pots, a stone and some garden stakes.)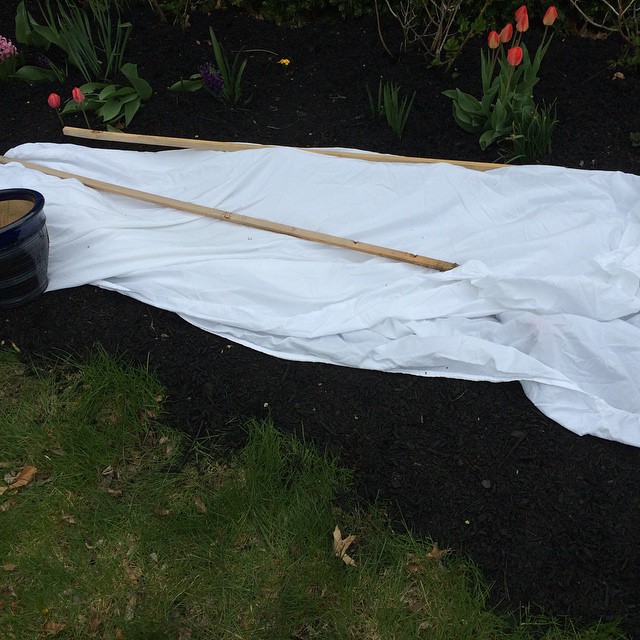 2. Mulch your flowers. Mulch can help protect your annuals from frost. I am glad to hear that, since I spent hours of back-breaking work mulching my flower beds the past few days! (I ordered 3 cubic yards of mulch for my gardens!)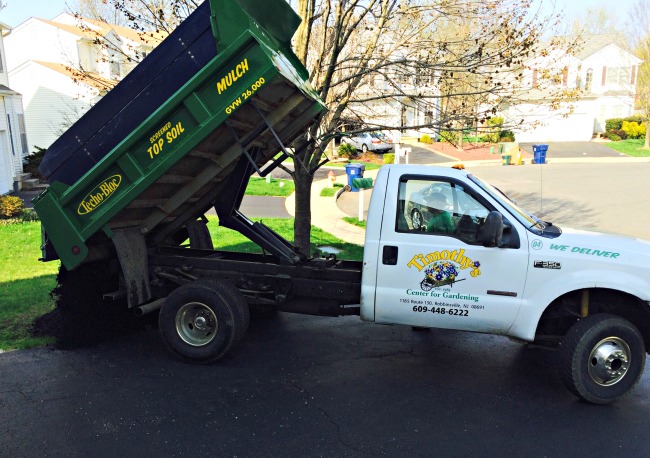 3. Water your annuals. Water your plants a day or two before you expect the frost — wet soil retains more heat than dry soil does. (Luckily I watered my annuals after I planted them, and my mulch was a bit wet when it was delivered!) Be sure not to over water your plants so your soil doesn't get frost heave — frost heave can harm your plants.
4. Bring Your Annuals Inside. If you can, you might want to bring your annuals inside overnight to protect them from frost.
5. Plant Annuals Later. I was anxious to add some color to my front yard flower bed, so I planted my spring and summer annuals earlier than I usually do this year. I think I might wait until at least May next year to buy and plant annuals! (Unless I plant pansies, which are a cool season plant.)
How is your garden coming along this year? I'd love to hear about it!
This project was shared at:Inspiration Spotlight and What's Blooming this Week Garden Party

Related articles across the web