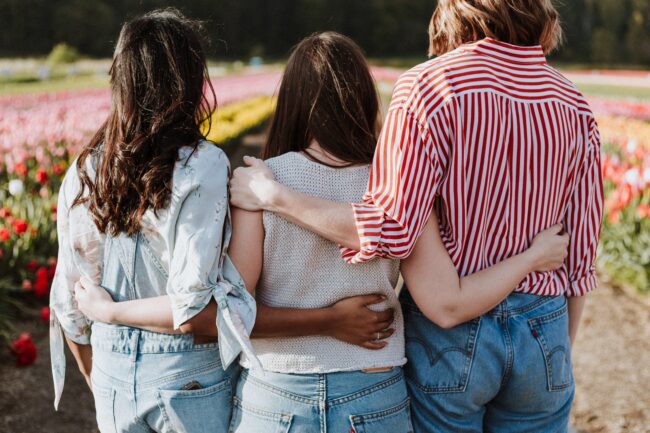 In life, we all face difficult moments and crises. During these trying times, the support of friends and neighbors can make a world of difference. When your neighbor is going through a crisis, whether it's a health issue, a personal loss, financial troubles, divorce, or any other challenging situation, your compassion and support can provide them with the strength and comfort they need. In this post, we'll explore how you can show compassion to a neighbor facing a crisis.
Reach Out with Empathy
The first step in showing compassion to a neighbor in crisis is to reach out to them with genuine empathy. Put yourself in their shoes and try to understand what they might be feeling. A simple, heartfelt message or a face-to-face conversation can go a long way. Express your concern and let them know that you are there for them. You might say something like, "I heard about what you're going through, and I just want you to know that I'm here to support you in any way I can."
Help with Information and Resources
Research and provide your neighbor with information about resources that can assist them during their crisis. This could include information about support groups, counseling services, financial aid programs, or healthcare facilities.
For instance, if your neighbor is going through a bad divorce it could be very helpful for them to be aware of the legalities of divorce in Tennessee, since this may help them make informed decisions about the next steps. Being a source of useful information can greatly alleviate some of the burdens they may be facing.
Respect Their Privacy
While it's essential to offer support, it's equally crucial to respect your neighbor's privacy. Some people may not be ready to discuss their crisis openly, and that's perfectly okay. Let them take the lead in sharing their feelings and thoughts. One rule to follow is to be a good listener, and don't press for details if they aren't comfortable sharing. Respect their boundaries and allow them the space they need.
Offer Practical Help
One way to show compassion is by offering practical help. Depending on the nature of their crisis, your neighbor may have specific needs that you can help with. It could be running errands, cooking meals, babysitting their children, or even helping with household chores. Ask them what you can do to make their life a little easier during this challenging time. Your willingness to lend a hand can be a great source of comfort.
Provide Emotional Support
In times of crisis, emotional support is invaluable. Be a shoulder to lean on and a listening ear when your neighbor needs to talk. Offer words of encouragement and validation for their feelings. Avoid judgment or unsolicited advice unless they specifically ask for it. Sometimes, all they need is someone who can empathize and offer a safe space to express their emotions.
Stay In Touch
Don't let your support be a one-time gesture. Stay in touch with your neighbor throughout their crisis. Send regular messages, check in on them, and ask how they are doing. Sometimes, the initial rush of support fades, and people feel isolated when the crisis lingers. By maintaining a consistent presence in their life, you can remind them that you care and are there for the long haul.
Coordinate Support from the Community
If your neighbor's crisis is extensive and requires more assistance than you alone can provide, consider coordinating support from the community. Reach out to other neighbors, friends, and local organizations that may be willing to help. A collective effort can make a significant impact and ensure that your neighbor receives the support they need.
Offer Distraction and Normalcy
Sometimes, your neighbor may appreciate a break from their crisis, even if it's just for a little while. Offer distractions that can help them relax and find moments of normalcy. Invite them over for a movie night, a game of cards, or a casual chat about unrelated topics. These small diversions can provide much-needed relief from the constant stress of the crisis.
Be Patient and Flexible
Coping with a crisis is a complex and often lengthy process. Understand that your neighbor's needs and emotions may fluctuate over time. Be patient and flexible in your approach. What was helpful one day may not be the next, and that's okay. Adapt to their changing needs and continue to offer your support in whatever way is most beneficial for them.
Concluding thoughts
In conclusion, showing compassion to a neighbor in crisis is about being there for them in a way that respects their feelings and needs. Your support can make a significant difference in their journey towards healing and recovery.
Remember that compassion is not about grand gestures but about genuine care and understanding. By following these guidelines, you can provide invaluable support to your neighbor during their time of need and strengthen the bonds of your community.