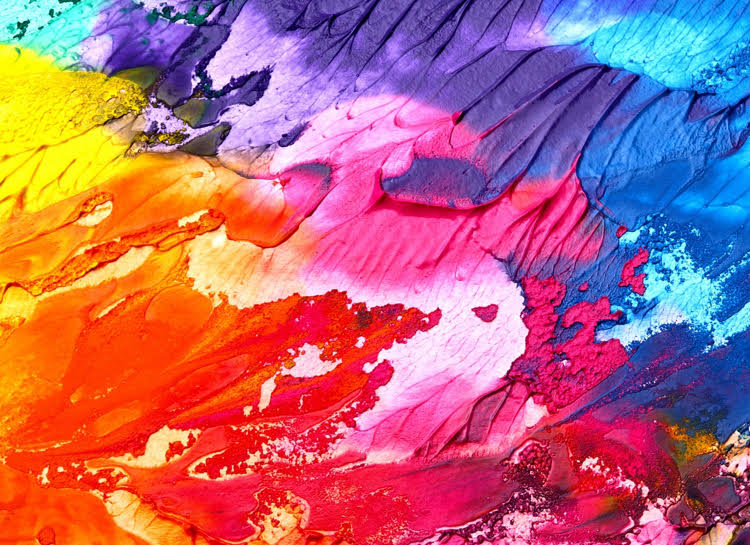 Are you an art enthusiast looking for inspiration to take your painting skills to the next level? Perhaps you're just getting started, or maybe you have some experience but are eager to try new techniques and push your creativity. 
Whatever your artistic background, this post has got you covered! In this post you will find a list of fun and exciting painting projects that can help boost your skills, spark your imagination, and unleash an outpouring of self-expression through color.
 Create Unique Pieces of Art with Different Painting Techniques
The options here are endless: try using a palette knife instead of a brush for more texture, play around with splatter painting (yes, it's what you think!), or go the traditional way by starting with watercolors. But don't stop there…have you ever tried finger painting? 
It might sound childish or old-fashioned, but finger painting can be fun and exciting. Imagine using your hands to blend colors and form images on a canvas! Another idea is creating abstract art using bold colors and brush strokes. Expressing emotions is at the core of all artwork. So don't be scared of breaking free from geometric accuracy or making a perfect rendering of what you see. 
One great thing about exploring new techniques is that doing might allow you to broaden the horizon of our creativity freely in ways we never before thought possible. Remember, every masterpiece starts with an open mind paired with the spirit of productivity—why not make yours today?
Create Fine Art—and Consider Selling It
There's nothing quite like being able to share your passion with others and even making a bit of money from it. But where do you start? Well, Singulart is an online art and design gallery, which can provide that golden opportunity to budding artists.
Selling your work online is easier than ever these days, as there are numerous online marketplaces specifically designed for artists like yourself. Whether you are looking to focus on getting your artwork seen, or hope to transform this creation into bulk gains—there's always a way forward.
Singulart makes it easy to get started by allowing you to create your own artist profile, upload photos of your work and set prices for each piece. And don't worry if you're new to the game— there are no limitations on the style or type of paintings they accept on their platform.
Whether it's abstract art or traditional landscapes that inspire you, you can easily showcase every unique piece of your art at Singulart!
Tell Stories or Messages Through Painting
If you love to create imagery that tells a story, conveys emotions, or sends a message, this project will be right up your alley. For instance, if you want to depict the dichotomy between life and death through foliage, choose bright green leaves to show life while using dark brown or black colors for dead brush or timber representations.
Literary devices such as symbolism could help illustrate underlying moral lessons and move the message forward subtly together with the imagery. Remember that you have the freedom to interpret what you want through your work, as long as it allows viewers to understand what your creation illustrates.
Once you've settled on an idea, start bringing it all together by gradually showcasing a visual representation of your points—having an outline of what you want to depict might be helpful.
Paint Portraits of Friends and Family
Portraiture is a skill that requires attention to detail and patience. Start by studying facial features such as eyes, nose, and overall facial shape, as these are the major defining factors for an accurate likeness. To capture emotions, sit down beforehand with the person you are painting.
You can choose to use realism or abstract techniques depending on your preferences and the type of emotion you want to convey. For instance, if you're hoping to showcase emotions in response to a certain event in the past, add bright colors and maintain clean lines for compassion thereafter.
With regular practice in this style, it's possible that friends will want to sit and have you paint them. You can even use these portraits as amazing gifts for Mom during special occasions or even sell them to your friends and family.
Paint Still Life Scenes
Essentially, this means creating artwork that focuses on inanimate objects—such as vases of flowers, bowls of fruit, or any other items that catch your eye. Still-life art can capture the details and beauty of everyday objects that we might overlook in our daily lives, thus making our lives more purposeful.
If you're looking to take on this project, start by gathering a few objects that speak to you—think about the shapes, colors, and textures each item features. Once you've set up your still-life scene, start painting! 
One useful approach is to begin with a rough sketch of your subject matter—by first outlining shapes before gradually filling them with color combinations complementing your decisions. You can add shadows and highlights over time to match your requirements.
So why not challenge yourself with one of these fun projects? You might just end up falling in love with a new approach towards painting, along with gaining plentiful experience from your practice sessions.