I received product and compensation from Mead Johnson Nutrition to create this post written by me. All experiences and opinions expressed in this post are my own and not those of Mead Johnson Nutrition. Consult your pediatrician before making changes to your baby's diet or if you have concerns related to your baby's digestive health. Please see the product label/website for acceptable use and benefits. You can contact Mead Johnson Nutrition with product related questions or comments toll free at 1-800-BABY123 or through the Contact Us link on Reguline.com or Enfamil.com.
This sponsored post is written by me for Enfamil® Reguline™. All opinions expressed in this post are my own.
When an infant suffers from occasional constipation or infrequent stooling, it can be really frustrating — it can seem there is little you can do! One of my twins had problems with constipation as an infant. Constipation often caused her to cry! Since I was working full-time at the time, my babies received a combination of breast milk and formula as infants. It was tough at first figuring out what was causing my little girl so much distress! It turns out that my daughter did a little better when my husband and I switched her to a different formula. But I wish we knew about Enfamil® Reguline™ back then!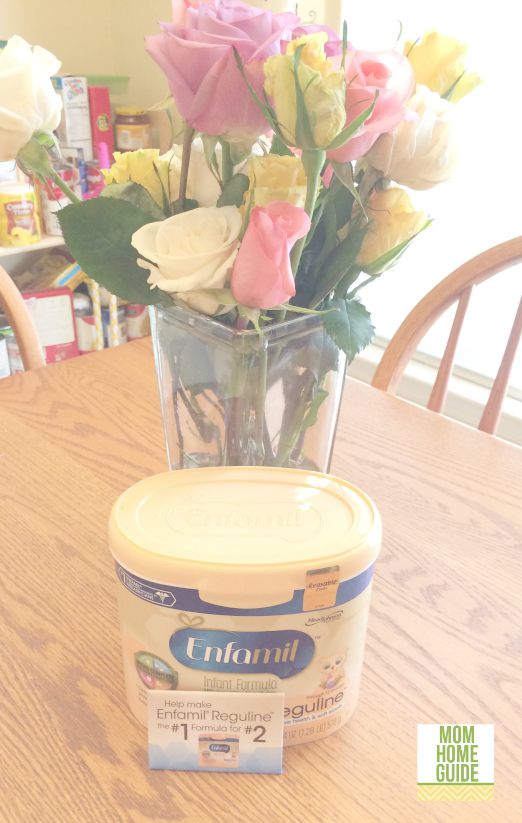 Enfamil® Reguline™ would have been a big help because it is an everyday infant formula that is designed to promote soft, comfortable stools for babies and help support digestive health. The formula contains a blend of two prebiotics that has been proven in Enfamil® Infant formula to promote soft stools.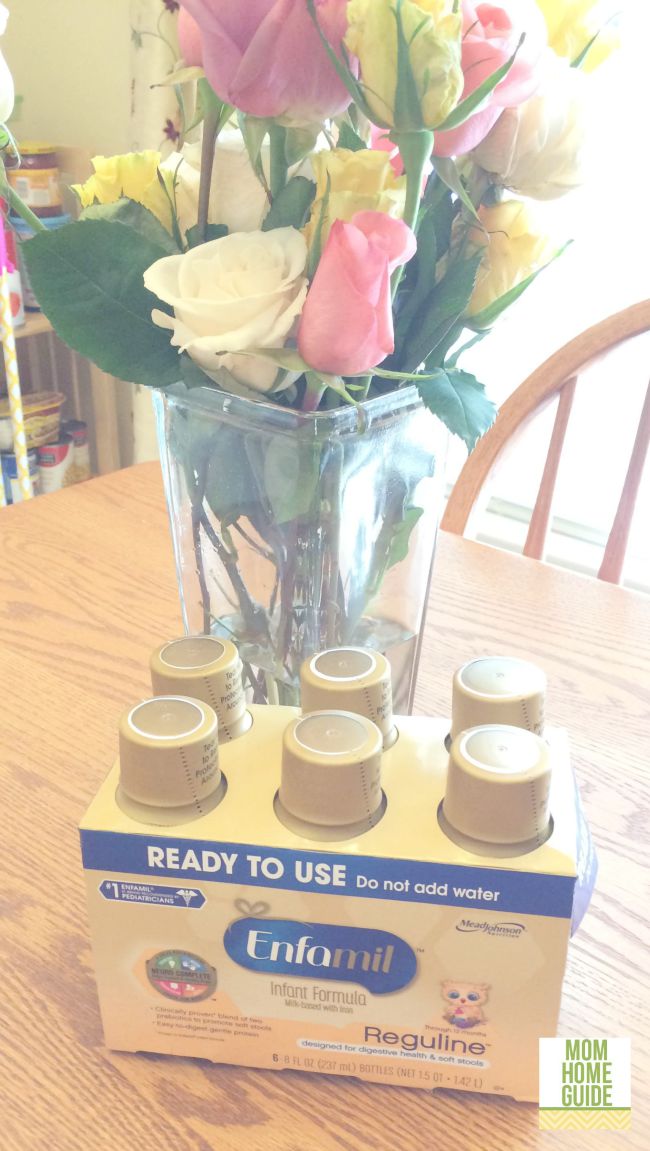 Prebiotics – a type of carbohydrate also found in breast milk – can help feed the good bacteria in the digestive system and help support digestive health.. Plus, Reguline™ provides complete nutrition throughout a baby's first year of life and has brain-nourishing DHA and choline.