Sadly, I am off my feet again! Earlier this month, I went outside to walk my pup, Mochi, and slipped on a sheet of ice on the staircase leading into my home. I am now laid up with a broken ankle and have just over a week more of recuperation before I can put even just a little bit of weight on my foot. The first level of my home has become my sole living space. It's a little messy at the moment, but it will have to do. Read more to see how I'm managing and trying to get my life in order.
If you follow my blog, you might know that I slipped on ice and broke my ankle earlier this month. It wasn't a good way to start out the new year! I had ankle surgery earlier this month (two days before my birthday), and now I am at approximately three weeks after my surgery. In about another week I can start start putting some weight on my ankle, but only for an hour a day. I've basically been living on the couch in my home's first-floor family room. To make things easier, my husband and I have been keeping some of my clothes (mostly loose yoga pants, shirts and sweatshirts) on a table in the room. We also keep some towels and washcloths there for me. I needed something to organize it all. That's where my Lifewit Large Capacity Storage Bag comes into play. Lifewit's handy and attractive bags are ON SALE on Amazon currently for $17 for three large bins—that's only just over $5 each. I think that's a good deal.
Clothing, Sheet and Towel Storage
On one side of my home's family room, my husband and I have a billiards table. It is a beautiful pool table with intricately carved, wooded legs. The problem is that the table becomes a catchall for mail, laundry and other stuff. It had an abundance of clothing, etc., on it for me to use while I am off my foot, so it looked a mess!
I knew that Lifewit's large capacity storage bag would be an efficient and attractive way to organize all the clothing, towels and linens for me on the pool table. I have already used some of Lifewit's fabric storage bins in other areas of my home and love them.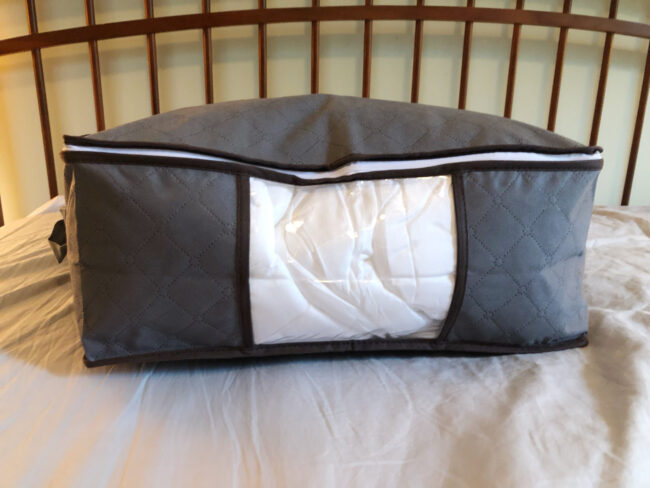 My new large capacity Lifewit storage bins are great for storing a large amount of clothing, or for packing away comforters and towels.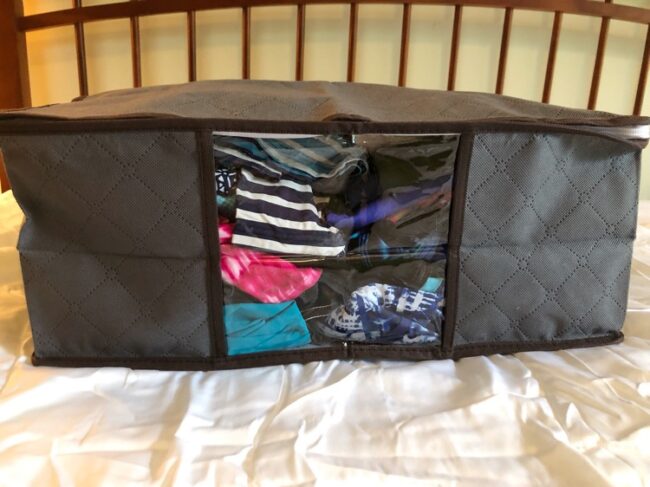 I decided to use a Lifewit bin to store my comforter and sheets that my husband brought downstairs for me while I recuperate, and another one to store the clothing I'm keeping on hand downstairs until I feel stable enough on my feet to go upstairs.
I chose to get my new Lifewit storage containers in gray (they also come in blue and black). They have sturdy handles on either side for carrying and a clear plastic window in the front to easily see what's contained in the fabric bin. My storage bins are 23.6 x 16.9 x 13.7 inches and can hold quite a lot! Each bin zips closed on top to keep dust out.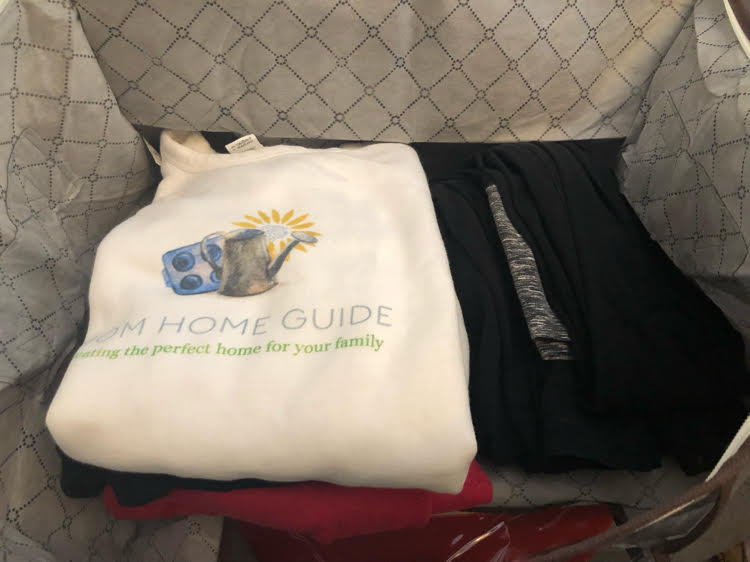 Organized Storage
Now that I have my clothing, towels and sheets stored in my Lifewit organizing bins, our home's family room looks more organized. Once I am back on my feet, I hope to use my new Lifewit storage bins to pack up my winter clothes when spring arrives! (I am officially even more not a fan of winter now!)
I am hoping that in March or April, if all goes well with my recuperation, I can get the walk-in closet that my husband and I share in our bedroom organized. I would love to add custom clothing racks and shelves. If you have any pointers you can share on organizing a closet, let me know!
You Might Also Like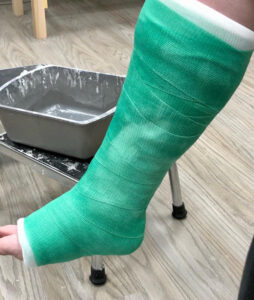 How to Prepare for Bunion Therapy