This post contains Amazon affiliate links.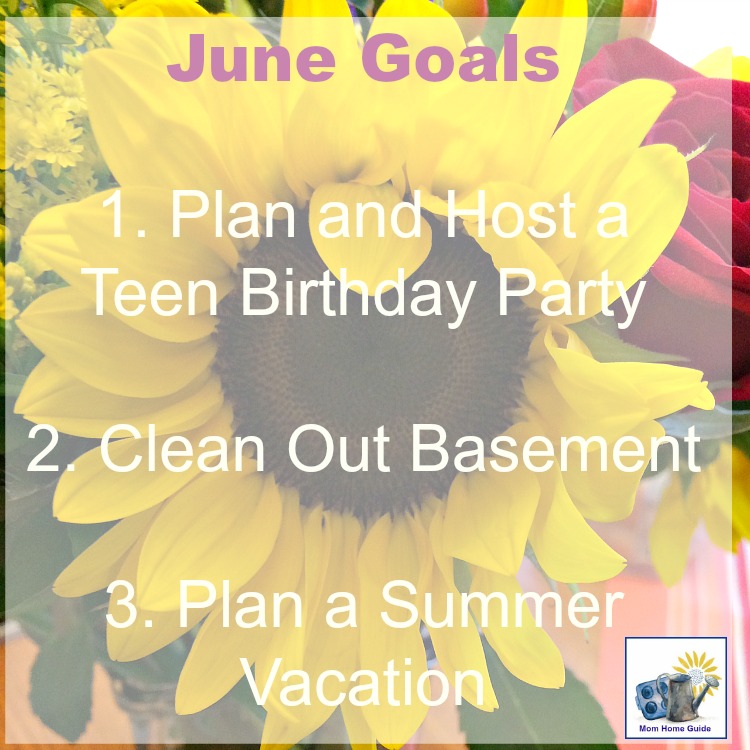 Today I am joining my friend, Carrie of Curly Crafty Mom, in sharing my personal goals for June. I think setting monthly goals is a great exercise for getting things done!
So Here Are My June Goals!
1) Plan and Host Birthday Party: My daughters celebrated their 13th birthday last month! Their birthday is toward the end of the month, so we often wind up throwing a party for them in June instead of May, since it's hard to compete with Memorial Day. We haven't settled on the exact date and time yet, but I'd love to host a backyard birthday party for them with their friends sometime this month. My girls have settled on having a backyard party, so we are hoping to get some backyard games together. I managed to get a Croquet Set
for not much on Craigslist, and I also picked up a Bocce Ball Set
on Amazon. I'll have to work with my daughters to plan the games, food and events for their party!
2) Clean Out Basement: I had hoped to get my backyard ready for an Intex Easy Set Pool Set

or Coleman blow up pool for the summer, but unfortunately, that's not going to happen. Because of my town's regulations, I'd have to spend thousands of dollars to put up a fence before I could install an inexpensive, temporary pool. (Major bummer.) So I am thinking of maybe using the money I've saved up for the pool (through credit card points) on a ping pong table instead. First, I'll need to clear out space for the ping pong table. My basement is a mess! I don't expect to clear out all of the basement — I just hope to clear one side of the basement for a table. We'll see!
3) Plan a Summer Getaway: My family and I are hoping to plan a fun summer vacation together this summer. Last summer we went to Hope Lake Lodge in New York's Finger Lakes, and had the best time ever! While staying at Hope Lake Lodge, we went zip lining, hiking, swimming and toured a gorgeous state park filled with gorges and waterfalls. Since that trip, we've been wanting to go somewhere where we can explore the great outdoors again and get some hiking and zip lining in. We've been looking at resorts in Vermont and New Hampshire. Hopefully this week I can get a short list of hotels and resorts together and my family and I can narrow it down. There seems to be a lot of good choices!
(The below photo is from last summer's vacation.)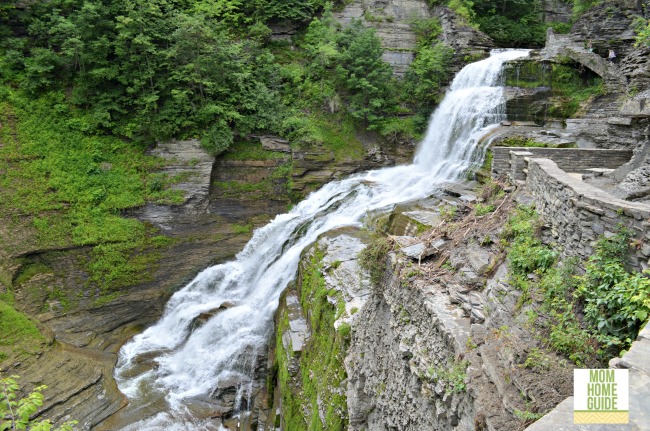 How Did I Do on My May Goals?
1) Clean and Beautify the Backyard: I made some progress on this goal, but I didn't get as much done as I had hoped. For one, there won't be a pool in our backyard — the cost is way higher than I thought (thanks to my town's rules and regulations) and my husband isn't open to the idea. But, I did manage to clear out a HUGE pile of twigs and yard debris from the yard, so that was a major accomplishment!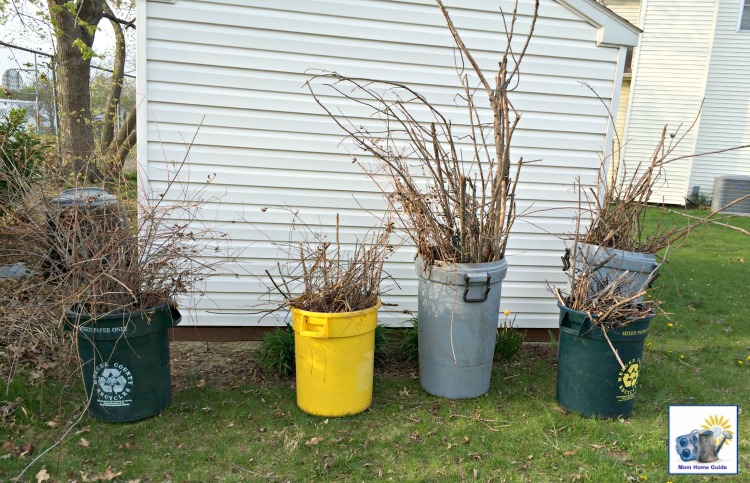 I also got a really pretty planter for my patio's wrought iron table. (The planter is shown during one of my family's pizza nights.)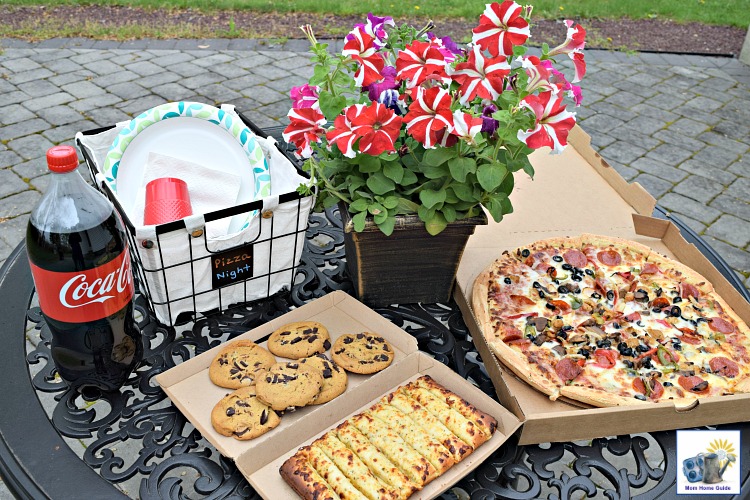 Also, with the help of my husband, we got our patio pond up and running again. (Thanks, honey!) Soon, I hope to add goldfish and plants. (The below photo is what the pond looked liked last fall.)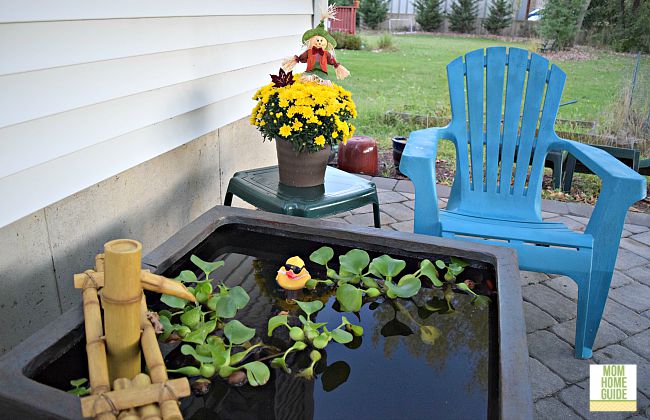 2. Organize Bedroom Closet – I got a lot done on this goal! I created some crate shelves for a second closet in my master bedroom, and moved much of my summer clothing to my new crate shelves. I just have to work on better organizing the clothing in the closet, and maybe adding more lighting. The closet only has two stick-up lights in it, and it is still kind of hard to pick out my clothing in there! It's too dark!
That's it! Be sure to check back next Monday to see my progress on my June goals, and to check out my goals for July!
Please be sure to stop by and see the June goals for my friend, Carrie, at Curly Crafty Mom!