This post was sponsored in part by Smithfield® Prime. All opinions expressed in this post are my own.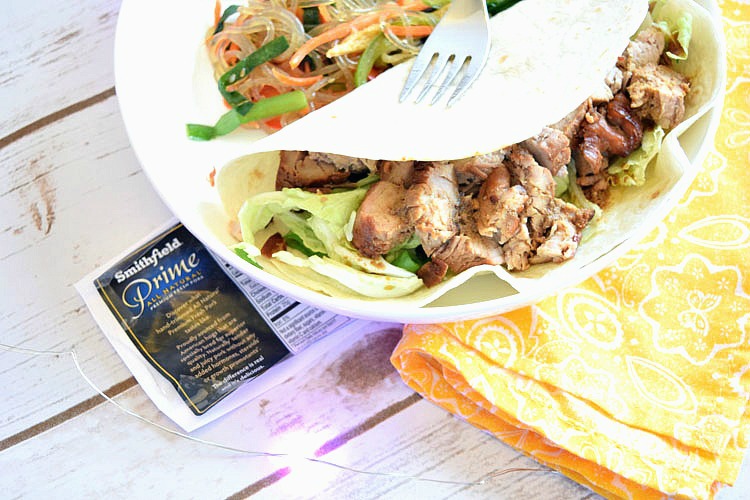 Welcome to this month's Taste Creations Linkup blog hop, where we will be sharing our cabbage recipes! The Taste Creations blog hop happens on the 1st Monday of Every Month at 7am PST / 10 a.m. EST.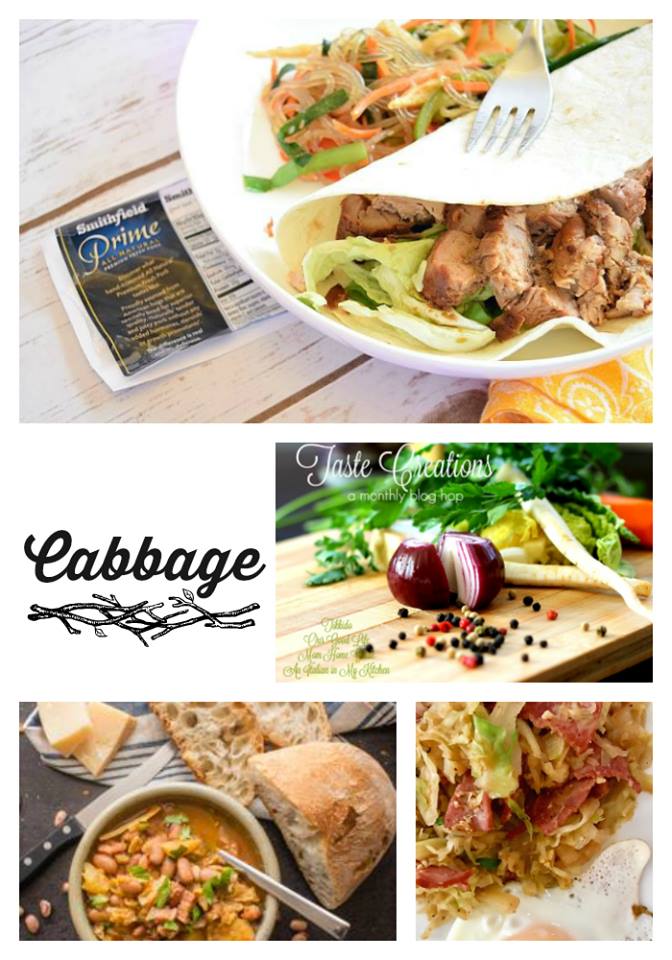 In March, when cabbage comes to mind, one usually thinks of corned beef and cabbage. I am part Irish and I do make corned beef and cabbage on Saint Patrick's day for my family. But, my husband's family is originally from South Korea, and we love Korean food, too. So I'm sharing a family favorite cabbage recipe today for Asian cabbage slaw. I like to serve this cabbage slaw with another favorite — Korean tacos! We usually eat Korean tacos with good friends on the boardwalk in Asbury Park, NJ, but I've found a recipe that I can make at home when we can't make it to the beach!
My blogging friends will also be sharing their cabbage recipes today, so be sure to stop by their blogs to see what they cooked up!
Asian Slaw Recipe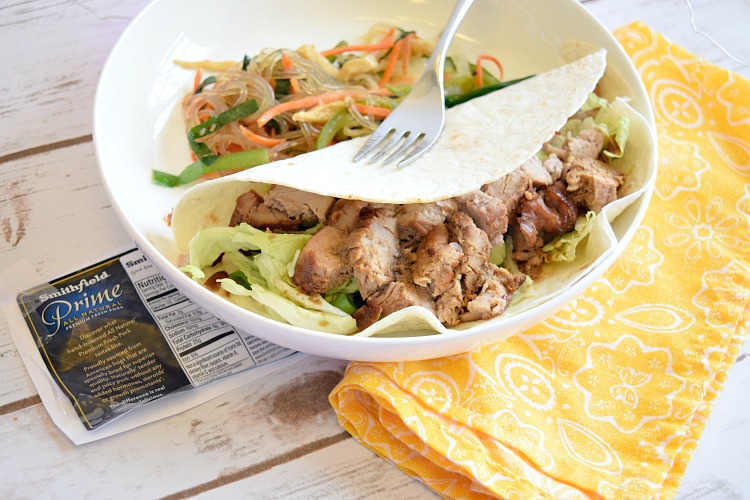 Asian-style cabbage slaw is a great-tasting, light salad to enjoy on it's own, and it also tastes terrific in Korean tacos! (In case you don't know what Korean tacos are, Korean tacos are a Korean-Mexican cuisine mix that features Korean-style pork or beef wrapped in soft tacos.) This cabbage slaw is made with Napa cabbage. The funny thing is that I used to think that Napa cabbage is from California! But the cabbage originated near the Beijing area of China, and is often called "China Cabbage." Napa cabbage is also the main ingredient in a popular form of a spicy fermented Korean vegetable dish called kimchi, another family favorite!
What I also like about Asian cabbage slaw is that it's healthy and so easy and quick to make.
Asian Cabbage Slaw Ingredients
1 medium-sized head of Napa cabbage, chopped
2 tbsp soy sauce
2 tbsp rice vinegar
1 tbsp sesame oil
2 tbsp sugar
Optional: shredded carrot and green onion
Directions
Chop 1 medium-sized head of napa cabbage. (For extra flavor, you can also added shredded carrot and green onion to the chopped onion.)
In a small bowl, mix a sauce of 2 tbsp soy sauce, 2 tbsp rice vinegar, 1 tbsp sesame oil and 2 tbsp sugar. Toss the chopped cabbage with the soy sauce-vinegar-sesame oil-sugar mixture and serve.
Korean Pork Tacos
I think my Asian-style cabbage slaw tastes best with Korean Pork Tacos made with pork tenderloin. (I used Smithfield® Prime Fresh Pork Tenderloin.)
I've only recently been making these Korean pork tacos — I never realized how easy it is to prepare a pork tenderloin!
The key part to making a Korean-style pork tenderloin for Korean Pork Tacos is marinating the pork several hours for the flavor to set in. To make, just mix the marinade ingredients in a small bowl. Place the pork tenderloin in a covered container or food storage bag and cover the pork with the marinade. Let the pork marinate in the refrigerator for 8 hours.
Korean Pork Tenderloin Ingredients
1 pork tenderloin
1/3 cup soy sauce
2 tbsp sugar
3 tbsp rice vinegar
1 tbsp dark sesame oil
4 cloves minced garlic
Korean Pork Taco Directions
I cooked the pork tenderloin for 6 minutes (cooking on each side) in a hot oven-safe pan. I transferred the pork and pan to the oven and baked it at 425 degrees for 15 minutes until a meat thermometer registered 165 degrees.
Once the pork was cooked, I cut it into small slices, and served the hot pork in warm soft tortillas with the Asian cabbage slaw. If you like, the tacos can also be topped with lime juice and Korean kimchi. Delicious!
Be sure to check out the delicious cabbage recipes by my blogging friends!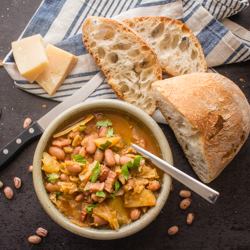 Italian Bean Pancetta Cabbage Soup by An Italian in My Kitchen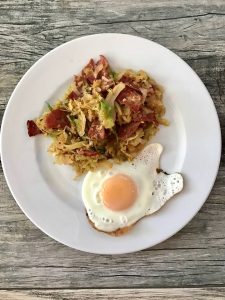 Check out these other great recipes on Mom Home Guide!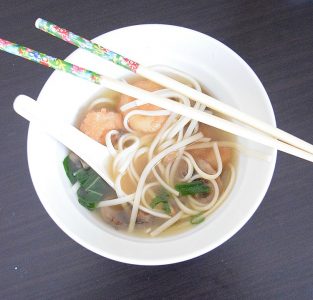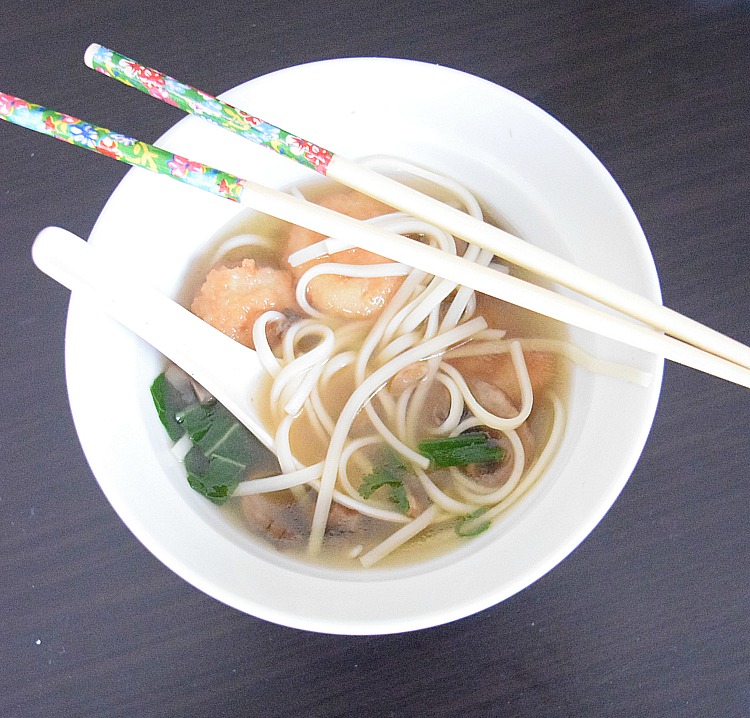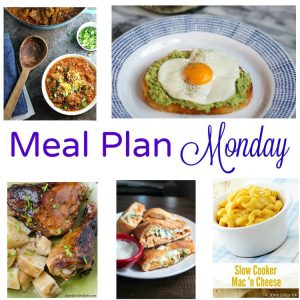 This post was shared at Project Inspire(d), Pin Junkie Pin Party, Create, Link, Inspire, Inspiration Monday, Inspire Me Tuesday and The Makers Link Party