This post contains Amazon affiliate links for your shopping convenience. If you make a purchase, I'll earn a small commission to help fund this blog. Thanks!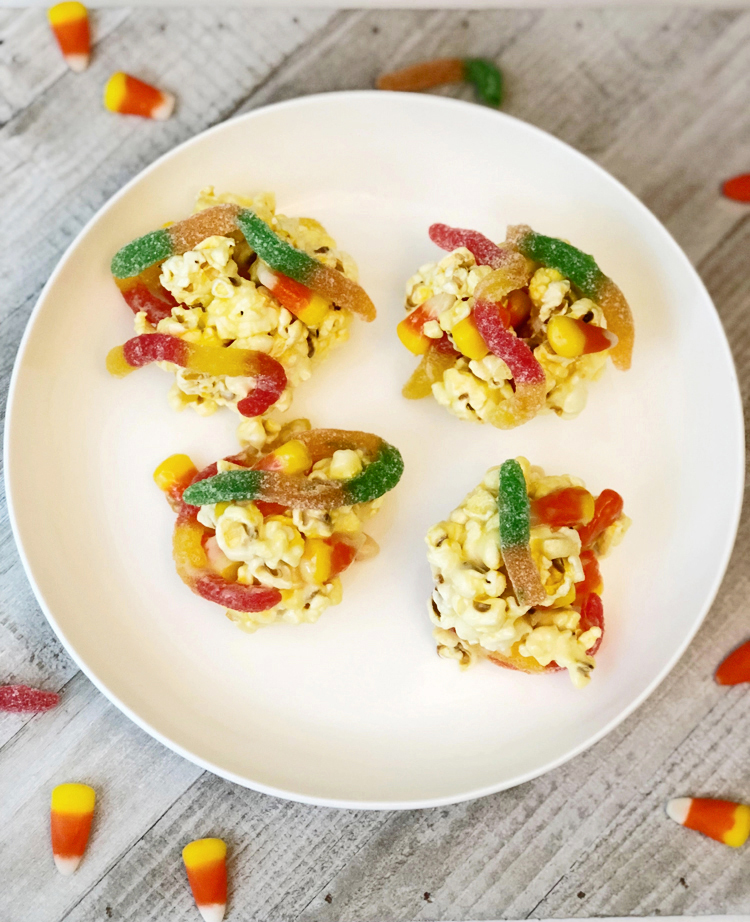 Halloween is just around the corner! To get in the Halloween spirit, my blogging friends and I are all sharing deliciously sweet homemade Halloween treats today. I am sharing easy and delicious candy Halloween marshmallow popcorn balls! Be sure to check out my friends' ghoulishly wonderful Halloween treats at the end of this post, too!
Easy Marshmallow Popcorn Balls
I've long wanted to make popcorn balls for my kids. I didn't really want to mess with super hot corn syrup and a candy thermometer
. (I don't have a candy thermometer and I'm accident prone — I would likely burn myself.)
I was happy when I saw popcorn balls on Pinterest that could be made with marshmallows. I knew that marshmallows would do the trick — they are sticky, and I've made plenty of Rice Krispies treats. I figured making the popcorn balls would be like making Rice Krispies treats. I know that marshmallow popcorn balls wouldn't be hard to put together, and would taste great! I pinned a few recipes and then put together a recipe that would work for me!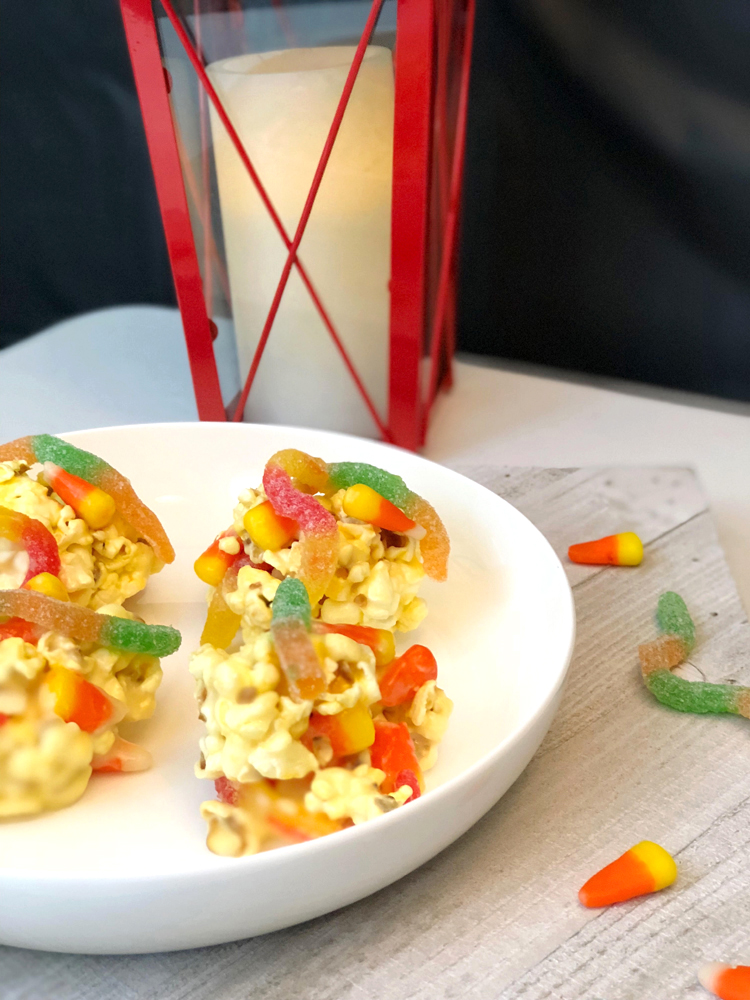 These marshmallow balls can be made with or without candy. (I used candy corn and gummy worms.) I discovered that the gummy worms stick to the marshmallow balls better than the candy corn. You might need extra marshmallows if you want to add candy corn.
Ingredients
15 cups popped popcorn

1/2 cup butter
4 cups mini marshmallows
s
1 tsp vanilla

1 cup candy (if desired) – I used gummy worms
and candy corn
.
(Makes 7-8 popcorn balls)
Directions
Pour the popped popcorn into a large mixing bowl
. Remove any unpopped kernels. Set the popcorn aside.
Carefully melt the butter. Add marshmallows, melting the marshmallows into the butter. (I melted the butter and marshmallows in a stainless steel mixing bowl
by nestling the bowl over a pot
of boiling water. I used a mixing spoon
to stir the mixture.)
Remove the mixture from heat. Stir in the vanilla.
Pour the marshmallow mixture over the popcorn. Add candy to the popcorn if desired. Stir the ingredients with the mixing spoon until the popcorn is well coated. With your hands, form the mixture into popcorn balls. Place the popcorn balls on wax paper
to cool. Plate the marshmallow popcorn balls (I used a classic white shallow bowl
) and enjoy!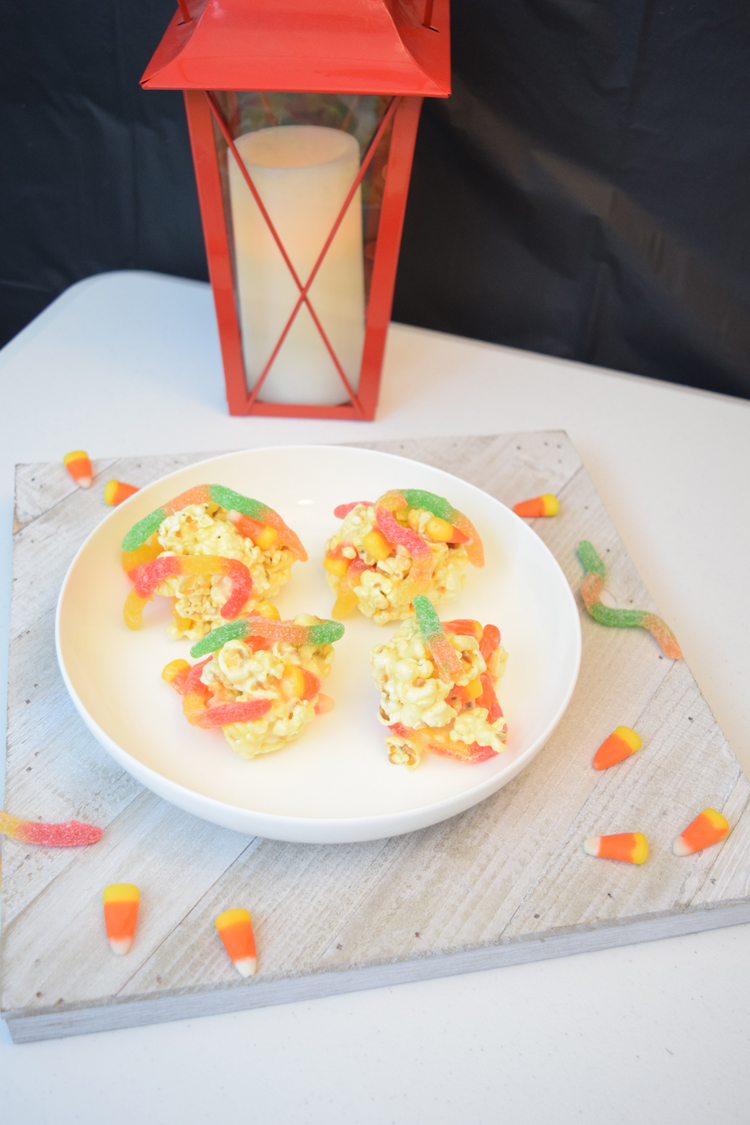 Be sure to stop by my friends' blogs and check out their frightfully delicious Halloween recipes!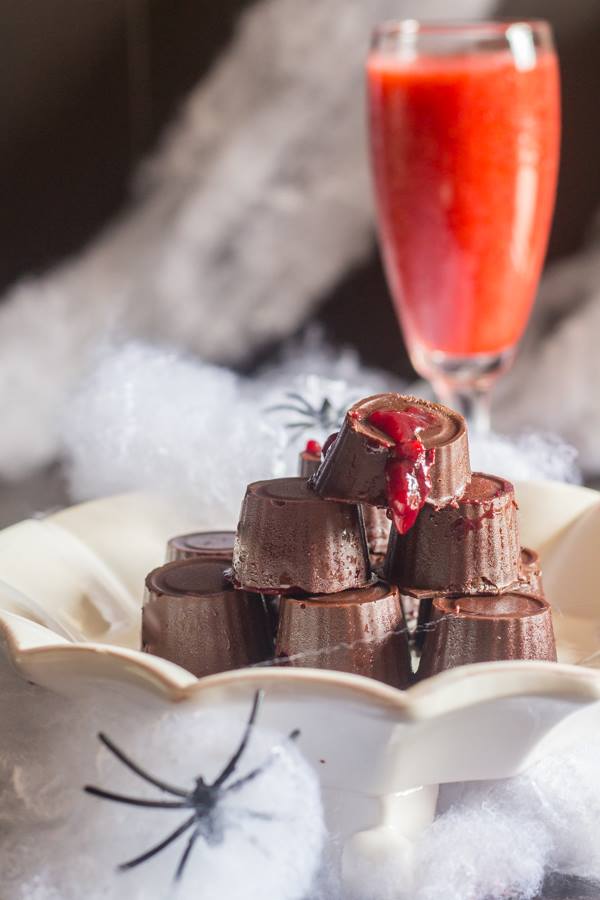 Dracula's Chocolates — An Italian in My Kitchen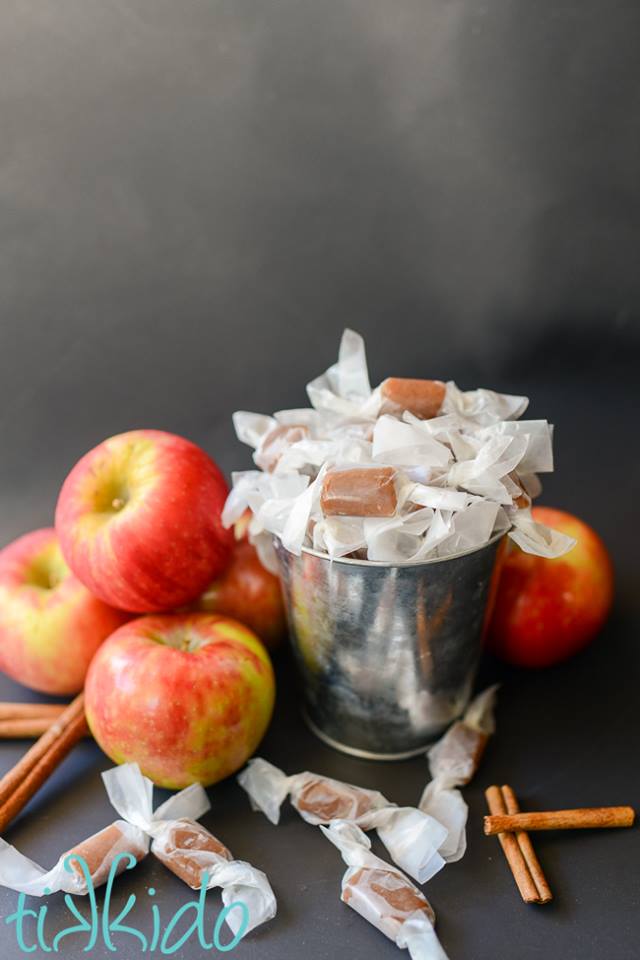 Apple Cider Caramels — Tikkido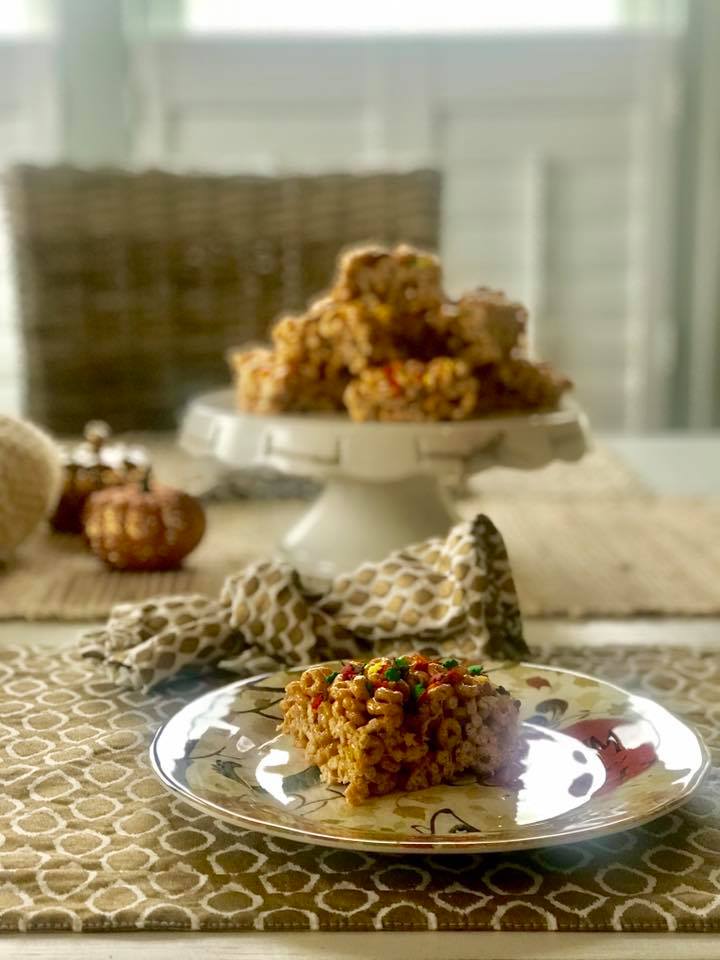 Our Good Life — Pumpkin Spice Cheerios