This post contains Amazon affiliate links.

Welcome to the May edition to the Taste Creations blog hop! On the first Monday of each month, my blogging friends and I get together to share a recipe along a certain theme. This month's theme is strawberries! I decided to make easy but super delicious mason jar strawberry cheesecakes.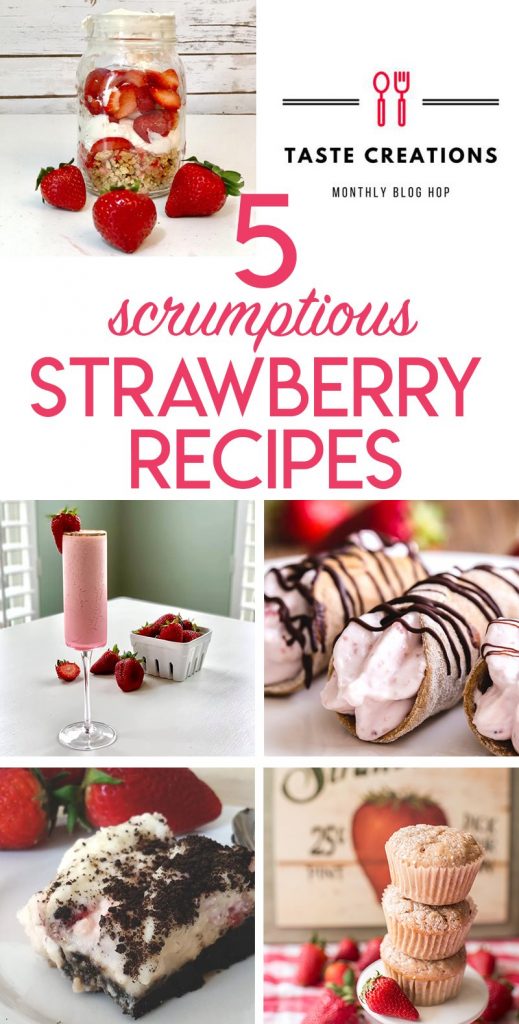 My daughter told me the other day that she was craving strawberry cheesecake. So I decided that's what my recipe would be! I have a bunch of cute mason jars
, so I thought it would be fun to make individual servings of strawberry cheesecake in mason jars.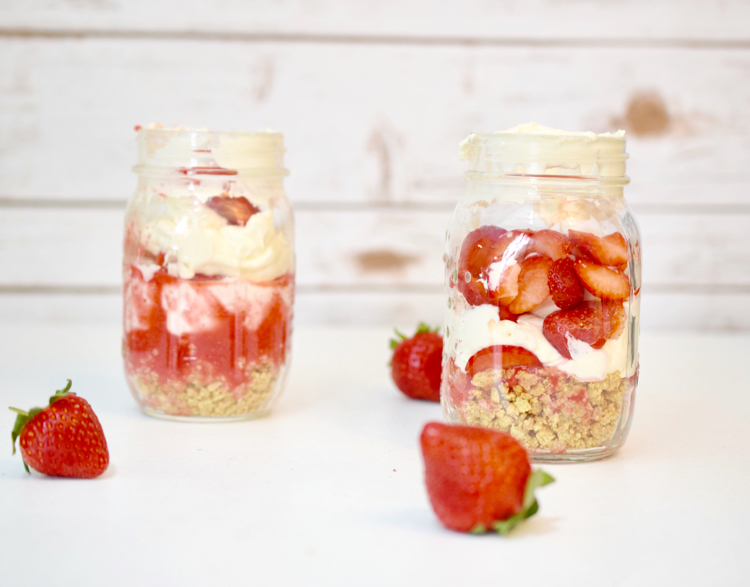 I came across a recipe for a no bake strawberry cheesecake on the blog, Husbands That Cook, I decided to give it a try! I made this cheesecake for my daughters one day after school last week, and they loved it!
No Bake Strawberry Cheesecake Recipe
Source: Husbands That Bake
(makes 4)
5 ounces graham crackers (about 9 full crackers)
4 tablespoons unsalted butter, melted
10 ounces (1 1/2 cups) frozen strawberries, defrosted and sliced
8 ounces cream cheese
1 tablespoon vanilla extract
1 1/2 cups powdered sugar
1 cup heavy cream
8 ounces fresh strawberries, sliced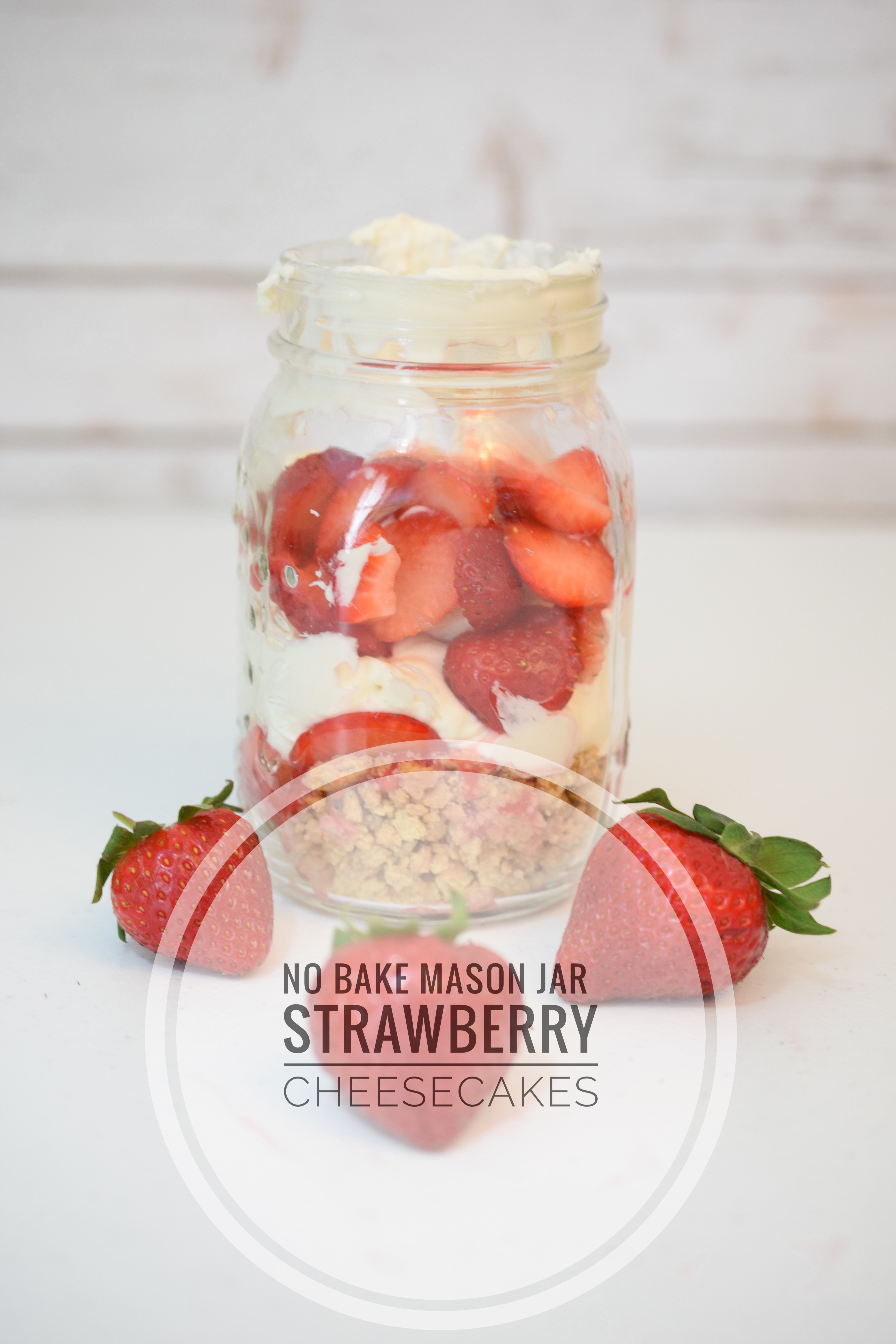 Break up the graham crackers into crumbs. (You can do this in a food processor
, or you can put them in a plastic bag and break them up with a meat tenderizer
.)
Transfer the graham crackers to a bowl. Add the melted butter and stir to combine. Set aside.
If you used a food processor to make the graham cracker crumbs, wipe clean the inside of the food processor
. Put the sliced defrosted strawberries in the food processor. Process the strawberries until they are smooth and puréed. Transfer the strawberry purée to a measuring cup or squeeze bottle
, and set aside.
In a large mixing bowl. whip the cream cheese until it is light and fluffy. Add the vanilla extract and continue beating the cream cheese mixture until it is smooth. Slowly add the powdered sugar. Continue mixing the cream cheese and the powdered sugar until it is evenly combined. Add the cream in gradually. Continue beating until the mixture is smooth, light and fluffy.
To assemble the desserts: Place about 1/4 cup of graham cracker crumbs in the bottom of a small mason jar. Use the back of a spoon to gently press the crumbs into a crust on the bottom. Once you have the graham cracker crust in, alternate layers of the cream cheese mixture, puréed strawberries and fresh strawberries. Enjoy!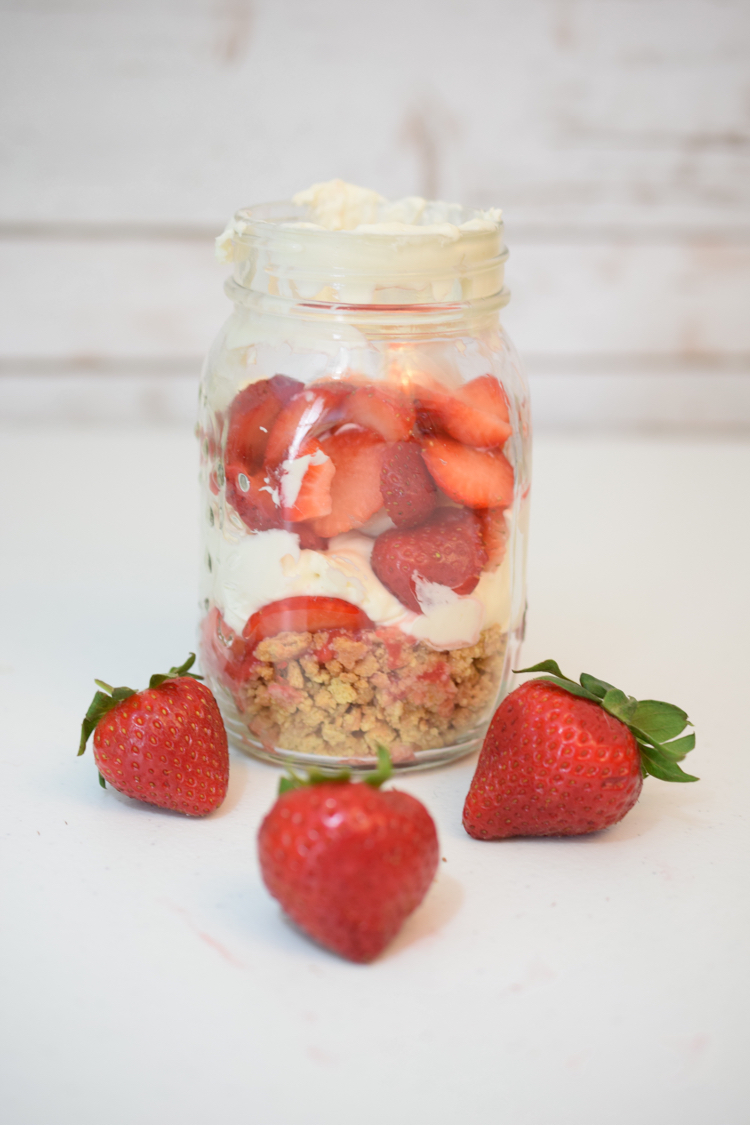 Be sure to check out my friends' strawberry recipes!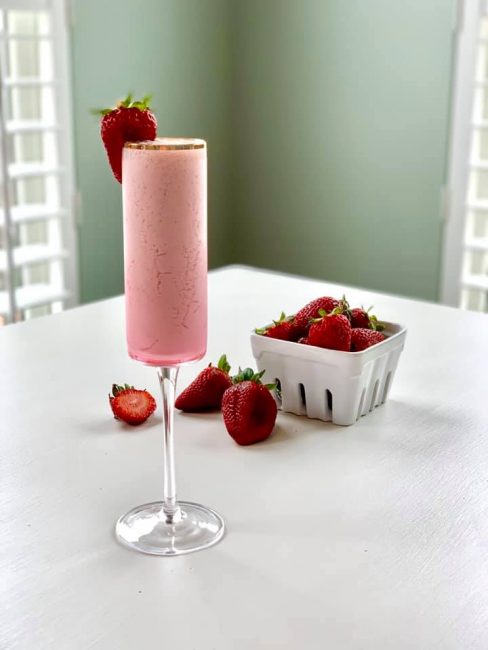 Strawberry Champagne Smoothie – Our Good Life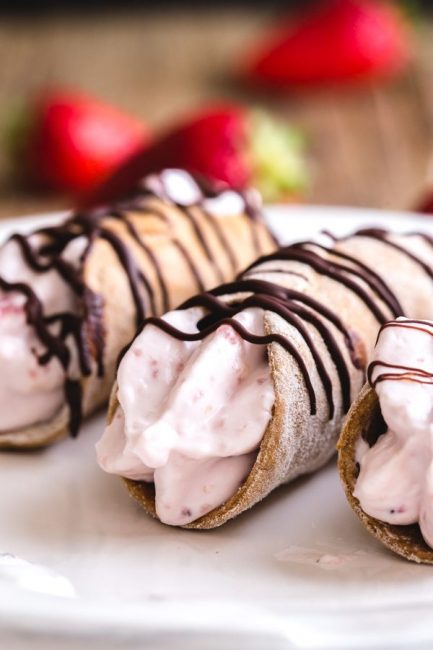 Homemade Fresh Strawberry Cannoli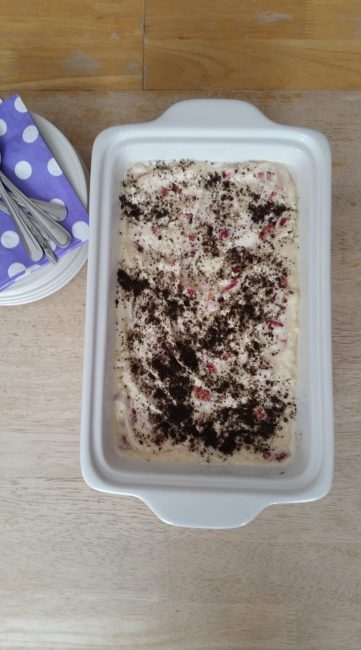 Strawberry Cream Cake – Nemcsok Farms