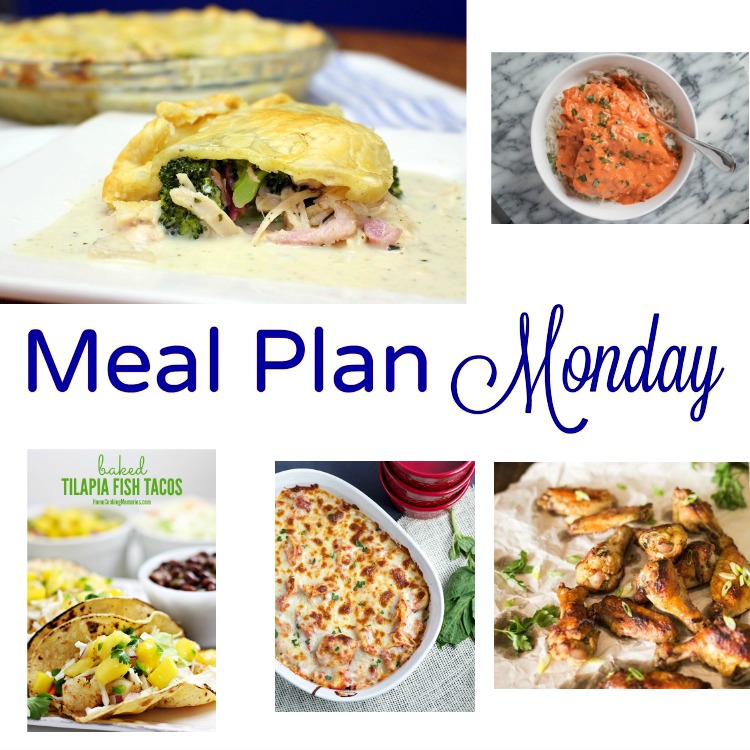 Welcome to Meal Plan Monday! Every week I like to choose some of the fabulous recipes that have been shared at the linky party I co-host, Craft Frenzy Friday. I am always impressed with the recipes that my fellow bloggers come up with! These recipes will make great weeknight meals!
Chicken Cordon Bleu Pot Pie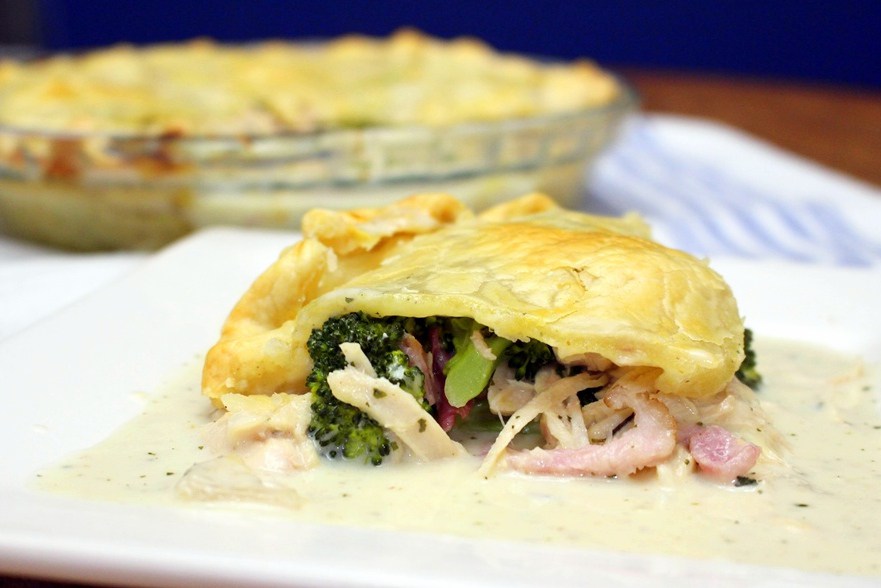 My husband adores pot pies, so I'll be trying this recipe! In this Chicken Cordon Bleu Pot Pie, Aspiring Small Town Girl combines chicken, ham, broccoli and Parmesan cheese for a one-dish weeknight meal.
Best Chicken Wings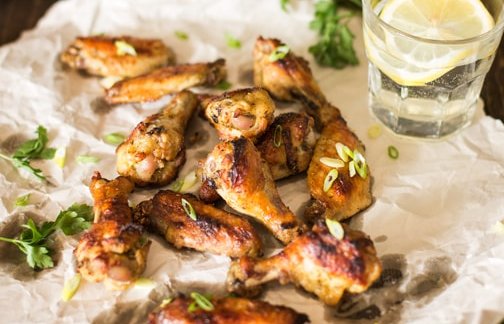 I didn't nosh on some chicken wings while watching the Super Bowl over the weekend, so I feel a little cheated!
Chicken Tikka Masala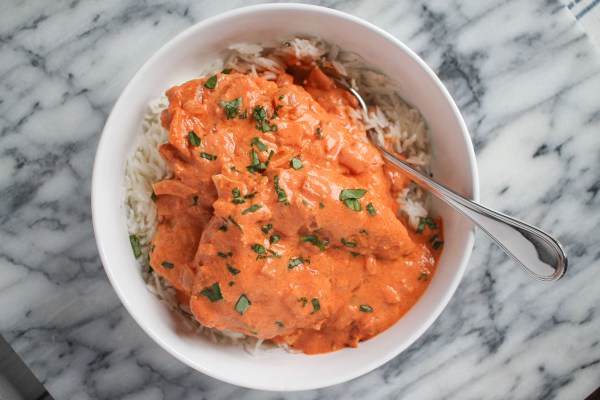 Chicken Tikka Masala is one of my favorite Indian takeout dishes. I never imagined I could make it at home! You have to prepare this
Chicken Tikka Masala recipe by The Kittchen
ahead- the chicken needs to marinate in the delicious tomato-based sauce for at least 4 hours, but I think it's worth it!
Baked Tilapia Fish Tacos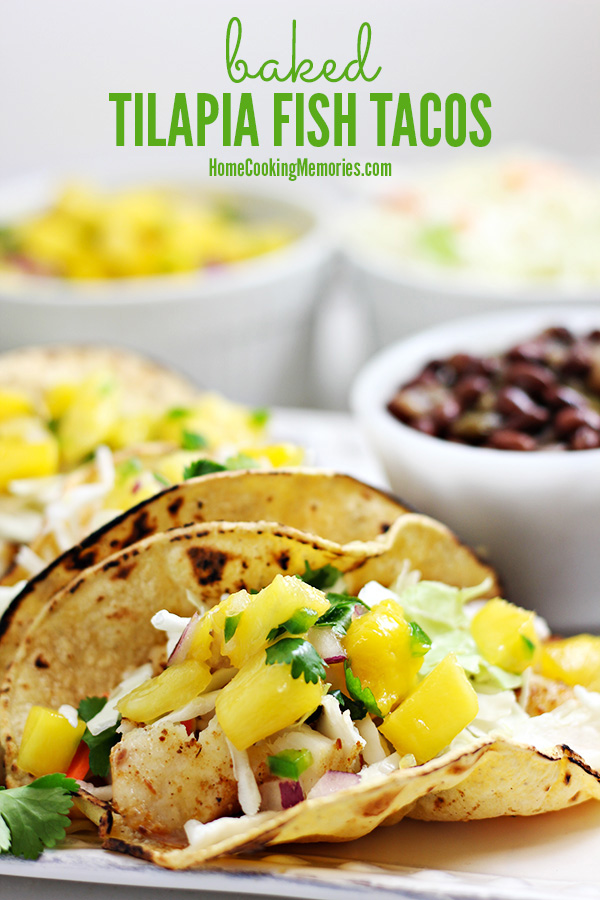 Tortellini Bake
I make tortellini fairly regularly for dinner because it's easy and delicious. This baked tortellini recipe by This Gal Cooks makes tortellini even better!