This post was sponsored by Keter®, which provided me with a raised garden bed kit to review. This post contains Amazon affiliate links. If you click on an Amazon link, it costs you nothing, but may earn me a small commission that helps me to fund this blog. Thanks!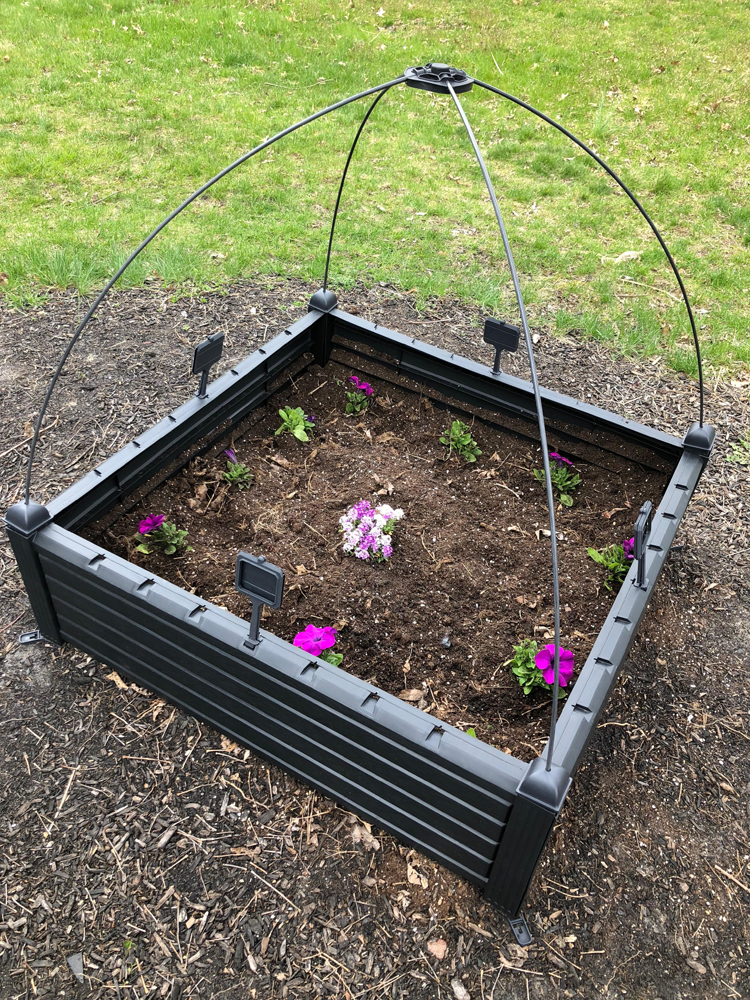 Hi, everyone! I'm here to share about something that has helped me achieve one of my gardening goals! I have long wanted to add flowers to a garden bed area that's on one side of my home's driveway. The soil there is very hard and tough to work with. Nothing seems to grow there — all the plants the builder planted there died, and everything I placed there didn't last, either. I think the soil there must be too nutrient poor for anything to survive. I think it would take a lot of work to till that soil and enrich it so something can actually grow there.
Raised Garden Kit
I was thrilled when I was given the chance to try out Keter's
raised garden kit. The kit made it so much easier for me to get the garden area I wanted in my front yard — without lots of digging and excavation.
All I did was take the kit out of the box and follow the incredibly easy instructions to assemble my raised garden bed kit. I had the kit assembled in minutes — it was that simple! After that, all there was left to do was fill the raised garden bed with garden soil and some flowers! I chose a combination of low maintenance petunia and alyssum flowers for my new raised garden bed. Alyssum flowers are said to require little maintenance and to be quite hardy. I love the vibrant purple color of the easy-to-grow petunia flowers.
I like that the raised garden kit has a built-in trellis system should I decide to use it for climbing plants or vegetables at some point. It came with a frost cover that I used when the weather turned cold unexpectedly and I was afraid frost would wilt my flowers.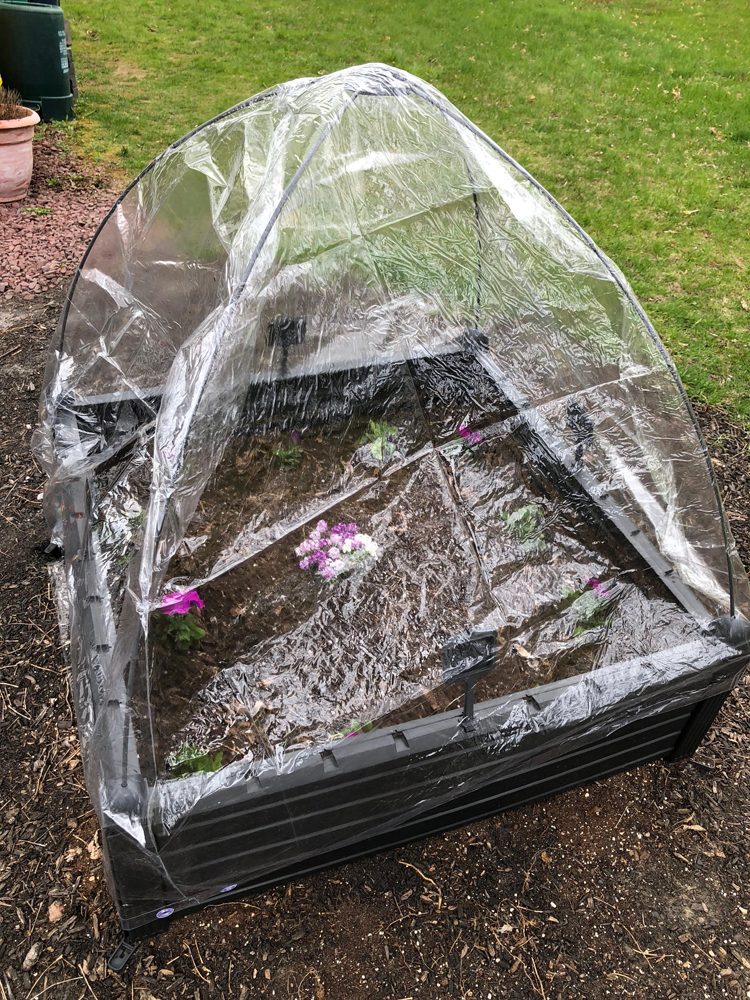 My new raised garden kit also came with built in garden markers and labels that I can use to mark what I've planted where.
Easy Go Cart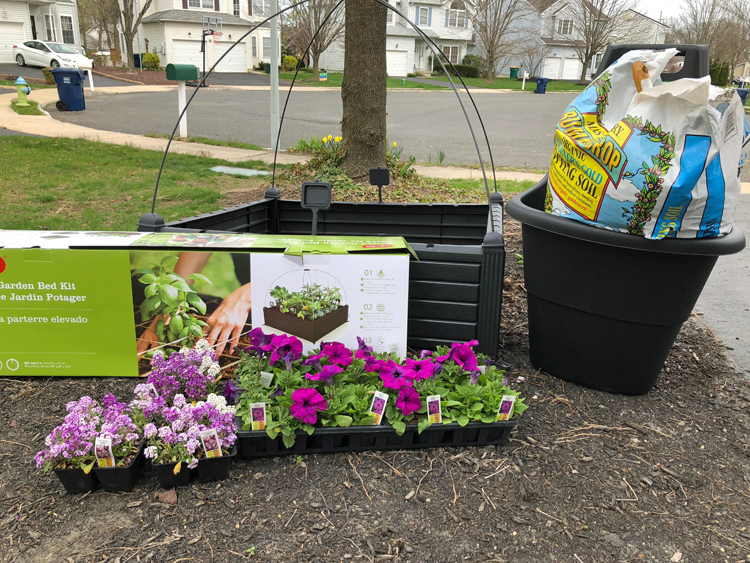 When planting my garden, I used the Easy Go Cart by Keter. I found that the cart is the perfect size for toting around my big bag of garden soil. For this job, the cart's smaller size is preferable to rolling out my big and heavy wheelbarrow. I like the cart's durable and sturdy resin construction. A real plus is that it's made out of recycled materials. Its manageable size makes it easy to stow the cart in my backyard's shed.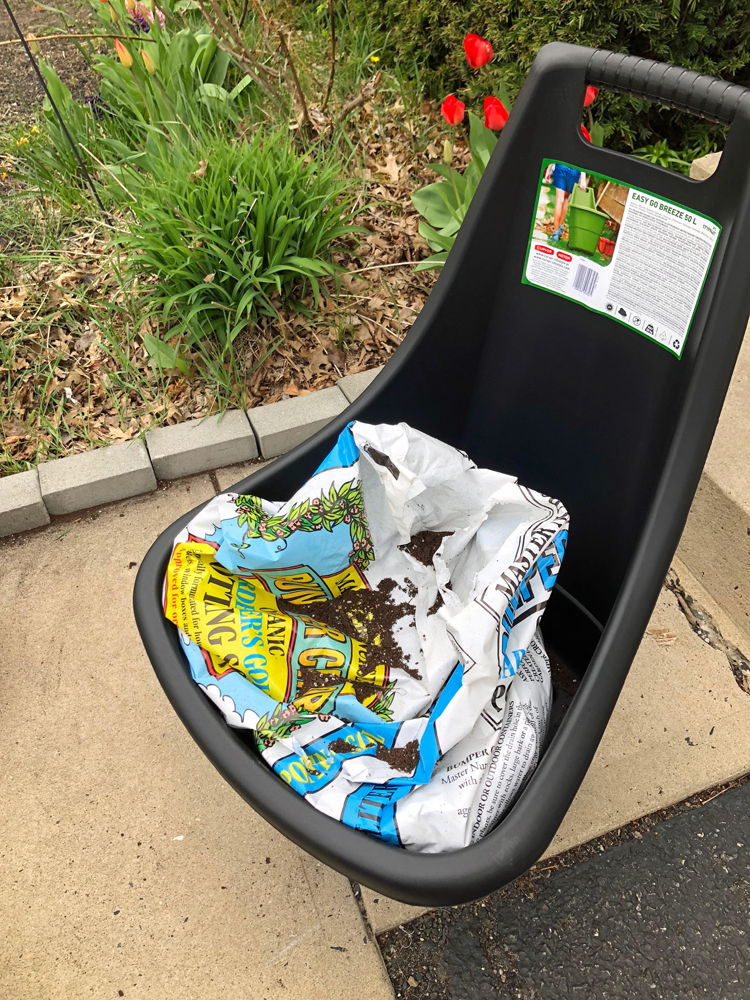 You might remember the easy care summer container gardens that I created for my home's front porch. I used the Easy Go Cart by Keter to hold and transport the soil for that project, too.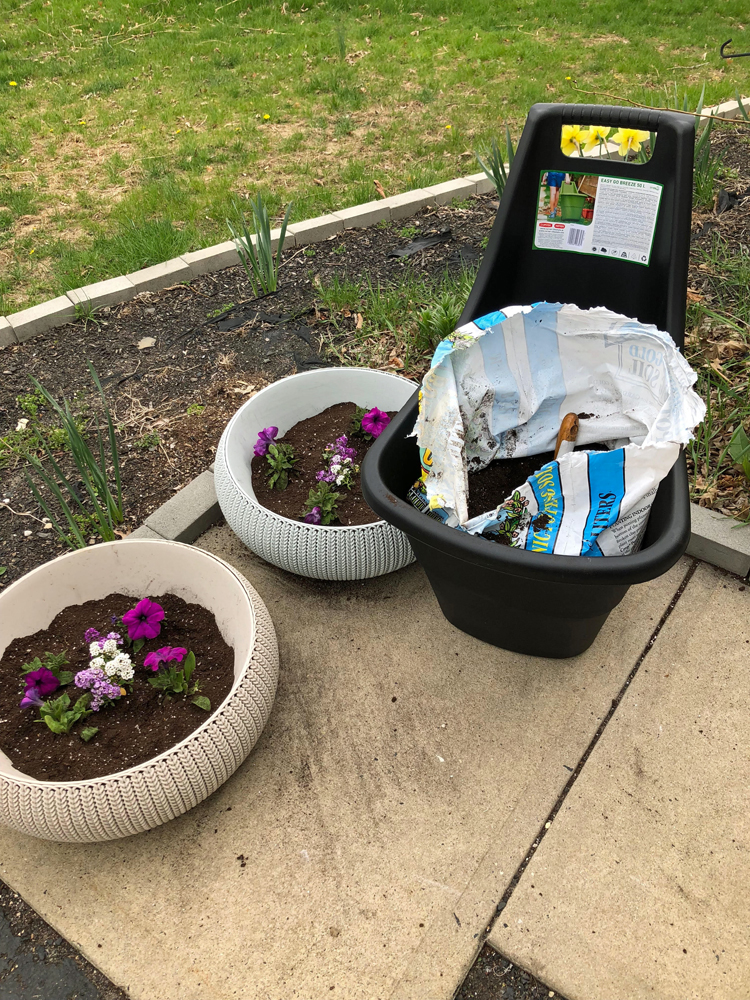 The cart is the perfect size for moving around a bag of garden soil — and some garden hand tools, also.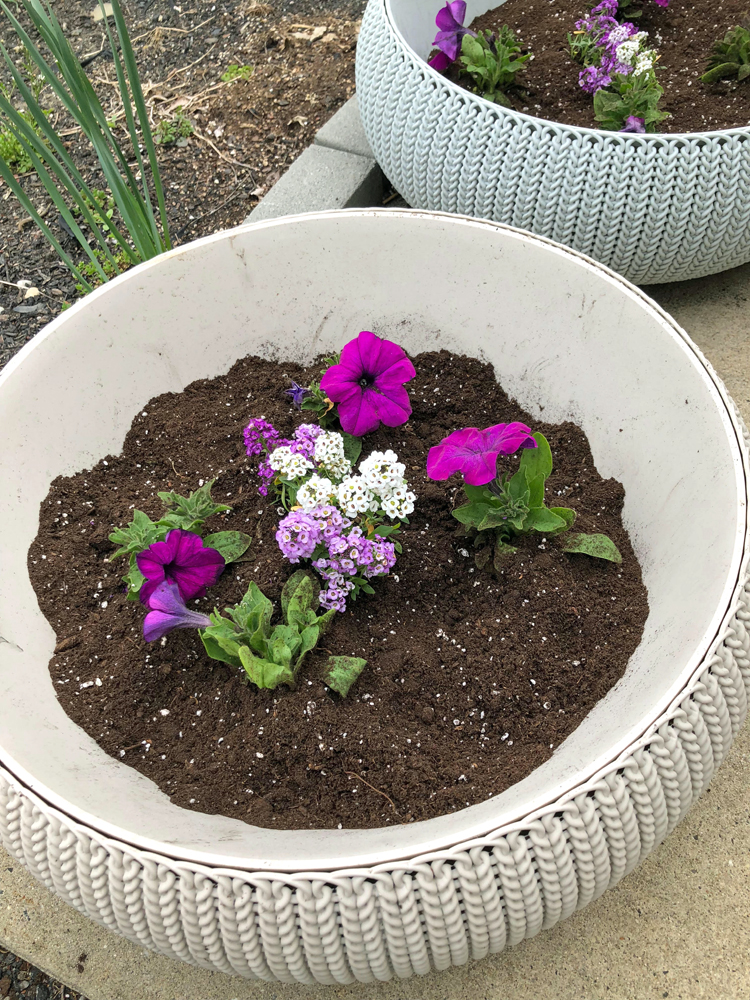 Watch my video below to get a closer look at my Keter raised garden kit and Easy Go Cart.