Thanks to NewAir for sponsoring this post. I received a mini deep chest freezer in exchange for my review. This post contains affiliate links.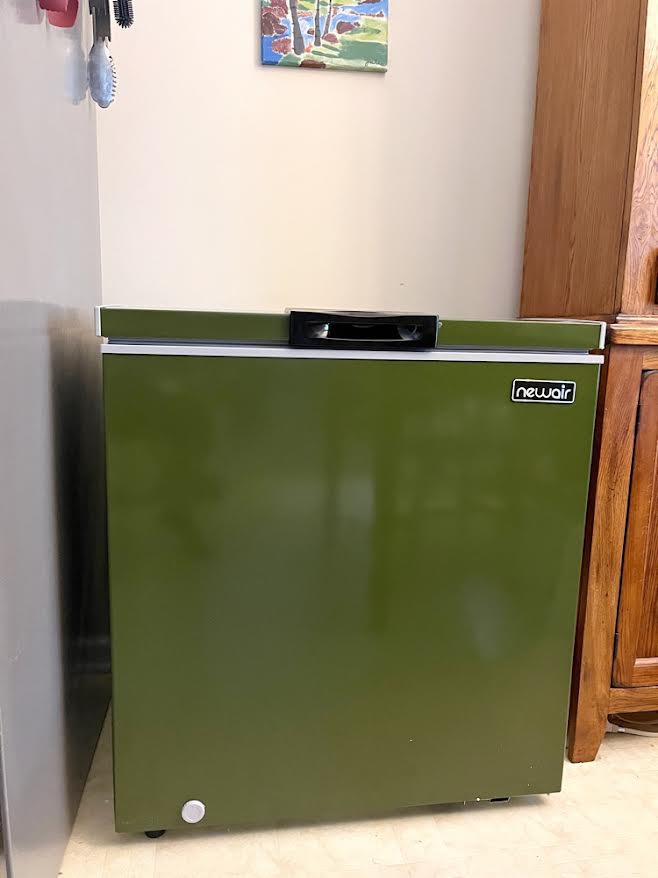 I keep a NewAir mini beverage fridge in my kitchen in addition to my regular full-sized fridge. It's super handy for storing my kids' favorite beverages and snacks and offers lots of storage. So when I saw that NewAir has a new mini deep chest freezer (Product Model: NFT050GN00), I totally wanted to add that to my kitchen! NewAir makes fantastic products. The freezer comes in gray and military green (I chose green, my favorite color)—it's perfect for housing frozen burgers and seafood, and ice cream for summer get-togethers. My freezer in my regular fridge is always too packed to fit in those fun extras!
NewAir Mini Deep Chest Freezer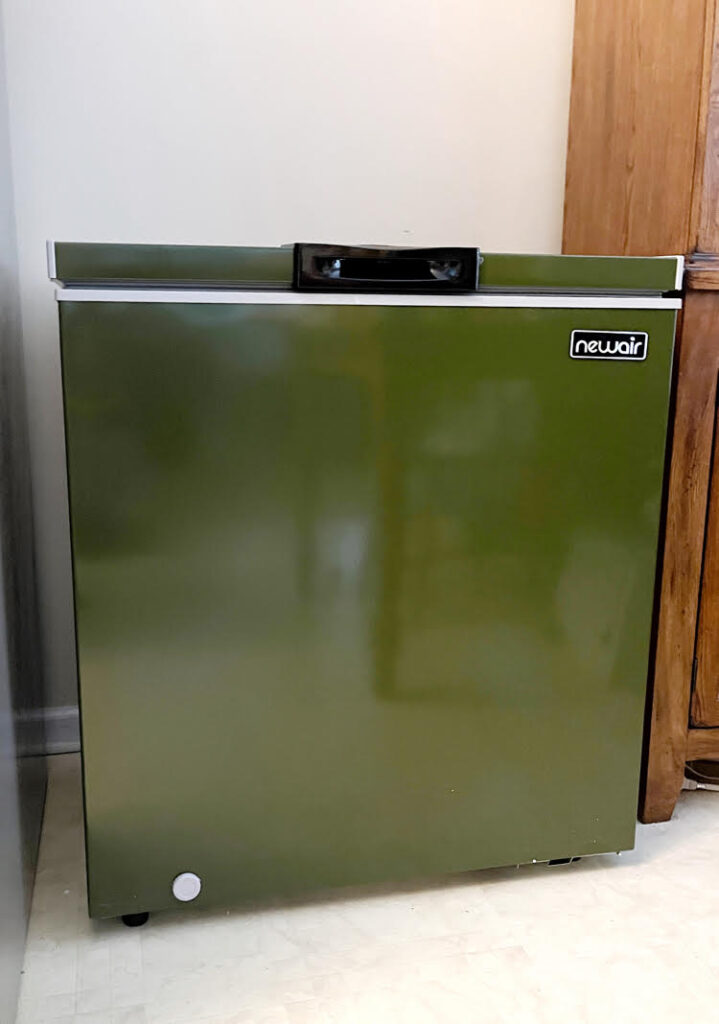 My new NewAir compact freezer is small enough that I can easily fit it in my galley-style kitchen, but has plenty of storage space—5 cubic feet. I like that I can use the freezer as a place tp keep our favorite frozen things, such as Asian-style dumplings, Polish-style pierogies, fruit for my smoothies, lobster tails, ice cream, and burgers for family cookouts. The freezer will be a huge help, as the slide-out freezer drawers in my kitchen's regular freezer are always getting overstuffed.
My new freezer is the only one on the market with an open-lid digital control panel. It also has a fast-freeze mode, to flash-freeze items for long-term storage, which is really convenient. This freezer is my first stand-alone freezer, so I'm so happy to have it! I also think it's probably the best-looking one on the market—besides beautiful green, it also comes in gray. The freezer also has a removable basket that's super handy for storing pints of ice cream. The stopper hinge on the top of the freezer can keep the freezer lid propped open at a variety of angles, which is really helpful. You can see how deep my freezer is in the photo below. Just before I took the photo, I had just tried cleaning the inside of the freezer – it cooled down so quickly after I plugged it in, so my cleaning solution froze up right away!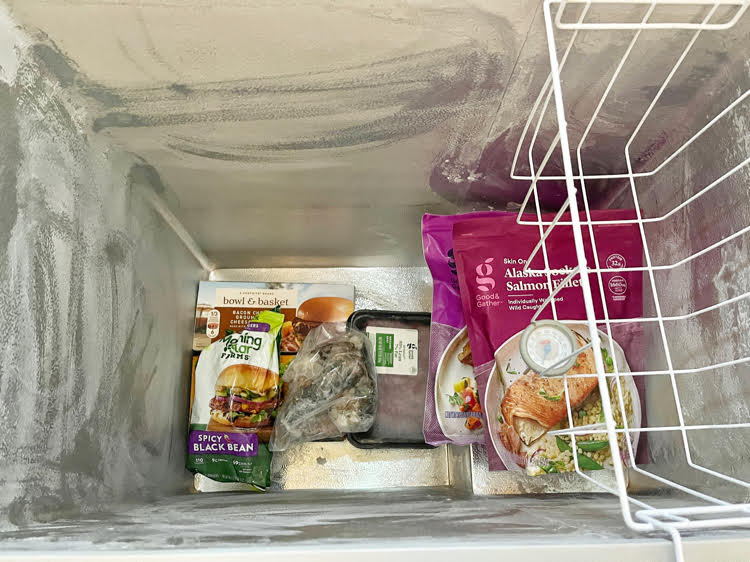 The NewAir freezer will also me to finally stock up on chicken and other meats when they go on sale, so I think it will help me to save money. The door-activated LED light makes it easy to see everything I have stored inside my new freezer, too.
While I am keeping my freezer in my kitchen for fast access (and because it looks so good), it's also garage-ready if you prefer to store yours in your garage. I was originally going to put mine in my basement, but since it fits in my kitchen and looks so nice, I decided to keep it upstairs.
Save 10% on Your NewAir Freezer
If you'd like a NewAir chest-style freezer of your own, NewAir is offering 10% off on Product Model: NFT050GN00 (the freezer I have). That's an amazing, deal! Just use the 10% Discount Code HOMEGUIDE10 when placing your order for your NewAir chest-style freezer. If you order one, let me know how you plan to use yours and what color you choose!
NewAir has a lot of their products on sale for Memorial Day weekend, so now is the perfect time to check out their products on their website!