Thanks to NewAir for sponsoring this post and for providing me with my new 224 can LED fridge. This post contains Amazon affiliate links.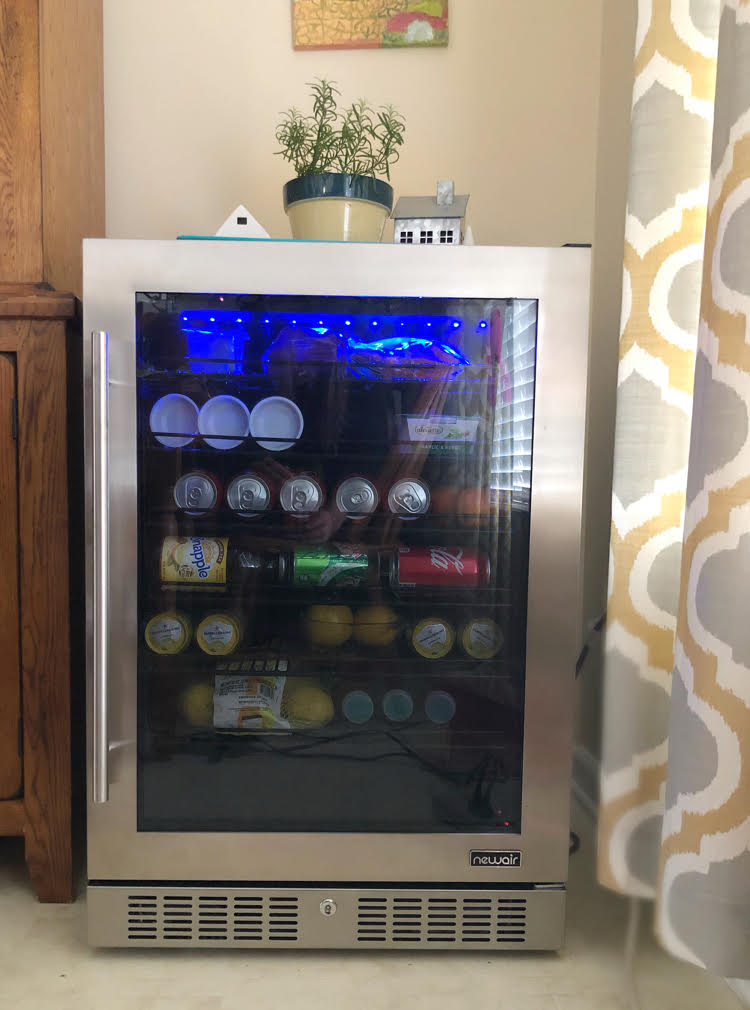 Since last March, I have switched from grocery shopping every few days to just once a week. Our refrigerator in our kitchen has become quite full! It can be difficult finding anything in there. Enter my new NewAir 24″ 224 Can Beverage Fridge with Color Changing LED Lights ($899). This stainless steel fridge can hold 224 beverage cans. I am also using this super cool and useful mini fridge to store lemons and other fresh fruits and veggies.
In the short term, I have yogurts and some cheeses I purchased for my family's holiday spread in the fridge, too.
(NewAir doesn't recommend storing perishables longterm in the fridge, but I figure putting the cheeses in the fridge when entertaining is fine.)
Check out NewAir's line of wine and beverage fridges here.
My daughters like to eat a lot of fruit, so I could use extra space to store it. I think my new mini fridge will be perfect for this.
Use the coupon code MOMHOME to get 10% off this 224-can LED fridge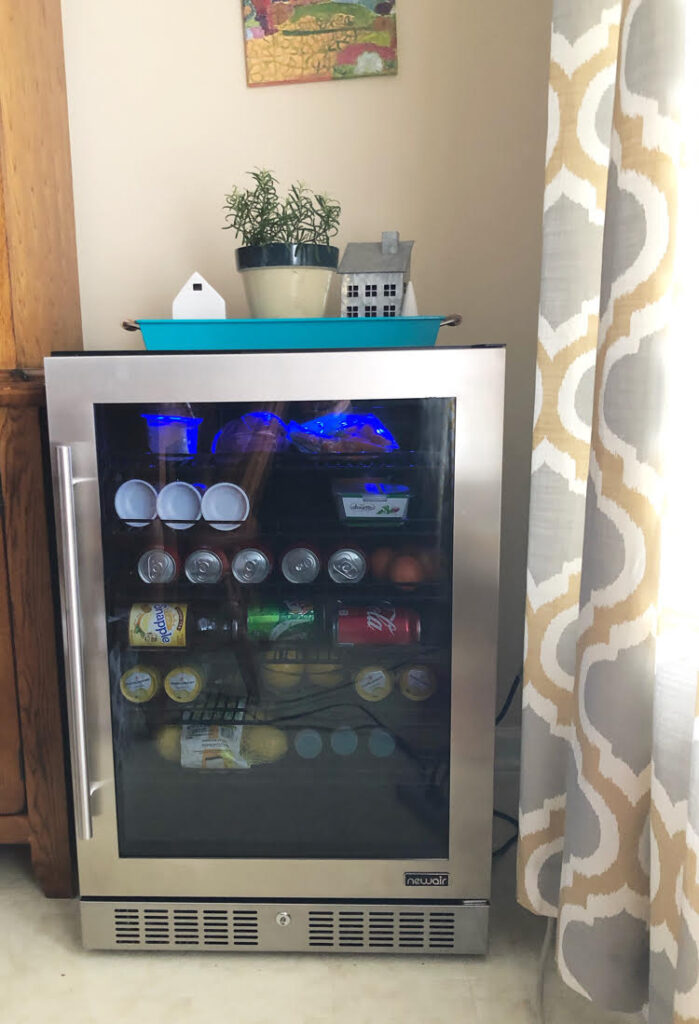 I was happy to add this NewAir 224 Can Beverage Refrigerator
to my kitchen. I am already a happy owner of a NewAir dual zone wine/beverage fridge. (Check out my review for the full details.)
"Mini" is a little bit of a misnomer for my new sleek NewAir 224 Can Beverage Refrigerator
. While the fridge is only under 24 feet wide, under 24 feet deep and less than 24 feet wide, this refrigerator packs a lot of storage in a small space. It has six adjustable beverage racks that I can reconfigure to fit my storage needs.
This fridge can store more than just cans. With the mini refrigerator's adjustable shelves, I can easily stash my daughter's kombucha bottles, beer for my husband and my bottles of Snapple tea in our new beverage fridge, too. (And in case you need to keep the kids away from the beer, the fridge has its own key and lock, too.)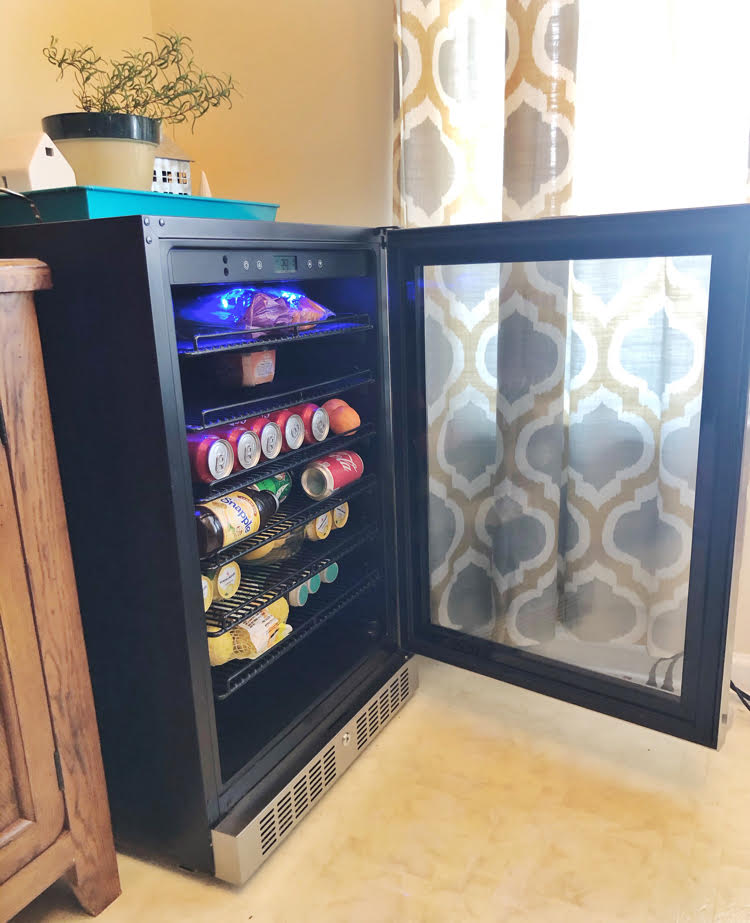 I can easily use the push button control (with digital readout) to change the temperature in the fridge from 37-65 F.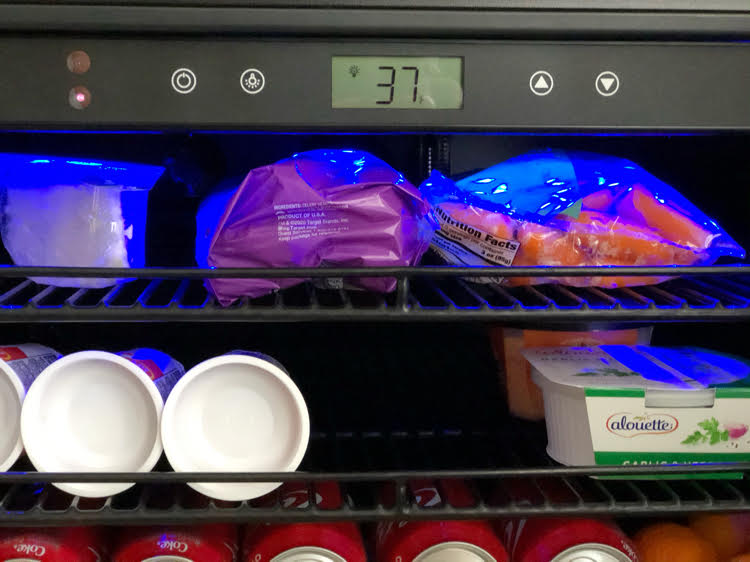 Inside the mini NewAir 224 Can Beverage Refrigerator
are awesome LED lights that I can change with a push of a button from red, to white, to blue. I can leave a single color LED light on, set the lights to go on when I open the fridge, or set it to alternate between the red, white and blue lights.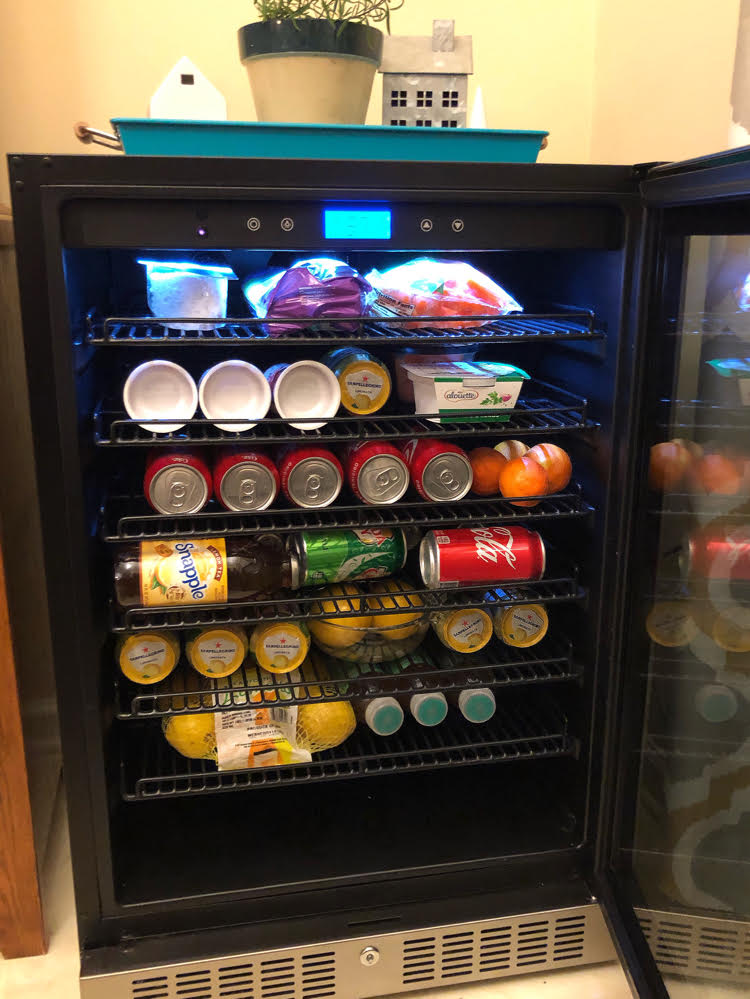 The large and modern stainless steel door handle on the fridge makes it easy to open and close the fridge.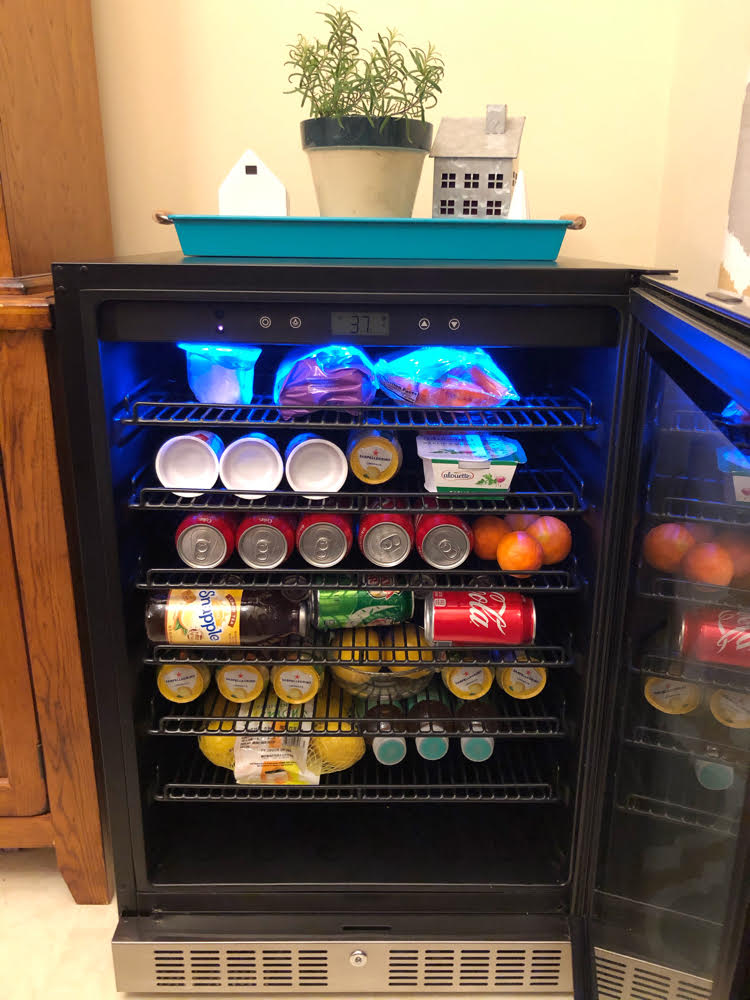 I put the NewAir 224 Can Beverage Refrigerator
in a corner of my kitchen. It is really helpful to have an extra fridge in the kitchen! I can put snacks and drinks in the fridge. My daughters won't have to dig past leftovers and ingredients I have for weeknight dinners while looking for their snacks.
I have my new fridge freestanding in my kitchen, but the mini fridge is designed so it can also be built in under a standard kitchen cabinet.
An awesome feature to this fridge is that there's a door alarm so you know if the door has been accidentally been left ajar.
I like that this NewAir 224 Can Beverage Refrigerator
is so quiet. My kitchen Is "loaded" with my regular full-sized refrigerator, my NewAir wine fridge and this spacious NewAir mini fridge, so I glad that both NewAir refrigerators run quietly.
My family is really enjoying our spacious and modern NewAir mini beverage fridge!
You Might Also Like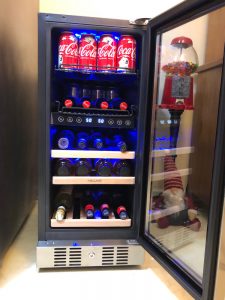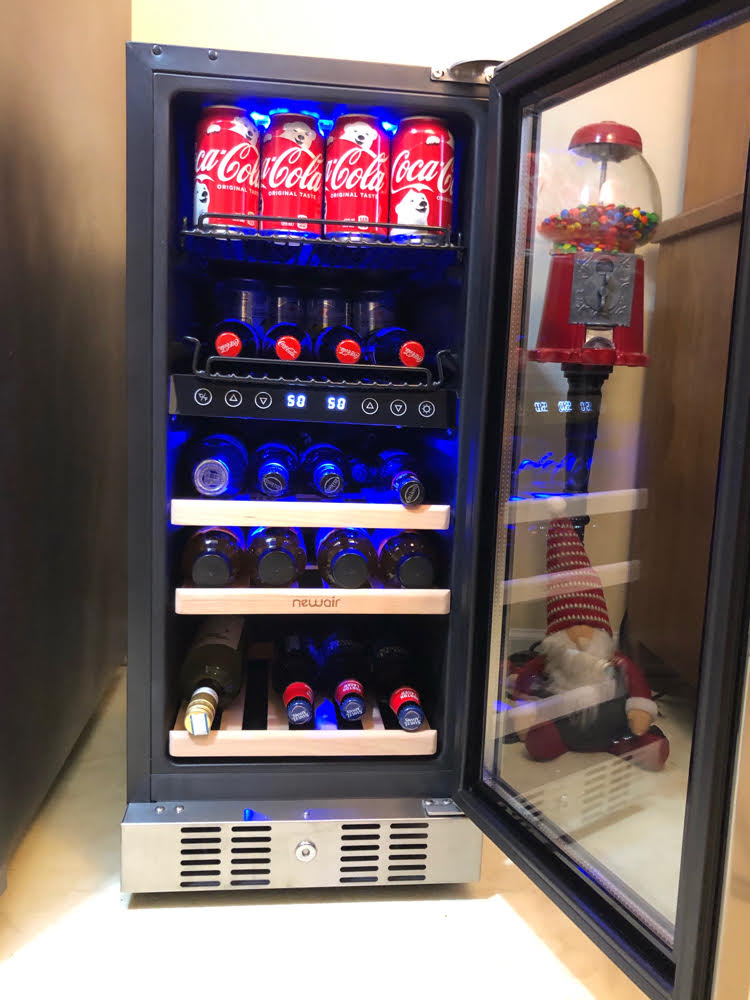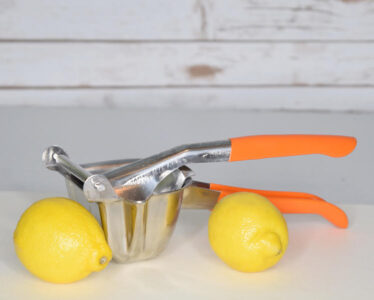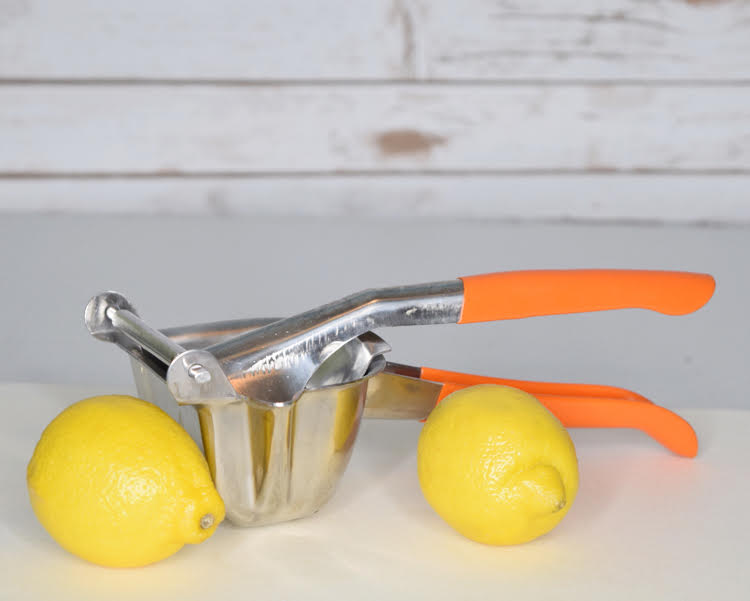 The Best Way to Paint Kitchen Cabinets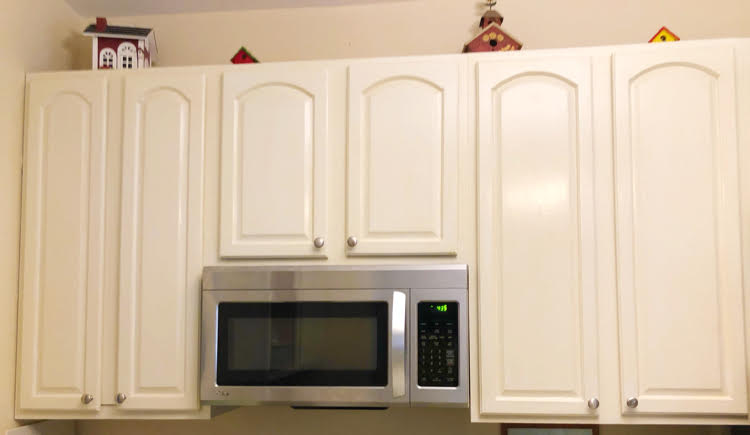 NewAir Room Heater Review & 10% Off Coupon Code