*This post contains Amazon affiliate links. I may get a small commission for any products purchased, which helps fund this blog. Thanks!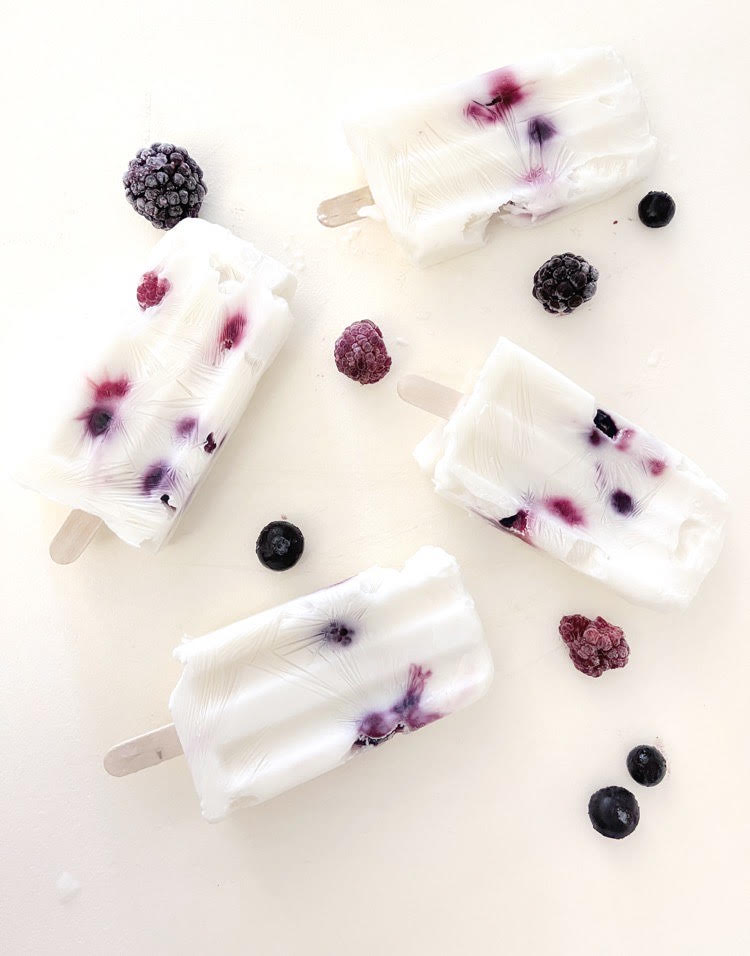 Welcome to the Taste Creations Blog hop! Today my friends and I are sharing recipes for frozen treats! For my cool dessert, I decided to make quick and easy frozen yogurt and fruit popsicles. You can literally put them together in minutes and then freeze them overnight for your holiday celebration! Yum!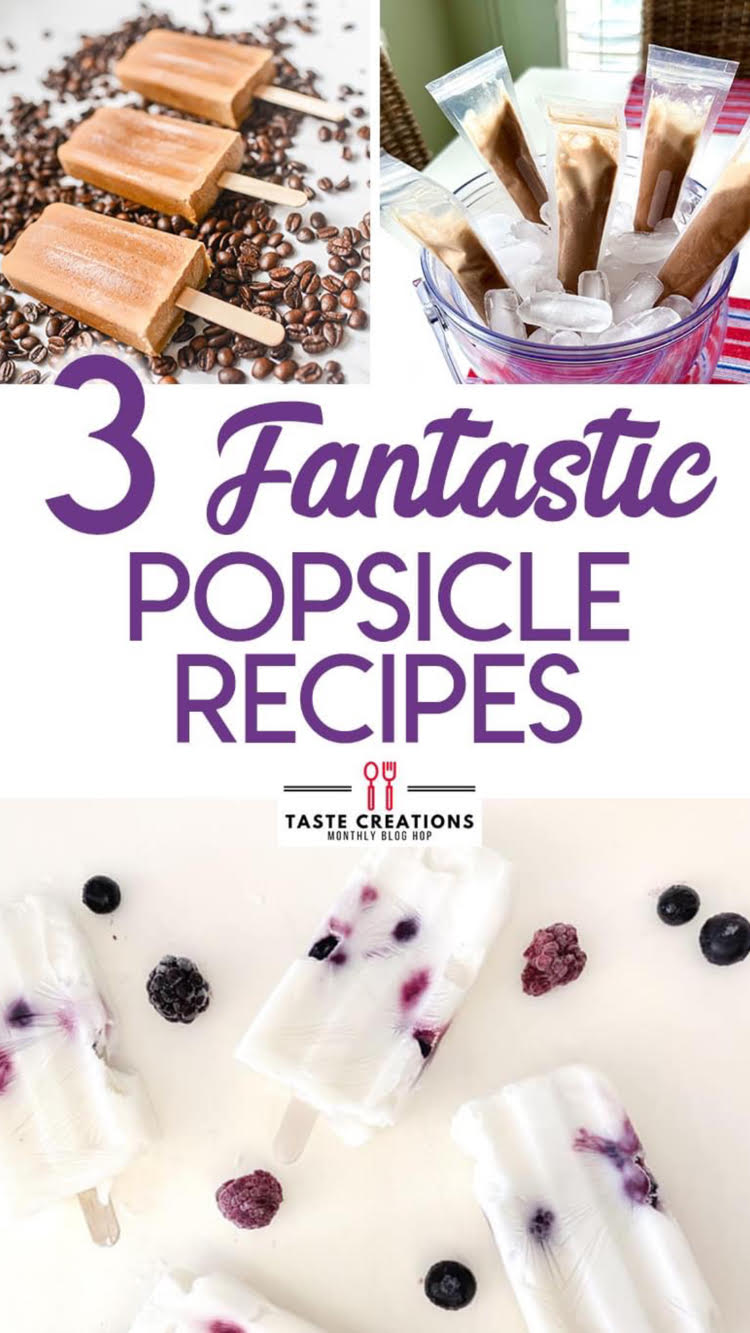 Healthy and Delicious Fruit and Yogurt Popsicles
I always wanted to make my own popsicles, but didn't have any popsicle molds. So I recently bought myself an inexpensive set of Silicone Popsicle Molds from Amazon. I love them because they are made from food-grade silicone, are available in a color I like, and came with a set of 50 popsicle sticks, plus 50 bags for the storing the popsicles in. I like the size of the molds and that they come with a top with slits in each popsicle section for a popsicle stick. This mold set can make 10 popsicles at once, and it's designed to be washed in the dishwasher. Awesome!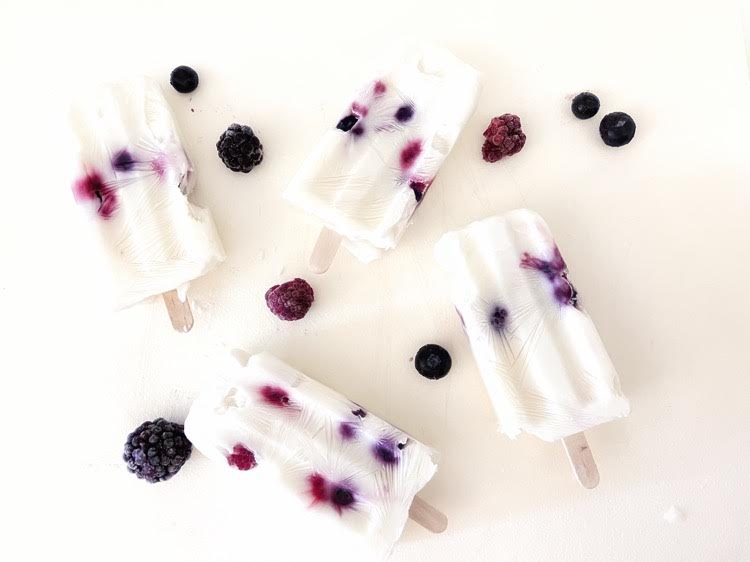 Fruit and Yogurt Popsicle Recipe
(Yield: 10 large popsicles)
Tool Required
Ingredients
Approximately 3 cups of vanilla yogurt
A handful of frozen mixed berries
This recipe couldn't be easier! All I did was fill my molds with vanilla yogurt and berries, alternately spooning in yogurt and frozen fruit in each section. You can actually use whatever fruit you prefer!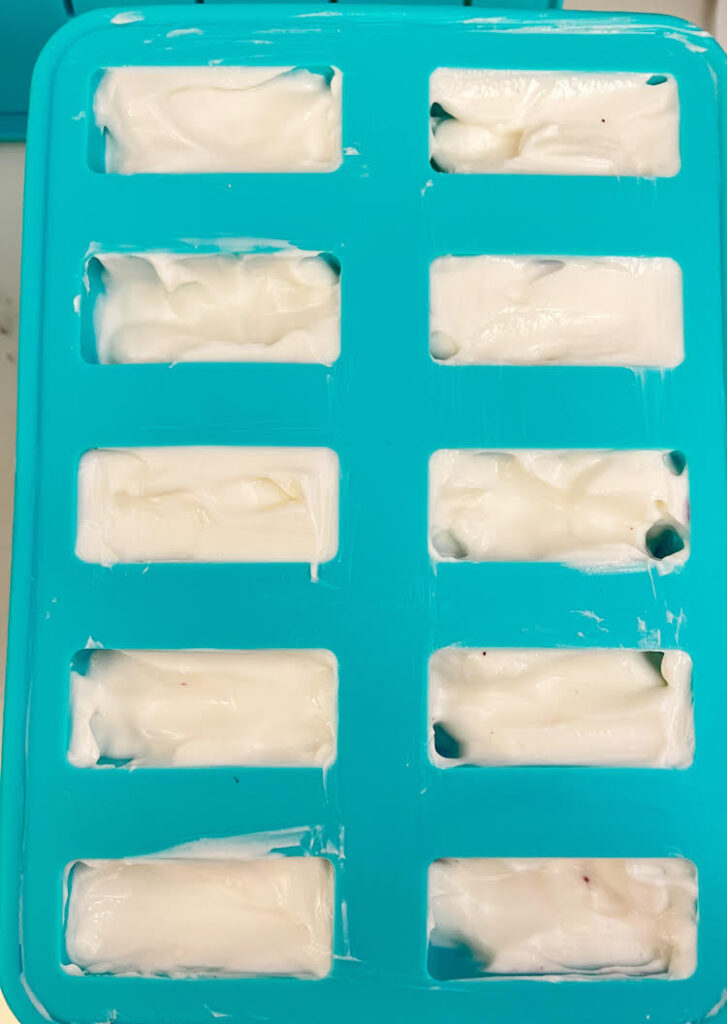 I then slipped a popsicle stick into each popsicle mold and placed the lid that came with my popsicle molds on top. (I think it might actually be easier to place the top on first and then insert the sticks, but my method worked well too.)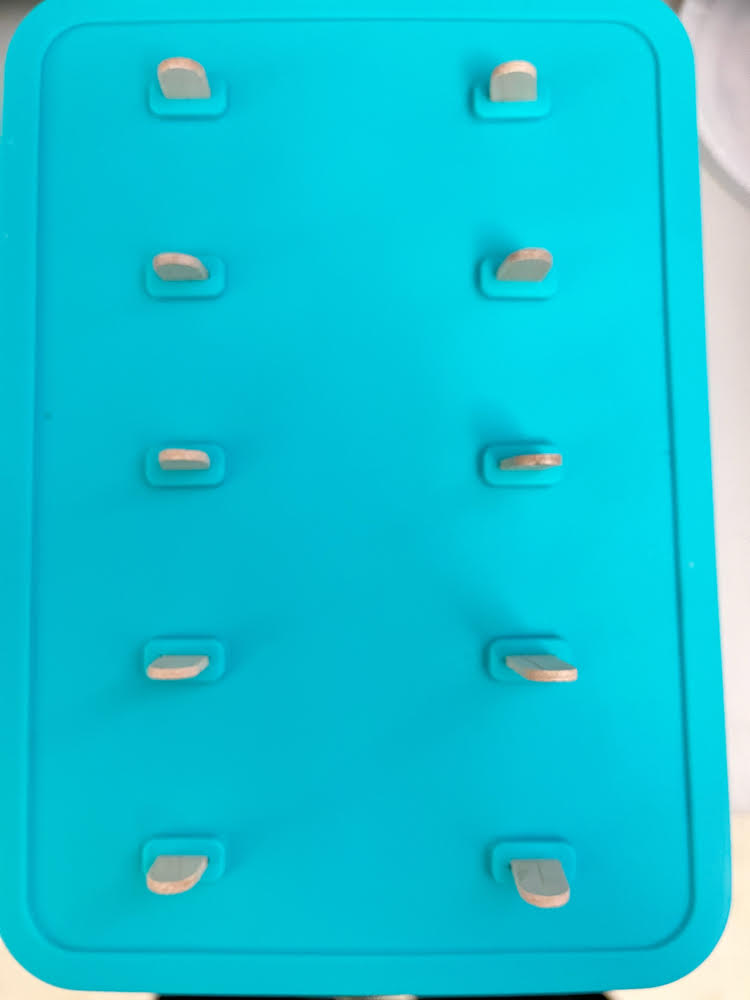 I then put my set of popsicle molds into my new NewAir 5 Cubic Foot freezer—which I love—that I keep right in my kitchen. My new freezer is so handy and beautiful and gives me so much freezer storage! (The NewAir 5 Cubic Foot Freezer is also available on Amazon—I would be sure to check the price for it on Prime Day on July 11-12!)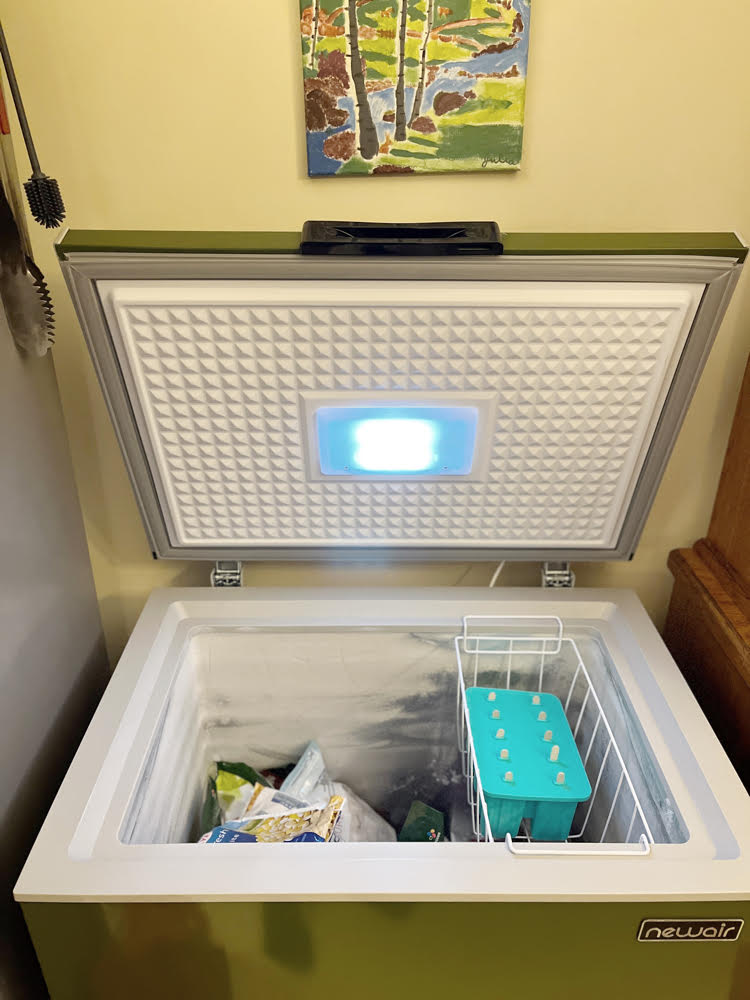 I let my popsicles freeze overnight. To remove the popsicles, I filled a large bowl with warm water and let my popsicles sit in their molds for about 15 seconds. Then I simply applied some pressure from the bottom of the molds and the sides to loosen them and remove them.
If you'd like other options for these popsicles, you can add a little water into the yogurt to lighten its taste. You can also blend the fruit into the yogurt in a blender to have a berry taste throughout your popsicles and to make them more colorful. Also, you could add different fruit to your popsicles, such as peaches or bananas.
These popsicles are so easy to make, quite delicious and are a nice treat.
Popsicle Recipes
Be sure to check out my friends' popsicle recipes!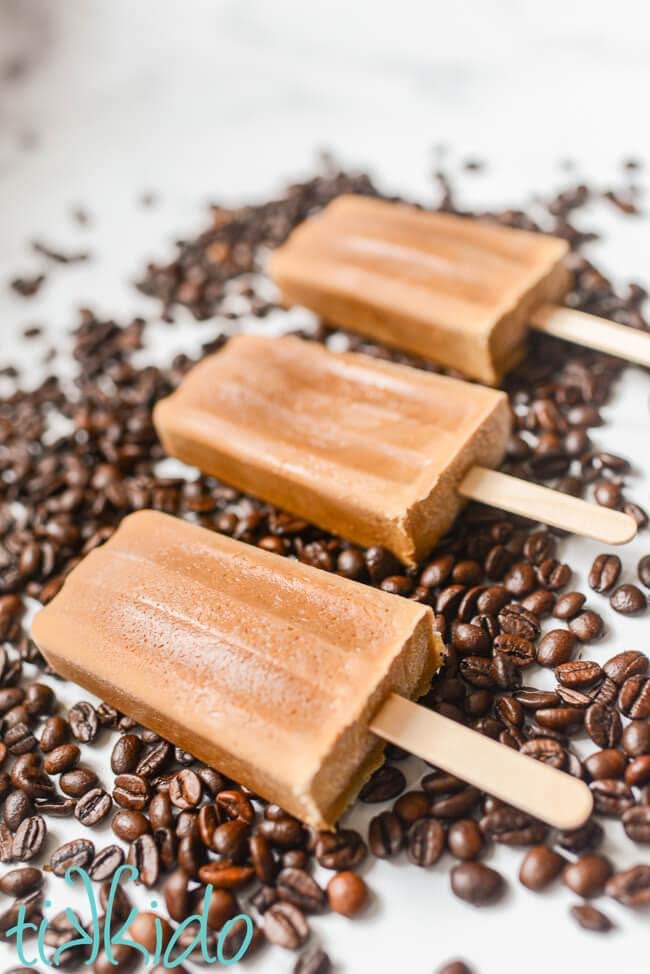 Three Ingredient Fudge Popsicles- Our Good Life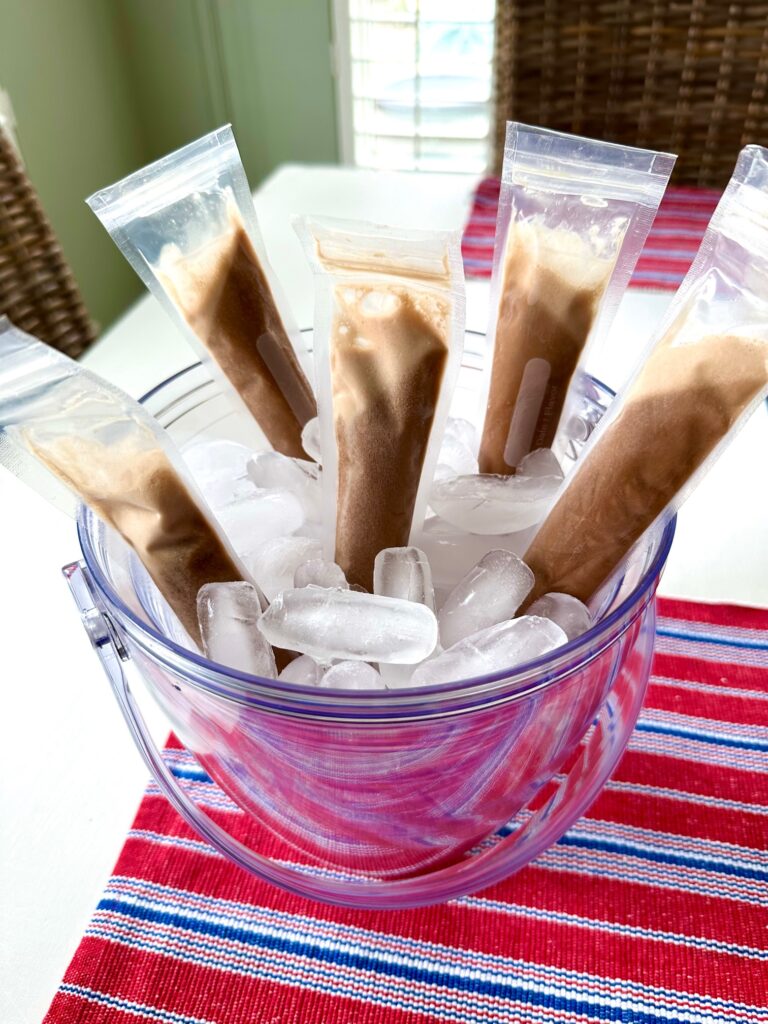 You Might Also Like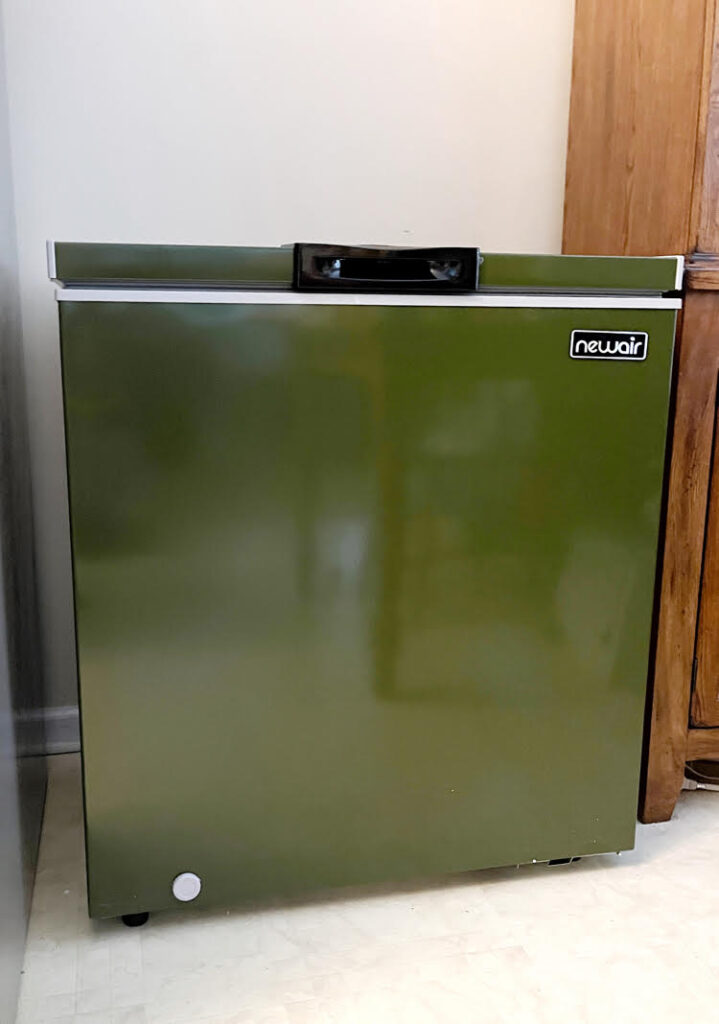 Quick and Easy Coffee Buttercream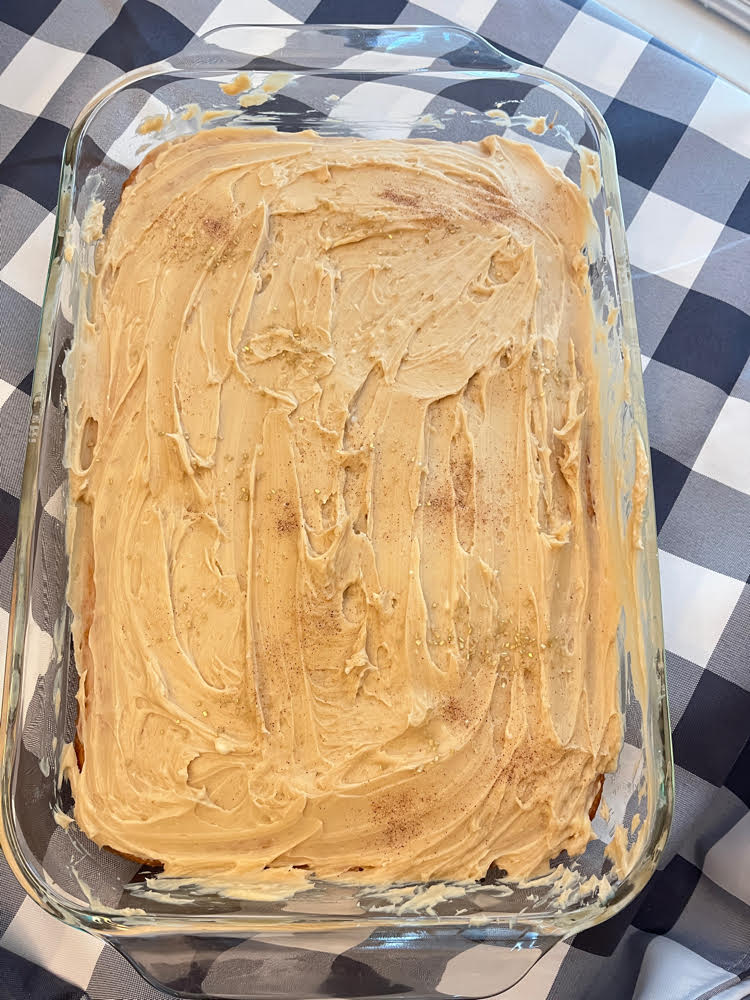 Easy Strawberry Coffee Cake Recipe