*This post contains Amazon affiliate links. If you click on a link and make a purchase, I earn a small commission that helps to fund this blog. Thanks!

I love changing the throw pillows on my living room's sofa. The room is the first room when entering my family's home. I like to decorate the space frequently throughout the year to reflect the seasons!
Since I'm a busy and thrifty mom, I like to make my pillows as quickly and as inexpensively as possible. I've found one of the best ways to make a pillow with next to no sewing is to stuff double-sided placemats. By stuffing a placemat, I can make a pillow for only about $6-$7. That way, I can afford to swap out my pillows fairly frequently! I can literally turn a pretty placemat into a pillow in less than 30 minutes.
I recently made some throw pillows out of some adorable striped pineapple placemats I found at Target. My friends and family really liked these pillows — I made these for two blogging friends, my aunt and a cousin. I gave one of the sets of pillows I made to Carrie of Curly Crafty Mom , who celebrated her birthday this weekend. (Hope you had a great birthday celebration, Carrie!)

Materials
Double-sided cloth placemats (Double-sided cloth placemats typically have a pattern on the front and a solid color fabric on the back of the pillow.)
All Purpose Thread

Hand Needles

Seam Ripper

Sewing Scissor

Needle Threader

Poly-Fil pillow stuffing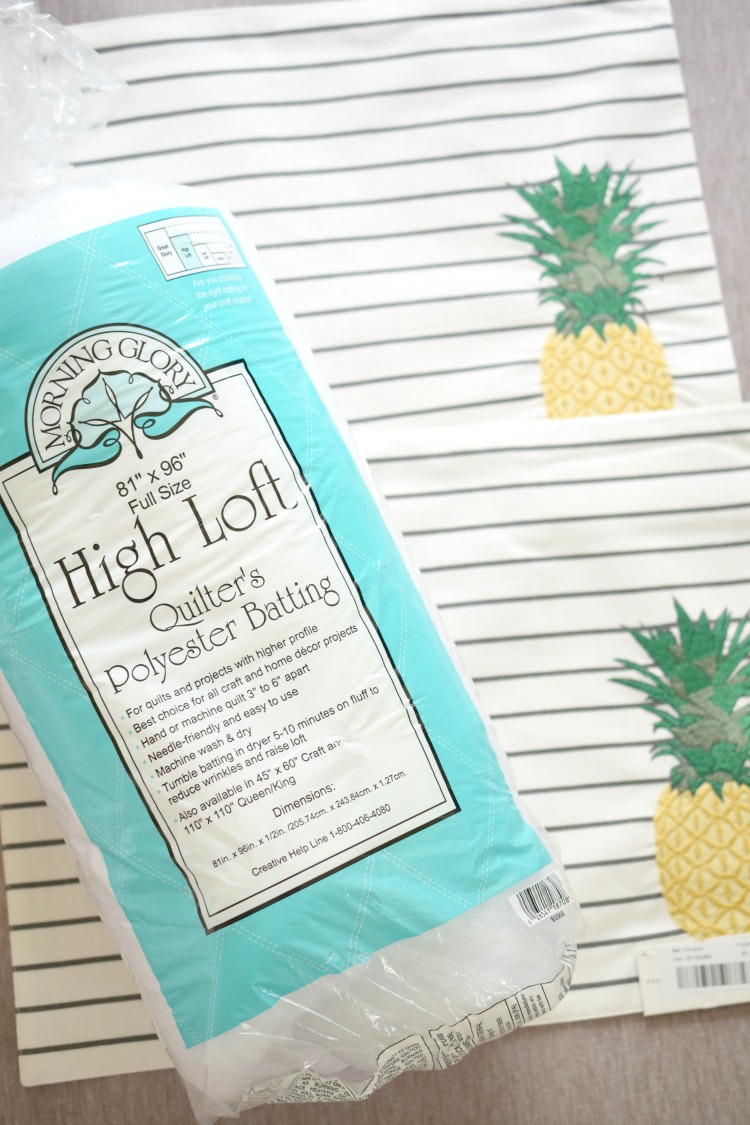 How to Make a Placemat Pillow
You won't believe how easy it is to turn a double-sided placemat into a beautiful throw pillow. To get started all you have to do is open about two inches of the seam on one side of the the pillow with a seam ripper. (The picture below is from when I made holiday placemat pillows.)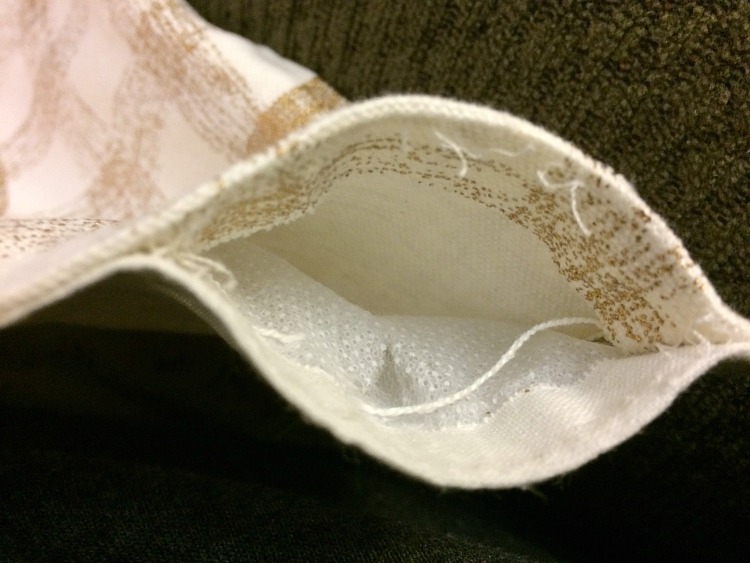 Stuff the pillow with the Poly Fil. I often use a disposable take-out wooden chopstick to push the stuffing deep into the pillow.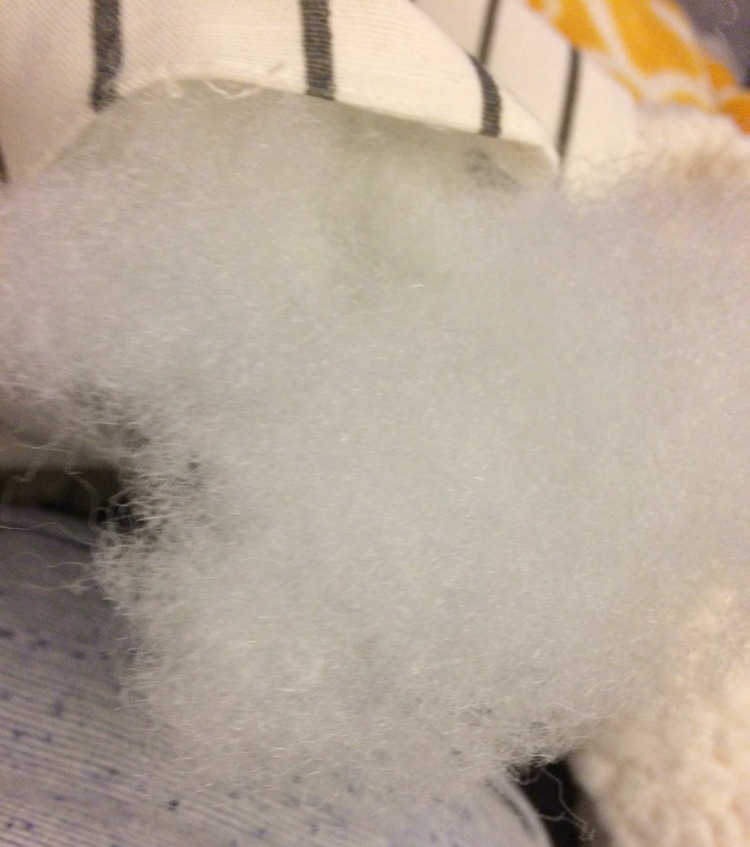 Once the pillow is filled, cut a good length of thread. Use the needle threader to thread the needle. Stitch the small opening in the pillow closed. Make sure to make a knot on your last stitch to keep your stitches in.
These pineapple pillows are a fun addition to a summer patio or to a living room sofa. I love my new pineapple pillows!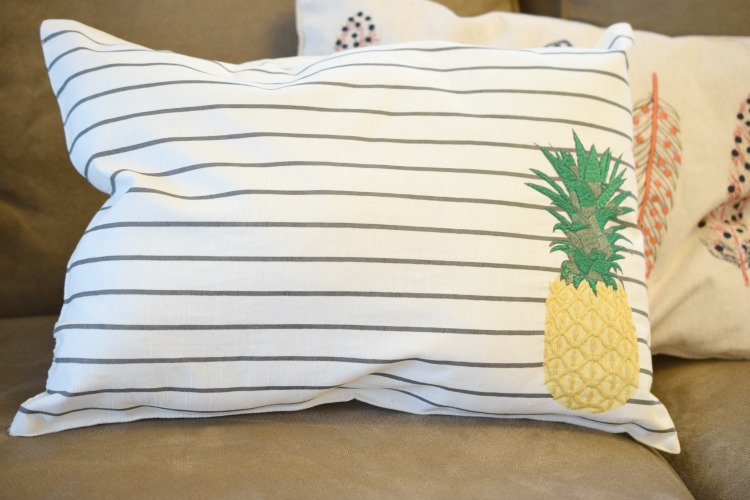 This tutorial was shared at Project Inspire{D}