Monday was my kids' first day back to school after a week with the flu. My husband, kids and I all got a bad case of the flu this month, even though we all got our flu shots! Having the kids home for a whole week got a little tough at the end. Even though my kids were under the weather, they were starting to get bored! Luckily, I had some craft supplies and a box of acrylic craft paints on hand, and my daughters and I spent a fun afternoon together painting birdhouses! The birdhouses and paints are relatively inexpensive and can be found at just about any craft store.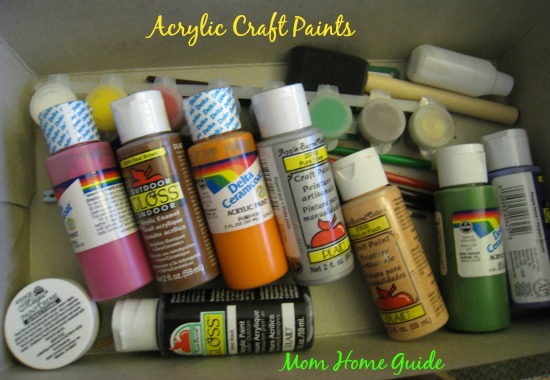 DIY Painted Birdhouses
I had purchased the birdhouses a few months ago. We each picked out our own birdhouse — I picked out a barn-style bird house, my daughter who loves the beach picked out a lighthouse, and my other daughter (who tends to prefer the simpler things in life) chose a sweet mini birdhouse with a heart-shaped opening. I was in such a rush to get my daughters started on their project (they were BORED!), that I forgot to take photos of the birdhouses before they were painted! The impromptu project was great, because we spent at least 2 hours on our birdhouses, and it made an otherwise boring day fun!
I was impressed with my daughters' creativity. I love the pretty colors that my beach-loving daughter used to add fun accents to her beachy lighthouse.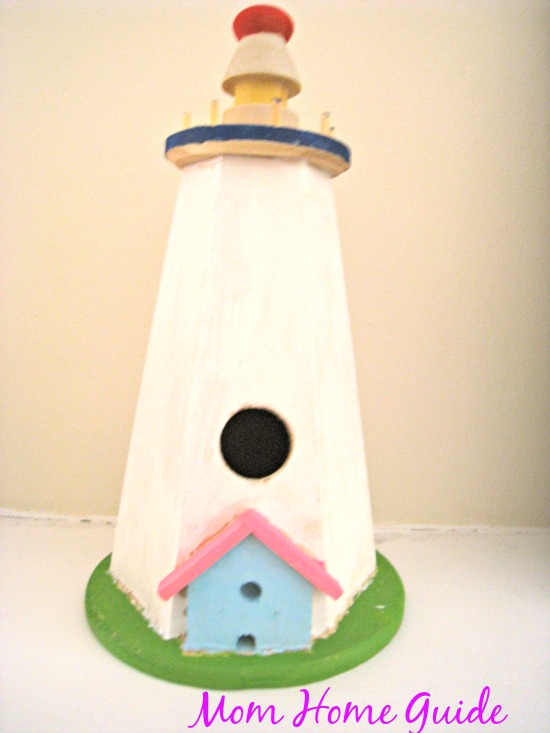 My other daughter, who is a denim 'n blue jeans and sneakers kind of gal, painted her mini birdhouse in a sweet sky blue and a darker blue. Blue is her favorite color!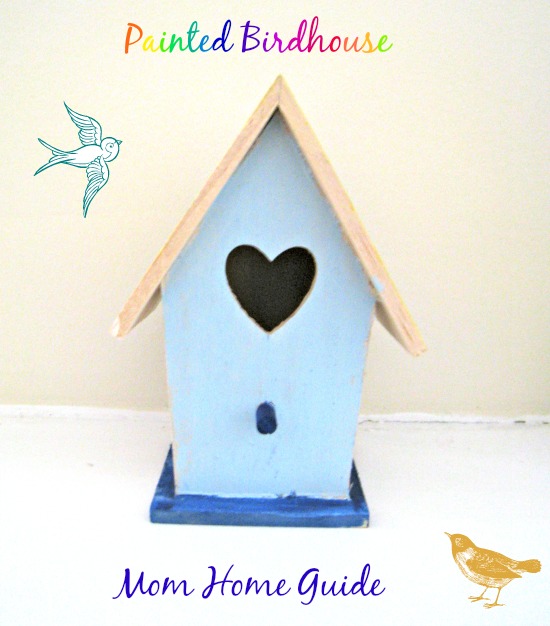 I don't remember why I chose a barn birdhouse, but it might be because I like living out in the country! I live in the suburbs, but if you take a country road just about 20 minutes in about any direction from my house, you are likely to run into farmland. I just love the open rolling pastures and the blue sky.
I didn't feel like painting my barn a traditional red, so I went with a pretty spring green. I just love that color, and I so want spring to be here!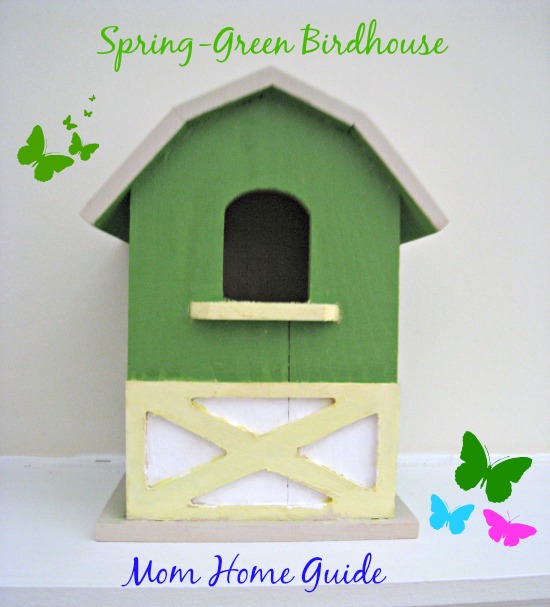 Painted Birdhouse Mantle
I was going to add our new birdhouses to the display of birdhouses that are on top of the cabinets in our kitchen, but since falling and breaking my wrist in January, I've had a fear of falling — I certainly didn't want to get up on a ladder! So instead, I placed our new birdhouses on the mantel in our family room. I like the way they look there, and my kids are happy to see their works of art so proudly displayed! I love our display of birdhouses, since it reminds me of a fun afternoon with my daughters. I will have to do some more crafting with my daughters this spring!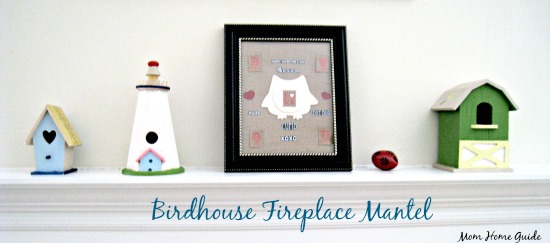 You Might Also Like