This post contains affiliate links and I will be compensated if you make a purchase after clicking on my links.
If your family is like mine, you are eating more at home. For my family, that means that our pantry has become quite full! The shelves in our pantry are overflowing as we stock up on essentials. I could use more space and better organization!
I have been looking for pantry ideas and inspiration. The coat closet converted into a DIY pantry just off my kitchen has become too full. It no longer looks nowhere near as tidy as it does in the below photo!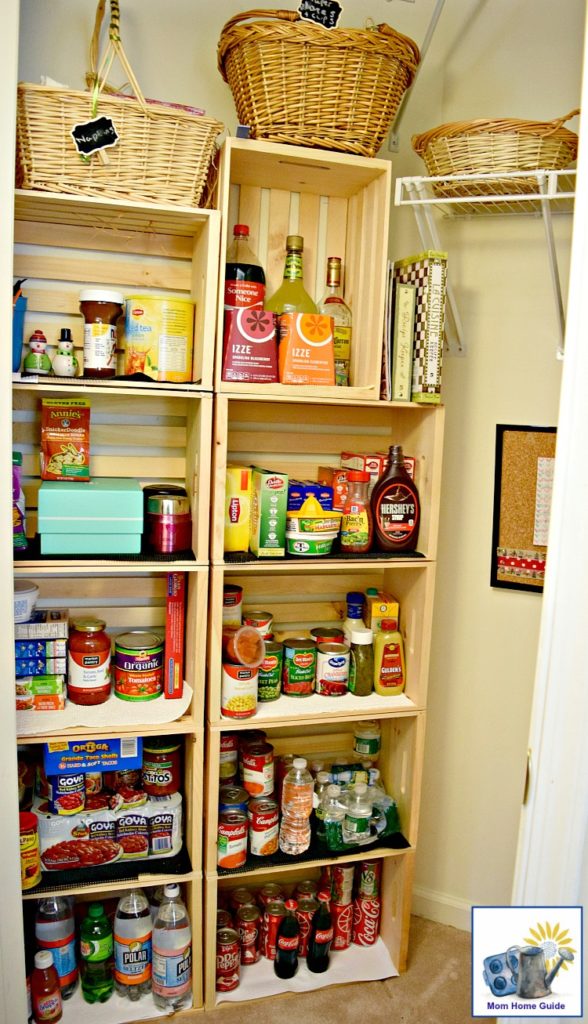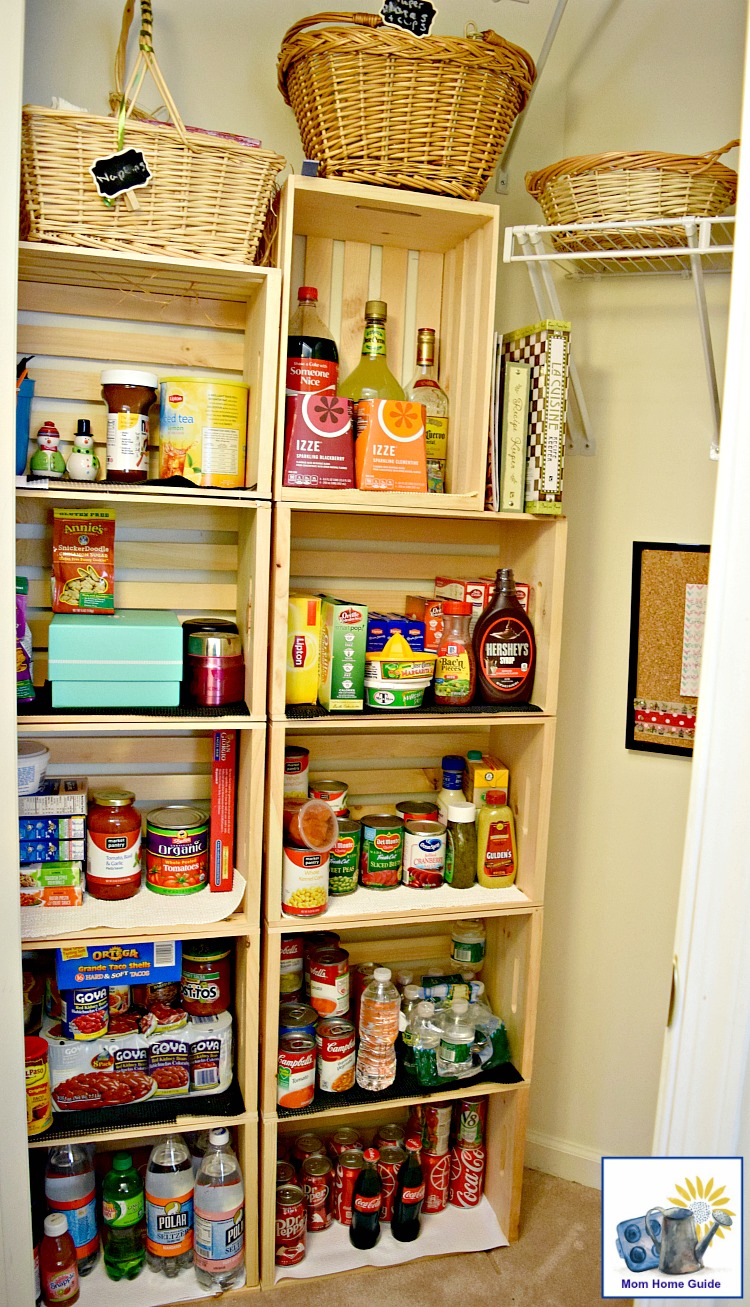 To make this DIY "pantry," I simply screwed some inexpensive wood crates together and placed them in a closet that once held my family's coats.
The closet is not square, and is an odd shape. As a result, the shelving I created doesn't optimally use the space in the closet. I would love to have custom pantry shelving installed so I can get as much storage as possible out of our current pantry!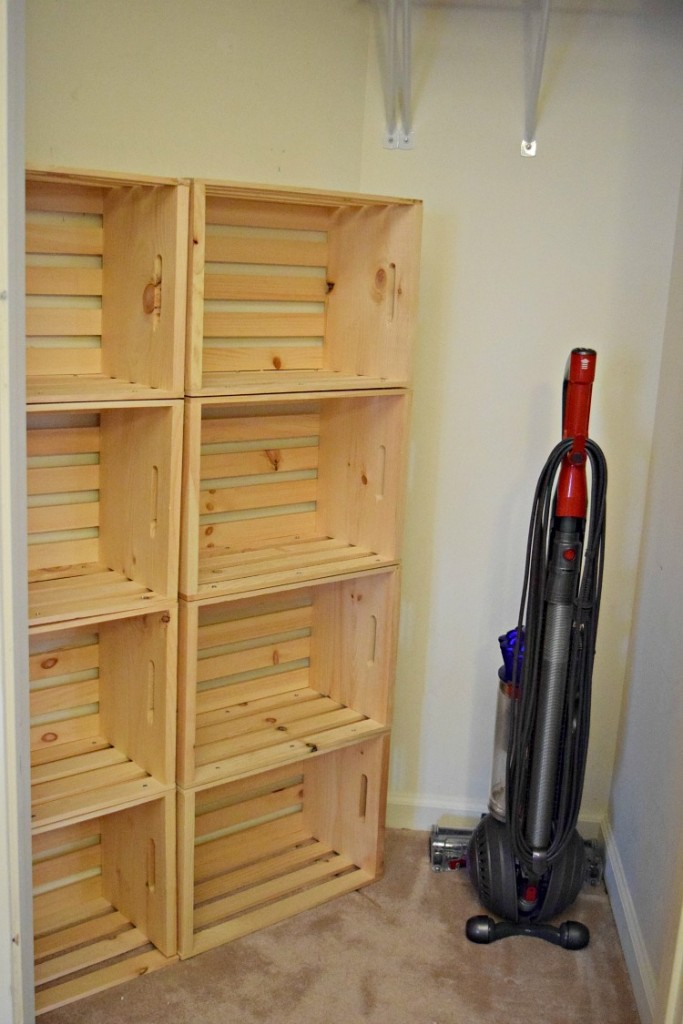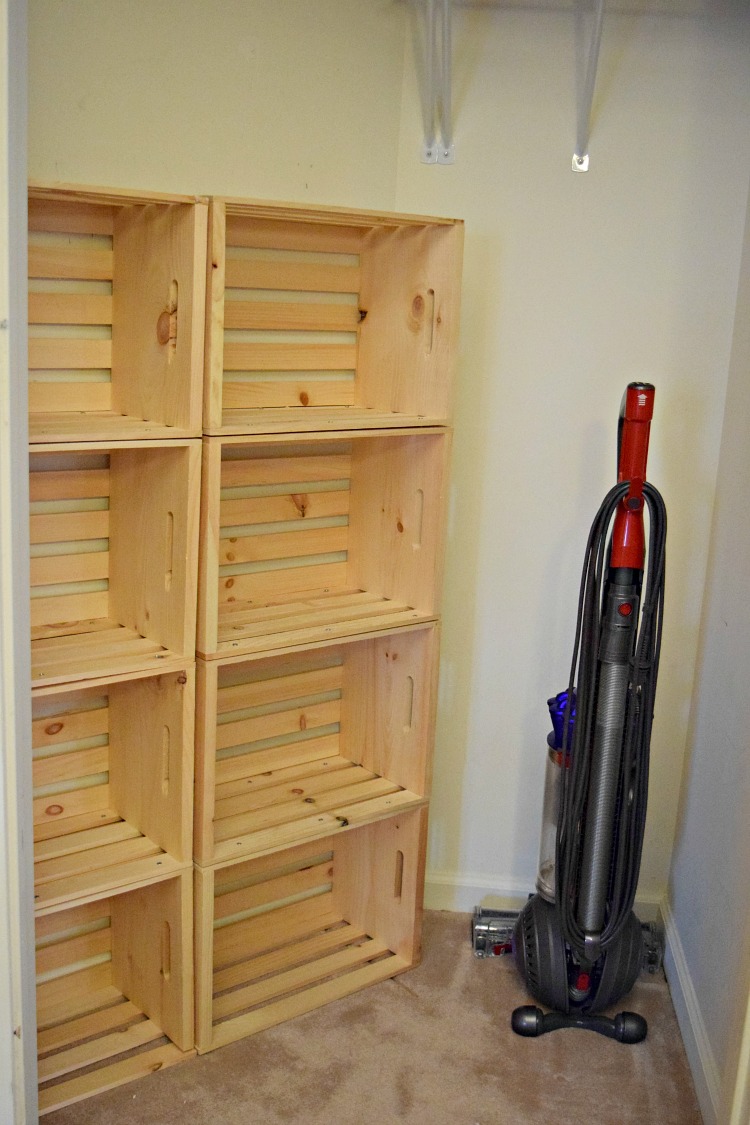 Pantry Inspiration
I've been looking for pantry inspiration. I'd love to upgrade my DIY shelving in my home's pantry area to something really nice that will provide more storage space!
I've discovered that EasyClosets is a great place to go to for any kind of shelving, pantry or closet inspiration! On their website, they have photo galleries and design tools to help you organize your closet space, pantry, laundry room or garage (another space I'd love to organize).
Get pantry design inspiration with EasyClosets
I would really like to convert my DIY pantry to an EasyClosets pantry like this. I also love the barn door. I would love to have this pantry!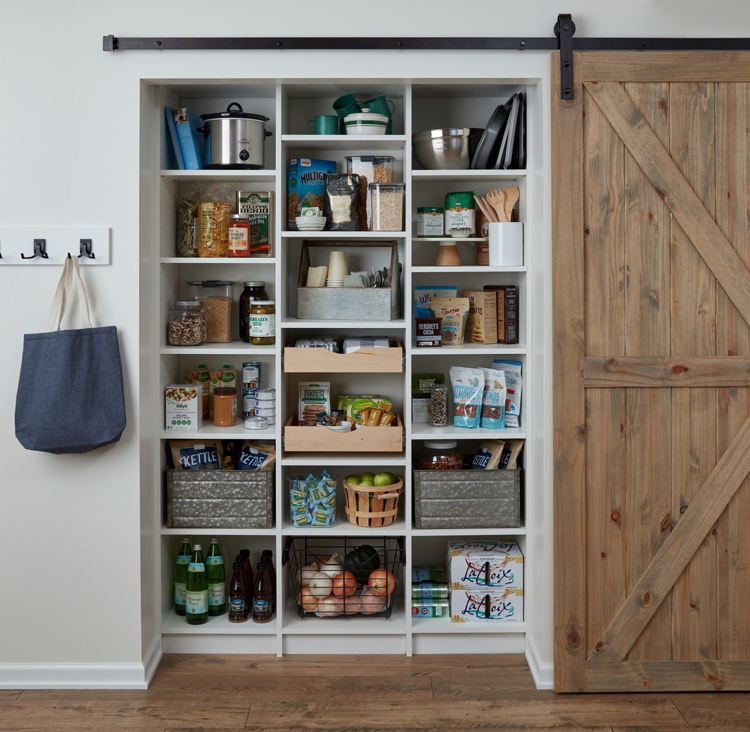 My closet is smaller than the EasyClosets pantry in the below photo, but maybe something like the shelving below might work for my current closet pantry.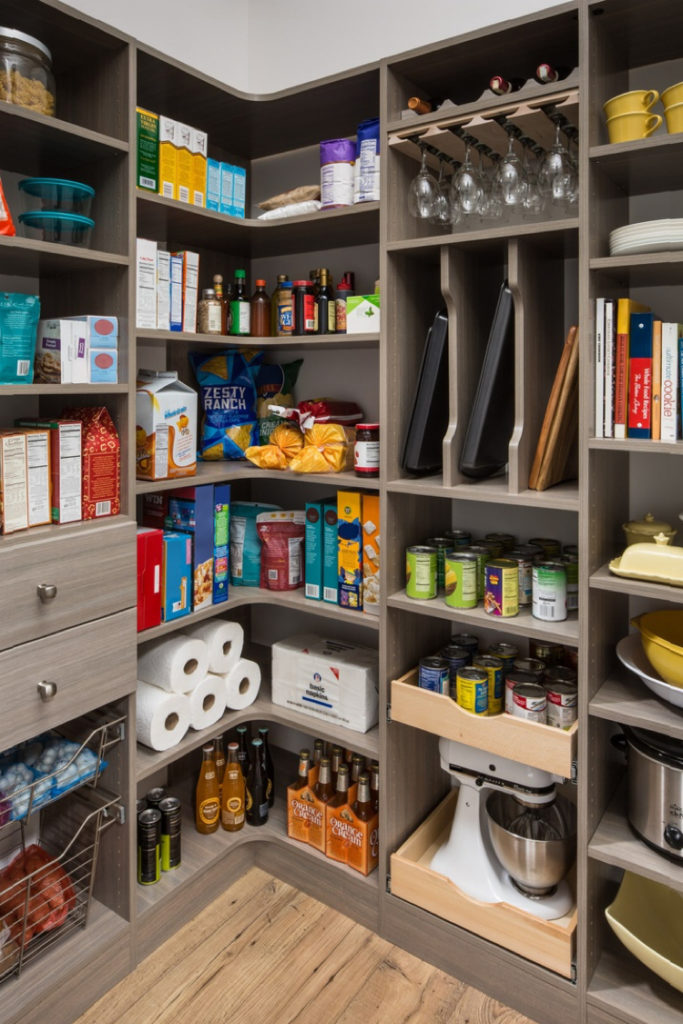 I really like the pull out shelving for the mixer (that would get my mixer off the counter in my kitchen) and the space for baking sheets and cutting boards in the pantry shown in these photos.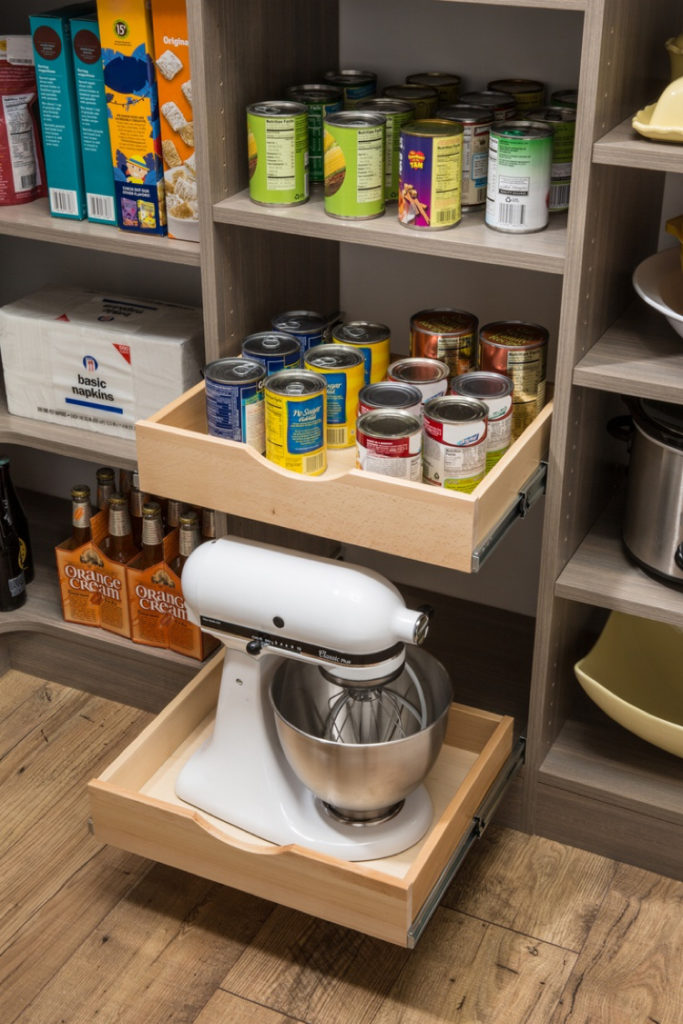 I love how custom drawers and bins can be added to a custom pantry design for items that might be a bit bulky to store on a shelf.

DIY Installation
A big plus is that EasyClosets are designed for DIYers and can easily be installed on one's own. This should be a project I can do myself. EasyCloset's ready-to-build organization systems arrive pre-cut and drilled for quick installation. So this should be a quick project that I can complete while my family is following my state's current #stayhome order.
EasyClosets offers free professional design support on their website. You just need to fill out a form on their website with some details about your space, they type of space it is (e.g., pantry) and its measurements. A professional designer will review your request and design a customized solution for your space. Love that!
EasyClosets' shelving comes in a variety of finishes. To make designing your space easier, you can order a free color sample kit from EasyClosets. You can also get a quick and easy price quote for your space on the EasyClosets website.
Like this project idea? Pin it for later!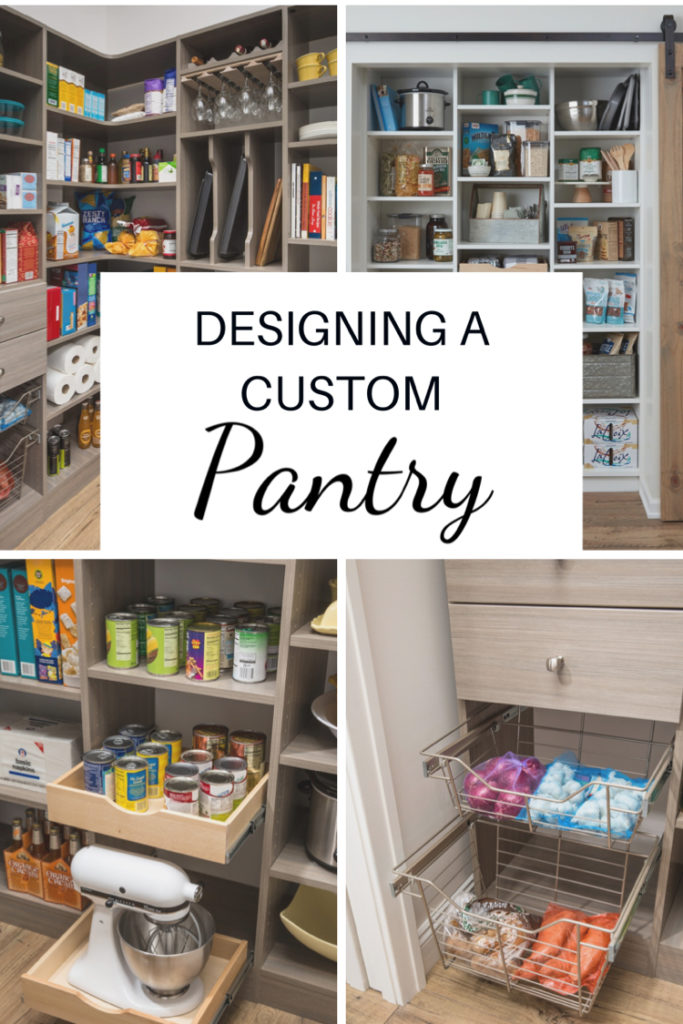 *I am an EasyCloset affiliate. Fellow bloggers: Join the EasyClosets affiliate program today!