.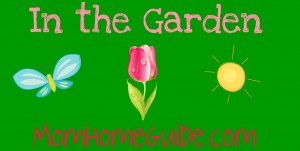 The weather was so beautiful here in Central New Jersey last week that I got inspired to work on my home's front garden bed.
With the hopes of having a weed-free garden bed this summer, I dug up all the weeds in my planting bed — the bed was a mess with weeds everywhere! I then put down some landscaping fabric to prevent new weeds from sprouting, and covered the garden bed with several healthy inches of black mulch. My, those bags of mulch were heavy! (And, as usual, the folks at the garden store didn't offer to help me carry those bad boys. I have to find a more helpful garden shop!)
Needing a rest, I first admired how good the day lilies that I planted last spring now look in my garden bed. I really love day lillies! This is a photo I snapped just after mulching the bed.
I also planted new Stella de Oro day lillies — I love how that type of day lilly blooms all summer. (Unlike the other lillies I have, which only blooms for a week or so.)
Finally, I added some marigolds around the edge of my garden bed — thanks to a neighbor who had purchased more marigolds than she needed. Thanks, Gwen!
I really love how the day lillies look with the marigolds, and am hoping that the new day lillies will gift me with yellow blooms all summer.
What do you have planted in your flower garden? I'd love to hear from you!