I am a HUGE fan of Sarah, who runs the Thrifty Decor Chick mom / home decor blog. I want to ready my outdoor spaces for summer, so I decided to check out her blog, Thrifty Decor Chick. Sarah has an incredible eye for design and is a fantastic DIYer! Plus, her home is beautiful! I just love looking at her Thrifty Decor Chick blog and seeing how she has transformed her home.
Sarah has made a whole bunch of videos for Home Depot, including this one on how to prepare your outdoor spaces, deck or patio for entertaining this summer. Her tips are so great that I decided to share them on Mom Home Guide — she is really an inspiration!
She's got me thinking that I need to spiff up my home's outdoor spaces for the summer. I have two old plastic Adirondack chairs that are really showing their age. They are green, my favorite color, but I was thinking that I could add some pop to them by spray painting them a more vibrant color, perhaps a bright, spring green. These are my chairs: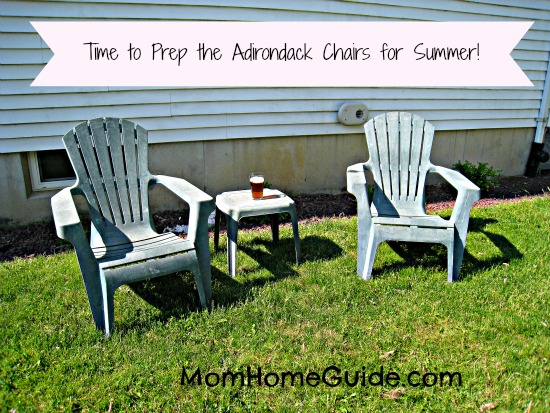 What do you think? If you have any color suggestions, let me know!
Backyard Patio
Luckily, my home's backyard patio is in pretty good shape. I love the colors and the visual interest that my DIY backyard flower tower adds to the space.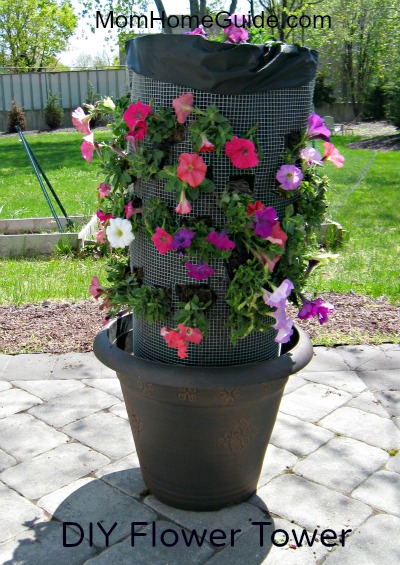 I adore the beautiful Smith & Hawkin wrought-iron patio set that my husband and I got on clearance when the garden shop went out of business. The set is exactly what I was looking for and thought was out of my budget!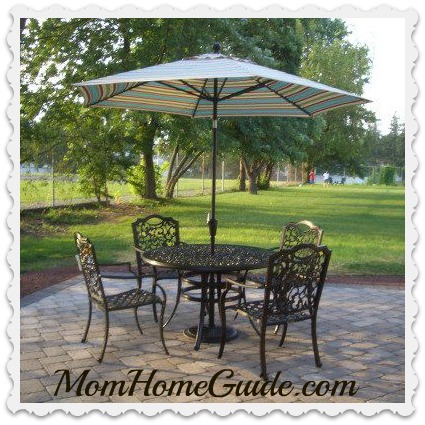 You Might Also Like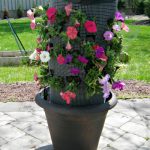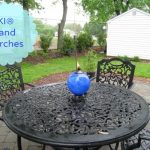 TIKI Brand Torches for Patio Lighting (post and video)