This post contains Amazon affiliate links. If you click on an Amazon link and make a purchase, I receive a small commission that helps to run this blog. Thanks!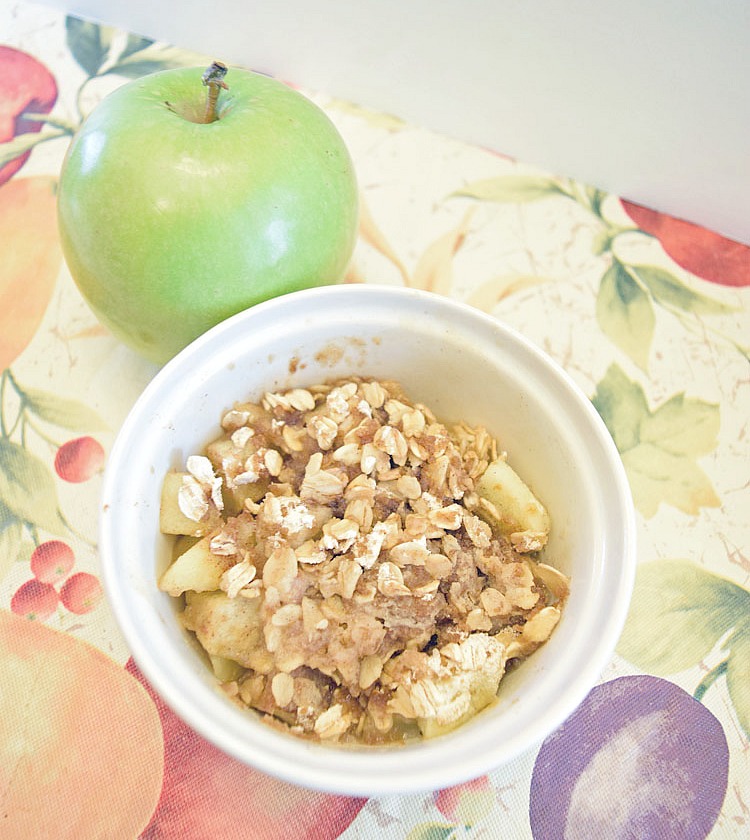 Welcome to this month's Taste Creations Linkup blog hop, where we will be sharing our apple recipes! The Taste Creations blog hop happens on the 1st Monday of Every Month at 7 a.m. PST / 10 a.m. EST.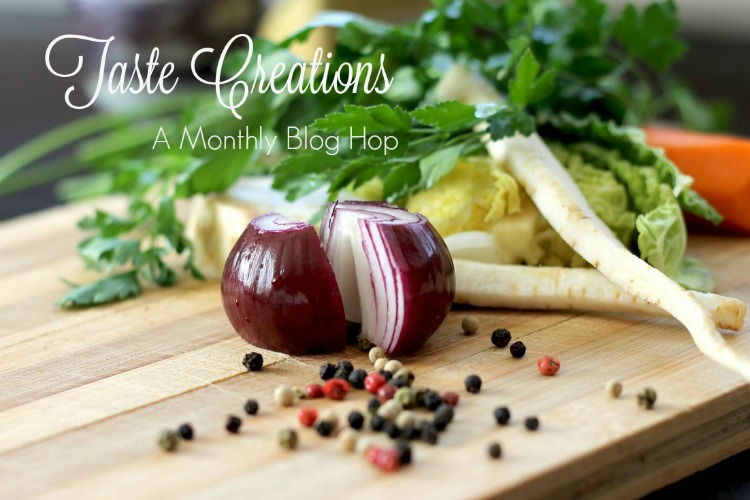 I'll be sharing my simple and quick apple crisp recipe today — be sure to click the links at the end of this post to see my blogging friend's apple recipes!
This month's blog hop snuck up on me this month — I'm so wrapped up in getting my kids ready for back to school, that I almost forgot about our apple recipe blog hop! So I picked out a recipe that can be thrown together in minutes, but tastes great! Even better, I've discovered a dish that my kids think would delicious on school mornings! Thanks to Amber at Dessert Now Dinner Later (who's recipe I am sharing), I found a super easy recipe that my family loves!
Easy Microwave Apple Crisp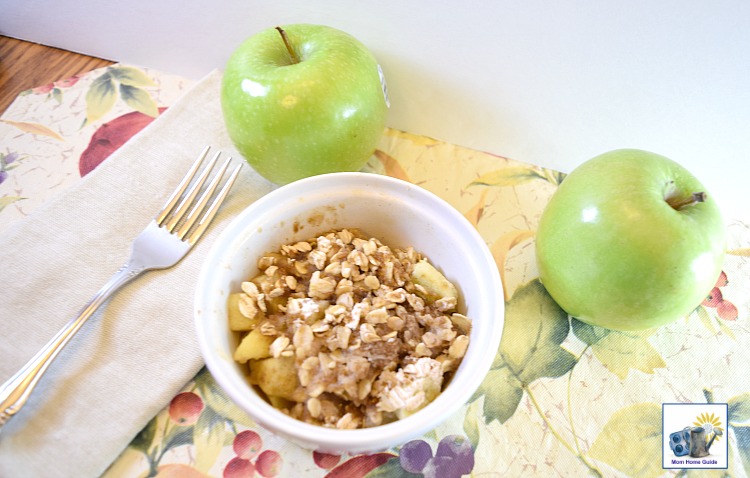 1 large granny smith apple
2 Tbsp brown sugar, divided
2 Tbsp quick oats, divided
1½ Tbsp flour, divided
1 tsp cinnamon, divided
1 tsp lemon juice
1 Tbsp butter
Instructions
Peel and cut the apples into small cubes. Toss the apple slices with 1 Tbsp brown sugar, ½ Tbsp quick oats, ½ Tbsp flour, ½ tsp cinnamon & 1 tsp lemon juice. Place your mixed ingredients in a microwaveable dish — I used Porcelain Ramekins that I purchased a few months ago. I was so happy to finally be using them!
Use a fork to mix the remaining ingredients with butter for the crumb topping. (1 Tbsp brown sugar, 1½ Tbsp quick oats, 1 Tbsp flour, 1/2 tsp cinnamon, with 1 Tbsp of butter.) Sprinkle the topping over the apples.
Microwave the apple mixture for 60 to 90 seconds until the apples are soft.
Optional add ins: This dish can be customized by tossing in extra add-ins before microwaving, like: raisins (regular or golden), dried cranberries and nuts.
Dessert toppings: This dish also tastes great topped with whipped cream or vanilla bean ice cream.
Be sure to check out my friends' delicious apple recipes!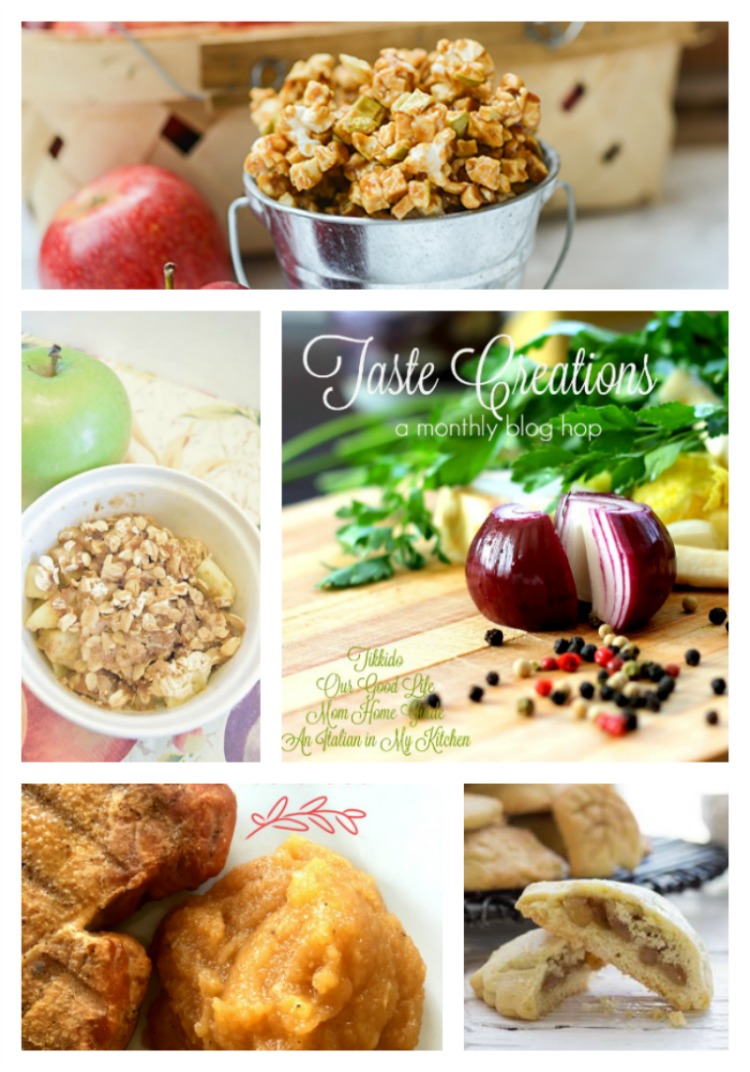 Sweet and Savory Applesauce from Our Good Life
Apple Pie Cookies from An Italian in My Kitchen
Caramel Apple Popcorn from Tikkido
This recipe post was shared at Moonlight & Mason Jars Link Party