This post is sponsored by BabbleBoxx.com. All opinions expressed are my own.
If you live in New Jersey, you know that school kids get a lot of days off in the fall. It seems that almost every week they have a day or two off. The first of these fall holidays fell last week, when my daughters had both Thursday and Friday off. Their school holidays coincided with a bad cold that ran through my house, so my husband was home, too. I was lucky that I had a few ingredients on hand that made putting meals together easy those days.
A Quick & Easy Pancake Breakfast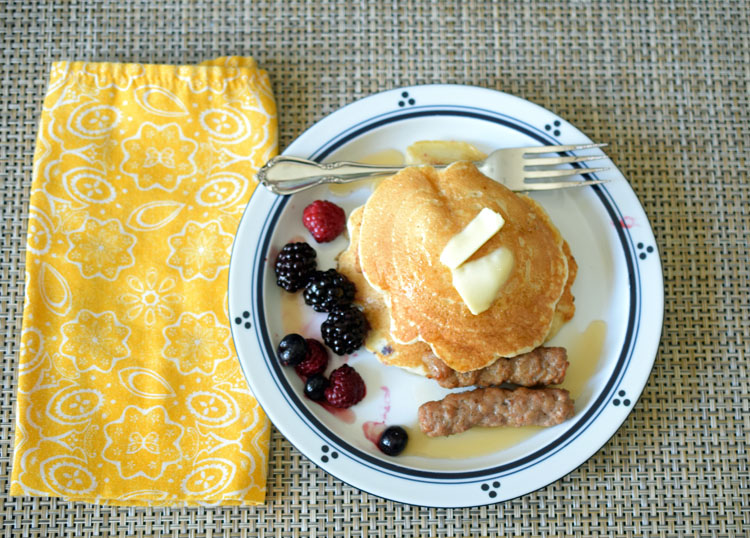 I started the day by making my family buttermilk pancakes with Krusteaz pancake mix. I was able to create a great breakfast for my family in minutes by adding water to the mix and cooking the pancakes in a hot pan on my stove. I usually have frozen fruit and breakfast sausages in my freezer, so I served these delicious pancakes with berries and sausage. We topped our pancakes with butter and real maple syrup. This meal was a welcome way to begin our day, especially when we were feeling under the weather. Yum!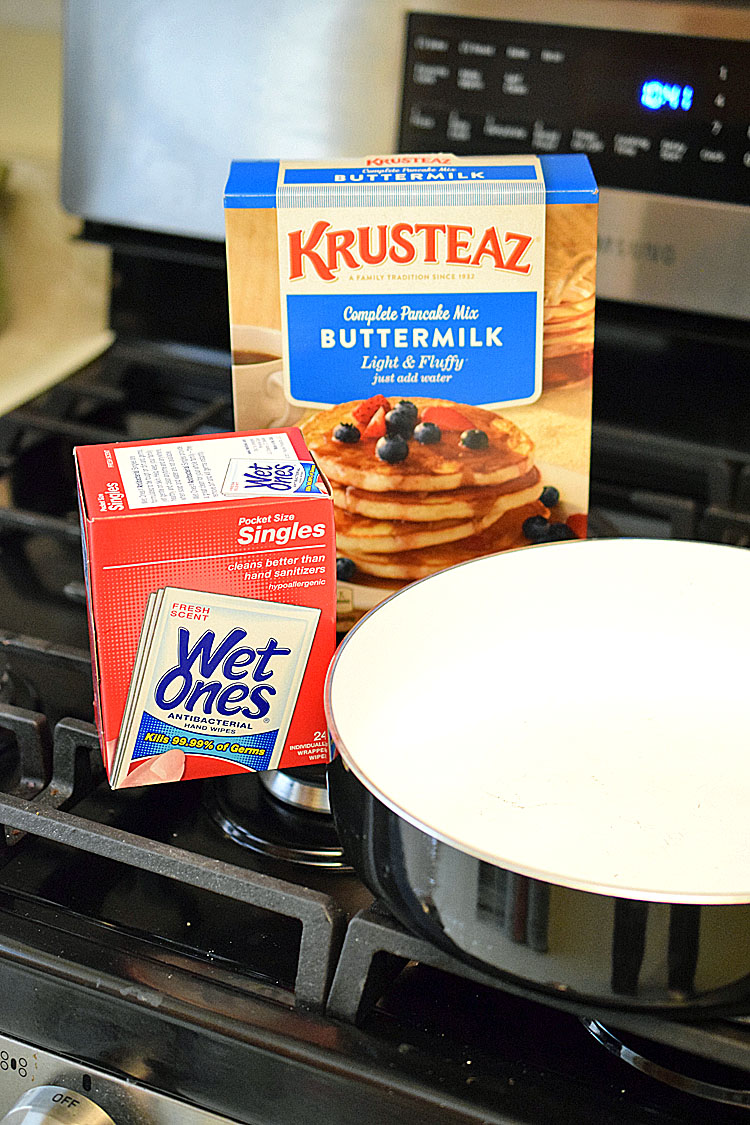 I kept my new box of Wet Ones® Antibacterial Hand Wipes on hand while cooking. I am very vigilant about keeping my hands clean when cooking for my family — especially when when there's a virus in our house. With the Wet Ones, I cleaned my hands easily of any stray pancake batter, while killing 99.99% of germs. I didn't have to go back and forth between the stove and sink while cooking. The hypoallergenic and antibacterial hand wipes are a good choice for my sensitive skin, which can react to harsh soaps. For more information about Wet Ones Antibacterial Hand Wipes, visit WetOnes.com.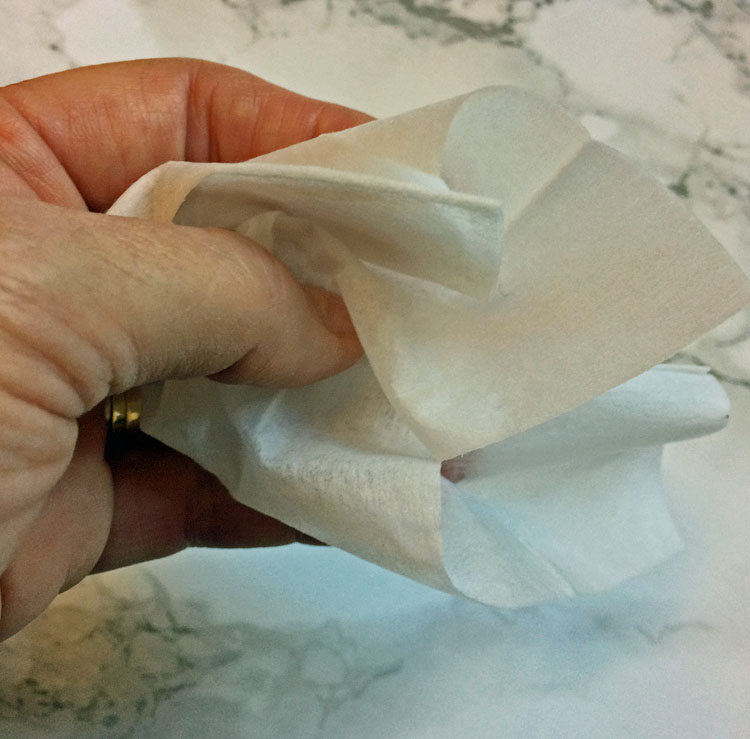 A Light Salad
I like to make salads for my family for lunch or dinner. Having salads is a good way to up our veggie intake during the week. So later that day, we all had a salad.
Salads are a healthy solution when we are pressed for time or want a quick meal. I like to add toppings like cucumber, shredded cheese, and dried fruit like raisins and dried cranberries to our salads. Rice also tastes great in a salad. Uncle Ben's Ready Rice cooks up in just over a minute in the microwave. The flavor I tried in our salad, Spanish Style, includes delicious tomatoes, peppers, herbs and spices.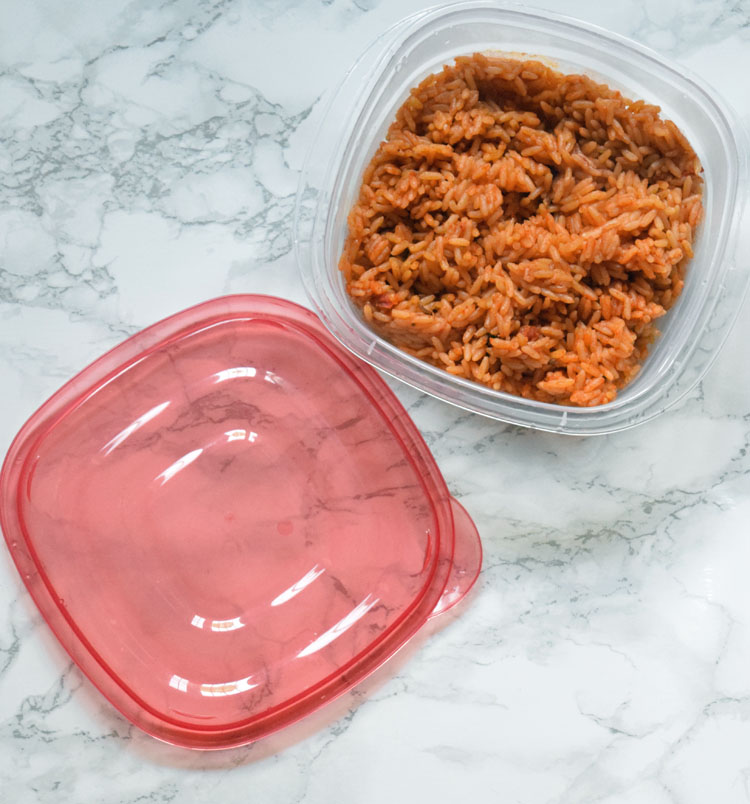 I stored our leftover rice in Rubbermaid TakeAlongs®containers. The containers are big enough for a fair amount of leftovers, but don't take up too much space in my fridge.
The Simply Beyond® Spray-on Herbs & Organic Fruit Vinegar sprays combine herb essential
oil and organic herbs with just a little Non-GMO organic canola oil. The sprays have no chemicals or preservatives. I found the garlic and pomegranate sprays add a lot of flavor to salad. They are also a delicious way to add flavor when cooking foods like chicken and sauteed veggies.
Visit Simplybeyondfoods.com to see Simply Beyond's full range of products. Use code babblebox10 to receive 10% off on all orders through 11/30/2017.
Chocolate Cake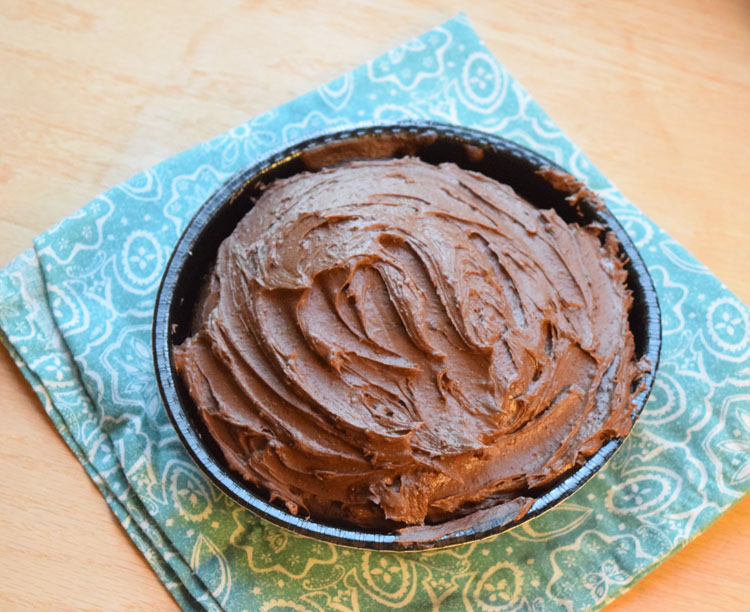 During my kids' school holiday, one of my daughters and I had fun making the Duncan Hines Perfect Size Chocolate Lover's Cake together. We both love chocolate! All we had to do was add an egg, a little bit of butter and some water to the mix, and in a few minutes, we had chocolate cake that was just big enough for our family. We mixed some butter and water with the enclosed frosting mix and easily frosted the cake.
With my family and I feeling under the weather, it was good that we were all able to enjoy some good food together without leaving the house.