This shop has been compensated by Collective Bias, Inc. and its advertiser. All opinions are mine alone. #ShopRiteFamilyMeals #RootedInFrontera #WholesomePantry #CollectiveBias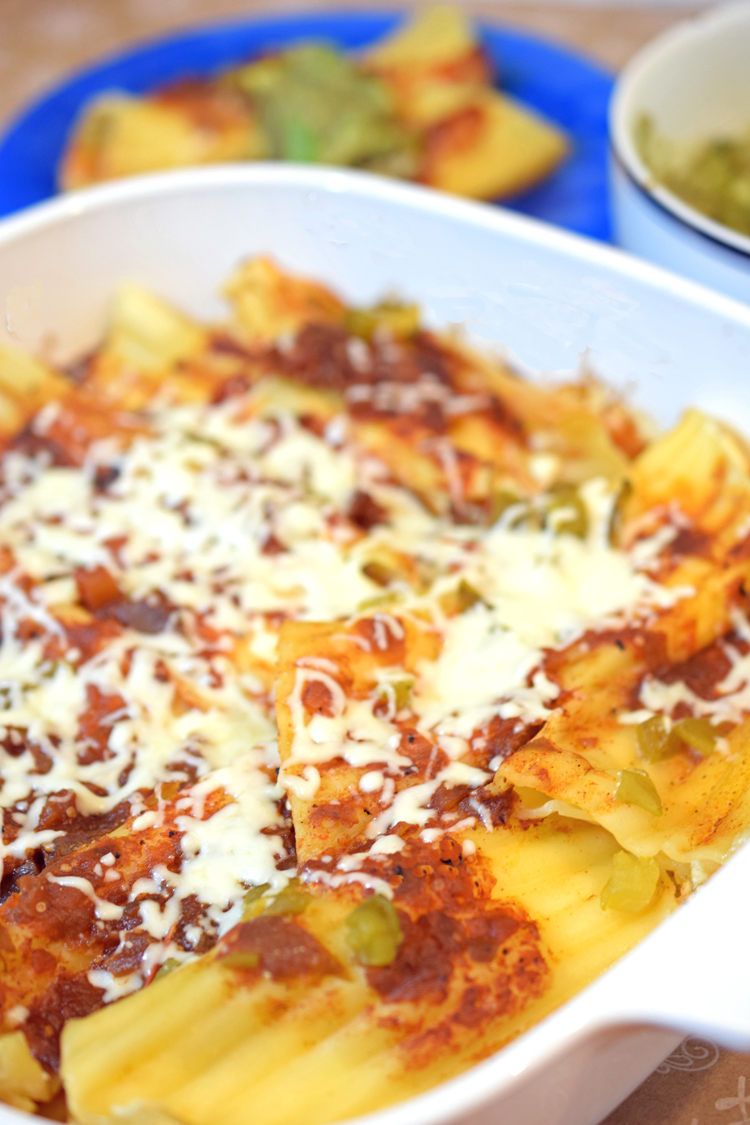 My twin daughters are in their high school's marching band. They get home late from band practices, football games and band competitions. When they come home, they are hungry! I'm always on the lookout for quick and healthy dinner ideas. My great grandparents were originally from Great Britain and Europe, and my husband's parents were from Korea, so we like to eat a broad range of foods at home. We adore fusion cuisine — dishes that combine the best of various cultures. I love Italian and Mexican foods, so I've come up with a delicious "Mexican Manicotti" recipe that uses some of my favorite flavors from those cuisines.
I've been striving to make better-for-you foods for my family, so I headed to my local ShopRite for the ingredients for my Mexican manicotti recipe. ShopRite's Wholesome Pantry items are free from artificial flavors, colors and hard to pronounce preservatives. At ShopRite, I picked up eggs from vegetarian-fed hens, Frontera Chipotle Salsa and Guacamole Mix, and Wholesome Pantry shredded and ricotta cheeses. I chose Frontera products because they feature quality ingredients and authentic flavor. I also got some pepper jack cheese, avocados and manicotti shells. Because my family likes a little spice in our food, I also got some diced green chilis.
I found the cheeses in the dairy aisle, the peas in the frozen vegetables section, and the Frontera products in my store's "international" aisle.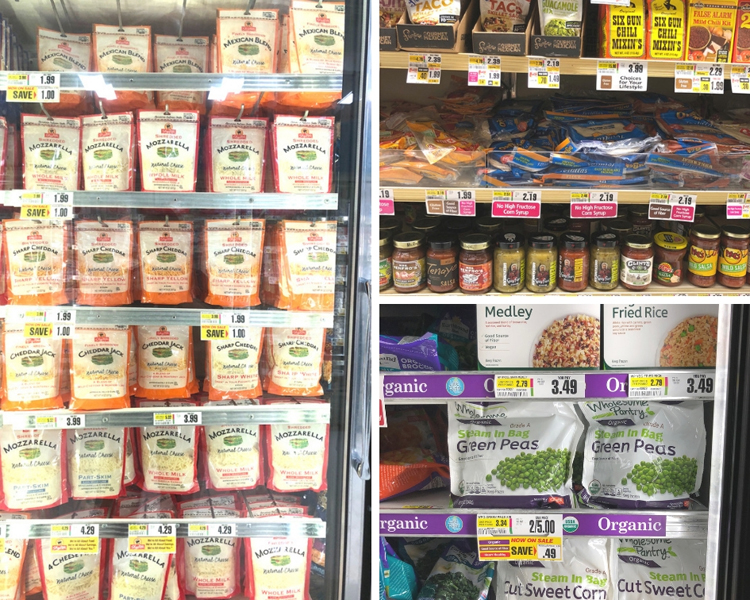 Ingredients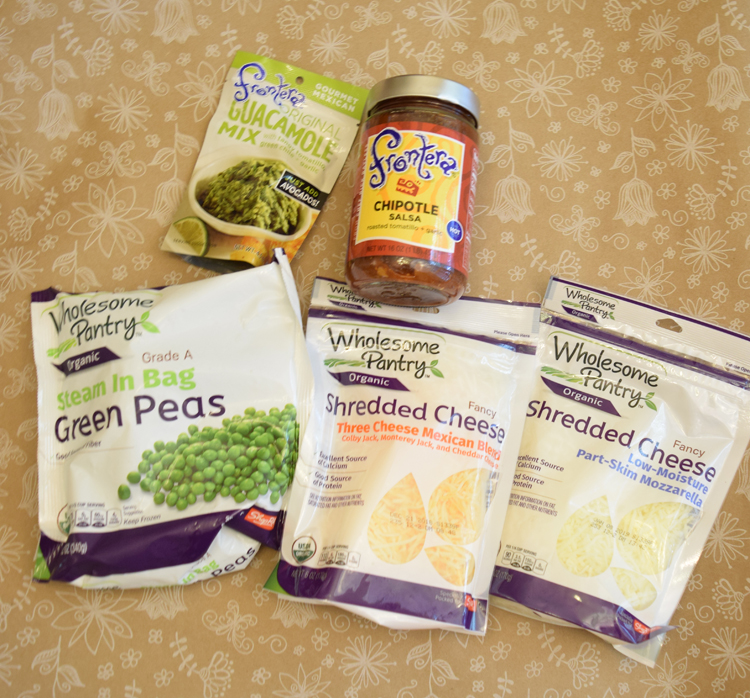 4 cups Frontera Chipotle Salsa
2 eggs, beaten
4 cups ricotta cheese
1 cup Wholesome Pantry Organic Fancy Shredded Cheese Low Moisture Part Skim Mozzarella Cheese (plus some extra mozzarella cheese for topping the manicotti, if desired)
1/2 cup Wholesome Pantry Organic Fancy Shredded Cheese Three-Cheese Mexican Blend
1/2 Cup shredded pepper jack cheese
14 cooked manicotti shells
1 package Frontera Original Guacamole Mix
2 fresh avocados
1 4 ounce can diced green chilis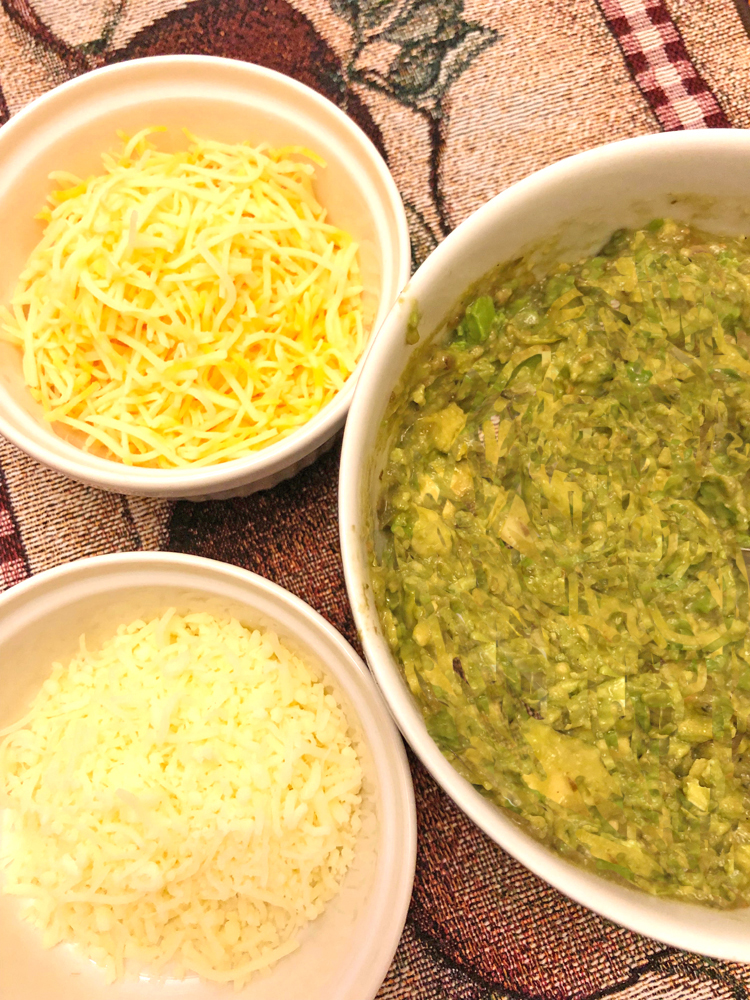 Directions
Heat oven to 350°F.
Make the guacamole — peel two avocados and remove the pit. Mash the avocados. Add 1 package of Frontera Guacamole Mix and stir. Set aside.
Spread 1 cup salsa on the bottom of a large baking dish coated with a little olive oil.
Mix eggs and cheeses until blended. Use a spoon to fill the manicotti shells.
Place the shells in the prepared baking dish. Top the filled shells with 3 cups salsa and diced green chilis. If you like, top the manicotti with about ? cup additional shredded mozzarella cheese.
Bake the manicotti 35 minutes or until heated through.
Cook Once, Enjoy Twice
When serving, the manicotti can be topped with the freshly made guacamole. I served the baked manicotti with a side dish of Organic Pantry Steam in Bag Green Peas. When I made the manicotti, I doubled the recipe so I would have leftovers the next night — I always look for ways to make my life simpler! The following night, I served the leftover Mexican manicotti with some Italian sausage!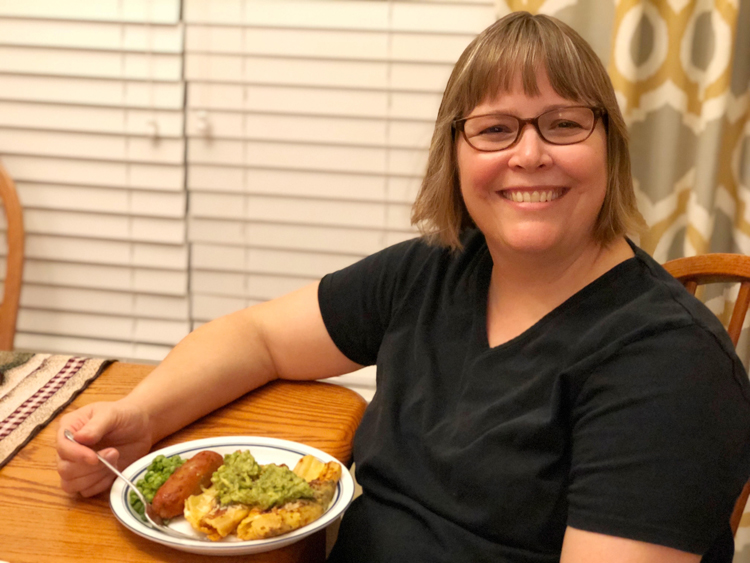 Looking for better-for-you recipe ideas that your family will love? Visit ShopRite.com/WellEveryday for healthier eating tips and recipe inspiration. Also, at participating ShopRite store locations, you can visit an in-store registered dietitian for FREE. The dietician can offer product and recipe recommendations and might even be able to shop the store with you. (Not available at all stores.)
Visit here to see more Wholesome Pantry & Frontera Family Dinner Inspirations from ShopRite.