This post was sponsored by Keter®, which provided me with a garden planter and The Easy Go Cart in exchange for my honest review. This post contains Amazon affiliate links for your shopping convenience. I may receive a small commission that helps fund this blog if you click on an Amazon link. Thanks!
Welcome to the May Pinterest Challenge Blog Hop, hosted by My Pinterventures. The purpose of this Pinterest Challenge is to motivate all the participants of this hop (and you too) to not just pin, but to make it happen! This month, I chose to create a raised garden for my home's patio. I've long been pinning images of raised patio planters, like this raised patio garden from A Piece of Rainbow, on Pinterest.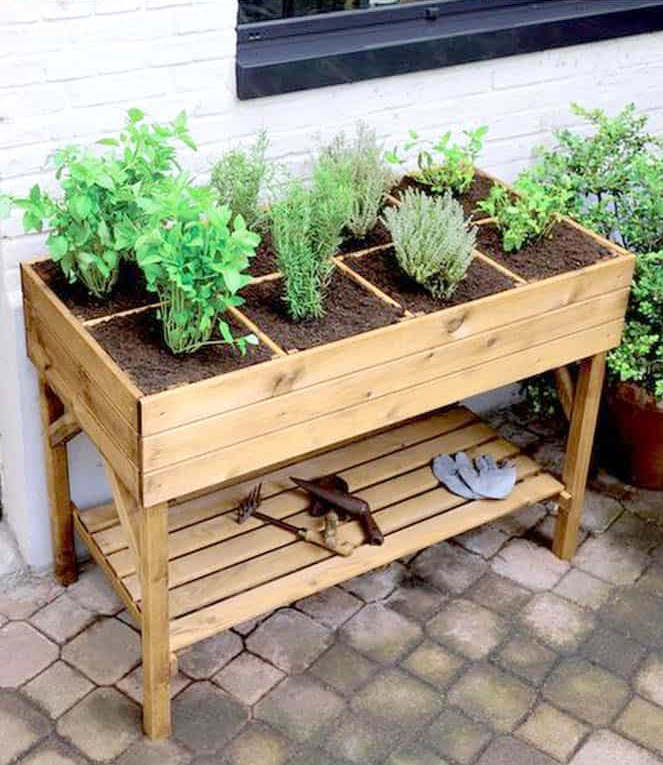 I've always wanted to grow veggies in my backyard, but didn't have much luck gardening in my backyard — critters were always stealing my veggies! I've long thought that a raised patio gardening bed could be the answer to my gardening woes.
I finally have a raised patio gardening bed — today I am sharing with you my new Urban Bloomer
from Keter. My Urban Bloomer
has made veggie gardening so much easier!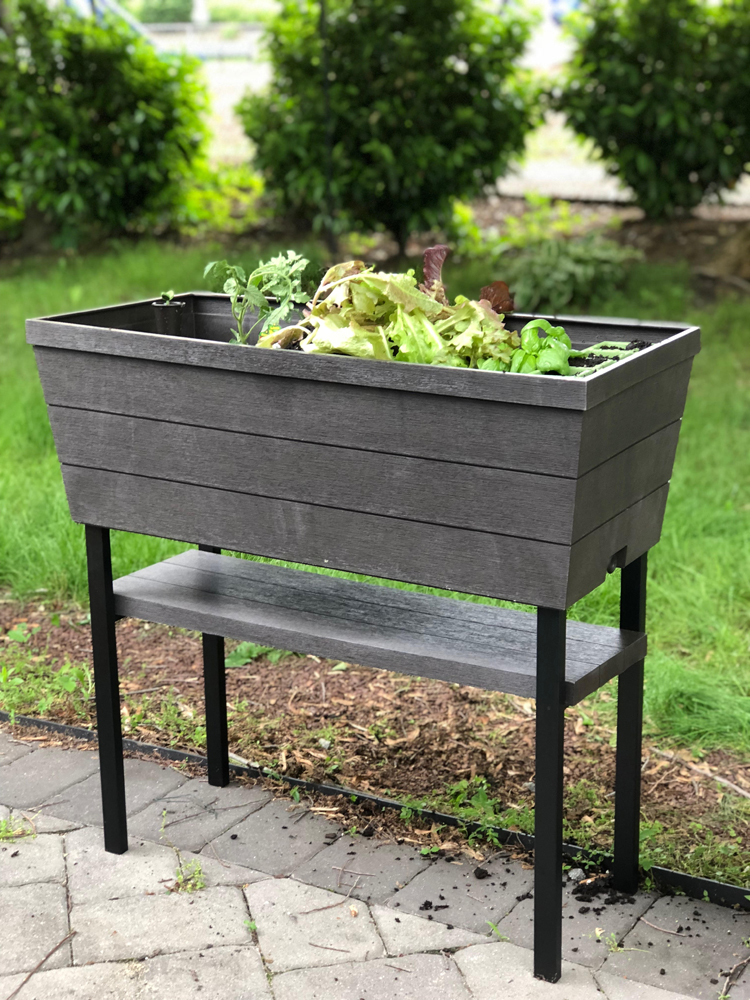 The Urban Bloomer is about waist high, so I've been able to keep my newly planted veggies safe from rabbits in my raised garden. I also don't have to strain my back or spend time on my knees to work the raised garden.
My Keter 22.4 gallon resin plastic planter has a wood-look exterior and a water reservoir with a water gauge, so it's relatively easy to keep my plants adequately watered. My raised garden also has a drainage tap to drain excess water from the planter. (When the cute leaf gauge is in the red, it's time to drain the planter. When it's green, it's time to water.)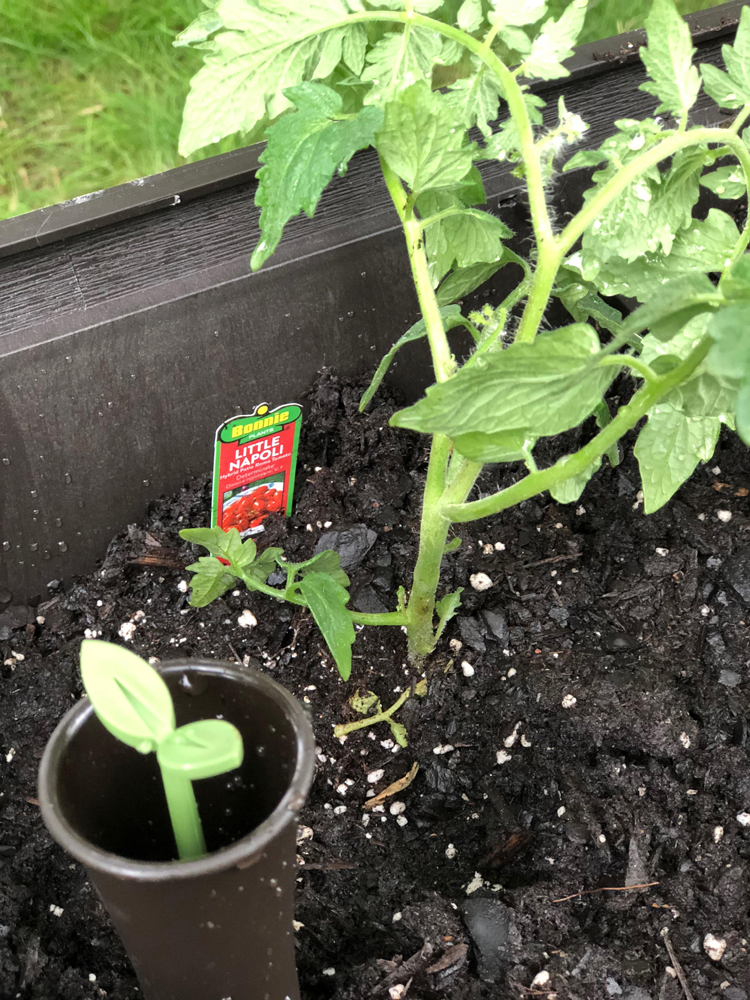 Keter actually recommends that water be drained from the planter from time to time to keep the roots of the plants in the planter healthy.
The planter also comes with a handy seed sprouting tray — I planted my tray two weeks ago with carrot seeds, and the seeds are already sprouting!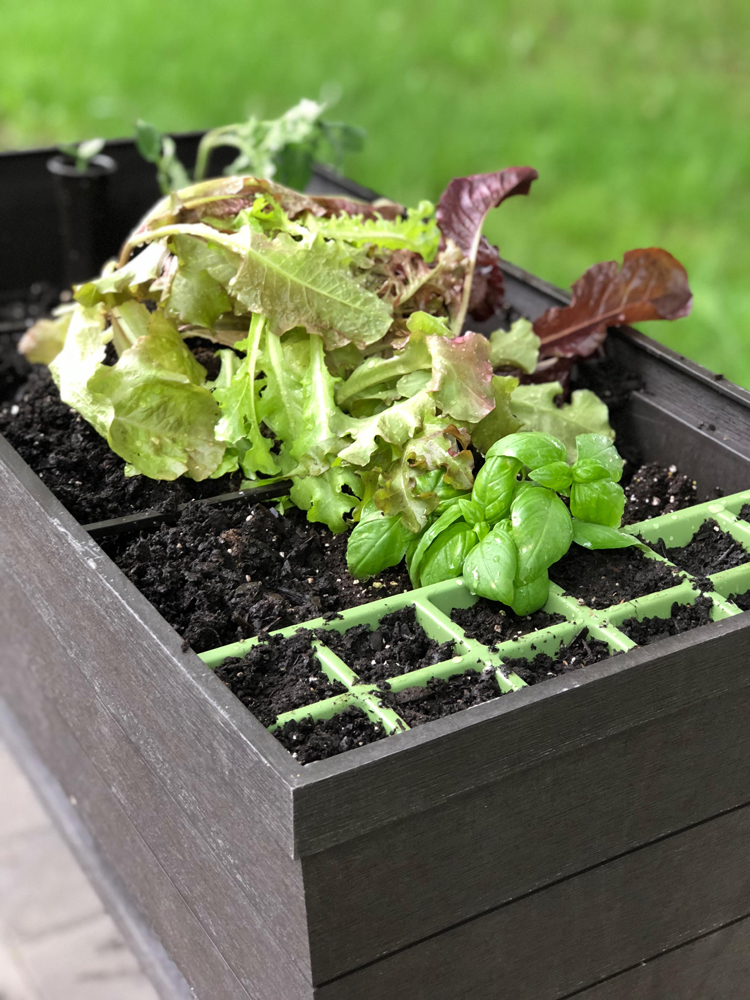 The bottom shelf of this handy raised patio planter can be used for storage.
Urban Bloomer Details:
Dimensions: 32.3 in. L x 14.7 in. W x 30.7 in. H

22.4 gallon soil capacity

Durable resin plastic wood-look exterior
Waist height to make gardening easier
Water reservoir and water gauge
Seed Sprouting Tray
Manual Drainage Tap
My Raised Patio Garden
My new raised patio garden by Keter has plenty of room for vegetables and herbs, or if you prefer, flowers! In my raised garden, I've planted tomatoes, basil and lettuce. I planted carrot seeds in the seed sprouting tray.
I was able to assemble my Urban Bloomer Gardening bed in minutes with no tools. To get the raised garden up and running, I filled it with gardening soil, planted some seeds in the seed sprouting tray and planted my lettuce, tomato, rosemary and basil plants in the planter. Luckily, it didn't take much to get my new raised patio bed assembled, because I was also on puppy duty that day! My little pup keeps me busy!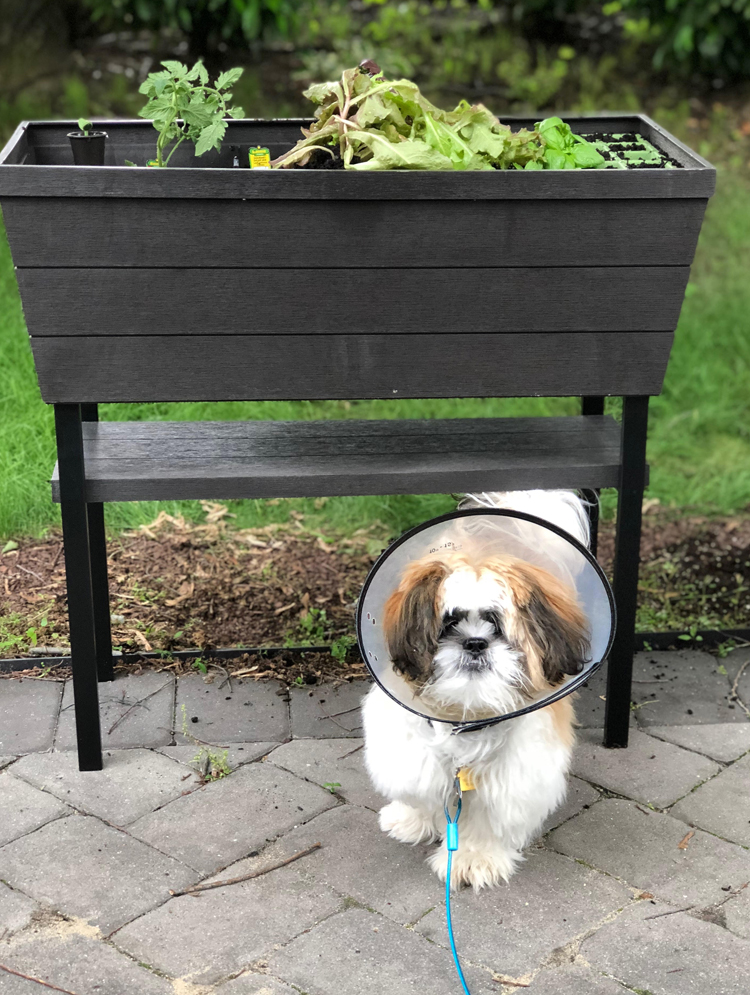 I used my wheeled Easy Go Cart by Keter to carry all the gardening dirt I needed. I've found that the cart is perfect for toting a large bag of potting soil or garden soil and a a few hand tools for my gardening projects.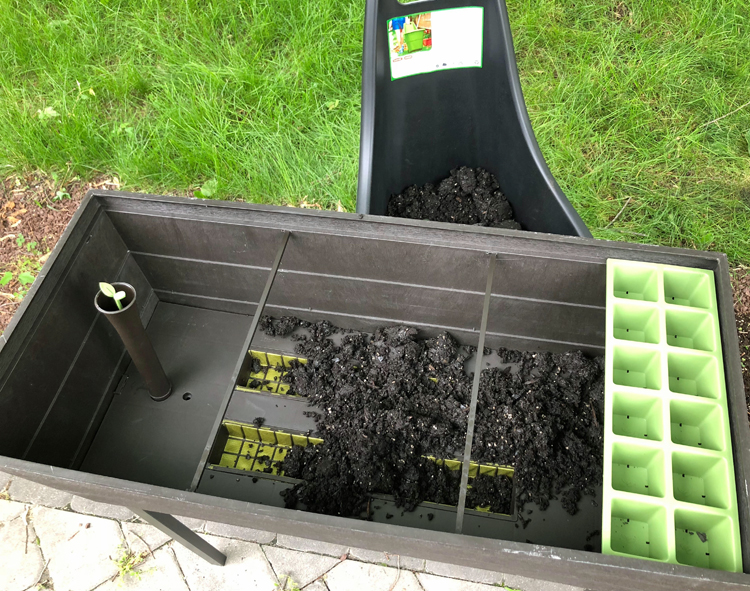 It's been about two weeks since I've planted my garden, and everything is growing well. I've already have harvested lettuce and basil from my new Keter garden!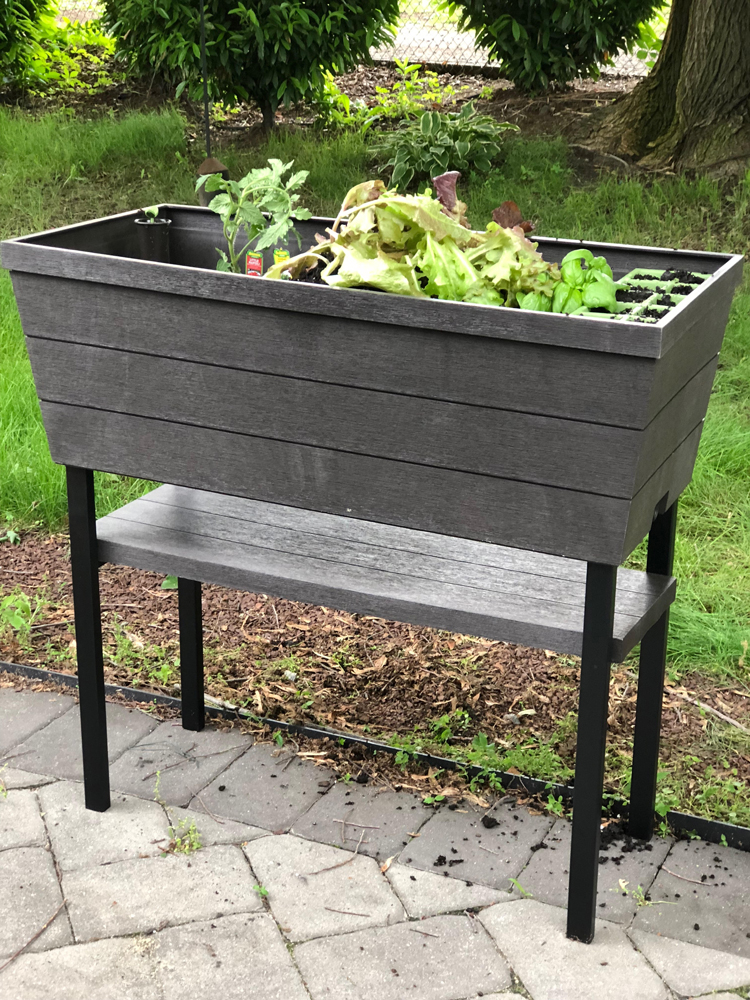 Now that I have my raised patio garden up and running, I'd like to tackle some of the other projects I have planned for my patio! Top on my list is getting a patio heater so I can continue to enjoy my patio, even when summer has gone.
Check out my video below to get a better look at my new raised patio planter! I am so happy to actually have a working raised garden this year.
To join next month's #pinterestchallenge, click here to sign-up: July Pinterest Challenge.
---
Now let's see what other things Pinterest inspired! Head over and visit the other hosts to see what they crafted, cooked, built, or tried!
Erlene – My Pinterventures • Lauren – Mom Home Guide
Debbee – Debbee's Buzz • Laurie – My Husband Has Too Many Hobbies
Bri – Halfpint Design • Julie – Sum of their Stories
Lisa – Blogghetti • T'onna – Sew Crafty Crochet
Pili – My Sweet Things • Debra – Shoppe No. 5
Roseann – This Autoimmune Life • Terri – Our Good Life
Chelc – Inside The Fox Den • Leslie – Once Upon a Time & Happily Ever After
Kelley – Simply Inspired Meals • Joanne – Our Unschooling Journey
Jenny – Cookies Coffee and Crafts • Gail – Purple Hues and Me
Rebecca – Hello Central Avenue • Jenna – The Painted Apron
Beverly – Across the Boulevard • Habiba – Craftify My Love
Kristie – Teadoddles • Shirley – Intelligent Domestications
Kelli – The Olympic Nest • Lydia – Lydia's Flexitarian Kitchen
Michelle – Our Crafty Mom • Emily – Domestic Deadline