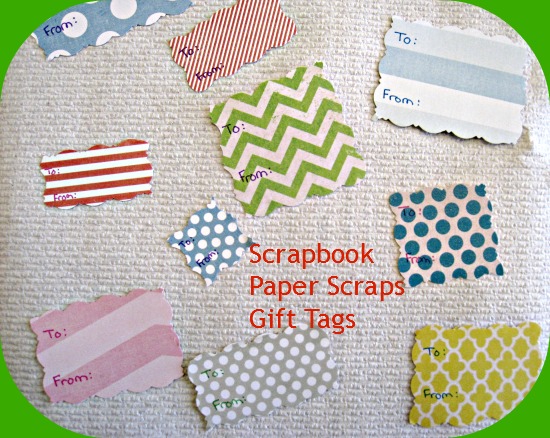 I am a big scrapbooker and have been working feverishly to get this year's scrapbook of family photos completed! Since scrapbook paper is so pretty, I always save my paper scraps in case I can use them for something someday. Well, while watching the finale of The Voice with my daughters last night on TV, I figured out how to use all those scraps — I converted some of them into pretty scrapbook gift tags for all the gifts I have yet to wrap! (LOL)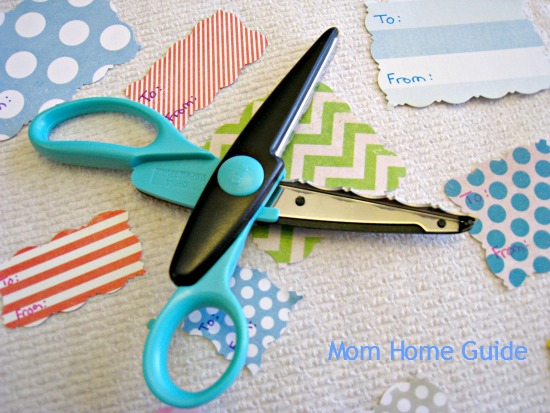 With only three days of school left before the winter holiday, I decided to let my kids bring in their teacher gifts today — but we needed gift tags! So, while watching to see whether Tessanne Chin or Jacquie Lee would win The Voice title (we didn't think Will Champlin would win — mostly because we always vote for our gals), I decided to make some gift tags for their presents. I took out some scalloped scissors (Seagull paper edger by Fiskars
) and got to work. I cut out different sizes of gift tags, according to the size of the scrap I was working with.
When I was done, my daughters had so much fun picking out which scrapbook paper gift tags they would use for their teacher gifts! I also used one for a gift that I wrapped for my friend, Kim. We will be celebrating part of our Christmas holiday together this year, and I am so excited!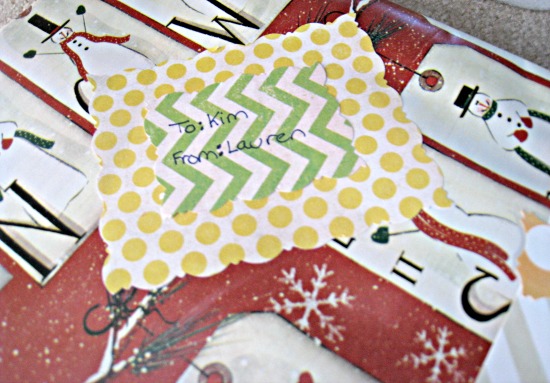 I put Kim's gift under our tree — since my kids are only 10, I wait until very late Christmas Eve to put out their presents. I don't want anyone sneaking a look at their gifts! I also think it's more fun to surprise them Christmas morning with all their presents!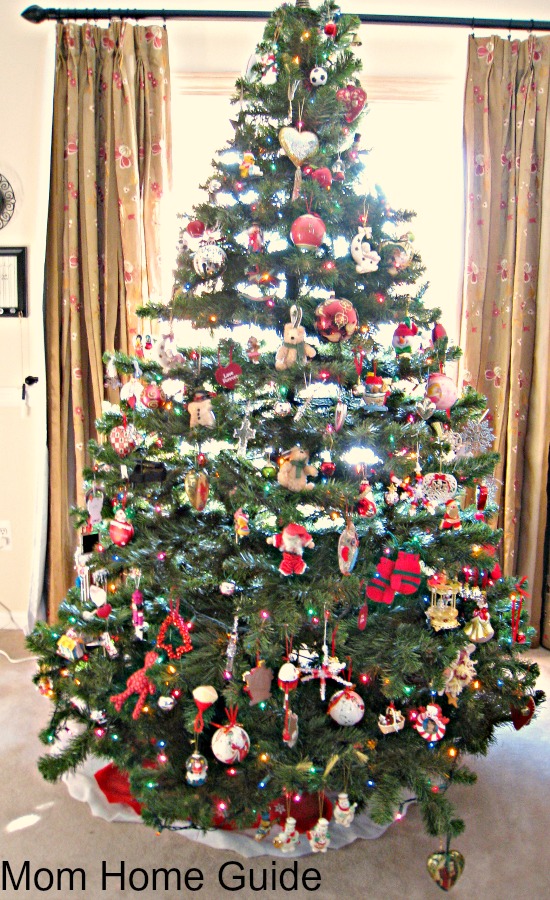 Happy holidays, everyone! If you have any gift-wrapping tips, I'd love to hear from you!