Thanks to Corner Copia for sponsoring this post. Corner Copia provided plants and planters for this post. All opinions expressed in this post are 100% my own.
Welcome to week two of the Curb Appeal Blog Hop! In this five-week blog hop, 11 of my blogging friends and I will be working to improve our homes' curb appeal. (Curb Appeal is the attractiveness of a home from the street.) My friends and I all have really different and fun projects planned, so be sure to follow along! (To see my friends' projects, check my friends' links below, or follow the hashtag, #curbappealbloghop.)
Last week I kicked off my curb appeal project by sharing my design board on Mom Home Guide for an empty garden area to the side of my driveway. The shady garden area is a death zone for plants — everything that was planted there by the builder died, as well as some bulbs, a hosta plant and a hydrangea that I planted. (The only thing that has lived is a plant that my friend, Lela, gave me — but I don't remember the name of the plant.)
This is the design that I came up for that garden area, which at the moment is just a pile of wood chips.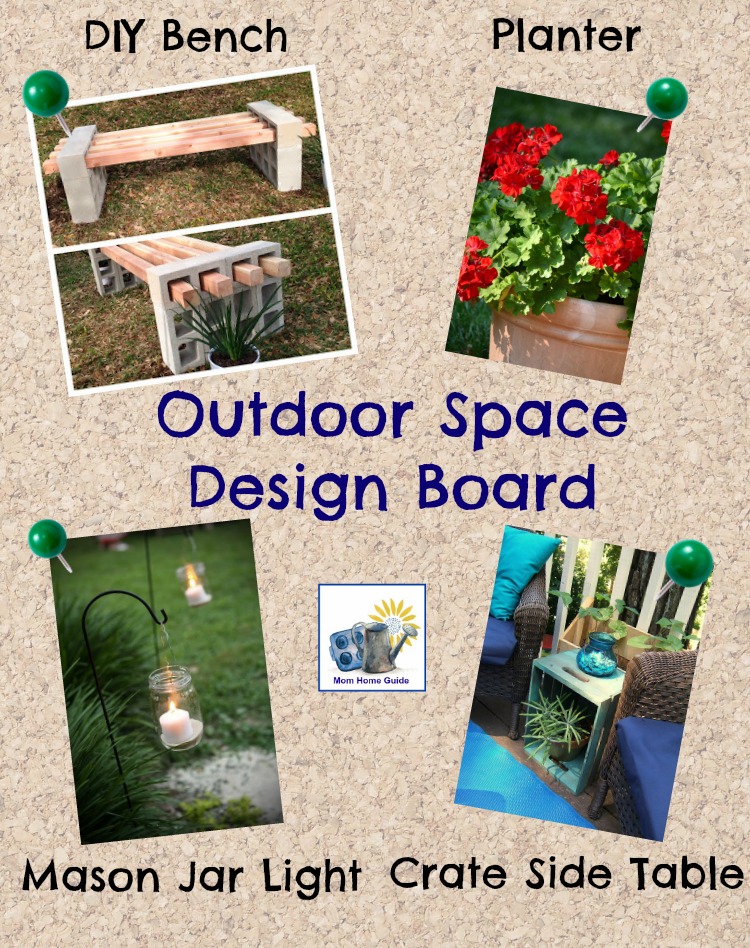 As you can see from the design board, I plan to build a DIY bench from cinder blocks and wood, and add a crate side table, DIY mason jar candle lighting and some pretty planters.
My Local Nursery
I decided to make the planters my first mini project for my curb appeal project. (I love flowers and gardening!) I headed to my local nursery, Corner Copia. The nursery was once across the highway from me, but has moved to a new location much closer to my home.
The nursery is a great place for all of my landscaping and gardening projects. The nursery has everything I need, like mulch, top soil, perennials, herb and vegetable plants and beautiful hanging baskets. I love Corner Copia's new location — I could hear the birds chirping the whole time I was selecting my plants!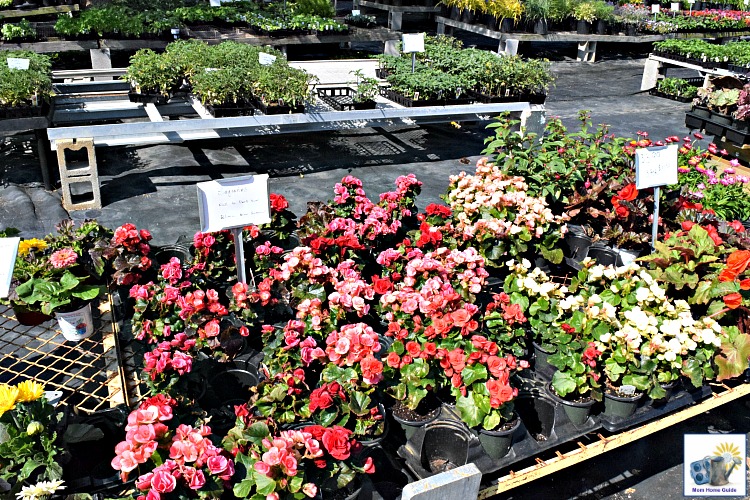 Shady Container Garden
John, the owner of the nursery, helped me to pick out plants that should be hardy enough for my very shady garden spot. For my containers, he helped me to choose red begonias, purple Summer Wave large violets, white impatiens and Dracaena spike grass. The photo below shows some of the plants we picked out.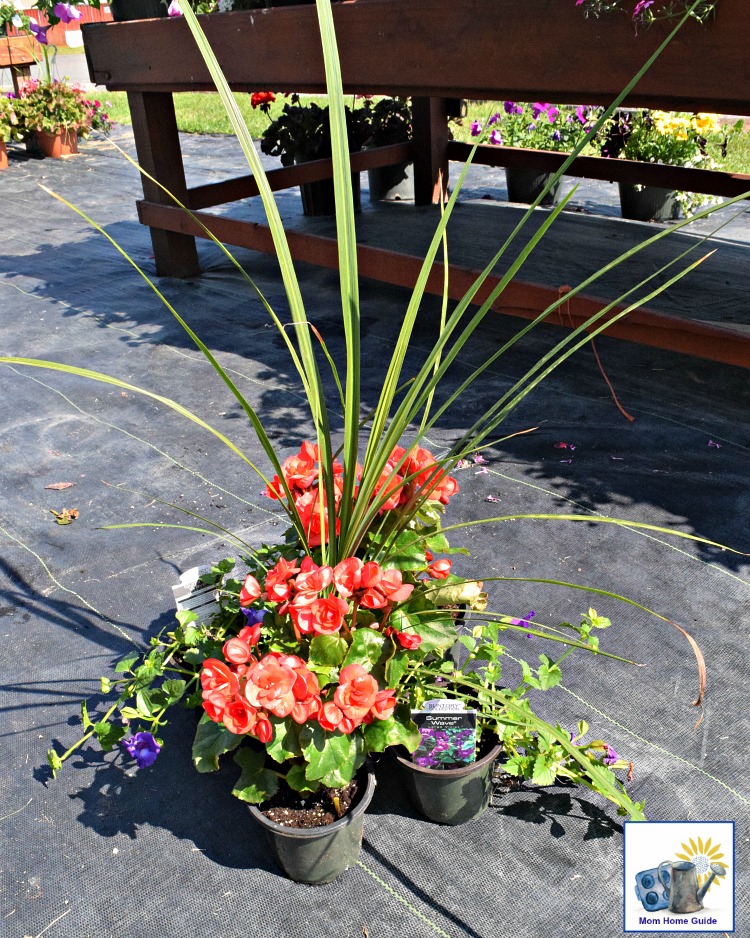 I picked out two lightweight, but beautiful pots for my container gardens. I placed my new container gardens under the shade tree on either side of where my new bench will be.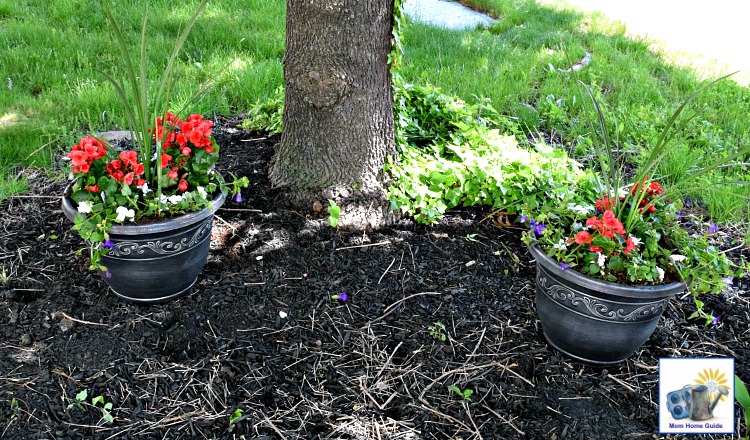 I love how the planters came out!

Stay Tuned to See the Rest of My Project!
These are the projects that I have planned:
— DIY Wood and Cinder Block Bench
— Stenciled Pillows
— Hanging Mason Jar Candles
Please check out my blogging friends' Curb Appeal Blog Hop 2016 posts! Also, check back here on Tuesday to see my progress on my front yard seating area!
Simple Nature Decor Blog | Seeking Lavender Lane | The Deans List | Curly Crafty Mom | My Life From Home | Lehman Lane | Knock it Off Kim | Paint Yourself A Smile | A Designer at Home | Our House Now a Home
To get all the details on my plans for my curb appeal project, check out my Front Yard Curb Appeal post.