This blog post has been compensated by SeaPak® and Black Box Wines. All opinions are mine alone. #40PerfectPairings #CollectiveBias #Ad. The following content is intended for readers who are 21 or older.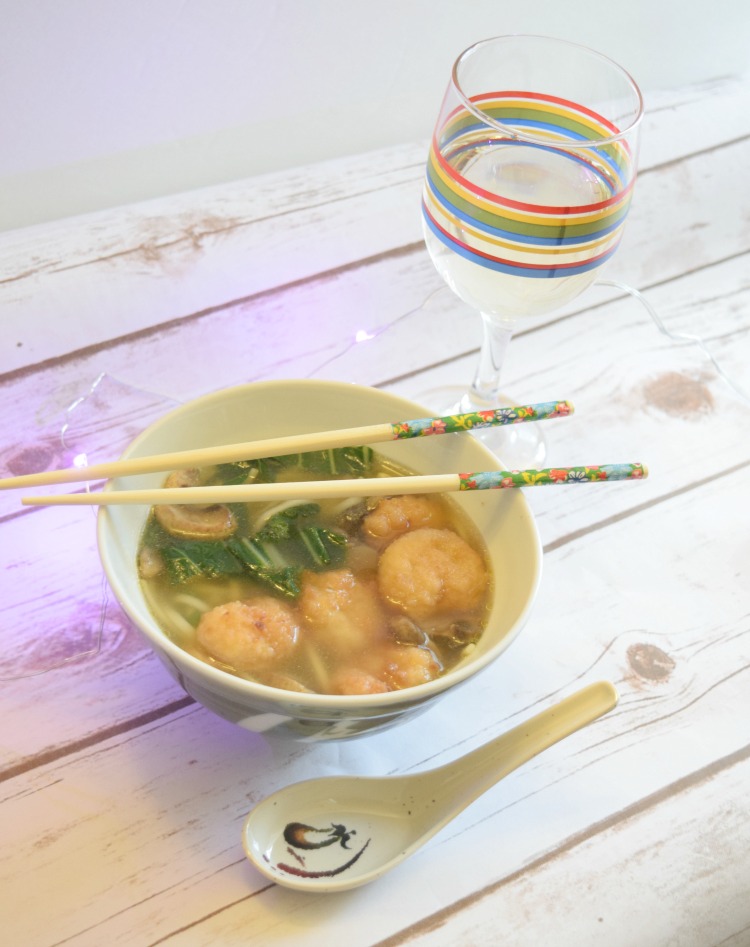 My family and I love eating various cuisines from around the world. One international food that we really enjoy is Japanese food, especially shrimp and vegetable udon soup. The soup combines crispy battered and fried shrimp with vegetables and thick wheat noodles called "udon" in a tasty broth. Udon soup is a delicious and satisfying one-pot meal. Udon is readily available where groceries are sold.
Since my family enjoys udon soup so much, I came up with a simple shrimp udon soup that I can easily make at home in minutes. I made this soup recently for myself and paired the soup with a glass of Black Box Pinot Grigio. It was a great meal!
Shrimp Udon Soup Recipe
(Serves 4)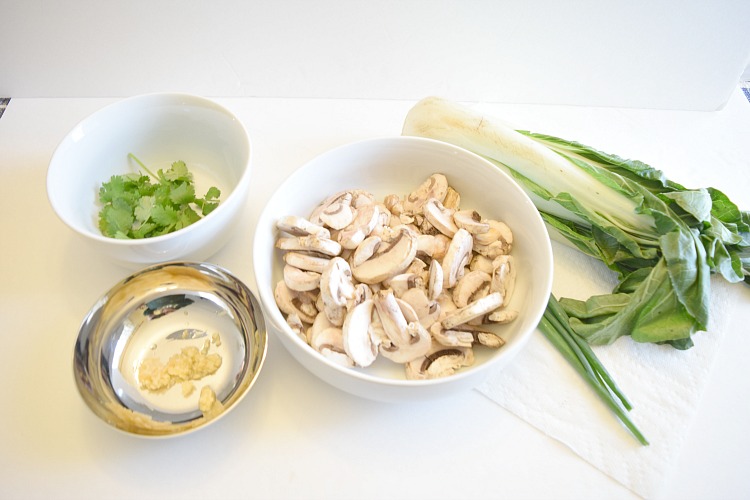 Approximately 40 pieces of SeaPak® Popcorn Shrimp (10 pieces per serving)
6 Cups Chicken or Vegetable Stock (I used Chicken Stock)
1 Medium Sized Head of Bok Choy, sliced
2 teaspoons Minced Garlic
2 Tablespoons Soy Sauce
9.5 ounces Wheat Udon Noodles
4 large Green Onions, chopped
8 ounces sliced White Mushrooms
1 handful of Cilantro
2 tablespoons Olive Oil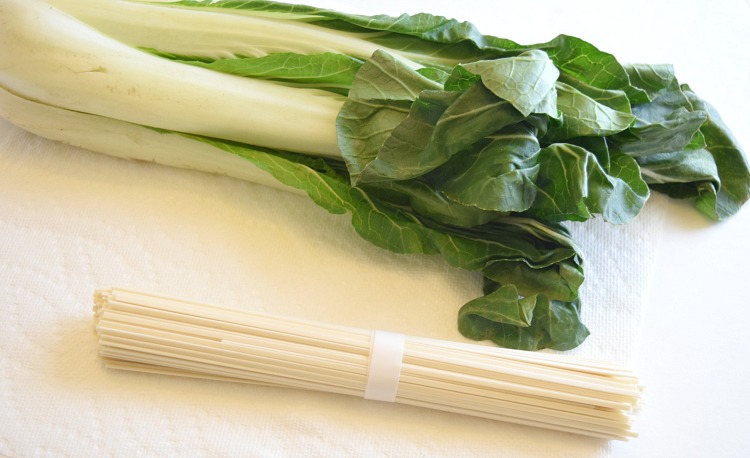 Directions
In a large pot or Dutch oven, saute bok choy and mushrooms in 2 tablespoons of olive oil until soft. Add the garlic and saute until fragrant.
Add chicken stock to the pot and stir. Bring the contents of the pot to a boil. Add udon noodles and cook for 4 minutes or until the noodles are tender.
Heat the Seapak Popcorn Shrimp according to the package's instructions. (I heated mine in the oven.) I like that SeaPak offers seafood favorites that are responsibly sourced.
Add the shrimp to the soup. (Or, if you wish, serve the shrimp in mini side bowls so they can be added as the soup is eaten, so the shrimp stays extra crispy.) Garnish the soup with the cilantro and chopped green onion and serve the soup in large bowls with soup spoons (I used large Chinese soup spoons) and chopsticks.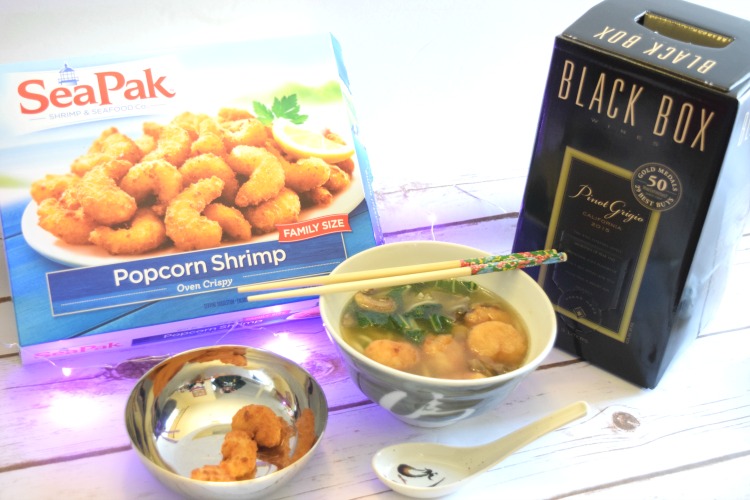 I enjoyed a big bowl of this udon soup one recent afternoon with a glass of Black Box Pinot Grigio. I really like the taste of this light-tasting white wine, which pairs very well with the shrimp and the udon soup. Black Box Wine is the winner of 50 Gold Medals and 29 Wine Enthusiast Best Buys. It was wonderful to relax with such a wonderful meal and a delicious glass of wine.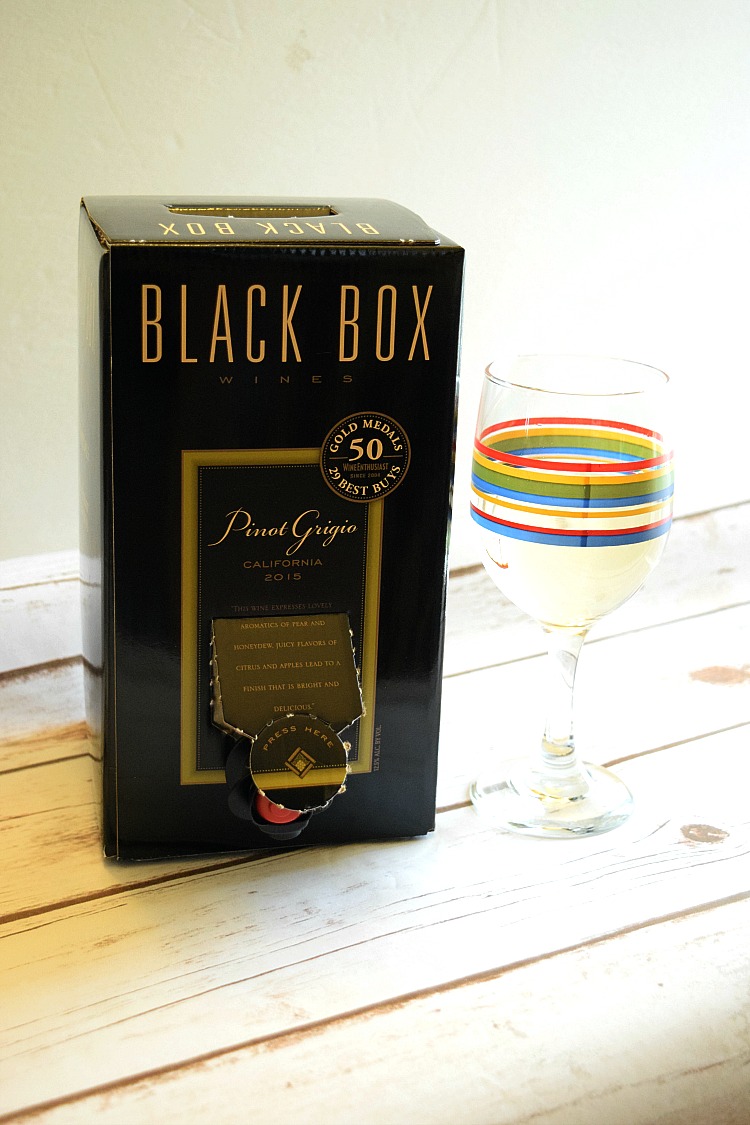 I like that it's so easy to pour a glass of wine from a 3-liter box of Black Box wine. Each box contains the equivalent of four 750ml bottles of award-winning premium wine and is 40% less expensive than four bottles of comparable premium wine*. (Comparison of average retail selling price of Black Box Wines and Super Premium category wine as reported by 2014 IRI Total U.S.)
The wine remains fresh for up to six weeks in the refrigerator, and the box is easy to recycle, a big plus for me.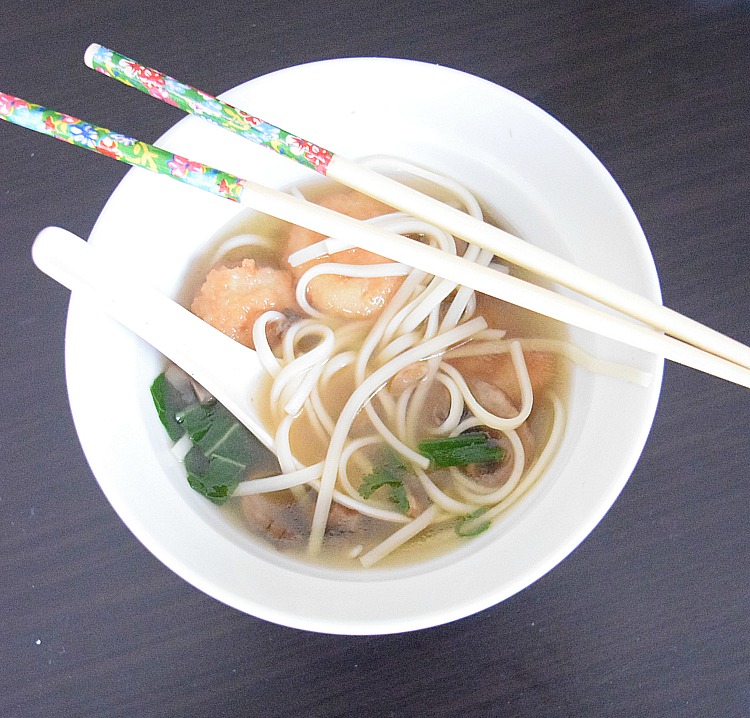 Be sure to use your local Walmart Grocery Pickup to receive a booklet containing SeaPak® recipe solutions. The recipe has 40 recipes and pairings to simplify your weekly shopping experience. (The recipe booklet will be included in grab bag for first-time online grocery shoppers who order between March 1st and the first half of April.)
I picked up my SeaPak® Popcorn Shrimp at my local Walmart. I found the shrimp in a special end-cap display near the front of the store.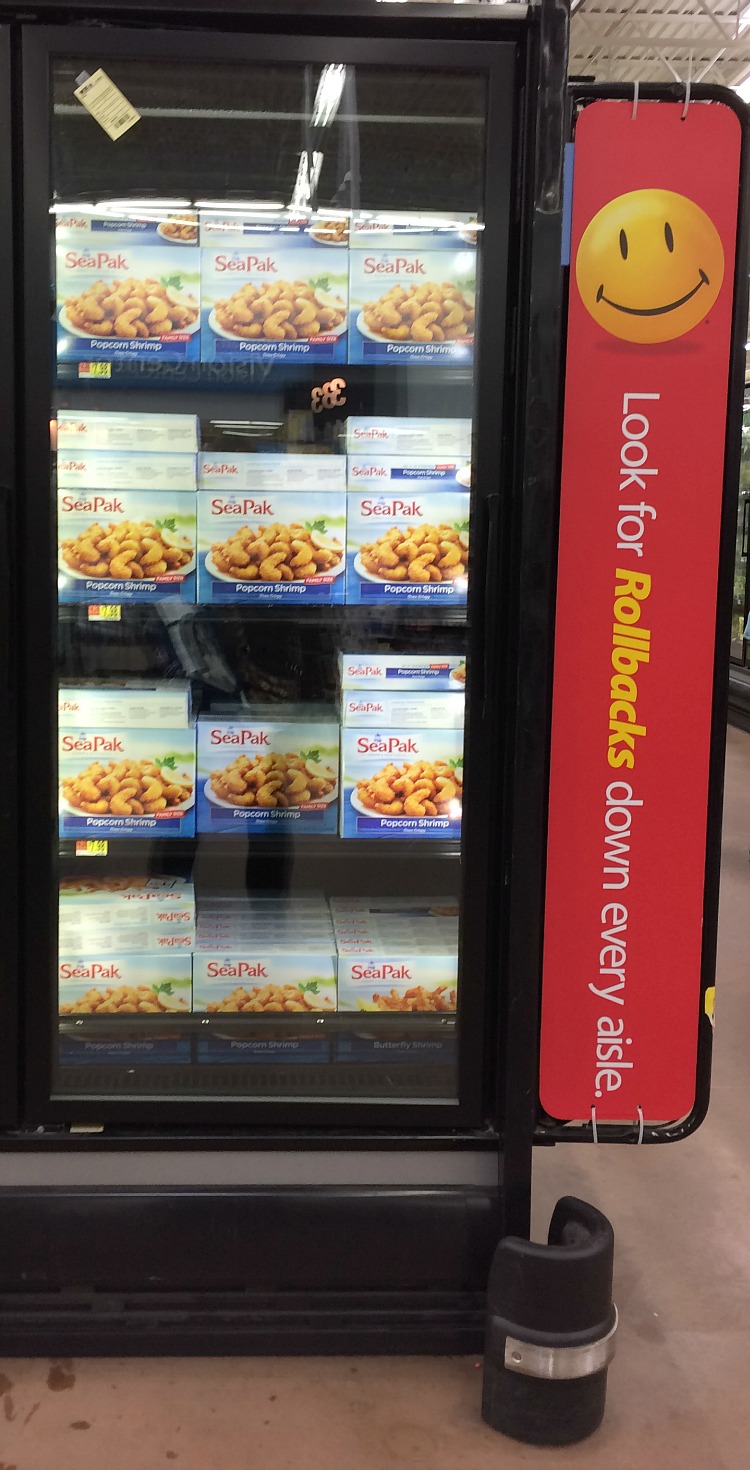 There is now a coupon when you buy a SeaPak product if you want to make this udon soup recipe!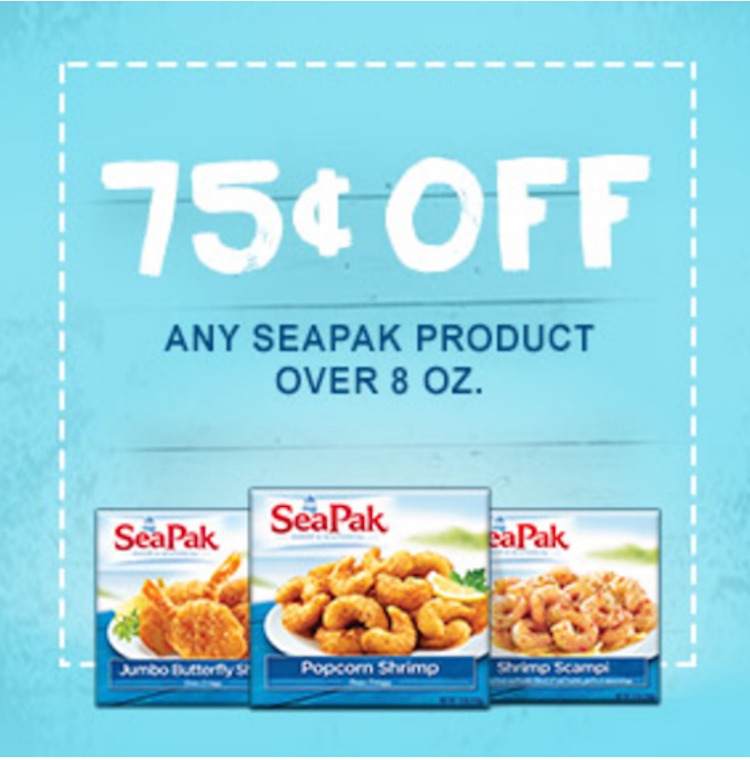 This post was shared at Project Inspire(d) and The Pin Junkie Pin Party.