This shop has been compensated by Collective Bias, Inc. and The Coca-Cola Company. All opinions are mine alone. #ReadyForKickoff #CollectiveBias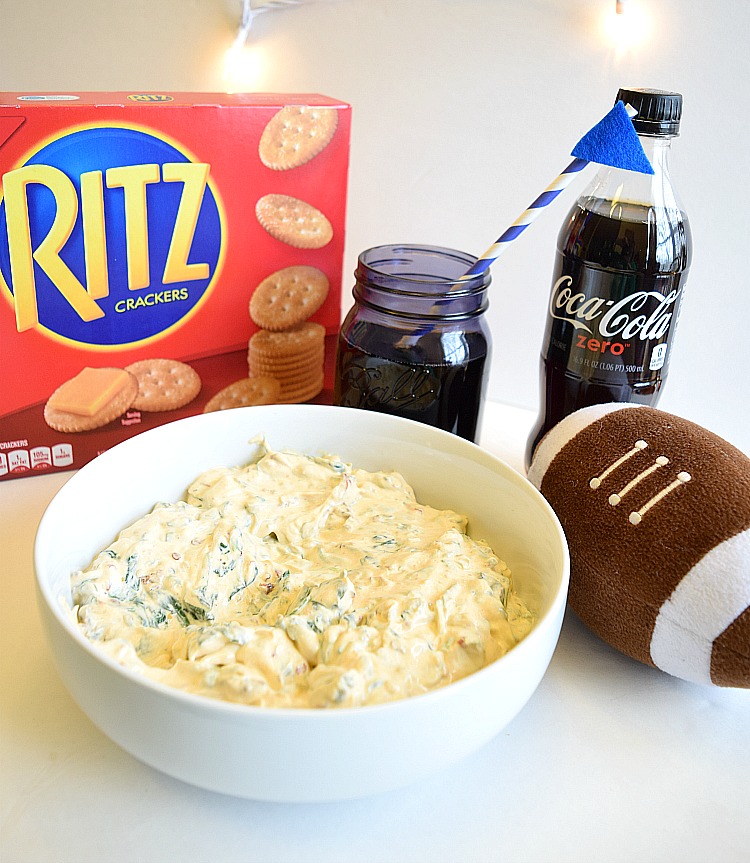 I love holding mini get-togethers with family and friends. When I have people over for a kickoff or a big game, I like to serve a bunch of appetizers. But my hubby and I and many of our friends are trying to eat healthier, especially since the New Year. I don't want to tempt everyone with food that will break New Year's Resolutions.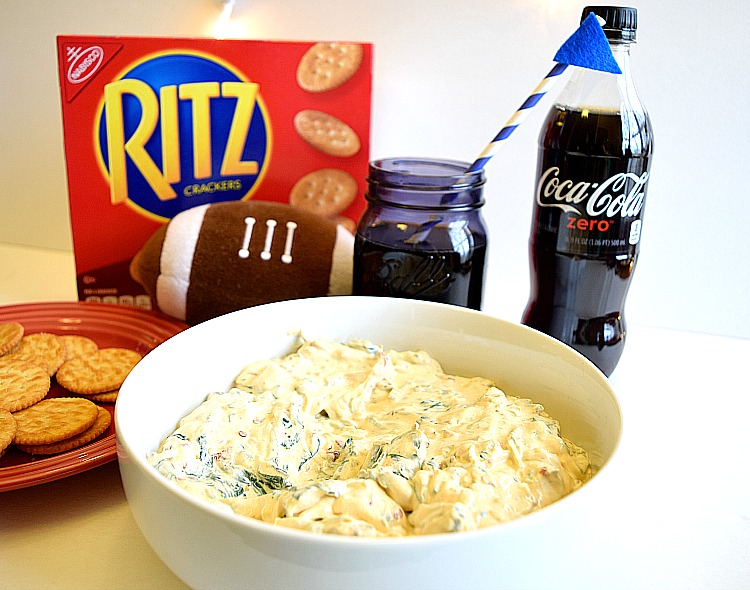 I love chipotle peppers and adobo sauce, so I came up with a chipotle-flavored appetizer for our next kickoff get-together. I also really like spinach and Greek yogurt, so I mixed them together for a flavorful, waistline-friendly appetizer.
Skinny Spinach Dip
Ingredients
3 cups plain Greek yogurt
5 ounces fresh spinach leaves
3 cloves garlic, minced
2 tablespoons olive oil
3 tablespoons each of diced chipotle peppers and adobo sauce (I bought a 7-ounce can of chipotle peppers in adobo sauce.)
Salt and pepper, to taste
1 package RITZ Crackers (for serving)
Many spinach dip recipes use frozen spinach, but I always have fresh spinach on hand, so I used fresh spinach for my recipe instead. I also threw in some minced garlic, because garlic makes everything better!
To make the dip, saute (on low) half of the spinach and garlic with one tablespoon olive oil in a hot pan until the garlic is wilted and the garlic is fragrant. Remove the cooked spinach and garlic from the pan. (I placed the wilted spinach and garlic on a plate lined with a paper towel to drain any water from the spinach.) Repeat with the remaining spinach, 1 tablespoon olive oil and garlic.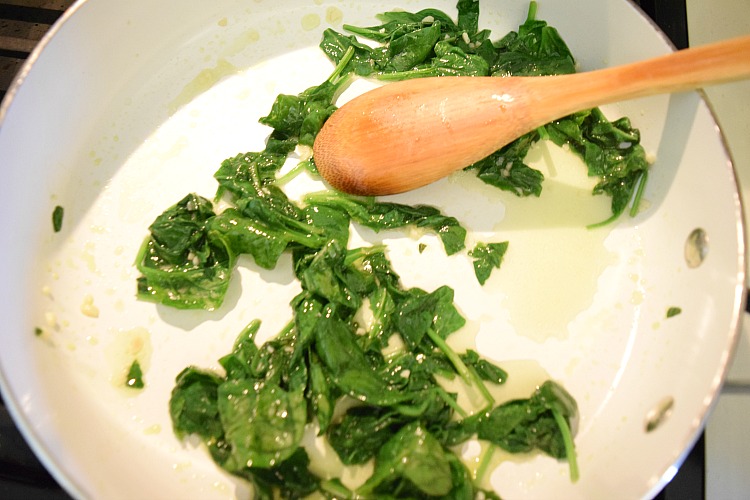 Squeeze excess water out of the cooked spinach and roughly chop with a chef's knife. In a mixing bowl, combine the spinach with the yogurt. Mince 3 tablespoons of chipotle pepper (or to taste) and add it to the yogurt with an equal amount of adobo sauce. Season the dip to taste with salt and pepper.
Place the dip in a serving bowl and add some RITZ Crackers on a plate for serving. I think RITZ Crackers are perfect for this dip recipe, since it lets the taste of the spinach and chipotle peppers shine through. I'm going to serve Coke Zero for the big game with the dip and crackers, so my guests can enjoy the food and drink without worrying about extra calories.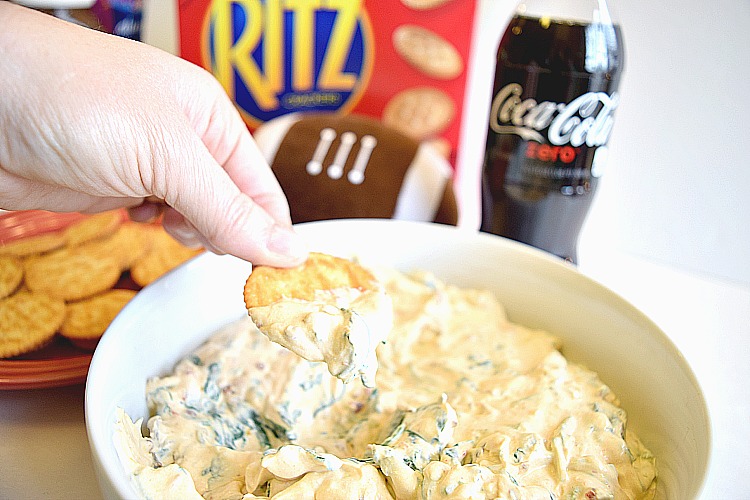 I can't wait to serve my new dip recipe this weekend during the big game. My husband and two teen daughters love this recipe. The batch that I made this week disappeared quickly!
If you want a spicier dip, add extra chipotle pepper and adobo sauce to taste. My husband added extra chipotle pepper and adobo sauce to the dip, essentially doubling the amount of the spice. (He loves spicy food.) The dip tastes great with just a little chipotle pepper and adobo sauce, or with more chipotle pepper and sauce!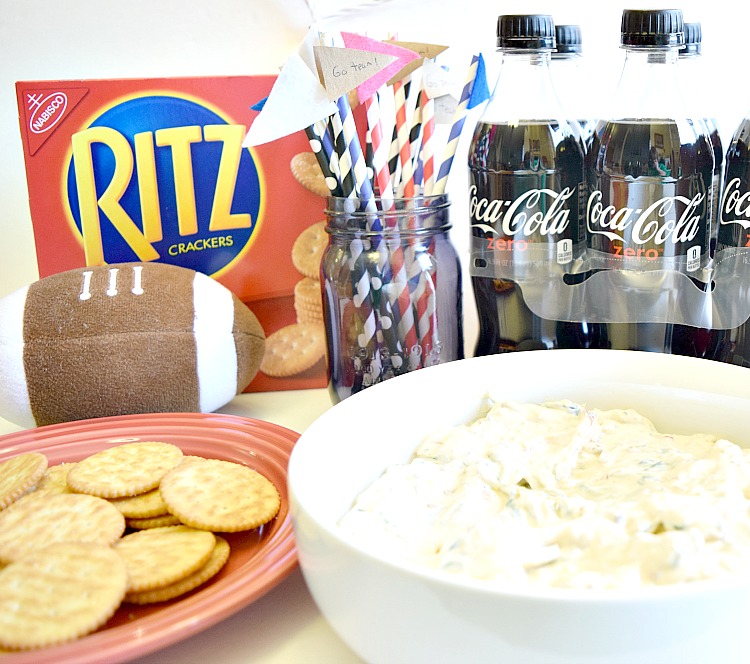 I made cute pennant straws for the big game by cutting out pennant shapes in brown paper and felt and taping them onto straws. My daughters think these game day straws are fun!
I'll be heading back to Walmart to stock up on more RITZ Crackers for this weekend. At my Walmart, the RITZ Crackers are in the aisle where the crackers are sold.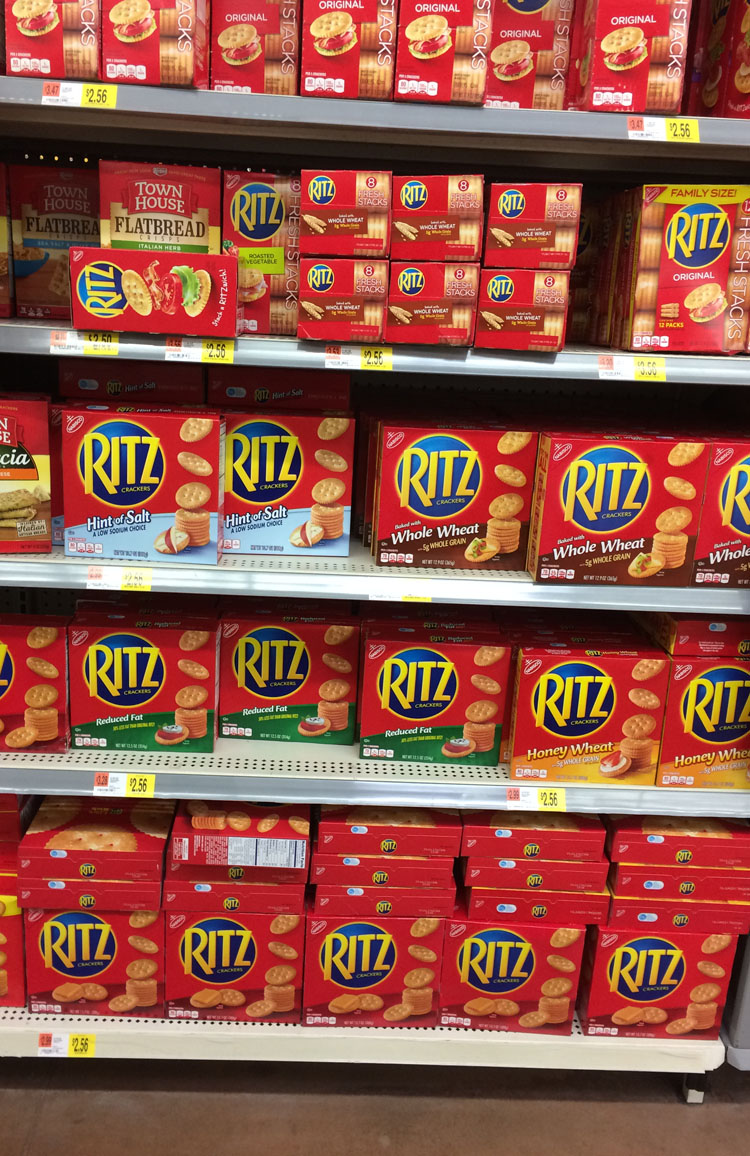 I will pick up more Coke Zero, too. The Coke Zero is sold at my local Walmart in the aisle where the soda is sold. There is also a special "Game Time" display by the front entrance at my local store.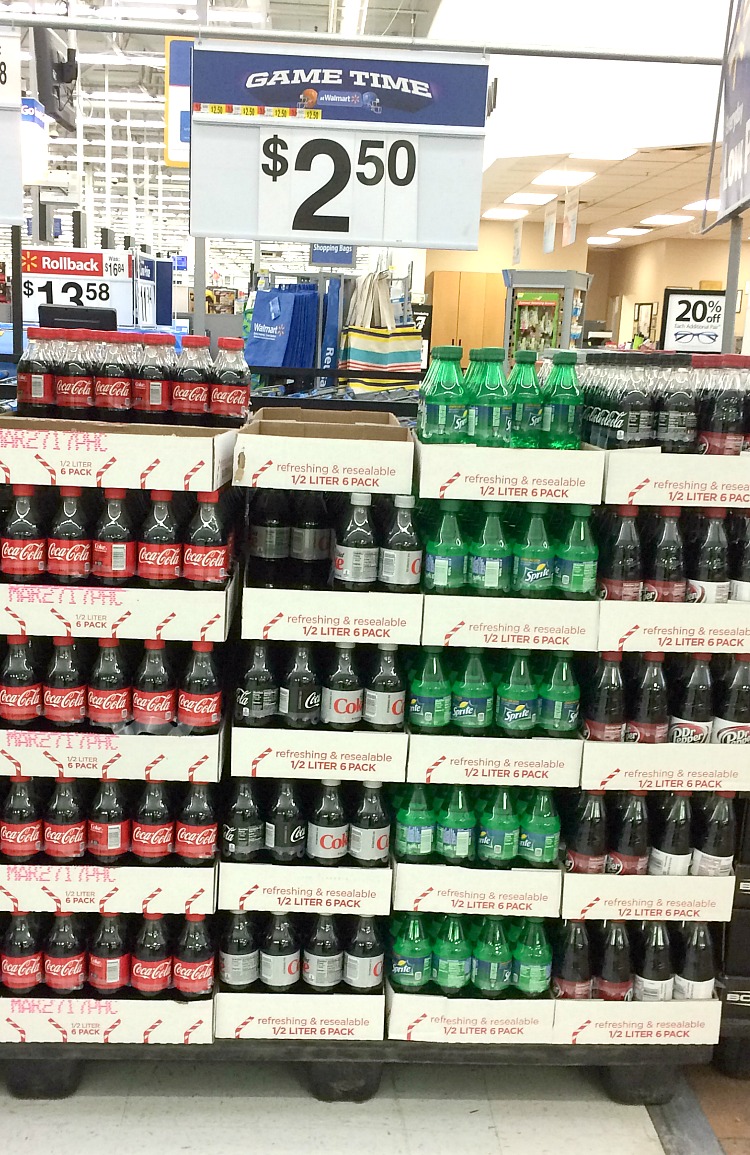 With the RITZ Crackers, dip recipe and Coke Zero for Sunday, we'll be ready for the big game!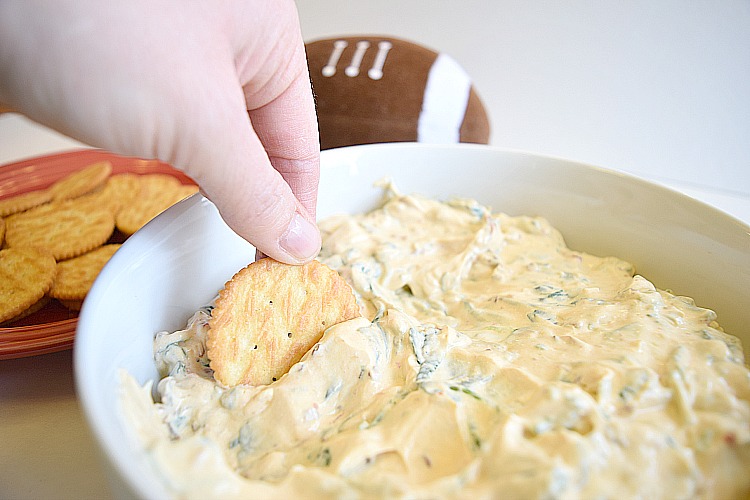 Prepping for kick-off? Check out these recipes and game-day inspiration and pick up some RITZ Crackers at your local Walmart.
This recipe has been shared at the Pin Junkie Pin Party and Creativity Unleashed