This is an easy baked pasta dish that cooks up easily in the slow cooker, and is filled with pasta, sausage and mushrooms. This recipe is adapted from the slow cooker baked ziti recipe by The Recipe Rebel.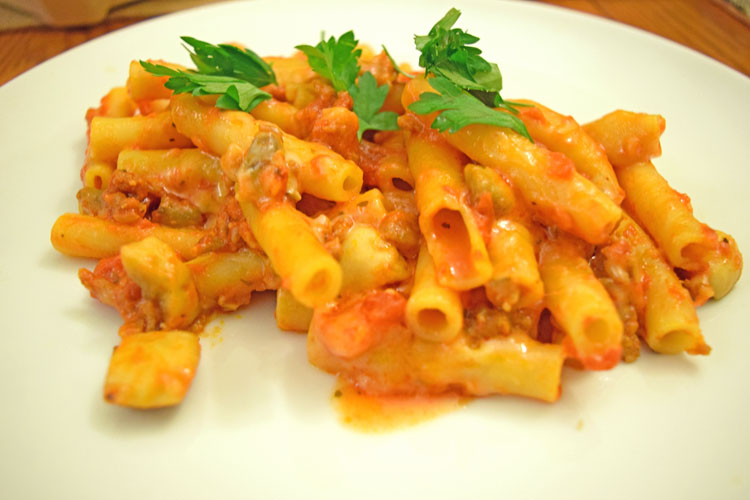 Happy Monday, everyone! We are finally dug out from the big snowstorm here in New Jersey. The weather has been brutally cold, too, so my family and I have been wanting some warm comfort food! So Friday I cooked up a big Crock-Pot full of tasty baked ziti with a hearty tomato sauce, mushrooms and sausage. I found this delicious recipe at The Recipe Rebel and adapted it a little by adding more oregano, some hot pepper flakes and some spicy Italian sausage. (If you don't like spicy food, you can use mild sausage and leave out the hot pepper flakes.) My family and I enjoyed several servings of this savory and satisfying dish!
I'm sharing my recipe today as part of the Taste Creations Blog Hop. My blogging friends and I get together once a month to share our recipes. Today we are all sharing our Instant Pot and Slow Cooker comfort food recipes. At the bottom of this post I'm sharing the links to my friends' fantastic comfort food recipes!
Easy Slow Cooker Baked Ziti Recipe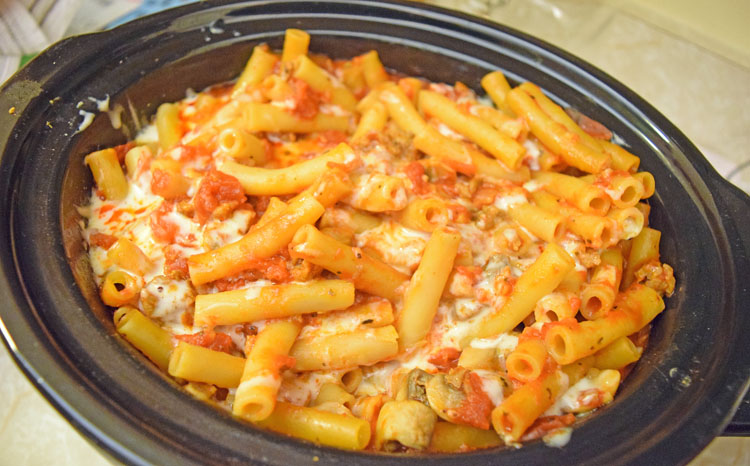 Ingredients
1

lb ground beef, turkey or Italian sausage (I used spicy Italian sausage)

1

onion, finely chopped

3 garlic cloves, finely chopped
1/4 cup dried oregano

1

(28 oz) can diced tomatoes

1

jar pasta sauce

1

box penne or ziti

2

cups shredded mozzarella cheese
Directions
In a skillet, cook ground beef or sausage until cooked through. Stir in garlic and onion and cook until onion is soft and the garlic is fragrant.
Add the beef mixture, oregano, tomatoes and pasta sauce to a large slow cooker. (And I do mean large — I almost didn't have enough room in my slow cooker!) If you like, add some hot pepper flakes. Stir the ingredients well with a large spoon.
Cook the mixture on low for 6 hours or on high for 3 hours.
Add the pasta and mix it in, so it is covered by the sauce. Cover the slow cooker and continue cooking for 20-45 extra minutes (depending on how hot your slow cooker is). I checked first at 20 minutes and continued checking from there. You might want to try a ziti or two to see how soft it is. Stop cooking when the pasta is cooking to your liking.
Sprinkle the top of the ziti with cheese, cover the slow cooker and cook the ziti until the cheese is melted, about 3-5 minutes.
Serve the ziti and top it with extra shredded mozzarella or some fresh basil if desired.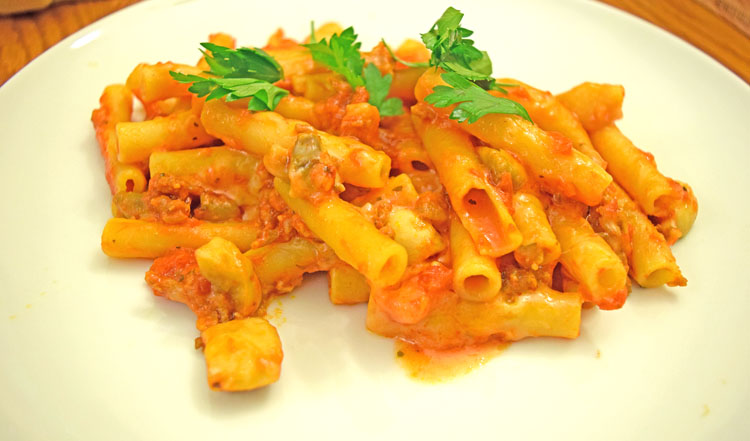 Pin this recipe for later!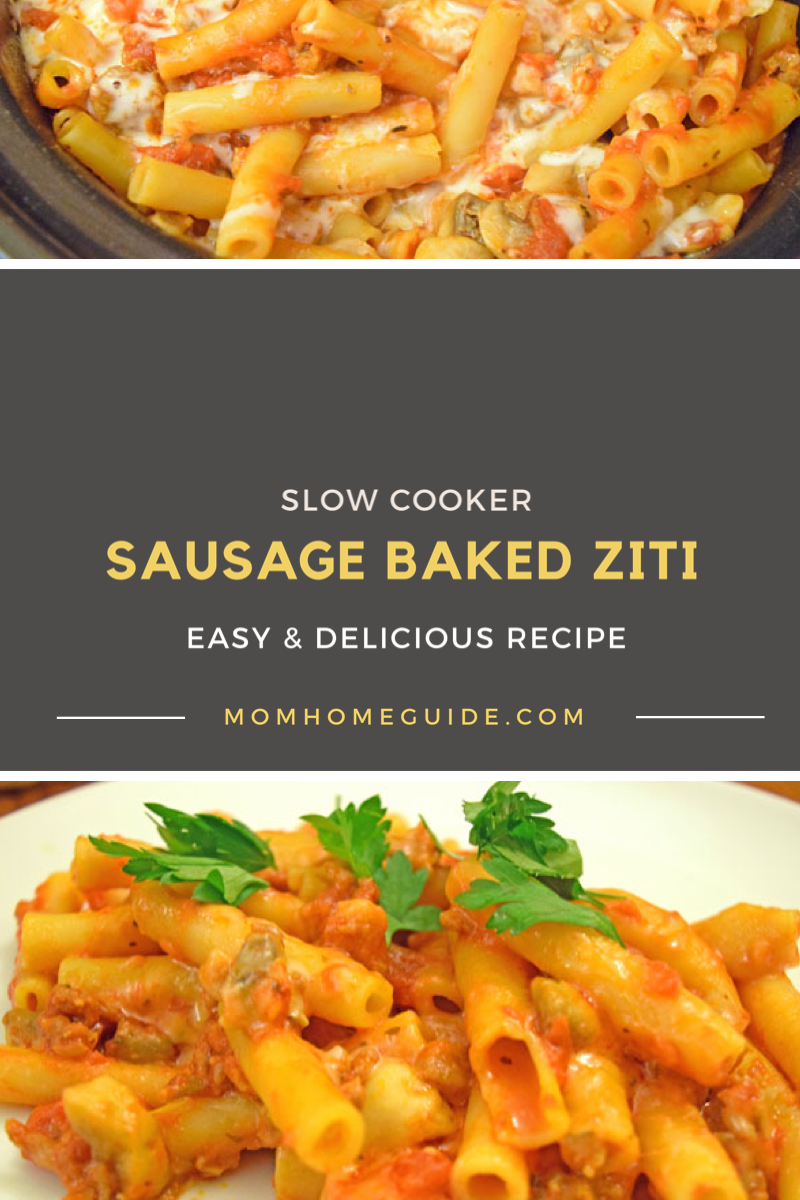 Be sure to check out the delicious Instant Pot and Slow Cooker comfort food recipes shared below!