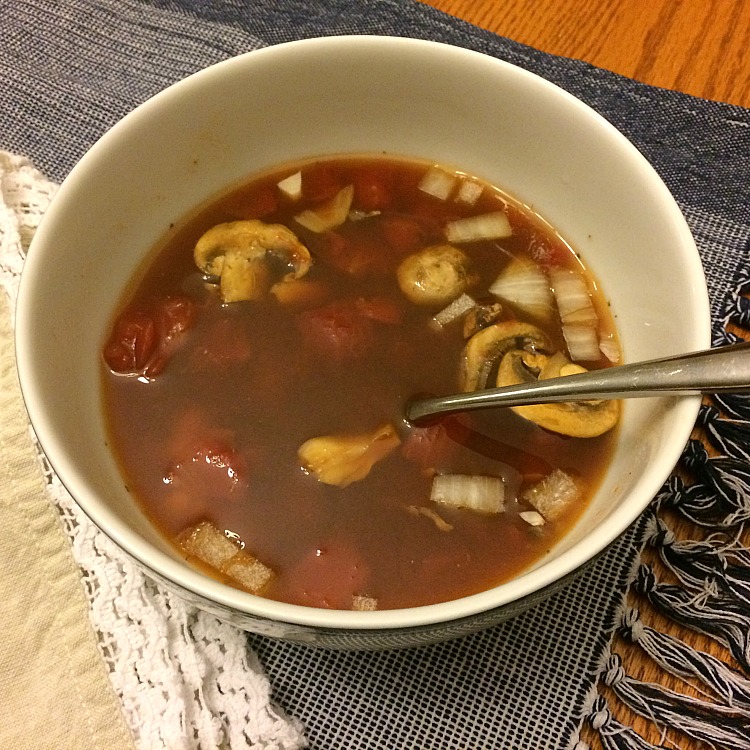 Now that the temperatures are dropping, it's the perfect season to make homemade soups. For an easy dinner last week, I broke out my Crock-Pot / slow cooker and made a delicious pot of homemade vegetable soup — filled with healthy beans, tomatoes, mushrooms, garlic and onion. To the delight of my kids, I served the soup with pepper jack and cheddar grilled cheese sandwiches.
To make the soup, all I had to do was fill my slow cooker with pre-made vegetable stock, beans and my diced or sliced vegetables, onion and garlic. I set my slow cooker on high and allowed my soup to cook for two hours while I got other stuff done around the house.
My family finished off the soup and loved it, so I will definitely will be making this soup again soon!
Vegetable Soup Ingredients
32 ounces vegetable stock (I purchased mine)
14.5 ounces diced tomatoes
15.5 ounces northern/white beans
15.5 ounces kidney beans
1/2 medium white onion, diced
8 ounces sliced mushrooms
4 garlic cloves, chopped
Black pepper, to taste
Dried oregano, to taste
Optional: Dollop of sour cream for each bowl of vegetable soup
Vegetable Soup Directions
1 – Set slow cooker to high.
2 – Fill slow cooker with vegetable broth.
3. Add diced tomatoes, beans and mushrooms.
4. Add chopped garlic and onion.
5. Add black pepper
6 – Cook for two hours.
7 – Ladle the soup into bowl and serve! If you like, top each bowl with a dollop of sour cream. (I love sour cream in mine.)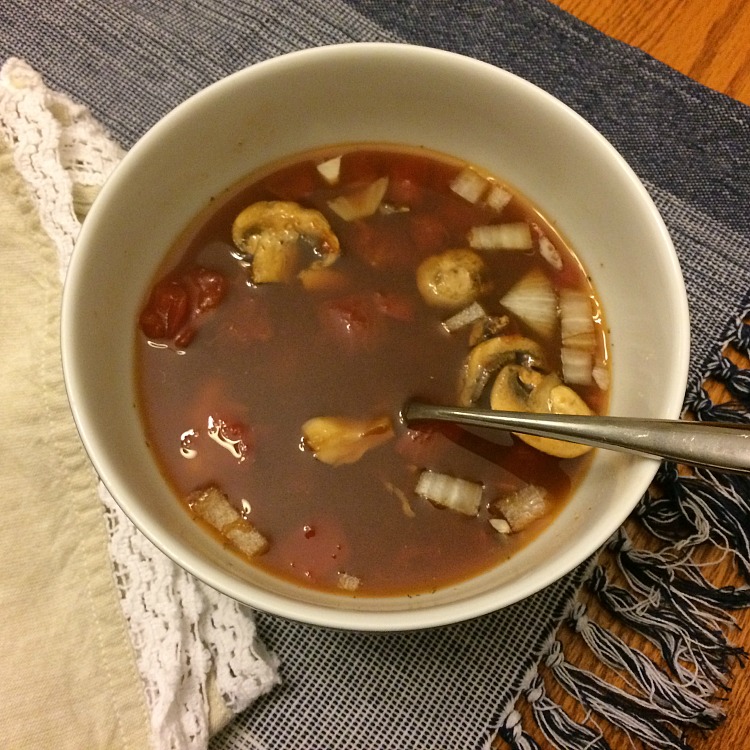 Slow Cooker Vegetable Soup
2016-11-14 22:46:49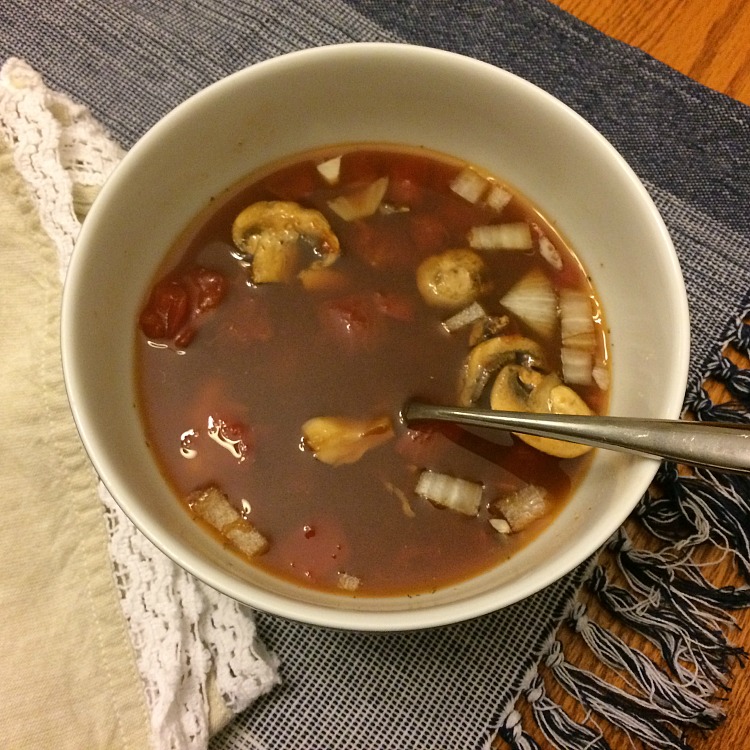 Ingredients
32 ounces vegetable stock (I purchased mine)
14.5 ounces diced tomatoes
15.5 ounces northern/white beans
15.5 ounces kidney beans
1/2 medium white onion, diced
8 ounces sliced mushrooms
4 garlic cloves, chopped
Black pepper, to taste
Dried oregano, to taste
Optional: Dollop of sour cream for each bowl of vegetable soup
Instructions
1 - Set slow cooker to high.
2 - Fill slow cooker with vegetable broth.
3. Add diced tomatoes, beans and mushrooms.
4. Add chopped garlic and onion.
5. Add black pepper
6 - Cook for two hours.
7 - Ladle the soup into bowl and serve! If you like, top each bowl with a dollop of sour cream. (I love sour cream in mine.)
momhomeguide.com https://momhomeguide.com/