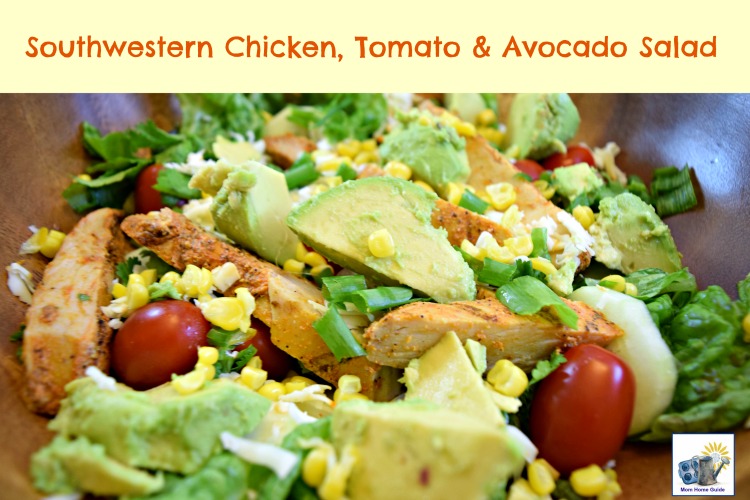 Welcome to this month's Taste Creations Linkup blog hop, where we will be sharing our salad bowl recipes! The Taste Creations blog hop happens on the 1st Monday of Every Month at 7am PST / 10am EST.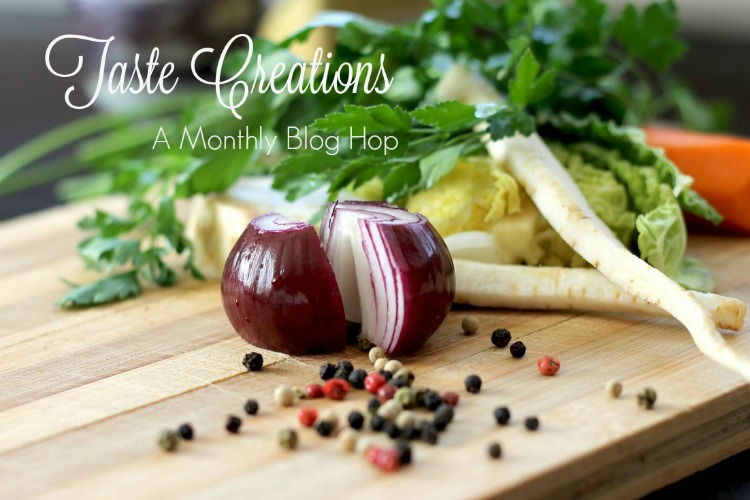 I'll be sharing my tomato recipe in this post — be sure to click the links at the end of this post to see my blogging friend's tomato recipes!
August's featured ingredient will be sweet corn, so be sure to stop by on Monday, August 1, to browse some great sweet corn recipes!
Southwestern Chicken Tomato Avocado Salad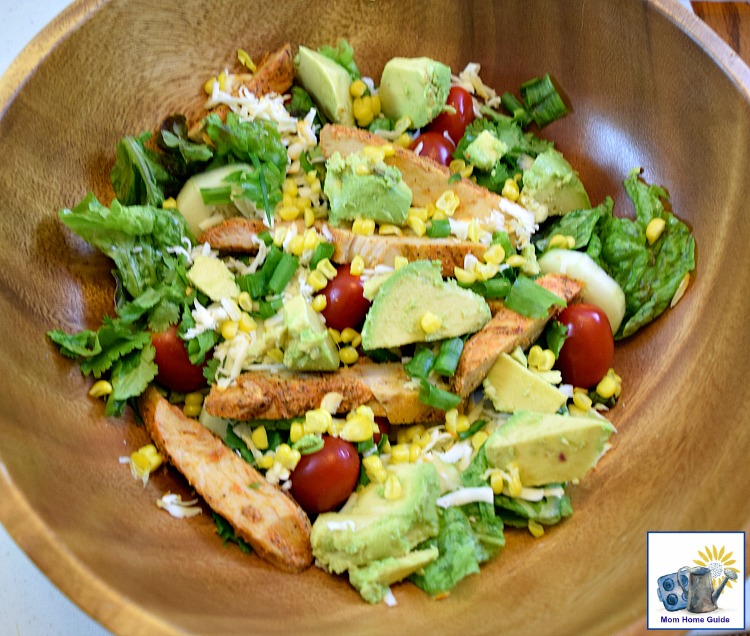 My Southwestern chicken tomato avocado salad is a really delicious and easy salad to throw together at the end of a fun-filled summer day! This recipe takes no time to prepare, yet its filling and so yummy!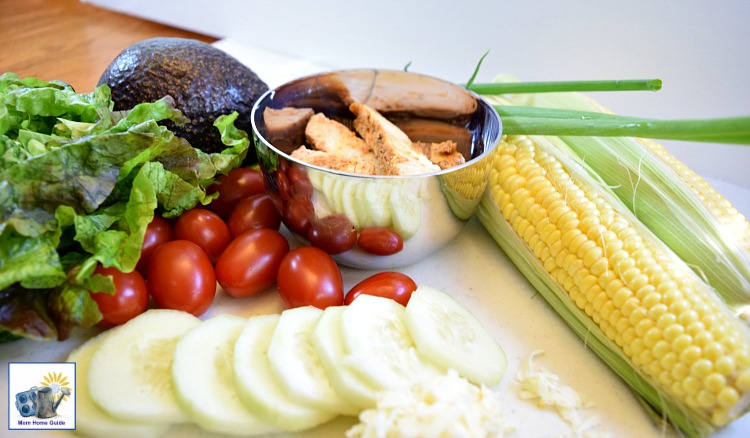 Ingredients (serves 4)
1 package of pre-cooked fajita chicken strips (I got mine at Target)
Chopped Lettuce (my favorite is red leaf)
2 Avocados, Cut into wedges
2 Cups Cherry Tomatoes
1 cucumber, peeled and cut into slices
I Cup Chopped Scallion
1 Cup Chopped Cilantro
2 Cups Corn (I sliced mine off fresh cooked corn on the cob)
2 Cups Shredded Cheese (I used pepper jack cheese.)
Salad dressing of choice (I used some bottled avocado ranch dressing)
This recipe couldn't be simpler! Wash your greens, scallion, cilantro, tomatoes and cucumber. Chop the greens and slice the cucumber. (If you are using fresh corn, wash, cook and prepare the corn as well.)
Rinse off your avocado. (I've read that if you don't wash an avocado before slicing it, you could transfer bacteria from the skin of the avocado to the fruit.) Remove the skin and pit, and cut the avocado into wedges.
Chop the cilantro and scallion.
Toss the the greens, avocado and tomatoes together in a large salad bowl. Top the salad with cilantro, scallion, chicken and shredded cheese. Add your favorite dressing, and serve!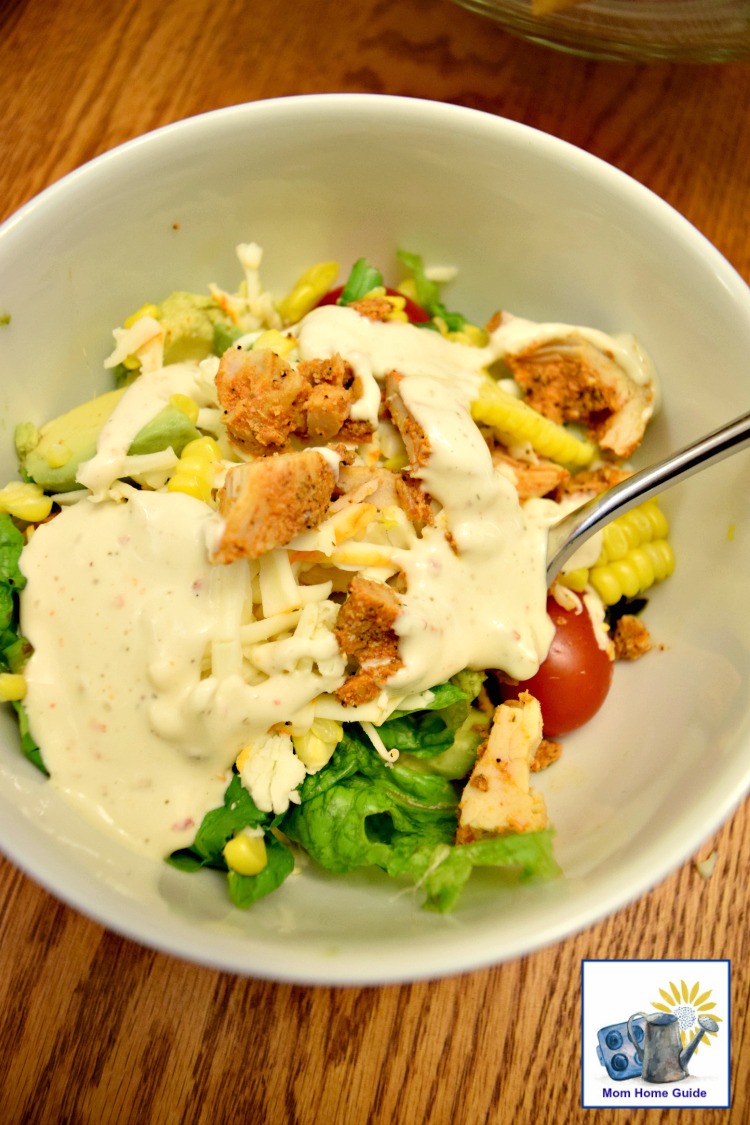 Check out the links below to see my friends' tomato recipes for our blog hop!