Hi, everyone! Hope you are enjoying your spring!
Here at Mom Home Guide, I've been busy. The weather has been so nice, that I've been spending much of my time outdoors working on the yard. I finally got started on a flower garden that I've wanted for years!
Starting a Flower Garden for the First Time
On the southern side of my house is a swath of lawn that separates my family's house from our neighbor's home. That strip of lawn drives my husband (and probably my neighbor, too) crazy because it constantly fills up with weeds! I've always thought that placing a garden on that side of the house would be great — the side lawn faces south, so it would be the perfect spot for a flower garden, and hopefully, by adding the garden, I will give my husband less work to do. (So he won't have to mow so much lawn and battle so many weeds!)
Lucky for me, a $20 off coupon arrived in the mail from my local garden shop a few weeks ago, so last week I hit the garden store and picked up a few flowering perennials. I love perennials — they are so much less work (and less expensive) than annuals, since they come back year after year.
Using my coupon, I spent about $50 for my flowers — I think I did pretty well! I put them in one morning during a light drizzle — when I get it in my head I want to do something, I want to get it done right away! This is what my flower garden looks like now.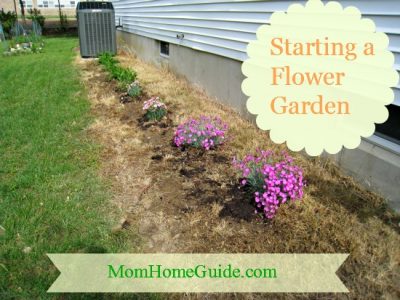 The garden doesn't look too pretty now because of all the dead grass (my husband sprayed the grass to kill the weeds and the grass for me before I started planting). I am debating what to put down around my flowers: I could spring for small red gravel (just beyond the air conditioning unit at the far end of my garden is a patio surrounded with red gravel), or I could buy mulch from the garden store.
Natural — and FREE Mulch
Another thing I could do is use pine needles as mulch — a friend of mine's mom has BEAUTIFUL gardens, and she mulches her gardens with pine needles that she collects on her walks. I like that her method is easy and FREE! What do you think I should do?
Pretty Perennials
Among the flowers I chose for my garden are Cheddar Pinks [Dianthus gratianopolitanus 'Firewitch' ('Feuerhexe')]. These flowers bloom from mid to late spring and grow 6 inches tall. They prefer full sun and well-drained soil. These flowers are very fragrant, and I can smell their scent when I approach the flower garden! I love the blue-green foliage — another plus to these flowers is that hummingbirds like them. I would love to see a hummingbird or two!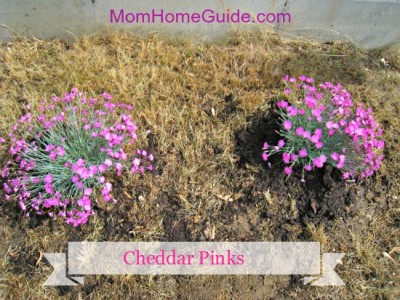 I also picked up some "raspberry surprise" dianthus. These pink and burgundy flowers should bloom from now through the summer. It's said that picking these flowers make them bloom more, so I should pick some for display or for my kids to give to their teachers! The funny thing is that when I bought these flowers, I thought they looked like carnations … well, guess what! Carnations (which happen to be my birth month's flower) are a species of dianthus. No wonder!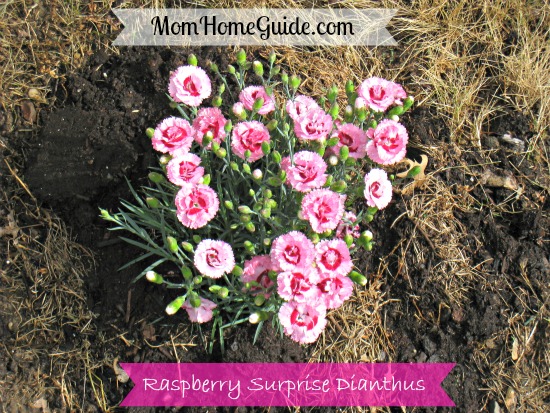 I also picked up some lilies. I just love lilies. The lilies that I bought for my new sunny flower garden are Stella D'Oro day lilies. These day lilies bloom from May until October and love to be in the sun. I bought the same lily last year and planted it in my home's front flower bed, and it only bloomed once. I hope I have more luck with these lilies!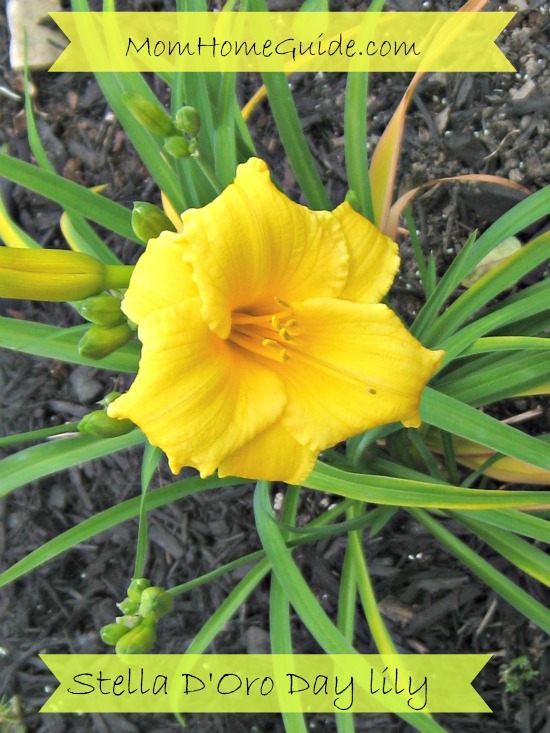 I hope to have photos to show you next week of my completed garden. Have you been planting yet this year? Let me know what you've planted!