I was provided with the BBQ Skewers from Cave Tools in exchange for my honest review. This post contains Amazon affiliate links.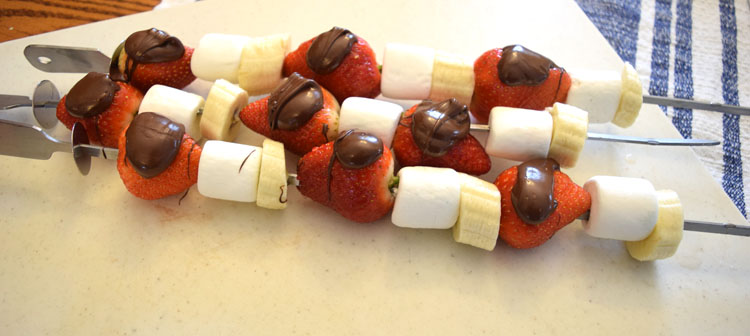 My twin daughters started high school this year, and it's been a lot of work for them. They always have plenty of homework and sometimes have to stay up late to get it done. They both work hard and continue to bring home good grades from school. So I sometimes like to surprise them with a special treat when they get home from school.
I was recently sent a BBQ Skewers Set
from Cave Tools. The 17.3-inch-long stainless steel skewers will be perfect for my gas grill, and for roasting marshmallows in the summer.

But, as it's still too cold to grill outside (at least for me), I decided to use the skewers to make strawberry chocolate marshmallow banana skewers for my daughters one afternoon.
I love that the sturdy and extra-long skewers are dishwasher safe, come with their own storage bag and have a lifetime satisfaction guarantee.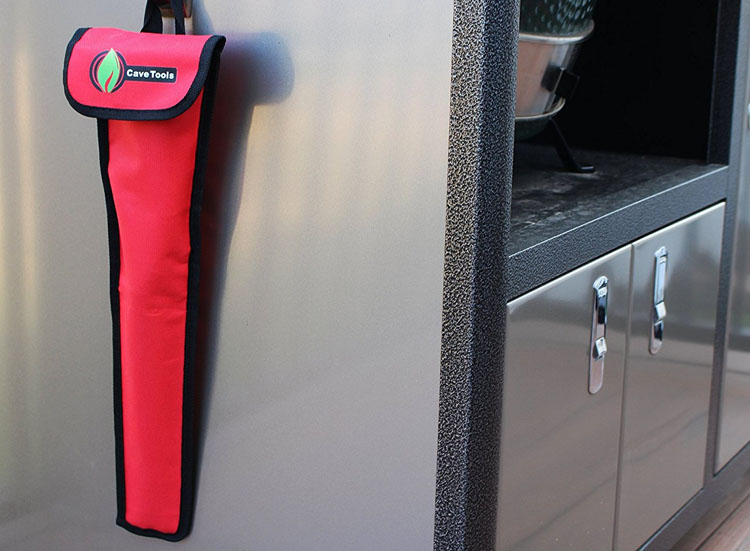 I was able to put these skewers together in minutes just before my daughters came home from school. I simply alternated fresh strawberries and bananas with marshmallows on the skewers. I melted some semi sweet chocolate chips for about a half minute in the microwave and drizzled them on the marshmallows and fresh fruit.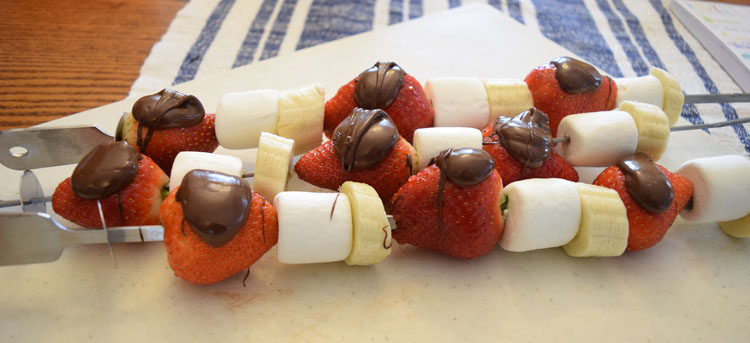 My daughters were so happy to see the dessert skewers when they got home. They love fresh fruit, and who doesn't like chocolate! (I treated myself to one of these skewers, too!) I will have to make this dessert again soon.
After our snack, I put the skewers in the dishwasher.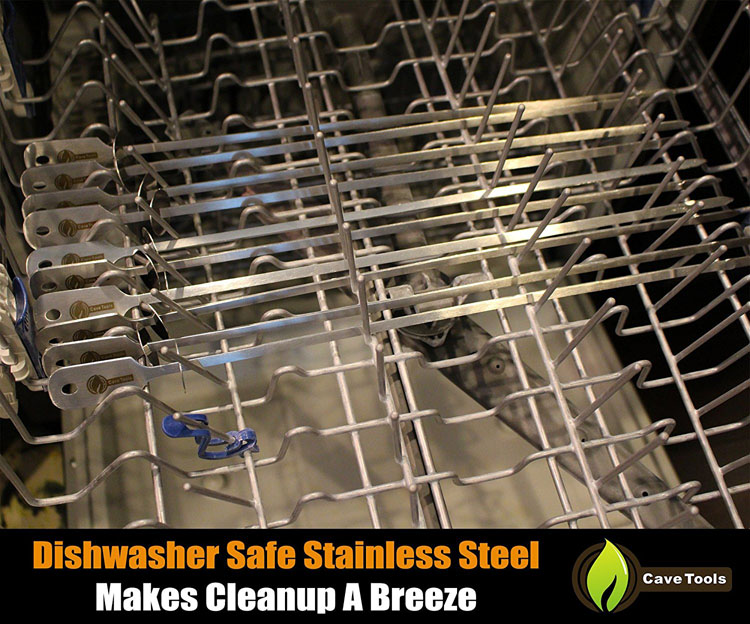 The skewers came out of the dishwasher clean and looking brand new. I'm looking forward to using the skewers on my grill when we get warm weather.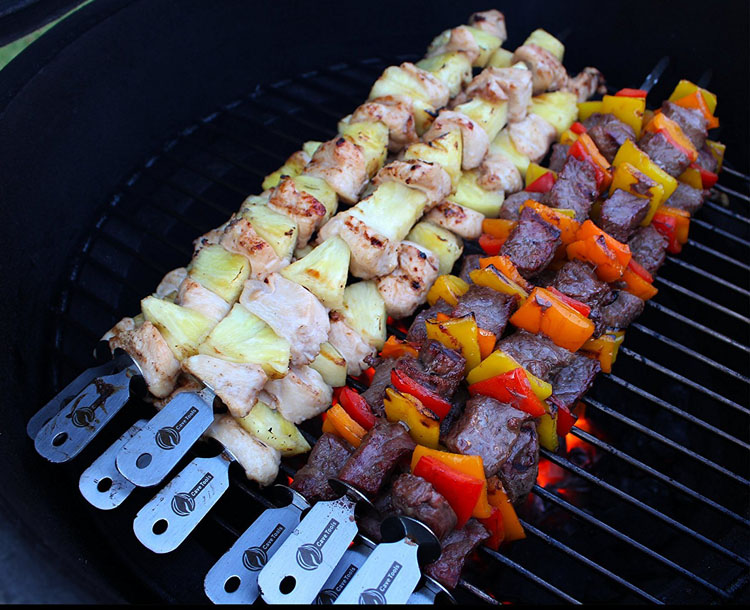 If you are interested in getting these BBQ skewers, Cave Tools will give !5% off with the coupon code, SKEWER15.