I started my sunny perennial garden last summer knowing that while I am not that much of a gardener, I just love flowers! Luckily, I planted pretty foolproof flowers like lilies, phlox and black eyed susans (Rudbeckia hirta). So this summer, I am the lucky owner of a beautiful flower garden!
The best bloomers in my garden are my black-eyed susans. I planted them last summer — they came from a free packet of seeds I got from Burt's Bees. I had no idea what would bloom from those seeds, but just crossed my fingers and planted them! Last summer they just looked like weeds with no blooms, but I persevered. This summer, I have a bounty of beautiful black eyed susans. I am pleased as punch!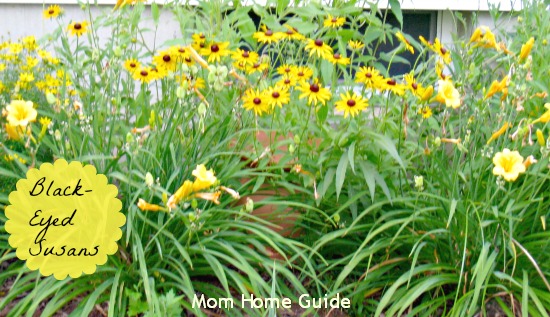 I just adore how the flowers have turned a once very boring strip of grass along my house into a happy and sunny looking space!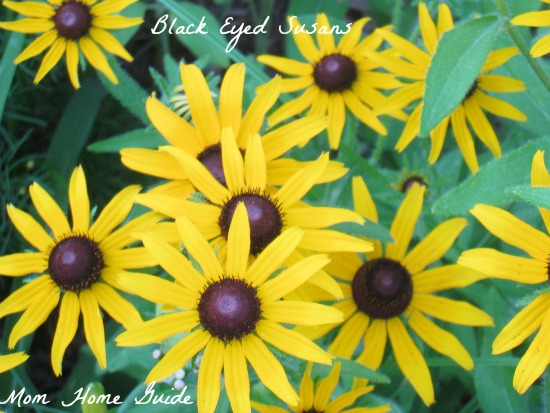 I love this closeup of my black-eyed beauties!
Summer Bouquet
I usually don't like to cut any flowers from my garden because I love how they look in the garden, but because I have SO MANY black eyed susans, I don't mind now. I cut a few the other day, and I think they make a pretty bouquet! I've had my flowers in a vase for a few days now, and they are still growing strong — it looks like black eyed susans make great flowers for cutting!


Summer Perennials
I shouldn't forget the other beauties in my sunny perennial garden! I also have some beautiful lilies that are blooming just outside my living room window in the garden. I just love them!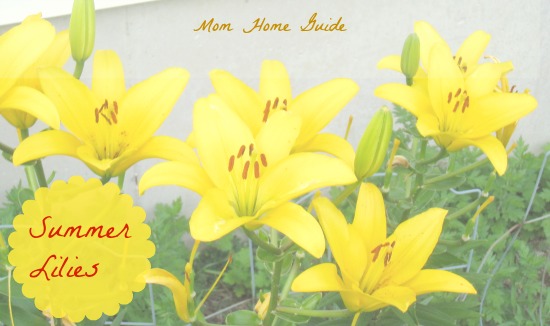 My summer garden isn't completely hued in yellow, though — I do have some beautiful purple phlox in the garden, too! They are also surprisingly hardy, too, considering that I tend to water them not so frequently!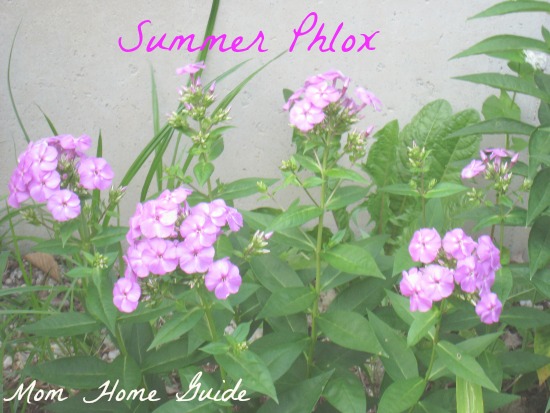 That's about it for my summer garden now — but I will have more to show when my mammoth sunflowers bloom in August. Can't wait for those!
What's in your summer garden? I'd love to hear about it!