This shop has been compensated by Collective Bias, Inc. and its advertiser. All opinions are mine alone. #SnackBrighter #CollectiveBias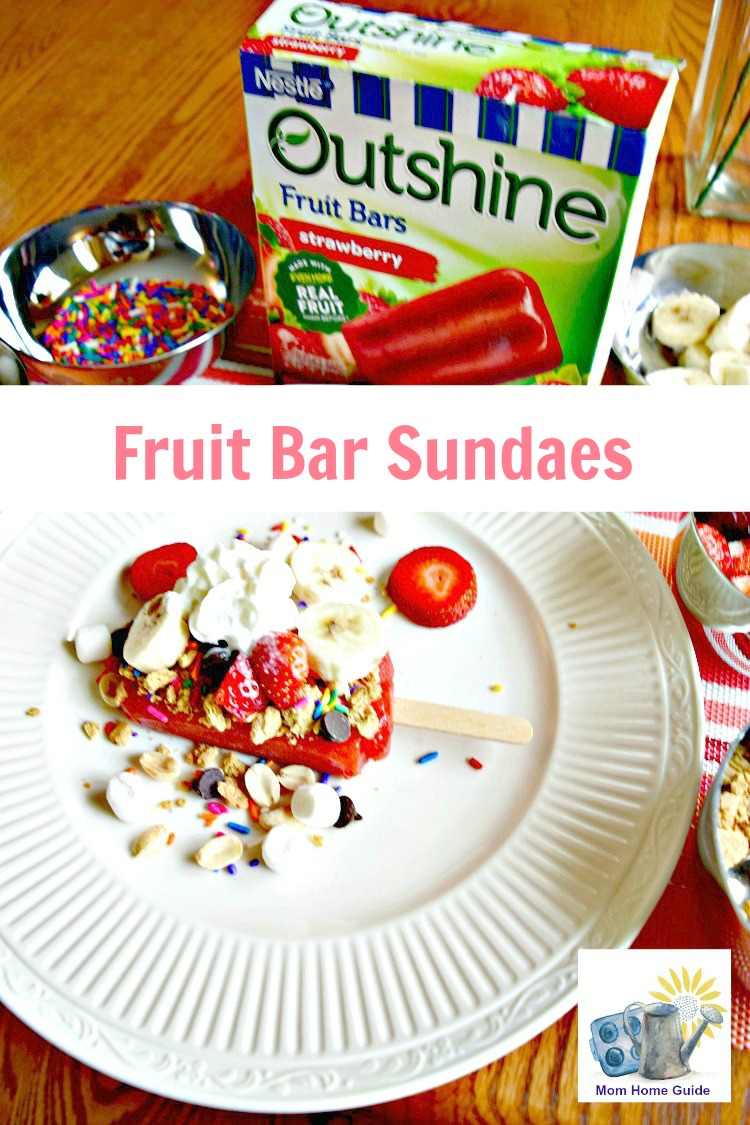 Lately, I have been aiming to get more fruits and vegetables into my family's diet. One way I've been doing that is by serving main-dish salads for dinner. I've also been looking for other ways to add more fruits and veggies to our diet!
Recently, for a surprise afternoon snack, I served my kids fruit bar sundaes. I used the same kind of toppings that I'd use on regular ice cream sundaes. I found that the fruit bar sundaes are lighter and more refreshing. Also, because the fruit bar sundaes were something new and different for my kids, they made for an extra fun after-school snack!
Fruit Bar Sundae Ingredients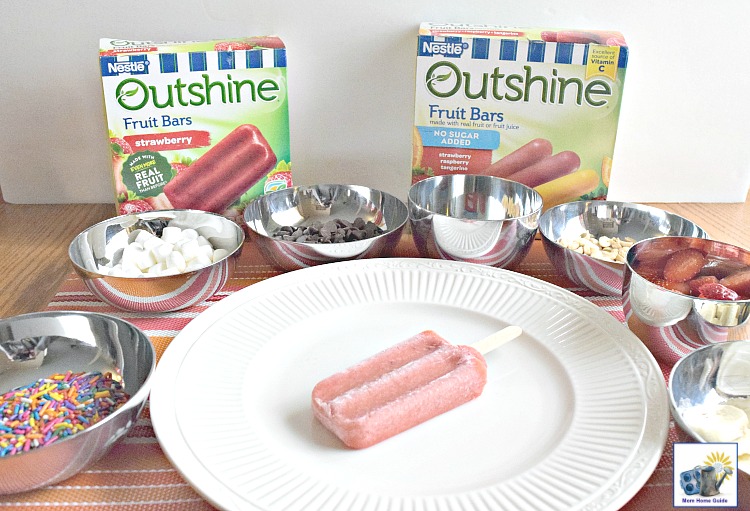 Outshine® Bars — I used the Strawberry, Raspberry and Tangerine Fruit Bars. The Outshine® Bars are made with real fruit or fruit juices. They have no GMOs, artificial colors or flavors and no high fructose corn syrup. The bars are also gluten and fat free.
In addition to the Outshine® Bars, I had a few more ingredients at our fruit bar sundae station:
— Sliced Strawberries
— Sliced Bananas
— Sprinkles
— Chopped Peanuts
— Chocolate Chips
— Crushed Graham Cracker
— Mini marashmallows
— Whipped Cream
These are the ingredients I used. But the list of toppings you could use are endless — other fun toppings you could add are gummy bears, chopped candy bars and crumbled cookies.
After-School Fun
The fruit bar sundae station might become a tradition in my house! I'd also like to try the new Outshine® Bar varieties in Coconut Waters™ and Simply Yogurt Bars. I am even thinking of letting my kids have these fruit bars for breakfast now and then — especially if they load up their fruit sundae bars with extra fruit! The Outshine® Bars would taste great covered in granola! (That might be my breakfast soon!)
This is a look at my Strawberry Fruit Bar sundae before I added the whipped cream. I can't believe I almost forgot the whipped cream!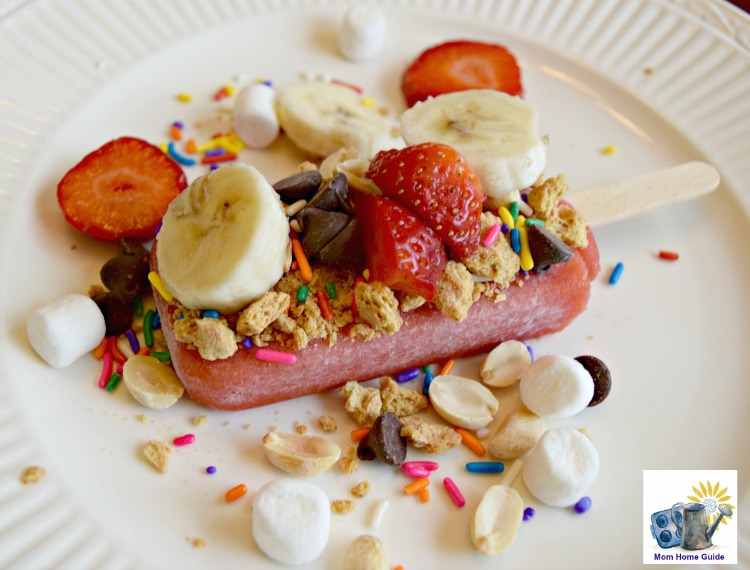 This is a look at my fruit bar after I added the whipped cream.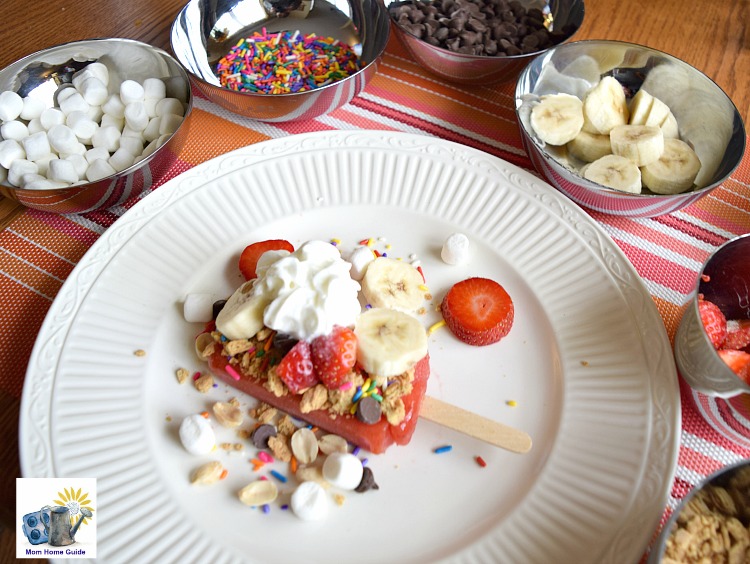 Here's another view. My kids love making these fruit bar sundaes so much! At first they were a little confused as to how to eat their fruit sundae — I told them with a fork, of course!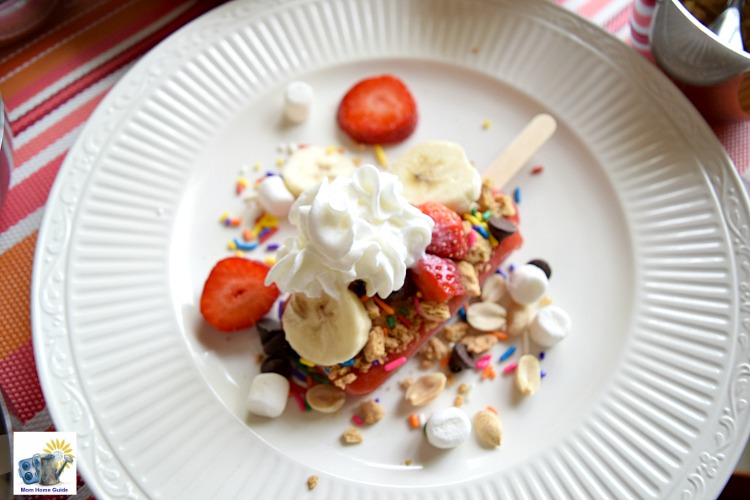 I picked up the Outshine® Bars when I was doing some shopping at my local Walmart. The fruit bars were easy to find in the store's ice cream section.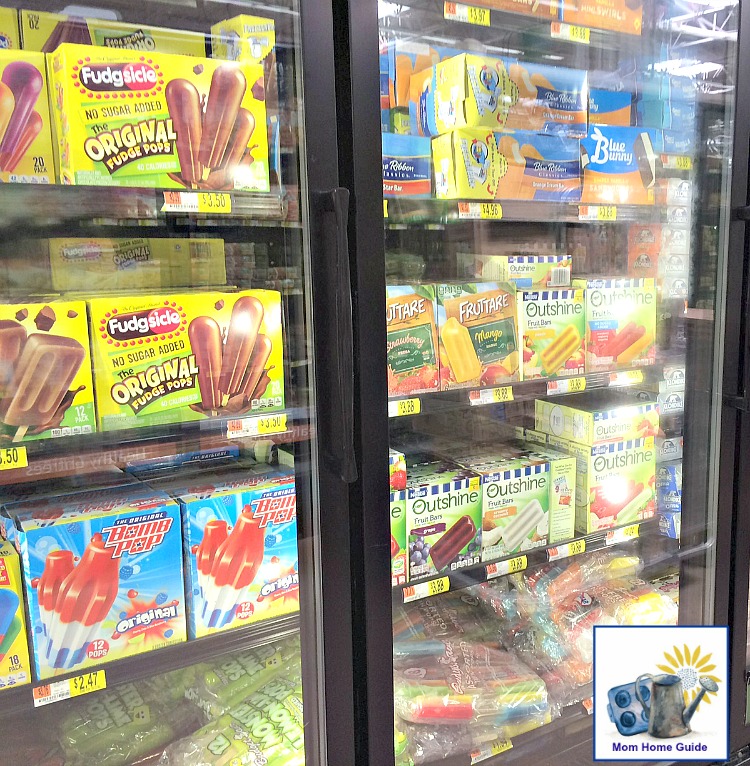 Try Outshine® Bars at Walmart
Interested in tasting Outshine® Bars? There will be sampling demos of these bars at Walmart during the weekends of May 21 and July 14. Check this list of Store Sampling Demos at Walmart to find a demonstration near you.
Outshine® sweepstakes
Get ready for your chance to win a $5,000 backyard refresh from Outshine®, plus hundreds of daily summertime prizes! You could win instantly. Text "Snack Brighter" to 30364, or enter at http://cbi.as/8vdq (walmart.com/outshine)
My family and I will be thinking up new toppings to add to our Outshine® Bars! What would you top your fruit bars with? Please share in the comments!