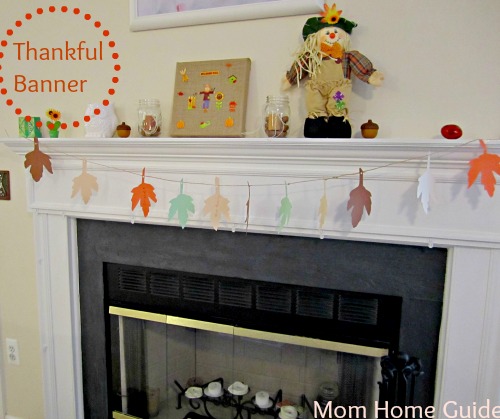 As busy moms, we can sometimes forget to take the time to think just how much we have to be thankful for. We get so wrapped up in our families' busy schedules, that we don't take a moment to step back and look at the big picture.
So, as Thanksgiving nears, I wanted to start a project for my family that will not only add some fun holiday color to our home, but will help us to realize how lucky we are to have each other, our home, our kids' school, our community, and more.
Thanksgiving Thankful Banner
I've seen Thanksgiving thankful banners on Pinterest, and think they are a great way to get into the spirit of the Thanksgiving season. So, this morning, I got out some leftover cardstock (but heavy construction paper will do, too) and some twine and got to work on my banner. Then I went out into the backyard and found a leaf to trace. Once I found one that I liked, I got to work!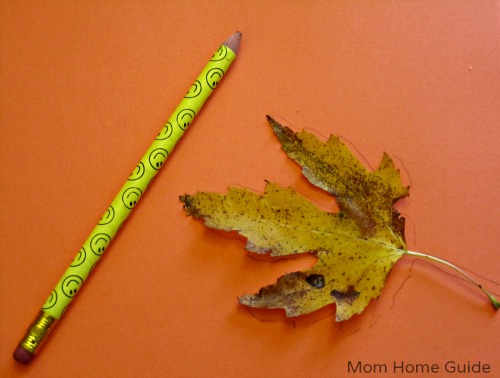 At first, I traced the leaf designs onto the paper and cut them out one by one, but then, I had the epiphany that I could move much faster if I folded the paper over a few times, so I could trace and cut out several leaves at once! (My mind was moving slowly this morning, LOL.)
Thankful Leaves
I then got out my useful hole puncher and punched a hole in each leaf so I could easily string the paper leaves together for the banner. If you plan to punch holes in the stems of your leaves, just make sure that the stems are thick enough first.
After my holes were punched, I took three paper leaves and wrote three things I am thankful for: my family, my home and our friends.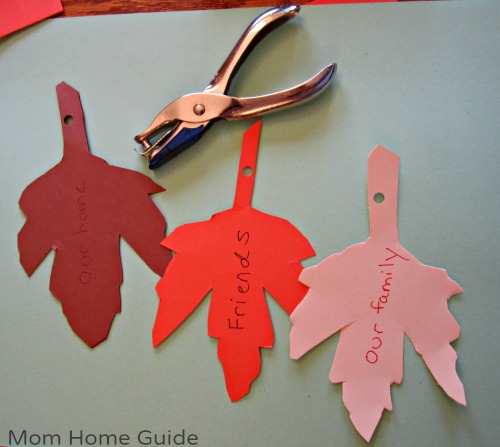 After I found some twine, it took very little time to string the leaves together for my Thanksgiving thankful banner. I think the kids will have fun writing what they are thankful for when they get home from school today!

Fall Thanksgiving Mantle
I like how the paper leaf Thanksgiving thankful banner adds extra color to my home's fall mantle!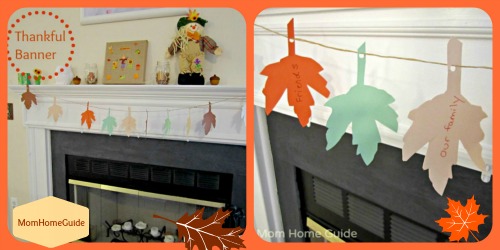 This project was shared at the Creative Spark Link Party!