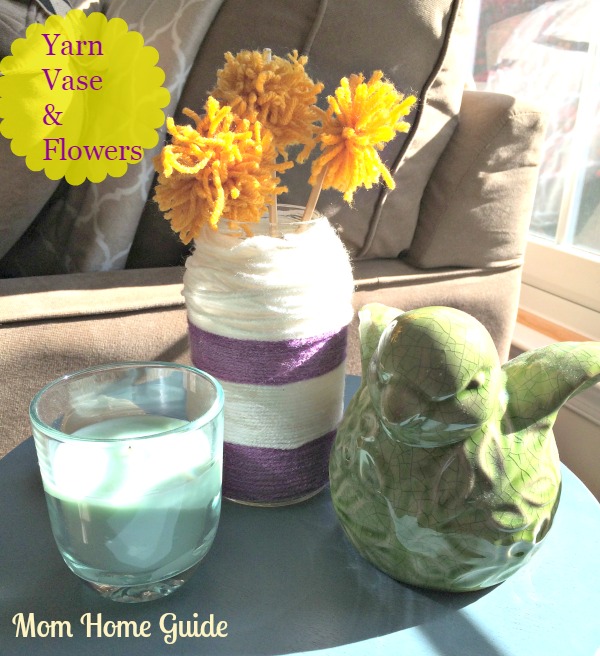 My kids and I are big believers in recycling, so we are eager to celebrate National Recycling Week! I am always holding onto used spaghetti sauce jars for crafts, and have lots of yarn on hand. So, my daughters and I decided to create a yarn craft using one of our recycled glass jars and some yarn we had on hand. We also created some yarn and chopstick pom pom flowers for our upcycled glass jar project — house plants don't seem to do well in our house! We get Chinese take-out fairly often, so we often have some chopsticks around.
Our project was inspired by a fun episode of the Amazon show, Annedroids. Created by Emmy-nominated J.J. Johnson (Dino Dan) and Sinking Ship Entertainment, Annedroids is a live-action adventure series about "Anne." The young female scientist makes several scientific discoveries with the help of her friends and her android assistants. The show is great for getting kids to think about how they can use science, technology, engineering, the arts and math (STEAM) in their lives.
My daughters and I were inspired by one Annedroids episode in which Anne experiments with growing plants, but her robo-mouse eats her experiment! (It looks like Anne has as much trouble with growing plants as my kids and I do!) Thankfully, the Annedroids-inspired "flowers" that my kids and I made should be pretty hardy. LOL.
Materials Needed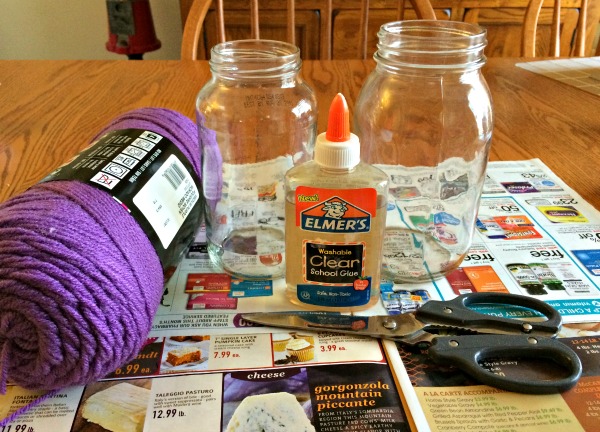 1 clean, empty glass jar
Yarn in the color(s) of your choice
Two sets of wooden chopsticks
Clear school glue
Scissors
Directions
Wrap yarn tightly around the jar, applying a line of glue around the jar before applying the yarn to the jar. (You can use one color, or alternate colors of yarn.) Make sure you use enough glue to securely adhere the yarn to the jar. Keep wrapping until the entire jar is covered with yarn.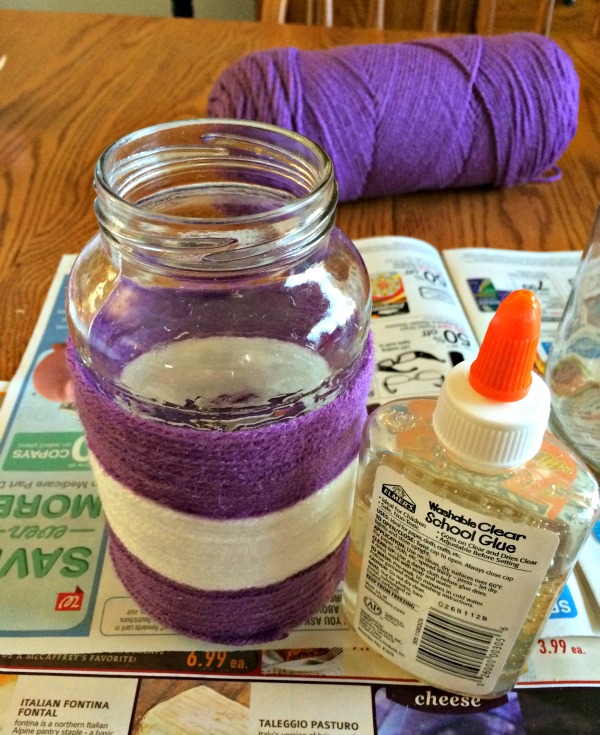 Create poms poms for your pom pom flowers. (You can create 1-4 pom pom flowers for your 4 chopstick "stems.") Wrap yarn around the four fingers of one hand and cut the yarn from your skein of yarn after you have wound the yarn around your hand about 30 times. Carefully slip the bundle of yarn off your hand. Tie and knot a separate piece of yarn around your yarn bundle. Slip the scissors through the loops of your yarn bundle, and cut. Trim your pom pom if you wish. (For detailed photos of how to create a yarn pom pom, check out this Pom Pom Wreath tutorial.)
Slip a chopstick through the middle loop of each pom pom. If you wish, you can also more firmly secure your the pom pom to the chopstick with some glue. Repeat for the other three flowers.
Once your flowers are complete, put them in your yarn vase for your own yarn bouquet!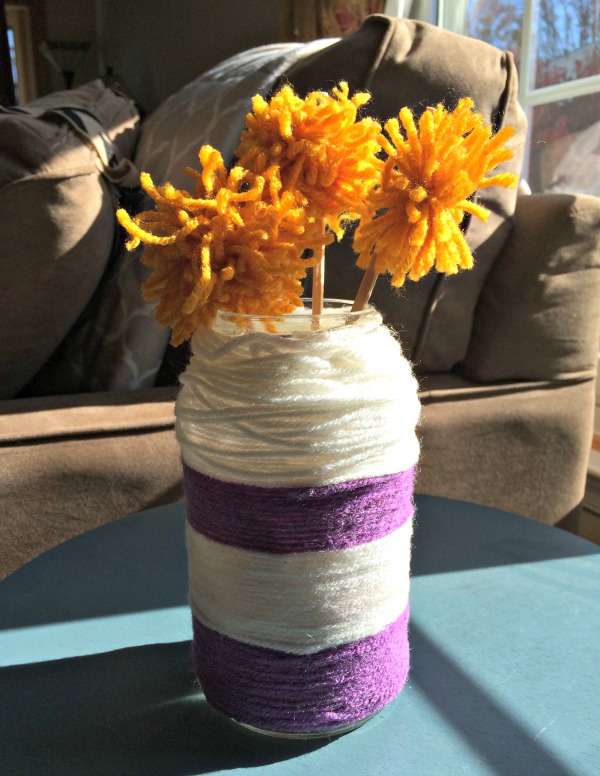 I was selected for this opportunity as a member of Clever Girls and the content and opinions expressed here are all my own.
Related articles across the web