I am participating in the Big Mountain Foods Recipe Challenge. I received free product in exchange for my participation.
Happy Monday! Today my blogging friends and I are getting together to share healthy breakfast recipes as part of the Taste Creations Blog Hop! I will be sharing a recipe for an easy and delicious veggie bratworst and egg sandwich with two kinds of kimchi! Scroll down to the bottom of this post to see the healthy breakfast recipes that my friends are sharing.
I have been looking to eat better in 2022, including eating more vegetables. So my breakfast sandwich includes cabbage and cucumber kimchi, as well as a Big Mountain Foods Big Brat Veggie Link, which contain pea protein, carrots, broccoli and onion.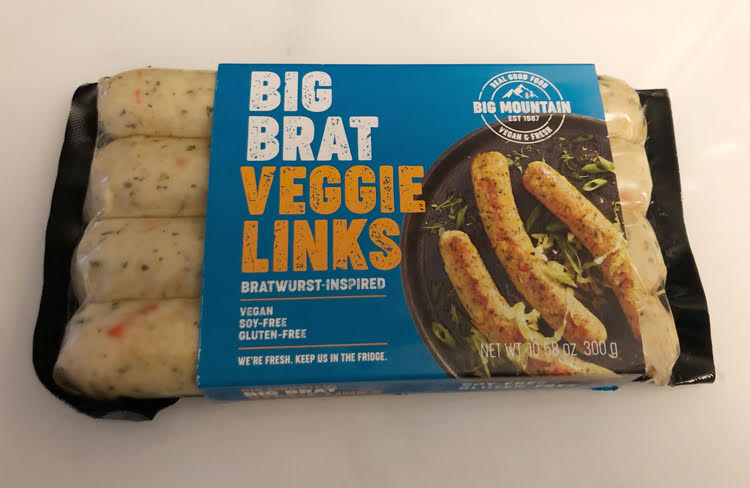 Kimchi—Healthy Probiotics
My family and I love kimchi. Kimchi is a spicy Korean pickled dish consisting of fermented vegetables—the most common kind of kimchi is cabbage kimchi, but there are other kinds, too, like cucumber kimchi and radish kimchi, my favorite. Kimchi contains beneficial probiotics that can lower cholesterol and help digestion and possibly lower inflammation. For this sandwich I used what I had on hand: cucumber and cabbage kimchi.
Easy Veggie Brat, Egg and Kimchi Sandwich
Ingredients
1 egg
1 roll
Few drops olive oil
1 Big Mountain Foods Big Brat Veggie Link
Kimchi of choice (I used cabbage and cucumber kimchi)
Hot sauce, optional
Instructions
My easy veggie brat, egg and kimchi sandwich is delicious and tasty and only takes minutes to make.
To make this sandwich, I simply fried an egg in my cast iron pan. I heated a small amount of olive oil in the pan before adding the egg and a Big Mountain Big Brat Veggie Link to the pan.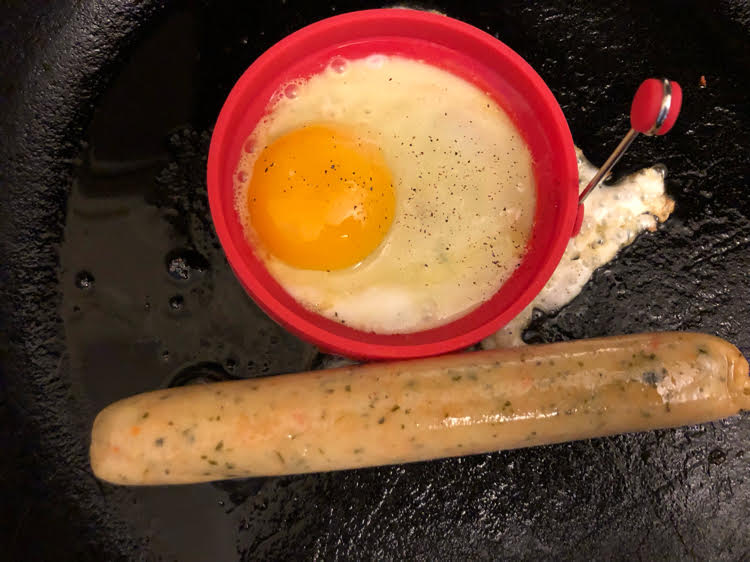 I used a silicone egg ring to give my fried egg a circular shape. Once the egg firmed up, I removed the egg ring, flipped the egg over and cooked it another minute or two until I was sure that the egg yolk was solid. (I don't like runny yolks.) I toasted the roll for a few seconds by placing it in the hot pan. Once the roll was toasted, my veggie brat was heated through, too.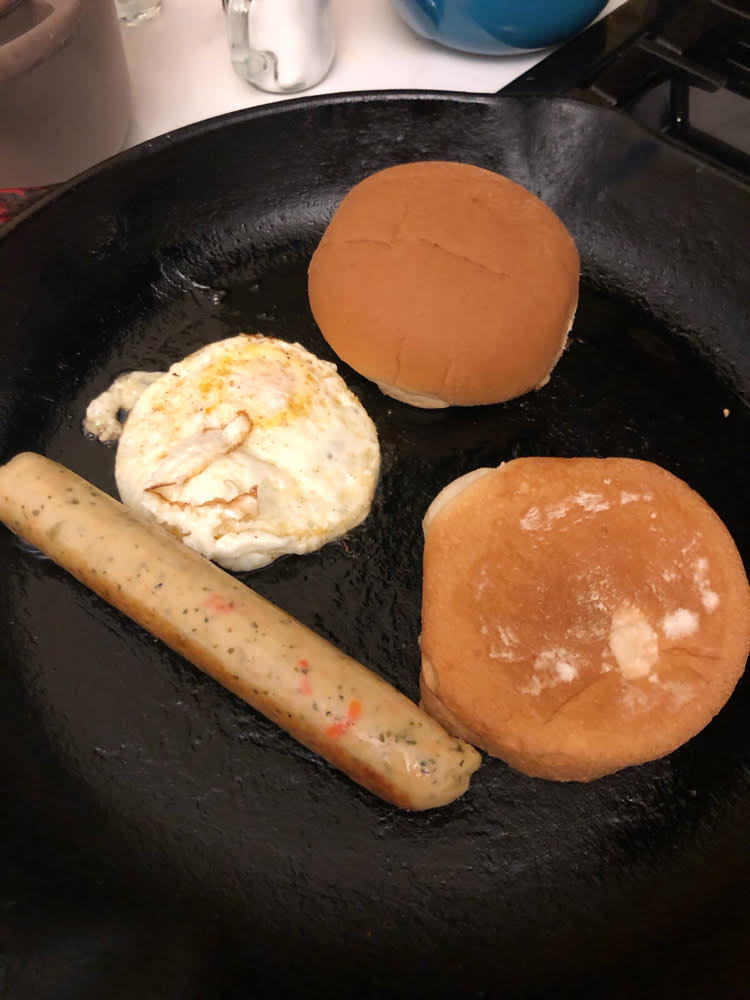 Then I sliced my veggie brat in half and then in half again so I can place the slices on a hamburger roll. Once the brat slices were on the roll, I topped it with the fried egg and some kimchi. I also added a few drops of Cholula hot sauce.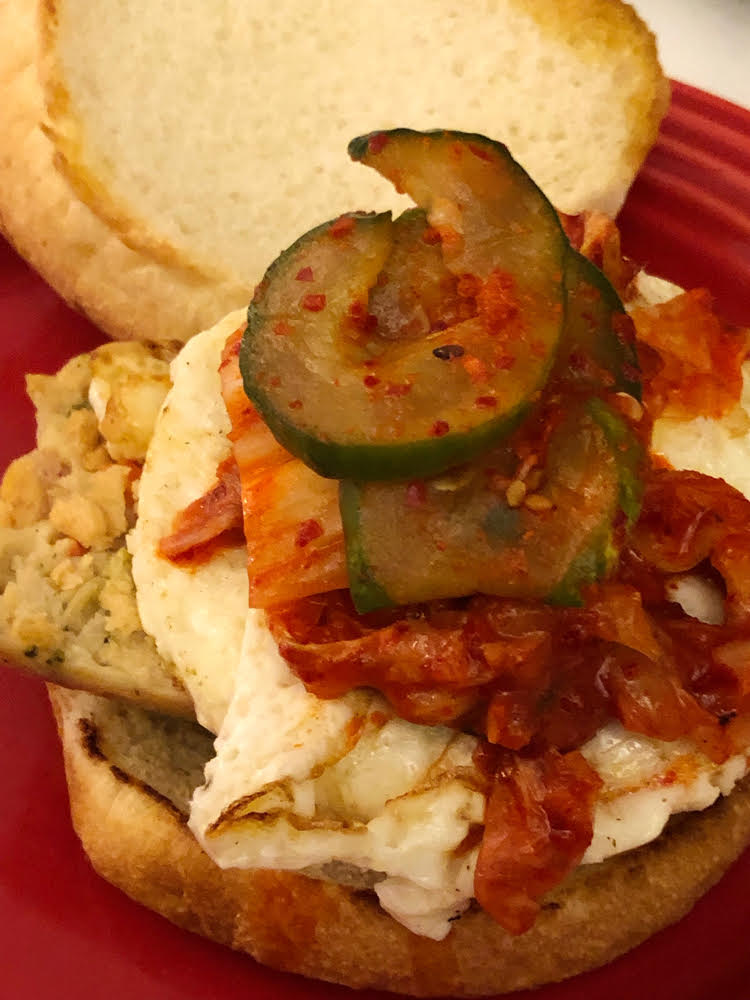 This veggie brat egg sandwich with kimchi is a delicious way to start the day. It provides enough protein to power me through a work day, for example, without being too filling. I like the dash of spiciness that the kimchi and the few drops of hot sauce provide too.
Check out these breakfast recipes!
Our Good Life—Egg White Omelette