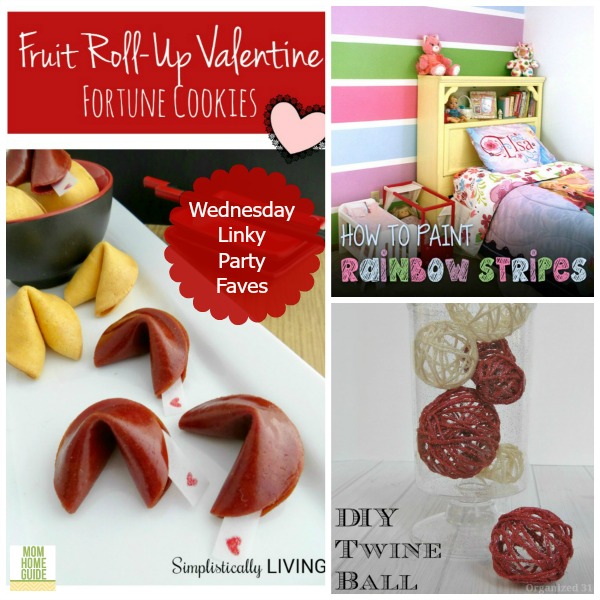 Happy Monday! How is everything in your neck of the woods? Where I live, everyone is getting ready for lots and lots of SNOW!! We are talking a BLIZZARD here! So, before the storm arrives, I thought I'd take the time to share my favorites from the A Little Bit of Everything linky party, which I co-launched with some of my blogging friends last Wednesday.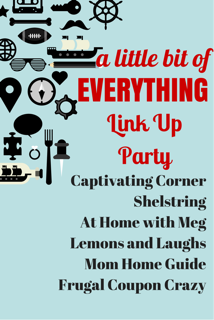 First up, I love the rainbow-striped wall that Carrie of Curly Crafty Mom painted for her daughter's room. She used a laser level to get the even stripes. BTW, did you know that a laser level actually sticks to the wall? I didn't know that! I have to get one of those! Her tutorial shows you everything you need to know for planning out and painting a striped wall!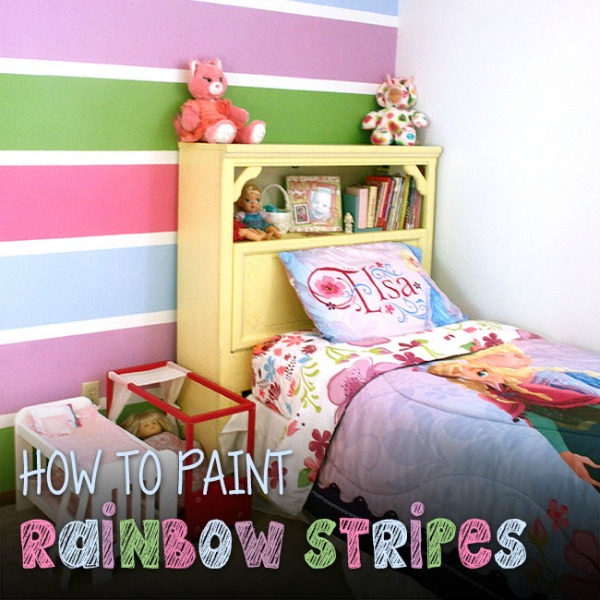 Another favorite of mine are the red and white DIY twine balls by Susan of Organized 31. I'd love to make these for Valentine's Day — I think my kids would have a lot of fun making them with me, as it involves blowing up and popping balloons!

Last up, I also liked the fruit roll-up valentine fortune cookies by Brittanie of Simplistically Living. The cookies are so incredibly adorable, and they don't look very difficult to make! I know my daughters would have a blast with these!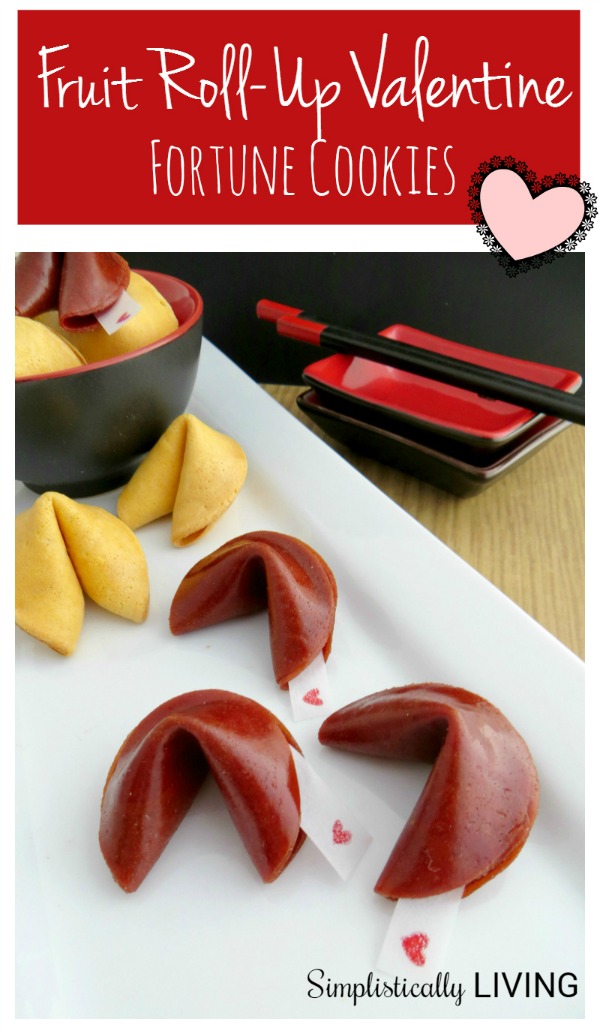 I am looking forward to seeing all the fun projects, crafts and recipes that will be linked up to this week's A Little Bit of Everything Wednesday linky party! Be sure to stop by!