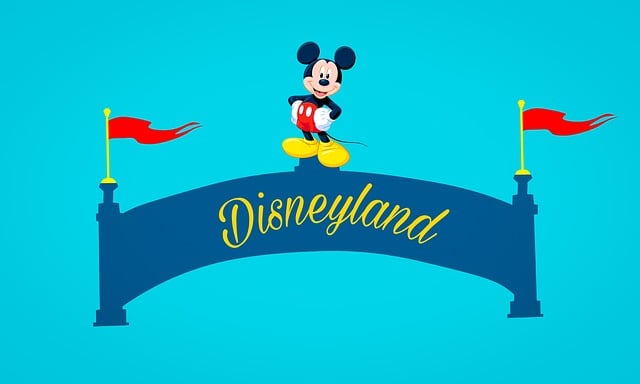 While you may want to give your children a Disney experience all the time, you may not be able to afford it. Plus, here are other things you may want to explore too. So the question on the mind of most parents is the most appropriate age to take the kids to a Disney park.
No age is too young or too old for Disney. But of course, you do not want to visit when your children are too young to remember anything. Also, different age parks will appeal to different age groups; the best question should be what parks to visit for your child's or children's age.
This guide explores some of the best Disney parks in America based on age and can be a good read in deciding which to pick.
Animal Kingdom
Disney's Animal Kingdom is a great place to visit with family. But younger children between 3 and 12 will have more fun here. The park features over 1,200 animals worldwide, from fierce tigers, majestic elephants, beautiful birds, and playful monkeys.
It offers a perfect balance of entertainment and education, allowing your children to learn conservation from a young age in a way that leaves a lasting impression on their young minds. But animals are not all there is to the Animal Kingdom.
Your kids will also enjoy rides on the Wildlife Express Train, TriceraTop Spin, the Na'vi River Journey, and enactments from their favorite Disney movies such as the The Lion King and Finding Nemo. You may also look at this list of Animal Kingdom ride recommendations for tips on every fun activity you can enjoy in Animal Kingdom.
Magic Kingdom
Like Animal Kingdom, Magic Kingdom appeals most to the 3- to 12-year age group. This park is Disney's enchanted park, where childhood fairy tales come to life. You will still love it as an adult if you have never been here. But the kids will enjoy the experience the most because their young minds still believe in fairy tale magic.
Some outstanding attractions in the park include the iconic Cinderella Castle, Dumbo, the flying elephant, and "It's a Small World," among others.
If your kids love fast-paced attractions like Splash Mountain, Space Mountain and the Big Thunder Mountain Railroad, will certainly leave them thrilled. Also, they get to meet their favorite Disney characters, such as Disney princesses, Mickey Mouse, and other Disney friends wandering in the park.
Disney Hollywood Studios
If you have teens and younger children, Disney's Hollywood Studios is the park you want to visit. While it appeals to kids of all ages, older kids and teens have the best experiences here.
Your kids can enter the world of movies such as Star Wars: Galaxy's Edge, Toy Story Land, and The Twilight Zone Tower of Terror through the immersive experiences offered in the park.
The whole family gets to enjoy live performances and movie enactments. Ensure your younger kids do not miss the Disney Junior Dance Party, where they dance to their favorite rhymes and enjoy a meet-and-greet session with their favorite Disney characters.
Walt Disney World Epcot Theme Park
Walt Disney's World Epcot theme park is the perfect fit for the intellectually curious child aged between 8 and 14. The theme park is divided into two; the World Showcase and the Future World.
The World Showcase part of Epcot features pavilions representing different countries and cast members who help kids learn the traditions and different facts about those countries. The kids and the entire family also get to sample global cuisines, but the most important lesson is teaching kids to appreciate diversity at an early age.
The Future World section of the Epcot offers a thrilling array of technological images of the future. This part of Epcot appeals most to the more science-leaning kids and fictional sci-fi movie lovers. Its major attractions include driving virtual concept cars and simulated spaceship Mars travels.
DisneyLand Resort California
You do not always have to travel to Florida to enjoy a Disney experience. Disneyland Resort in Anaheim, California, is an excellent alternative to Walt Disney World if you live in California or are close to California.
This park is the first of all Disney parks and was envisioned and built by Walt Disney himself. Its main attractions include the Sleeping Beauty castle, the thrilling adventures of Tomorrowland, and the whimsical Fantasyland, making it a great place for kids of all ages.
Young kids can enjoy meeting and greeting their favorite Disney characters, while older adults can enjoy its adrenaline-pumping activities like the Space Mountain roller coaster.
Final Words
No one gets too old for Walt Disney World. But of course, your children will love it more. As highlighted in this guide, there isn't a perfect age for taking your kids to a Disney park. As long as they are old enough to remember their experiences long after being there, it's a good time to give them an adventure of a lifetime.
Also, age groups will love different parks, so choose carefully or try a taste of everything if you can afford it. It is a once-in-a-blue-moon experience, so overindulging would be no harm.