I love wine glass charms — they add a little whimsy to a party or a moms' night out, and they make it so much easier to distinguish whose glass is whose (especially after a few glasses have been poured and enjoyed).
But, wine glass charms can be pricey — "Ladies Night Wine Class Charms" from Wine Enthusiast sell for $24.95 — plus, it can be difficult to find charms I like.
So, when I saw some cute and simple charms in the jewelry section at my local craft store at the low price of $2.50 for 6, I scooped them up. I also then bought some earring hoops/findings (with rhinestone accents) for $3 for a pack of 8.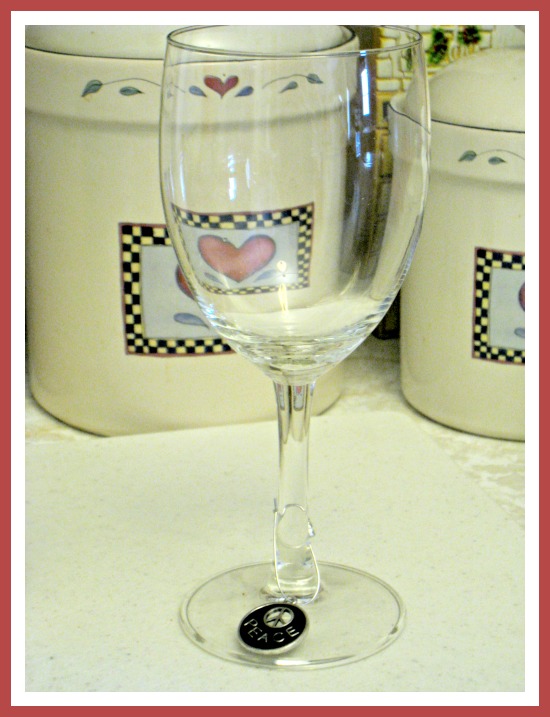 Make Your Own Wine Glass Charms
When I got home, all I did was slip the charms on the hoops, and voila, I have cute wine glass charms that include various hearts and peace signs.
So the next time I have some friends or family over and we break out some wine, I will be sure to share the love!