Thanks to X-Sense for sponsoring this review—I received an X-sense smoke detector in exchange for my honest opinion. There are Amazon Associates links in this post. If you click on a link, I may earn a small commission that may help fund this blog. Thanks!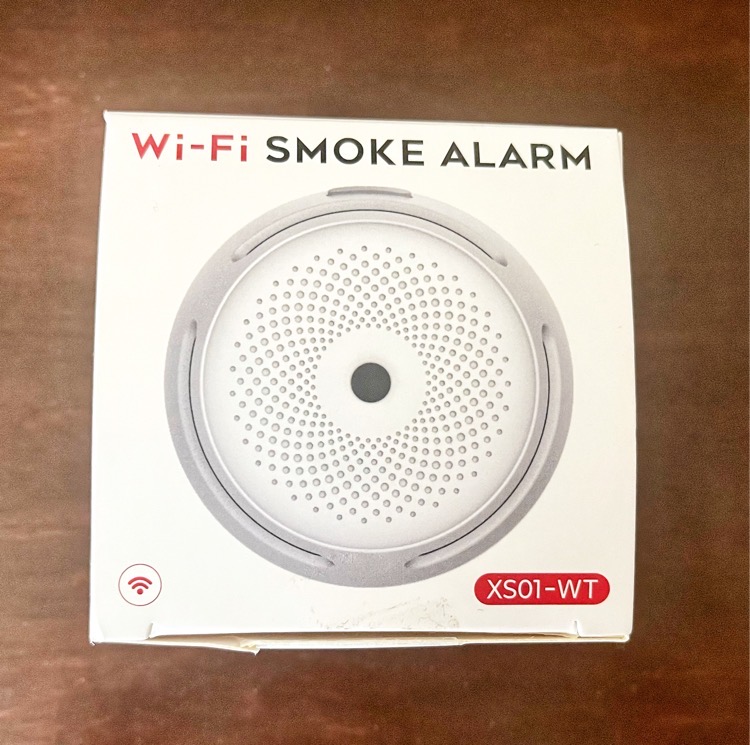 I have had two frightening experiences in my home in the nearly 20 years I've lived here. Once when I was cooking on our gas range, a flame somehow kicked up from the pan and flared up toward the microwave oven above, and once when I had just gotten a new convection toaster oven, there was a scary toaster oven fire when a taco shell burst into flames—I was trying to keep an eye on my young twins at the time and was new to convection cooking. Not to mention that the hardwired smoke alarm system in our home is also about 20 years old. Bob Vila says that smoke alarms have a lifespan of only about 10 years! I have no idea if our old alarms are working properly, and hardwired systems are pricey to replace. So I was happy when given the chance to review the battery-operatedX-Sense XS01-WT Smart Smoke Detector!
X-Sense XS01-WT Smart Smoke Detector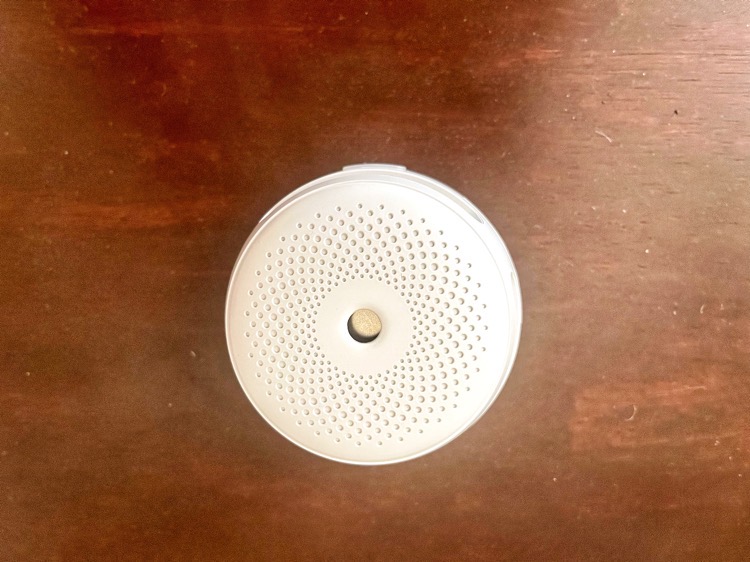 What I really like about my new X-Sense XS01-WT Smart Smoke Detector is that it should last for about 10 years and the replaceable lithium battery should work for 1-2 years. The alarm has a photoelectric sensor and a surprisingly and modern-looking profile; it's a lot less bulky than the older smoke detectors we have in our house. I like the new look! I think the white matte finish helps it to blend into the ceiling well.
I love that I was able to easily pair my new smart X-Sense smoke alarm with my iPhone. (To install, you just simply screw it in the wall with the two supplied drywall anchors and screws.) Then I simply downloaded the Smart Life app and paired the detector with the app—pairing my detector was fairly easy—I just needed to find my device under "sensors" in the large list of devices that were shown on my app—and I didn't even need to refer to the instruction manual that accompanied my device to get my alarm up and running.
As soon as I paired the device, I tested it by pressing the test button on the side of the unit to sound the alarm to make sure it was working, and was able to see on my app that it's self-check was successful.I quickly pressed the button on the side of the unit to silence the alarm—it was quite aloud.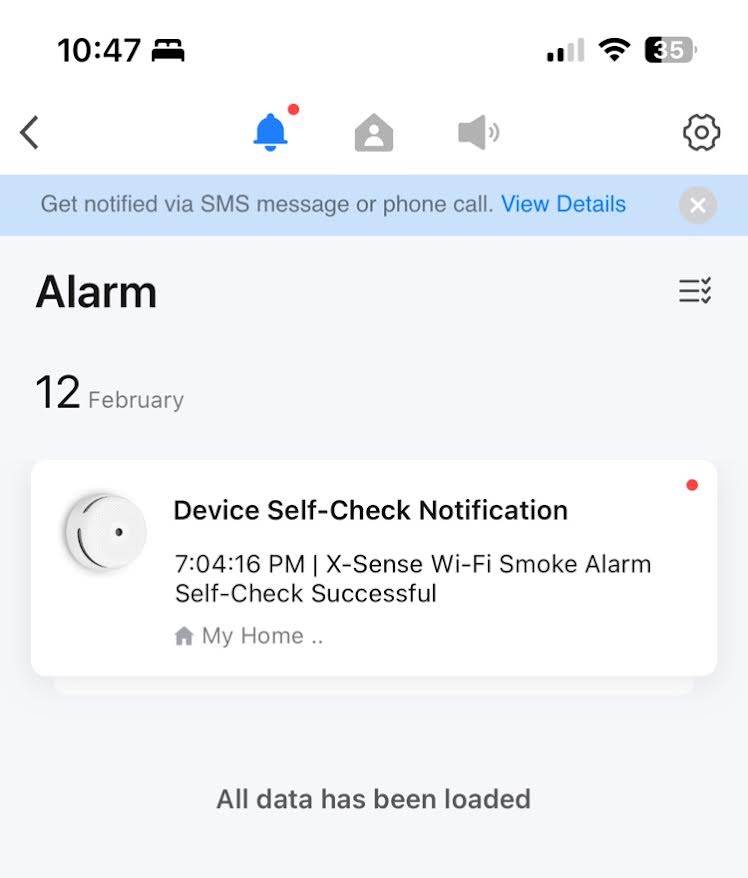 I can also use the app to check remotely to see the alarm's status and to ensure that my home is safe. I set my app to push notifications to my phone's notification bar in case of an emergency. I could choose to also receive a phone call and/or text message if the unit's sensors are activated, but that comes at an additional cost.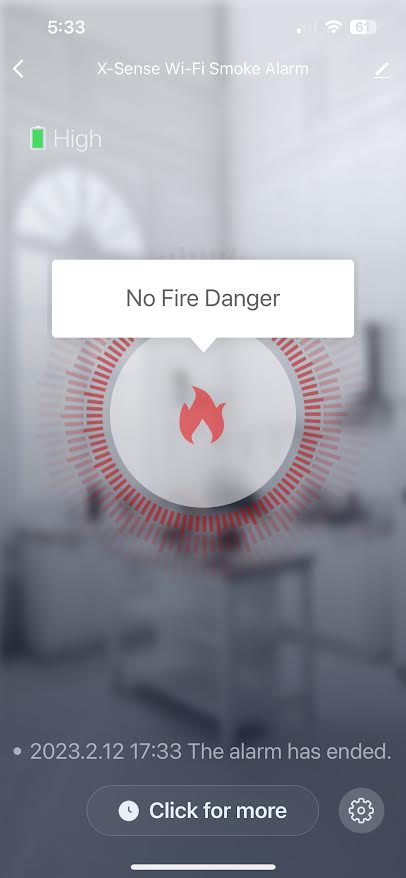 I decided to put the X-Sense detector in the hallway that's off all the bedrooms in our home as a precaution to help protect us while we are sleeping.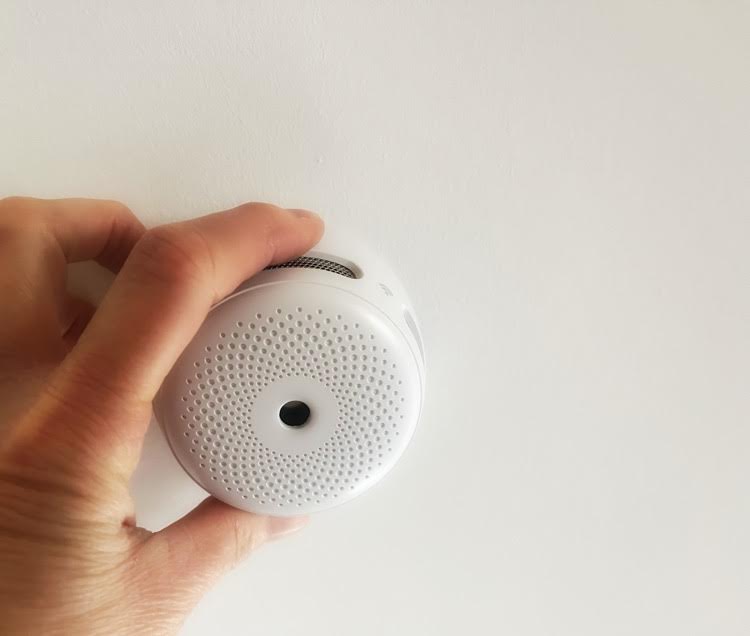 I'm thinking of getting a second X-Sense XS01-WT Smart Smoke Detector for my home's first floor since we only have one hardwired smoke detector on that floor in our home's living room, and that detector is a fair distance from our family room. I just wish that my new X-Sense alarm could be part of an interconnected system—if I add another X-Sense alarm, it would be great if both alarms would sound together if there were a fire. X-Sense does sell interconnected systems, but this particular model doesn't work as part of an interconnected system.
X-Sense offers a wide variety of products, including smoke and carbon monoxide detectors, combination alarms and smart-home products—I may check out their carbon monoxide detectors, as there is only one of those currently in my home.
In all, I think my X-Sense XS01-WT Smart Smoke Detector is a great product.