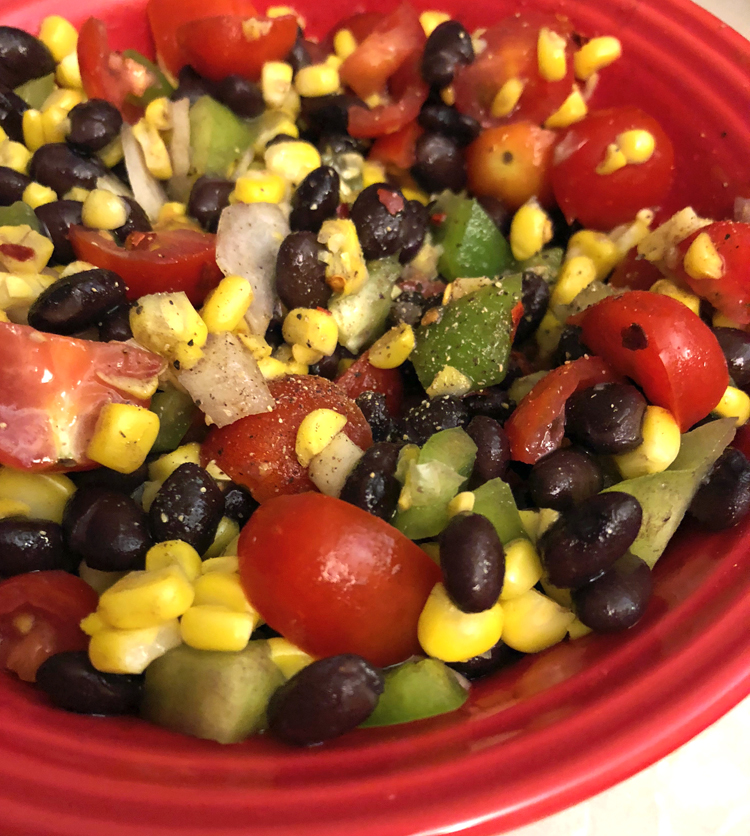 My family and I have been looking to eat more vegetarian meals. My husband and I are trying to lose weight, and we all are striving to eat healthier in general. That means we have been substituting things like beans and peanuts for animal protein like chicken and beef. We cheat a little on the weekends, but during the week, I have been trying to serve at least a few vegetarian dinners. My kids and I really like Mexican food, so I made a quick bean salsa one recent week night. The salsa can be served in a tortilla, as a side dish, or as part of a main dish green salad.
Ingredients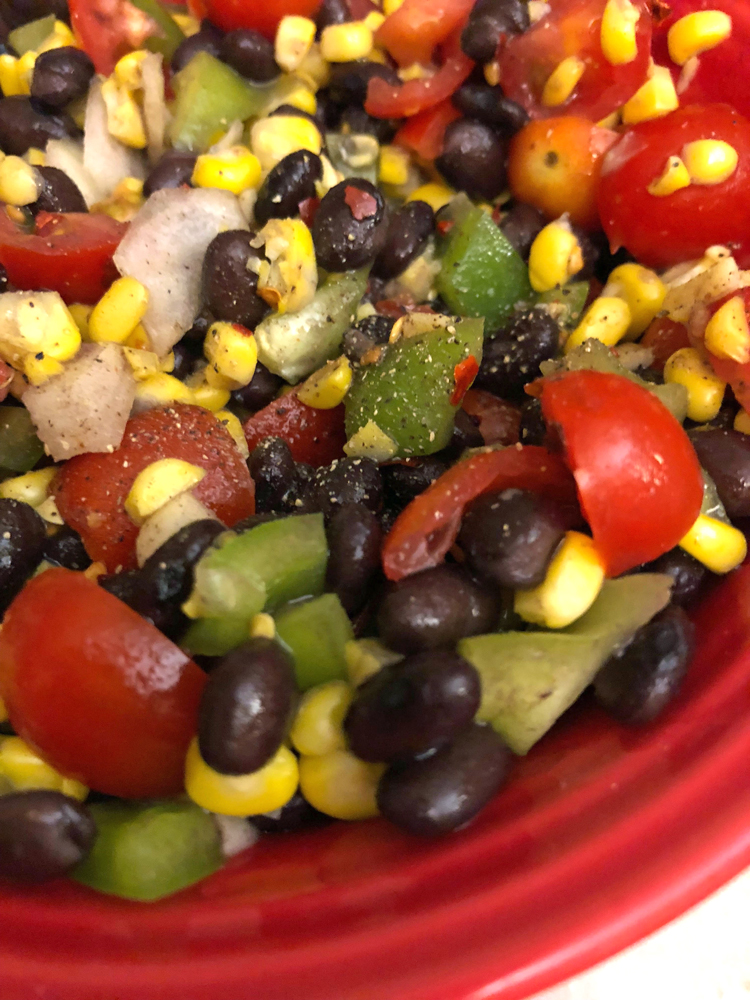 1 cooked ear of corn or 1 15-ounce can of yellow whole kernel corn, drained
1 15-ounce can black beans, rinsed and drained
1 green pepper, chopped
1 cup chopped onion (I used yellow)
2 cups chopped grape tomatoes
Juice of one lime
½ teaspoon cumin
2 tablespoons olive oil
½ teaspoon salt
½ teaspoon pepper
1/2 teaspoon garlic powder
If wanted, add ¼ cup fresh chopped fresh cilantro and some hot pepper flakes to taste.
Instructions
Putting this recipe together couldn't be easier! Simply add the beans, chopped onion, tomatoes and green pepper to a bowl. Add a can of corn — if using fresh corn, microwave an ear of corn for 3-4 minutes and slice the corn from the before mixing in. Stir in the olive oil, spices and lime juice. If you'd like to add some spice, mix in some red pepper flakes to taste. (I'd start with 1/2 teaspoon or so first.) If desired, garnish the black bean salsa with fresh cilantro.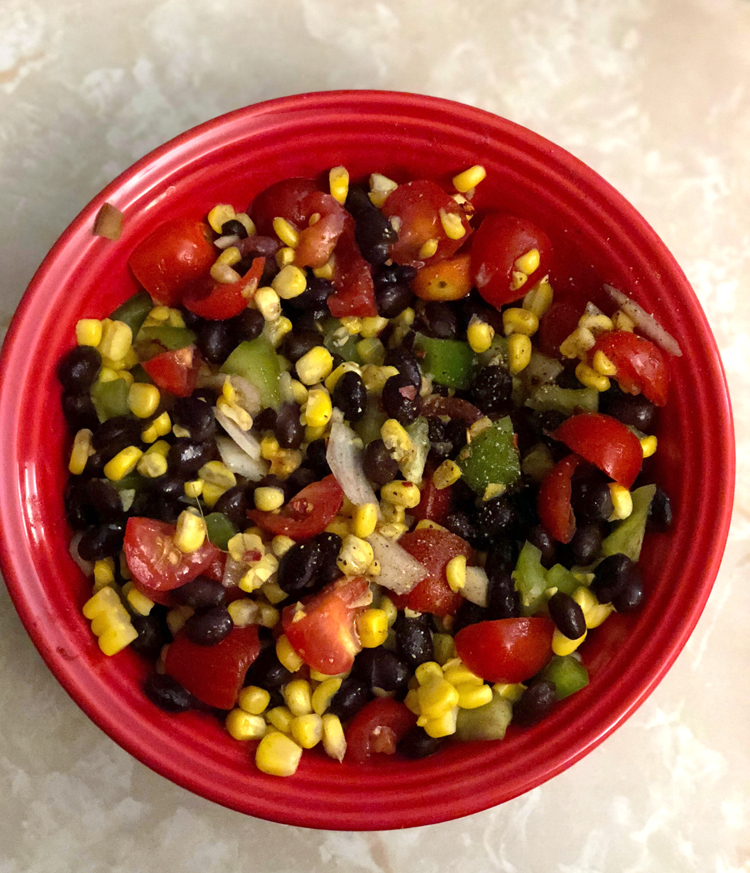 This salsa taste great in a tortilla, on a salad or when served with tortilla chips.