Thanks to Canvas Discount for providing me with my custom acrylic print for review. All opinions expressed in this post are my own.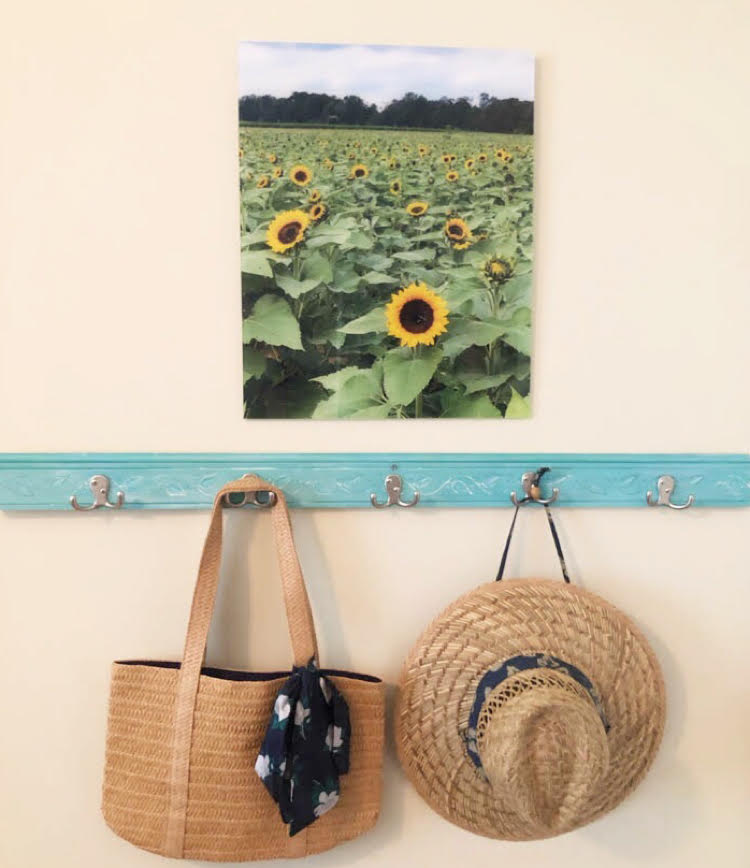 Welcome to Friday Finds! On Fridays I share information about favorite products that I've tried and own. Today I am sharing about a beautiful custom acrylic print that I had made through CanvasDiscount.com.
When it comes to decorating my home, I love decorating with photos from my family's travels to places both near and far. I've recently added a beautiful custom acrylic print from CanvasDiscount.com to my home's master bedroom. The print really brightens a corner of the room that didn't have much decoration before!
I've never had an acrylic print before. Now that I have one, I really love it! With a custom acrylic print, your photo is preserved behind glass. The acrylic print is UV and moisture resistant, and the colors are really vibrant! The photo is almost like having a window that looks out onto a beautiful field of flowers.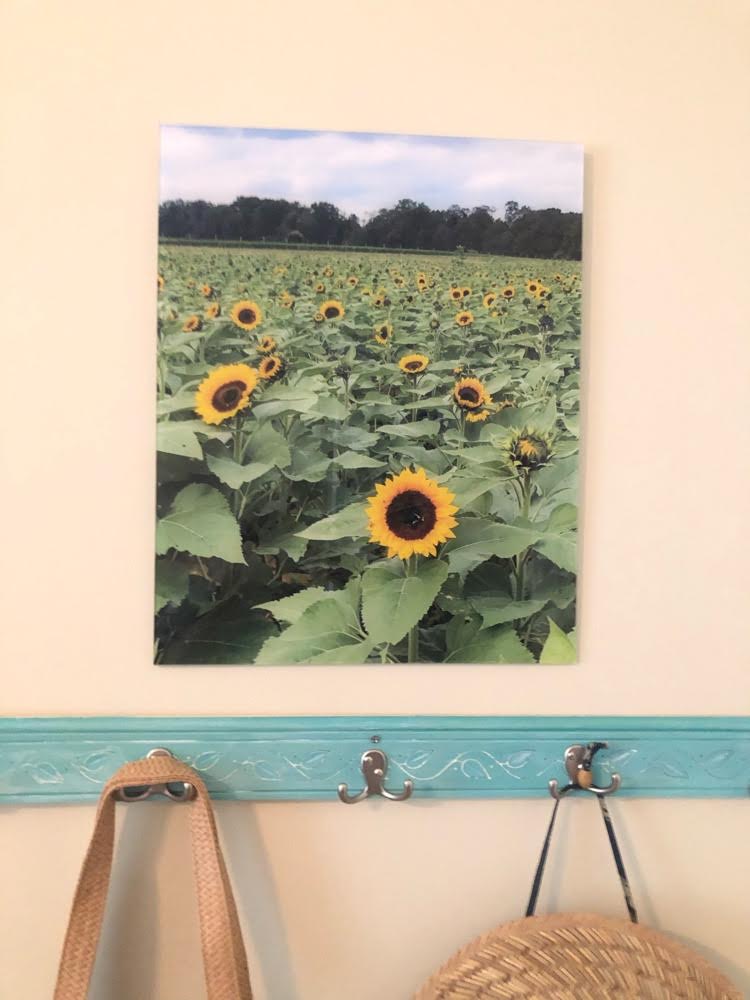 I made a 16″ x 20″ print of a photo I took of a sunflower field I visited near my home. I can see the print from my bed in my bedroom. The print makes me happy, as it reminds me of that beautiful fall day two years ago that I walked among those gorgeous sunflowers! Another thing I love about the acrylic print is that it's super easy to clean.
I hung my new print above a new coat rack/face mask rack that I made, painted and installed in my bedroom. The rack is a great place to keep a hat and a pretty straw bag that I can grab before I head out for my next excursion. I love visiting the gorgeous parks, farms and open spaces around where I live in central New Jersey. Hanging my acrylic print was super easy with the inexpensive hanger set that I ordered from CanvasDiscount.com.
Designing and Printing Acrylic & Canvas Prints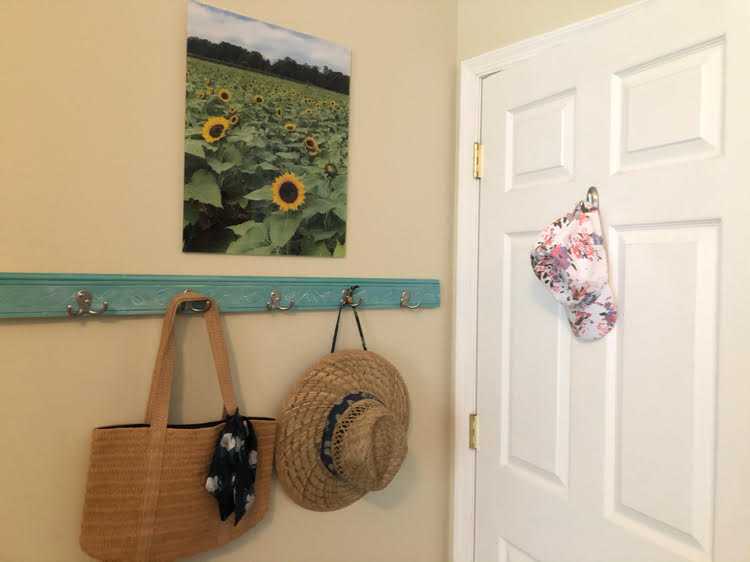 Designing my new sunflower field acrylic print was so simple on CanvasDiscount.com. I simply uploaded an image of my choice from my device onto CanvasDiscount.com. I then used the website's easy designing tools to edit the photo as I wished. (I opted to zoom in a little to show less of the foreground and to place more emphasis on the sunflower field and the sky behind it.) I literally designed and ordered my acrylic print within a few minutes.
You can also design canvas prints on CanvasDiscount.com – the same easy designing tools that I used to create my beautiful acrylic print can be used to design and print your own canvas print, as well.
A great thing is that CanvasDiscount.com is offering 15% off all canvas orders to Mom Home Guide's readers! Just use the coupon code MOMGUIDE15 when ordering.