This post contains Amazon affiliate links.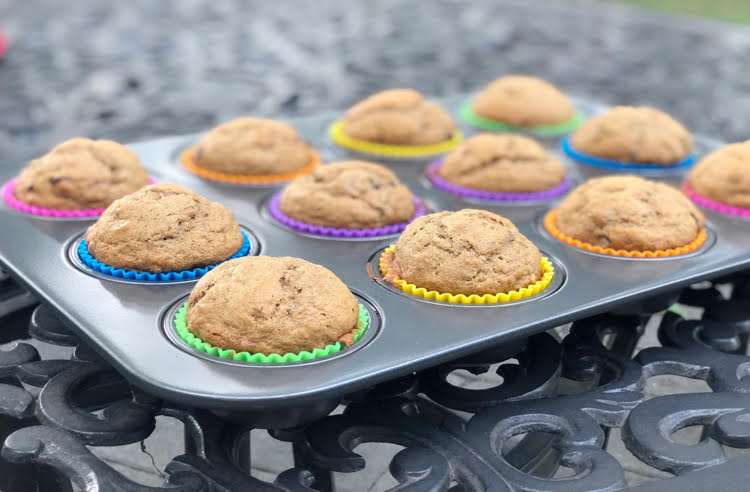 Happy Friday! On Fridays, I like to share some of my favorite products that I've tried and owned in my new column, Friday Finds. In today's post, I am sharing the details about the beautiful rainbow AmazonBasics Reusable Silicone, Non-Stick Baking Cups Liners
that I purchased.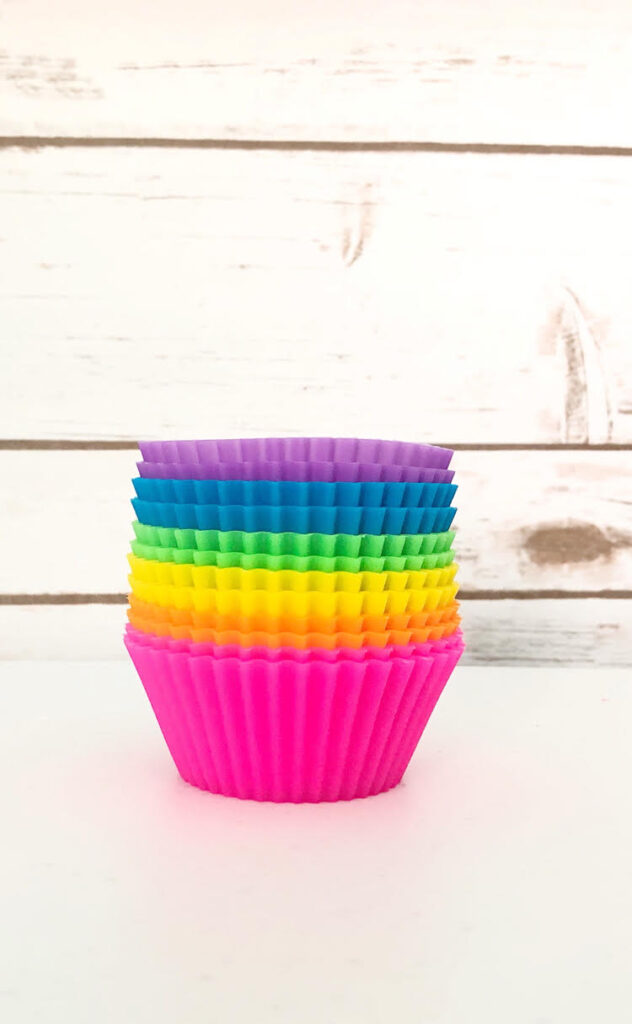 I've been wanting some re-usable silicone baking cups. Silicone is great for baking. The liners are non-stick, bright and colorful, and can be re-used.
I saw these AmazonBasics Reusable Silicone, Non-Stick Baking Cups Liners – Pack of 24, and knew they would be perfect!
My daughter wanted to make banana chocolate chip muffins the other day. It was the perfect opportunity to try out our new cupcake liners and muffin cups!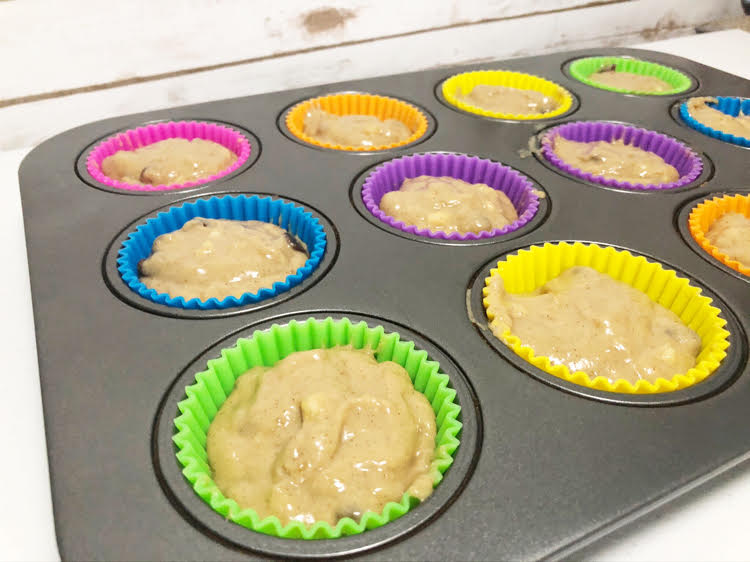 I want to give kudos, by the way, to my beautiful and sweet daughter who made the banana chocolate chip muffins shown in this post. She's a great baker. She also took most of the photos! (Thanks, sweetie!)
These liners and baking cups are a cost-saving alternative to disposable paper baking cups. The silicone baking liners work with any standard muffin pan.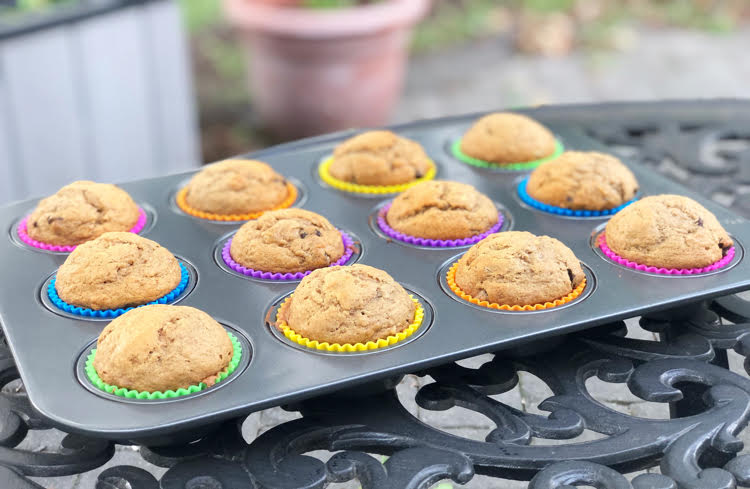 It's hard not to be happy when you have a yummy muffin (preferably something with chocolate) in a cute and colorful silicone muffin cup!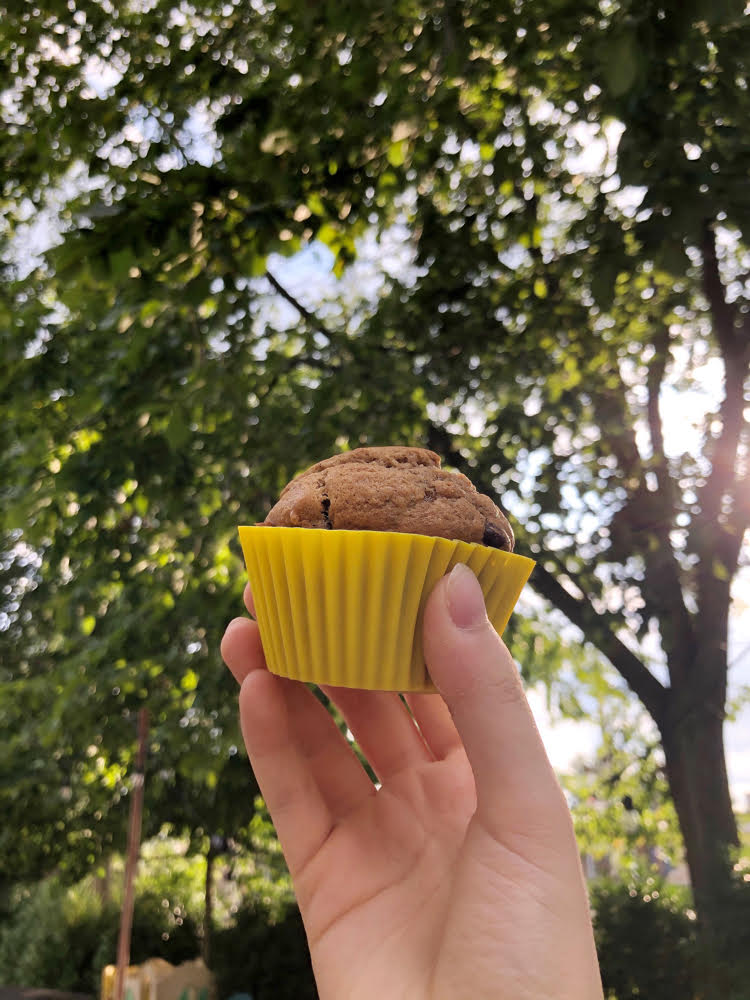 These muffin and cupcake liners are perfect for my kitchen. I often discover that I am out of those paper cupcake liners when I am in the middle of baking something!
Another plus to these liners is that they don't stick to your food or to your cupcake or muffin tin. You don't have to grease or use cooking spray on the muffin tin.
Plus, these silicone muffin and cupcake liners are freezer-, microwave-, oven-safe (up to 500 degrees F) and dishwasher-safe. How awesome is that?
These silicone cups would also work well as snack cups to pack in a lunch box. I think 2-3 of these silicone cups filled with different snacks would brighten any child's day!
I got the 12-pack set of silicone cupcake liners, with 2 of each color: pink, orange, yellow, green, blue, and purple.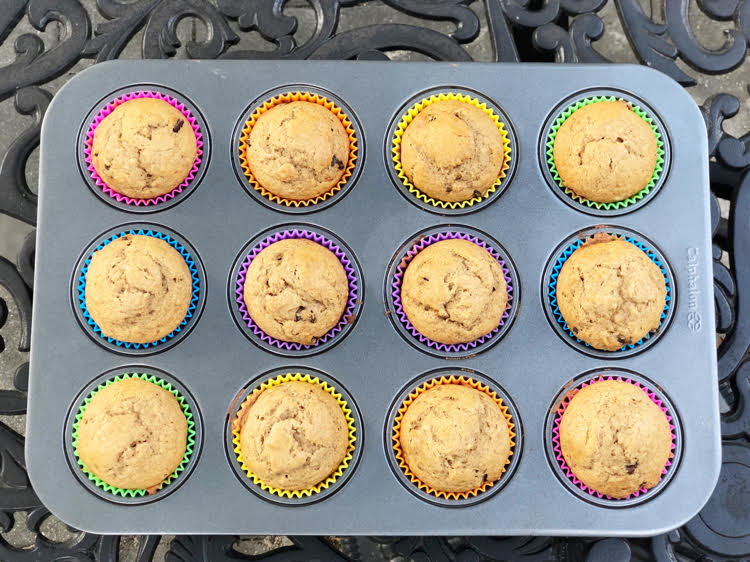 There is a lot less cleanup when I use these muffin liners since I usually don't have to hand wash the muffin tin! These AmazonBasics Reusable Silicone, Non-Stick Baking Cups Liners ($7.99) were a good purchase!
Check Out My Other Friday Finds
Acrylic Print Review & Coupon Code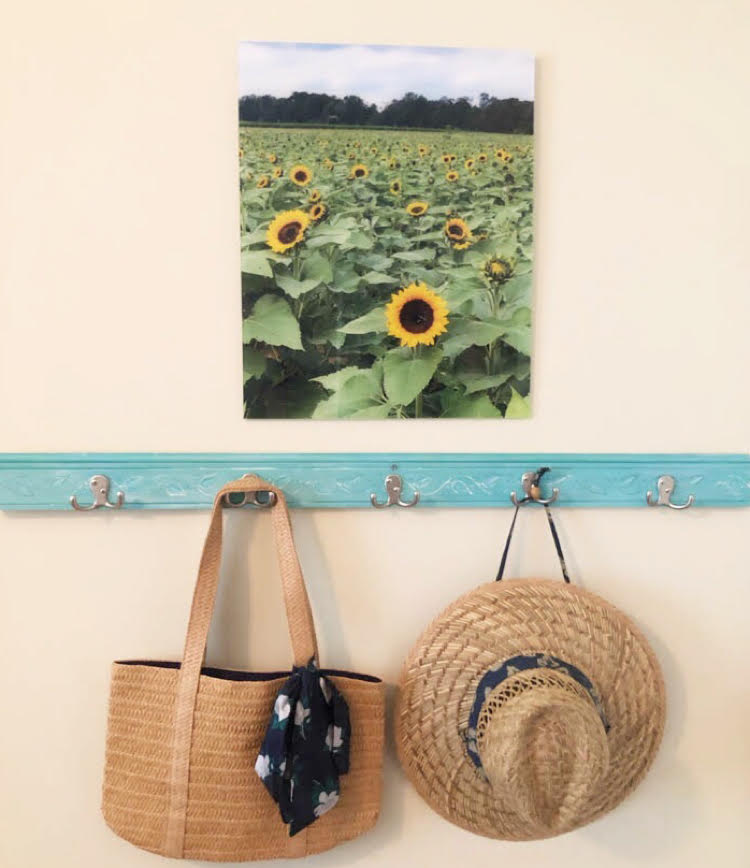 Cozy Fall Bedroom (Weighted Blanket & 100% Cotton Sheets)