This post contains Amazon affiliate links. These links cost you nothing, but may earn a small commission that helps to support this blog. Thanks!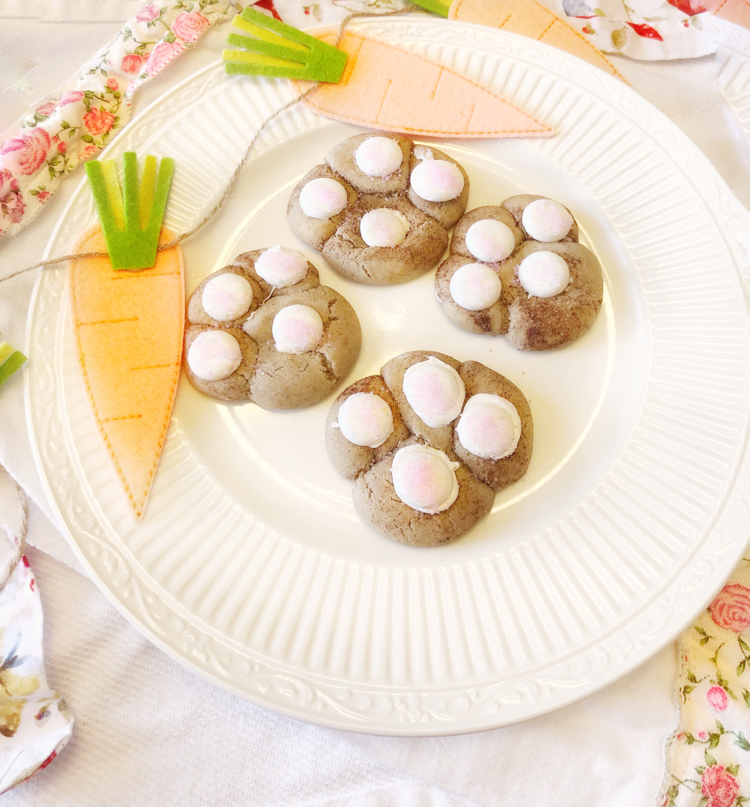 Welcome to the Taste Creations blog hop! Today my blogging friends and I are getting together to share recipes for Easter treats! My blogging friends and I share recipes together on the first Monday of every month. It's a dependable and fun tradition when everything else has been so unpredictable. For my recipe, I am sharing cute bunny paw print snickerdoodle cookies!
I thought at first that I wouldn't be able to participate in today's blog hop. I am out of butter, and with New Jersey's stay in place mandate, I didn't want to unnecessarily run to the grocery store. Luckily, I've discovered it's possible to make incredibly delicious snickerdoodle cookies without butter! (You just need to some vegetable oil – I used corn oil.) My family is pleased that I baked the snickderdoodles — the cookies have been disappearing quickly!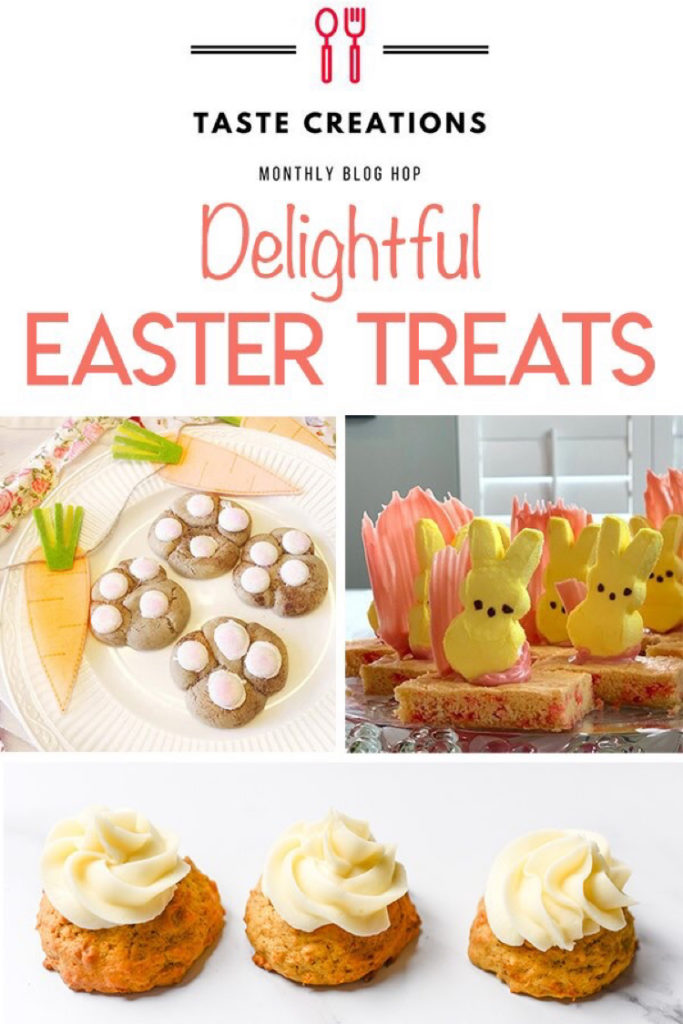 Be sure to check out the links to my friends' recipes for Easter recipes at the bottom of this post!
Easter Bunny Paw Print Snickerdoodle Cookies Recipe (Butter Free!)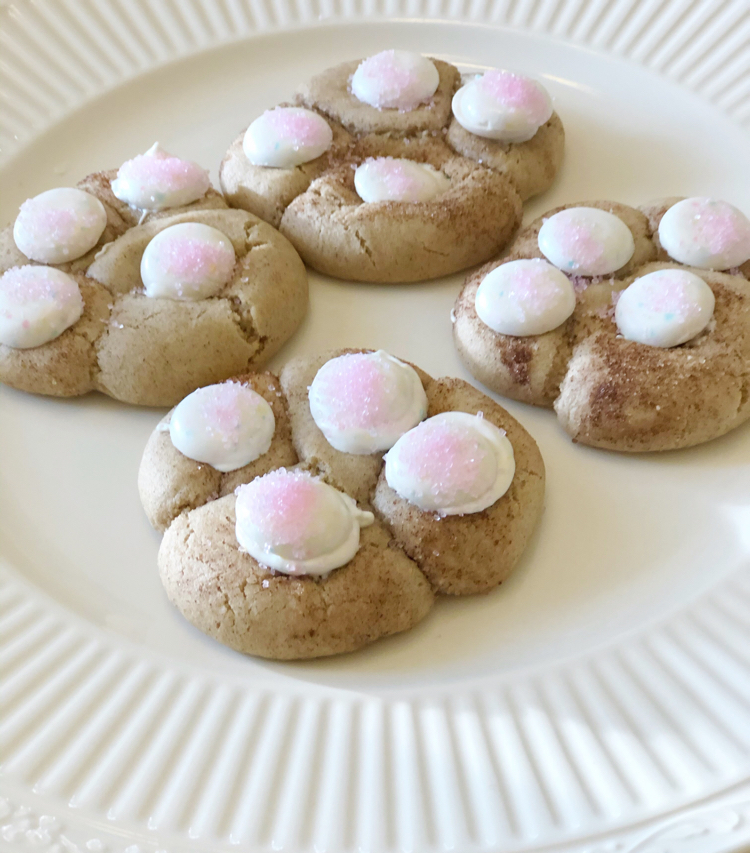 My daughters and I adore snickerdoodle cookies. In case you aren't acquainted with snickerdoodle cookies, they are basically sugar cookies with some cinnamon mixed in, too. Our go-to snickerdoodle cookie recipe (when we have butter on hand) is one I found at King Arthur Flour.
If you prefer to make your cookies with butter, check out the King Arthur Flour Snickerdoodle Recipe here.
I found Leah's butter-free snickerdoodle recipe on the blog, The Frugal South. I was so happy to find it! Leah points out that butter is 6 times more expensive than oil is, so these cookies are frugal, too!
I also don't currently have ingredients for icing in my pantry, so I used candy melts and colored sugar for the decorative "icing" for these cookies.
I got the idea for the shape for these bunny paw print cookies from Lisa of Saving Cent by Cent. (Her cookies are a lot cuter than mine are!)
Recipe
1 1/2 cups white sugar
1 cup vegetable oil
2 eggs
1 tsp vanilla extract
3 cups all purpose flour
1 tsp baking soda
1/2 tsp salt
1 1/2 tsp cinnamon
For Sugar Coating:
2 tablespoons sugar
1 tsp cinnamon
For Decoration:
White candy melts
Pink sugar
Snickerdoodle Cookie Instructions
Preheat oven to 375 degrees.
Mix the oil, sugar, egg and vanilla until smooth. (I use a KitchenAid Stand Mixer
.) Add the flour, baking soda, salt and cinnamon on top, then mix everything together to form a thick dough.
Prepare your cookie sheets. (I use Stainless Steel Cookie Sheets
.) I also use silicone baking sheets. I can use them over and over again, and they work perfectly! I use AmazonBasics Silicone Baking Mat Sheets
.
Form the dough into walnut-sized balls and roll each ball in the sugar coating. Form three smaller balls for each cookie. Place these at the top of each cooke to form toes for the paw print cookies. (I pinched where the main ball of dough met the three smaller balls of dough for each cookie to help the toes and the main part of the paw print to bake together.)
Place cookies a few inches apart on an ungreased cookie sheet, flattening them slightly.
Bake for 8 to 10 minutes, until slightly brown on the bottom.
When the cookies are still warm, press a sugar melt in the middle of each "toe" and in the center of the main part of the paw print. Dust each candy melt with pink colored sugar.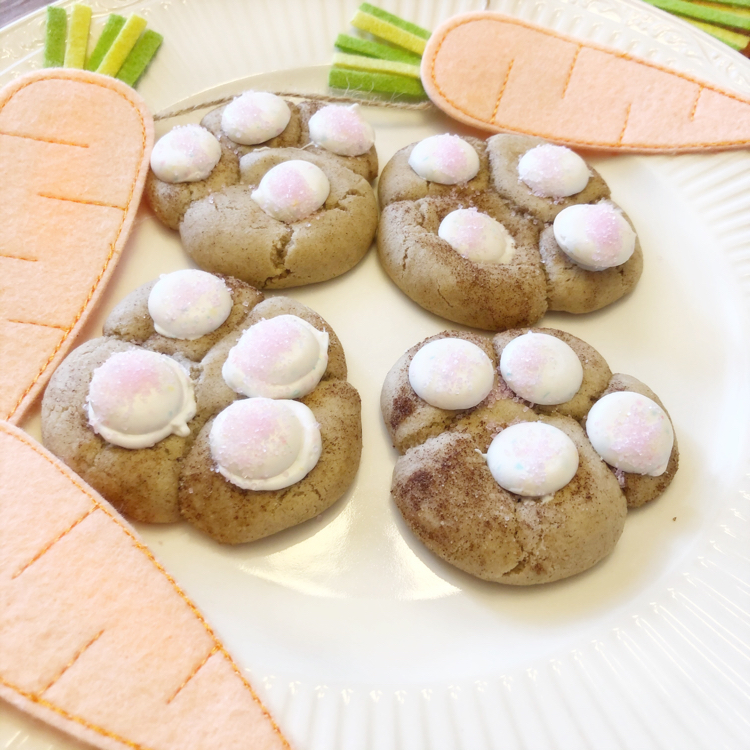 Remove the cookies to a plate when slightly cooled Enjoy!
Check out my friends' delicious recipes for Easter treats!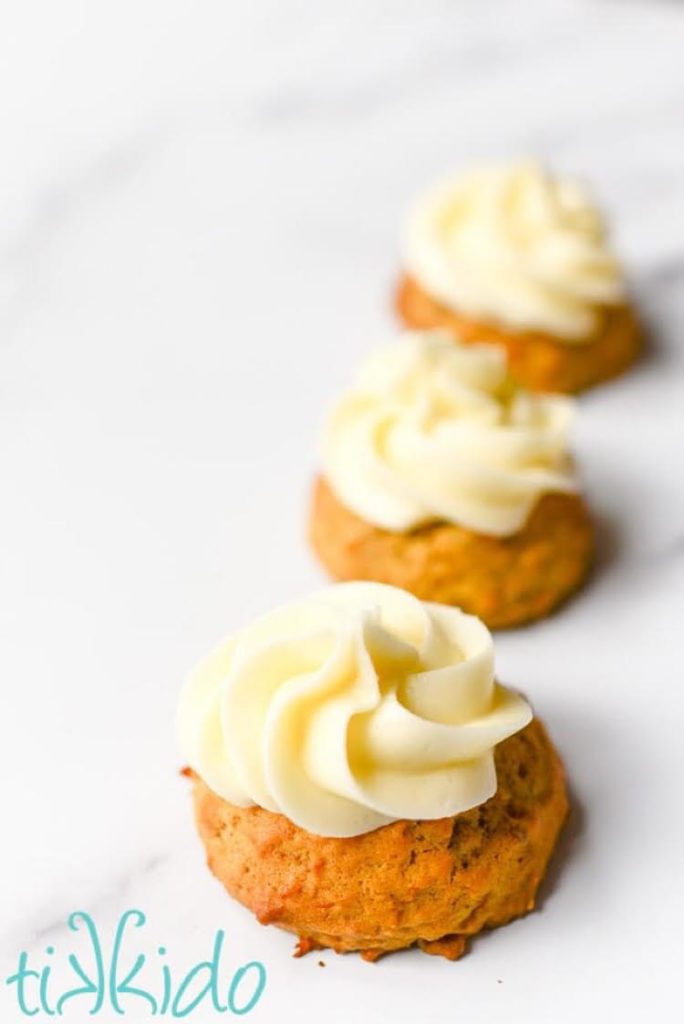 Easter Cake Mix Cookie Bars — Our Good Life