Thanks to NEX L1 PRO for providing me with their new cordless screwdriver for my review. All opinions expressed in this post are my own.
Welcome to a new feature on Mom Home Guide! On Fridays, I will be sharing and reviewing favorite products that I have tried. Many of these are items for the home that have made my life easier!
I have been wanting a handy cordless screwdriver for a while now. I've done a few DIY projects recently where I've needed a screwdriver. I've either had to use a manual screwdriver, or even the screwdriver feature on my Swiss Army knife! Life will be so much easier now that I have the COMPLETELY NEW cordless dual power control screwdriver I was sent to try, the Fantikk NEX L1 PRO. (Mine is Moon Gray – it also comes in Midnight Blue.)
Easy to Use Power Screwdriver
I've done some DIY over the years, but I am still pretty much a novice DIYer. I can paint kitchen cabinets (almost) like a pro, and stencil a bathroom feature wall, but I still get nervous when it's time to use a power tool. One thing that's really awesome about the NEX L1 PRO is that it's not intimidating. It offers all the ease and power I need without the learning curve needed with some power tools.
The ergonomic NEX L1 PRO screwdriver fits easily in my hands and is super lightweight. I like that all the bits I need for my projects are located in one place. The NEX L1 PRO comes with its own sturdy plastic storage/carrying case that holds the NEX L1 PRO, its charging cord and 12 1-inch S2 alloy steel bits, SB-C charging cable, plus a 60 mm extension rod and 2-inch bit.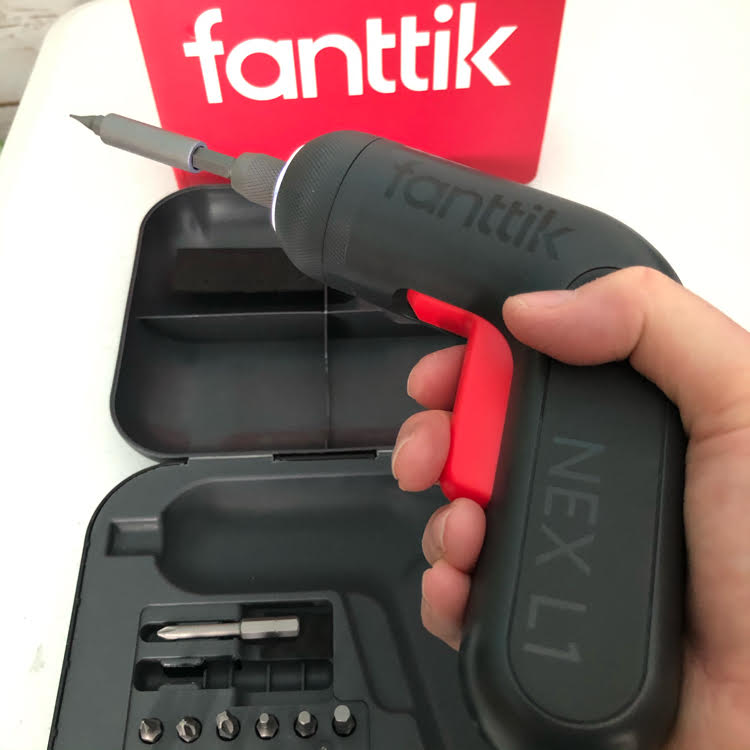 The magnetic NEX L1 PRO bit holder makes it easy to change bits. I like that the NEX L1 PRO set has all the bits I could need – I don't have to go running for a different screwdriver when I have to change from a flathead screwdriver to a Phillips head screwdriver, for instance.
The NEX L1 PRO gives me the lightweight precision I need for small jobs (like my DIY face mask rack). I just lightly press on the trigger. If I need more power (like for drilling into a 2×4 to make DIY string light posts ), I press harder on the trigger.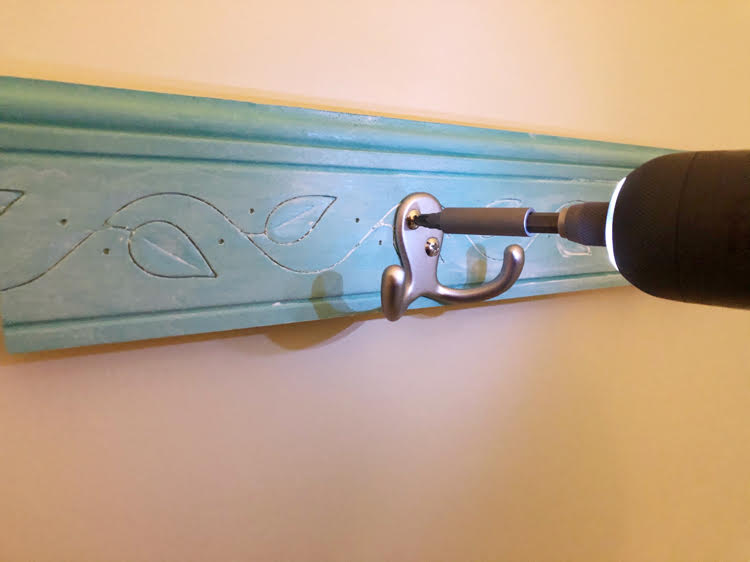 The NEX L1 PRO's electronic brake means that the screwdriver's head stops the instant I release the trigger – a handy safety feature. As a beginner DIYer, I appreciate this safety feature.
The NEX L1 PRO has a 360° LED Ring Light (built in flashlight), so I can easily see what I am doing, even when I'm working in not the best lighting situations.
The electronic controls make it easy to set the variable speed (6 speeds) on the power screwdriver and set the screwdriver to forward or reverse. (E.g, for installing or removing screws.)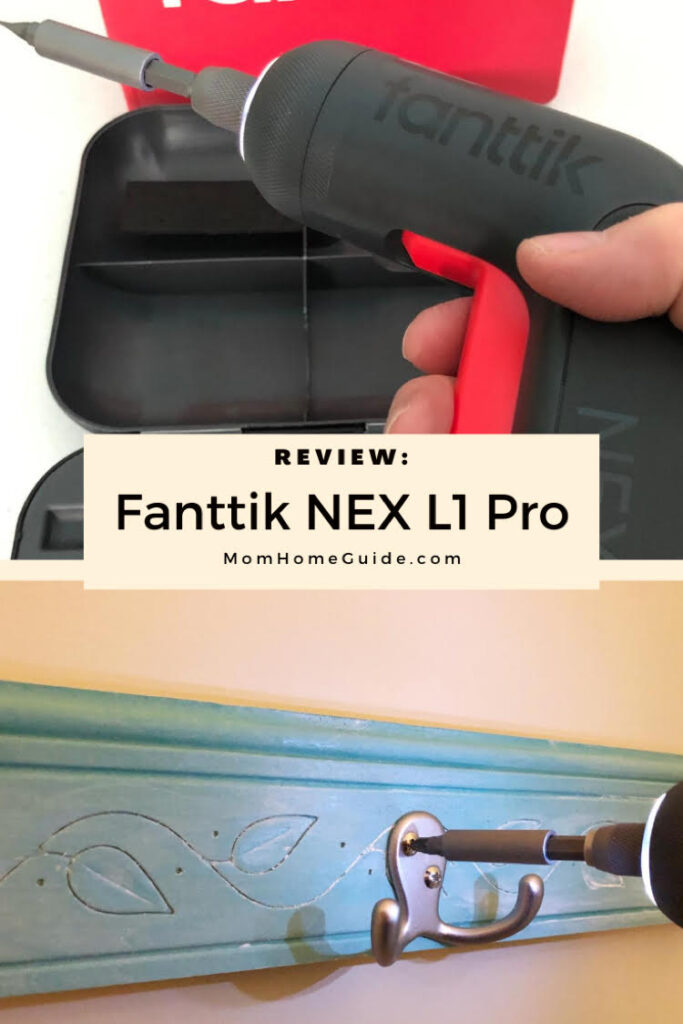 The Fantikk NEX L1 PRO (a new product) has launched on Indigogo for $80 with free shipping. It can be shipped globally if you are interested in getting one of your own! I am happy to have the NEX LI Pro in my DIY arsenal. I think this tool will make my next project go more smoothly!
If you are interested in a product review feature on Mom Home Guide, email me at momhomeguide@gmail.com