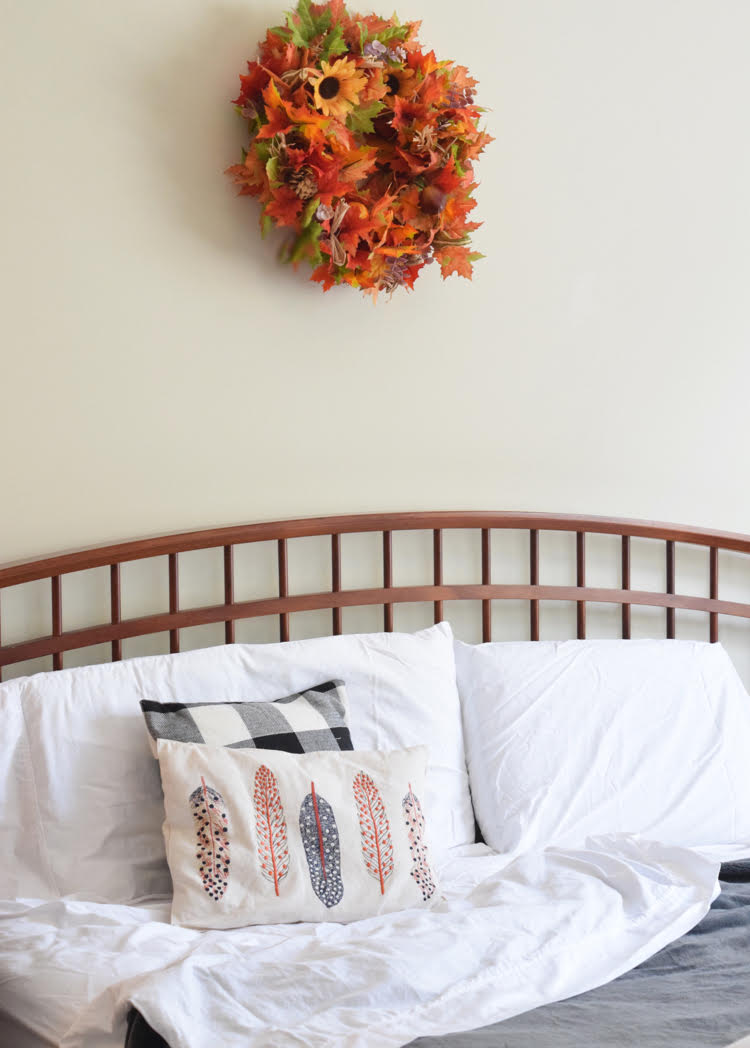 Welcome to Friday Finds! In this new Friday regular post, I'll share information about some of my favorite products. Today I am sharing details about the Therapedic weighted blanket and cotton sheets that I have added to my bedroom for fall.
Now that September is here, I am excited for fall ! I am looking forward to cool nights, cozy blankets and fall decor. I already have my bedroom all set for fall! This week I added some colorful autumn decor to my bedroom and added cotton sheets and a cozy weighted blanket by Therapedic.
Comfy Reversible Weighted Blanket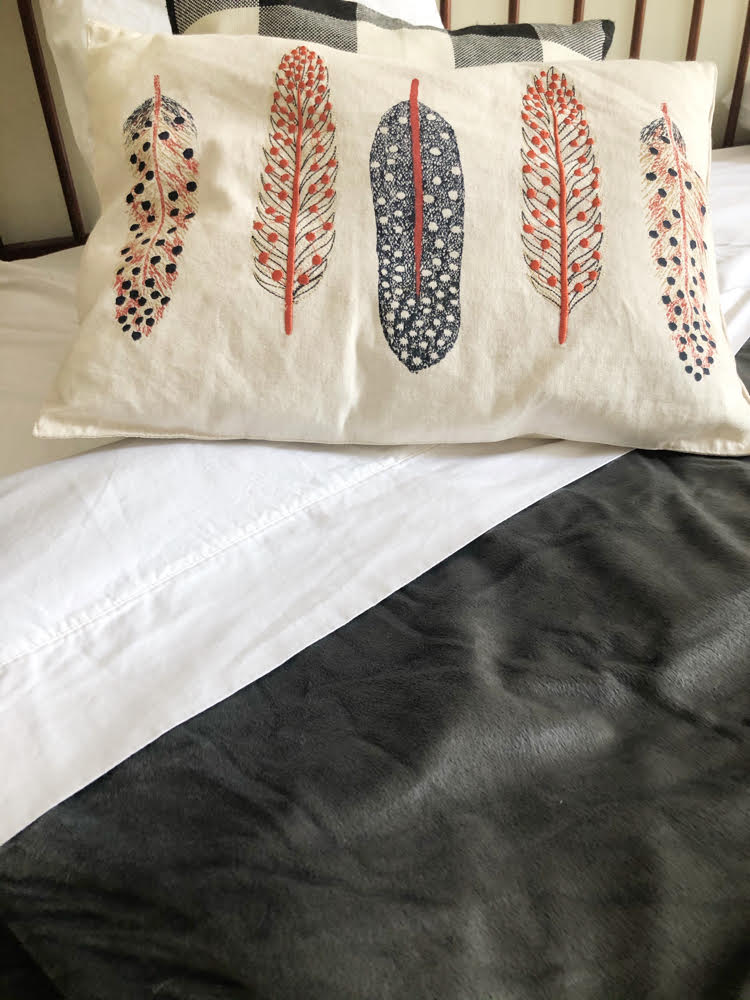 I am very excited about my new comfortable Therapedic® Reversible Weighted Blanket.. The blanket can be used as a throw, but I like to use it as my personal blanket at night when I'm sleeping. (My husband and I like to have our own blankets. I tend to be a blanket hog!) A weighted blanket is a great addition to a bedroom (or sofa) when the weather cools and you want to nest at home.
I like the comforting and relaxing feeling of a weighted blanket, so I am loving my new Therapedic® Reversible Weighted Blanket. I tend to use a blanket even in the summer, since I like the feeling of being covered by a blanket while sleeping. It makes me feel cozier and safer.
My husband and I have an easy chair in our bedroom. While I'm keeping the weighted blanket on the bed now, the weighted blanket might be a good throw to use for reading in the easy chair.
The Therapedic® Reversible Weighted Blanket is available at Bed, Bath & Beyond. (The blanket ranges from 8 LB for $89.99 to 25 LB for $159.99.)
My new Therapedic® plush weighted gray blanket goes great with the fall hues that I've added to my bedroom. It looks nice stretched across my bed as a pretty accent to my room during the day.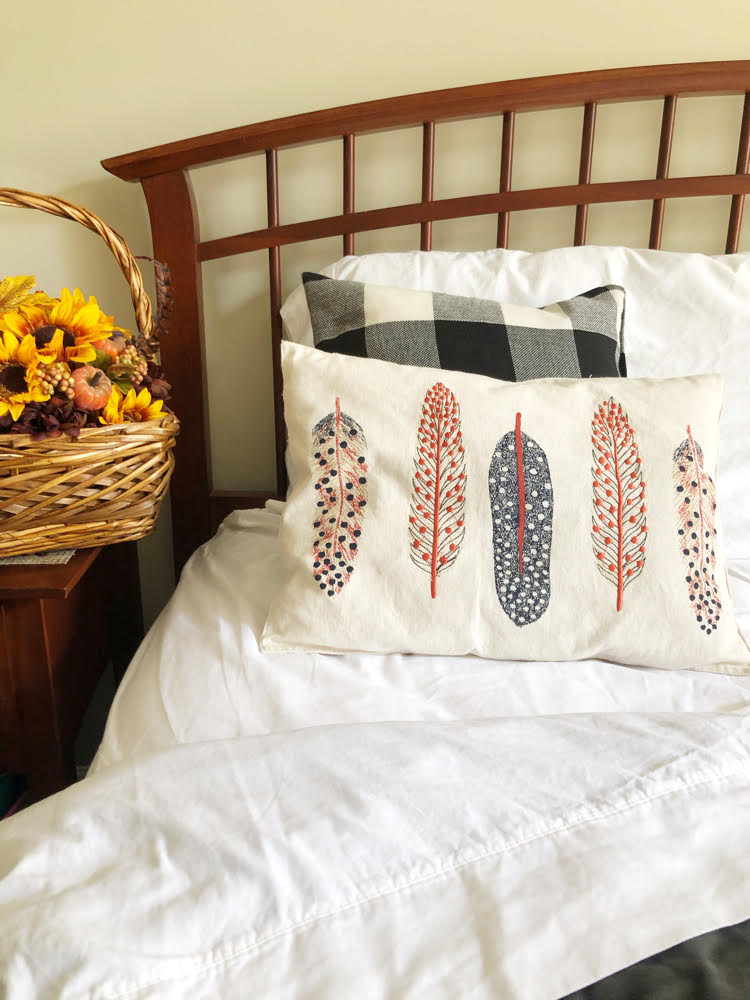 I chose to get my blanket in large: It measures 54″ W x 74″ L and weighs 20 lb. It's reversible, so either side looks and feels great!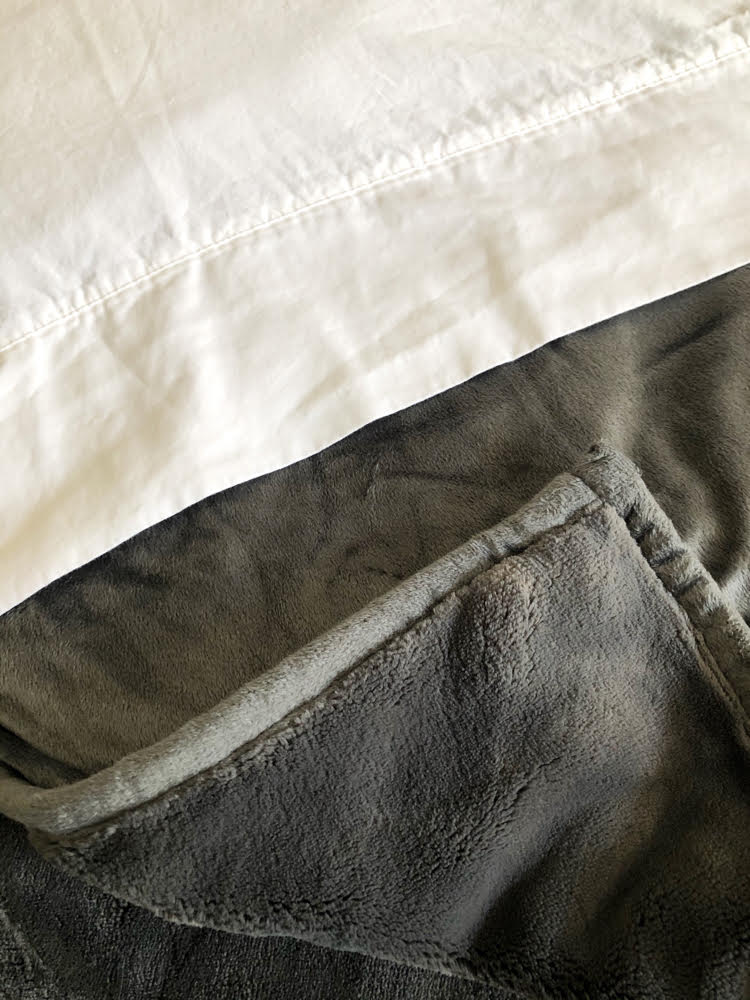 The blanket has a removable and washable cover. (I washed and dried the cover before putting the weighted blanket on my bed.) Inside the blanket cover are easy to use fabric ties that secure the weighted blanket to its cover. Inside the weighted blanket are glass pellets to add weight and create a soothing, calming experience.
If you've used a duvet cover in the past, you might have noticed that the duvet can shift and get bunched up in the cover. That doesn't happen with this weighted blanket and cover. I love that. Nothing gets in the way of enjoying my new weighted blanket.
The weighted blanket also give a comfortable feeling and look to my fall bedroom.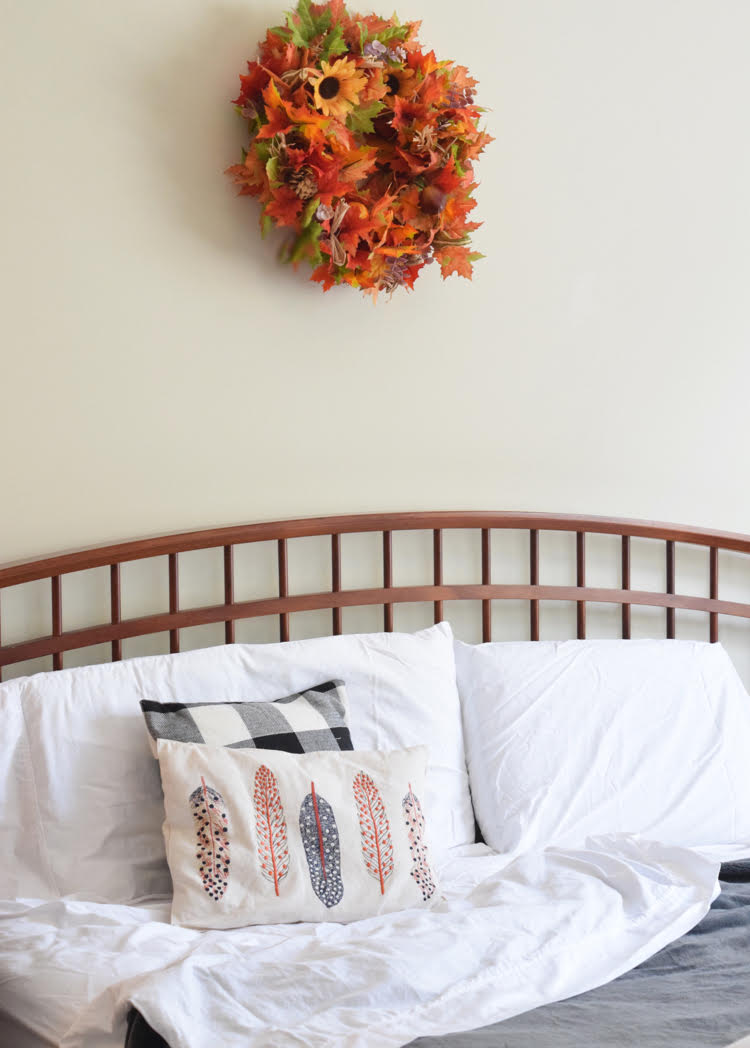 My 2-year-old Shih Tzu puppy is also loving my new weighted blanket. (He likes to take naps on the plush blanket – I think he thinks it's his blanket!)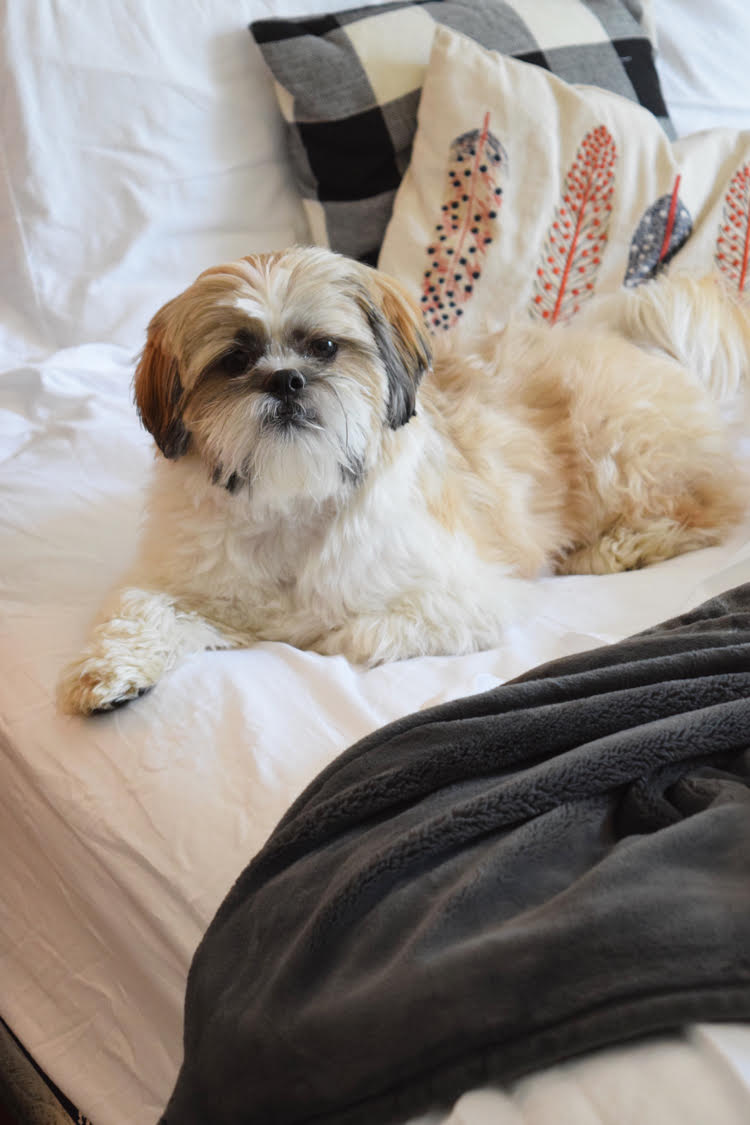 New Crisp White Sheets
I also added crisp white King-sized sheets from the Therapedic® 450-Thread Count Sheet Collection from Bed, Bath & Beyond to my bed (twin-California King, MSPR: $49.99-$79.99). Cotton sheets are a good choice when you are looking add warm to your bed. I think the bright white color of my new wrinkle-resistant sheets give a soothing and refreshing look to my fall bedroom.
When I was putting my new sheets on my bed, I was pleased to discover the directional labels on the sheets. I often have difficulty putting King-sized sheets on my bed. I never know at first where the top, bottom and sides are! The directional labels show me where the top, bottom and sides of the sheets are. Now I can put the sheets on the bed correctly the first time!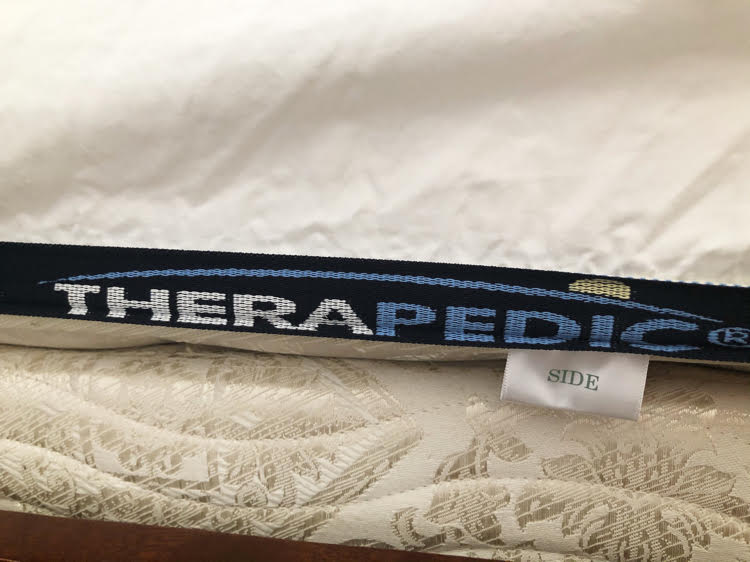 I was happy to discover the buttons on the fitted sheet (at the bottom end of the sheet) and the button holes on the bottom end of the flat sheets. When buttoned together, the flat sheet stays in place and doesn't bunch up on one side of the bed or fall off the bed. It's so nice to have a flat sheet that stays in place.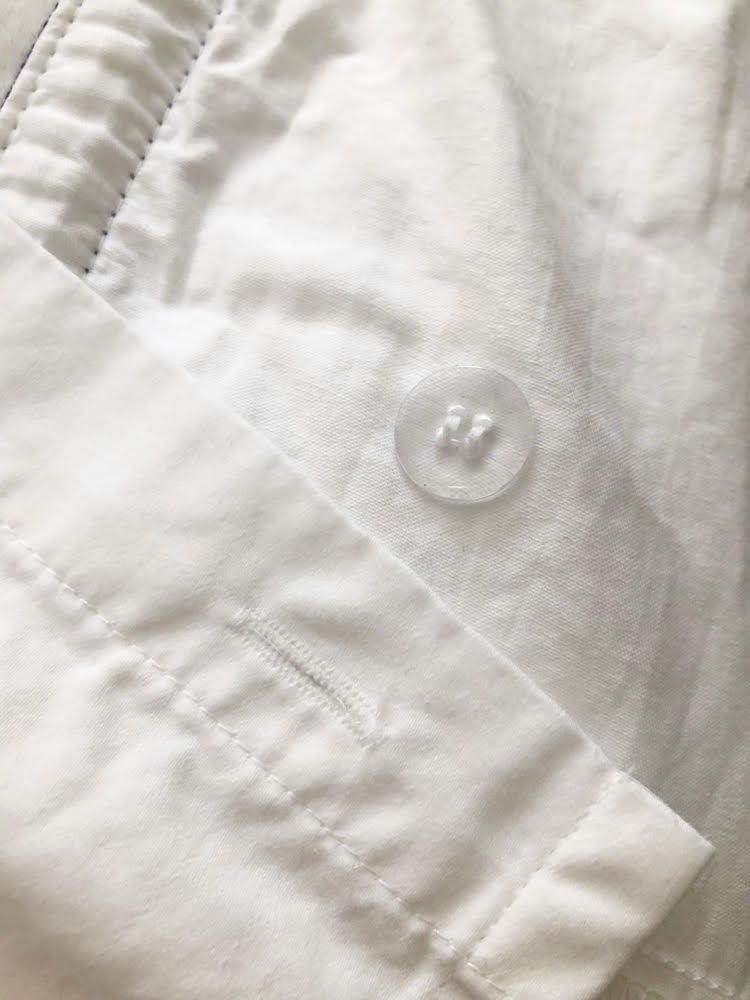 The sheets are deep enough to easily fit on my pillow-top mattress. I know that it will stay in place.
Fall Bedroom Decor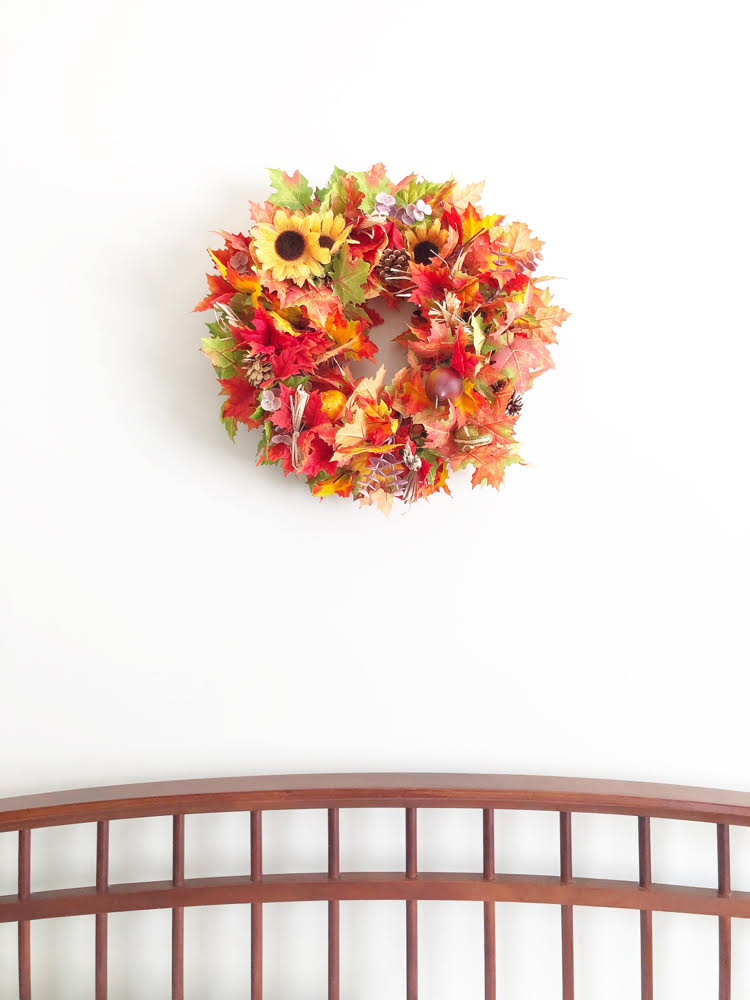 I like to change the decor I hang over the bed in my home's master bedroom throughout the seasons.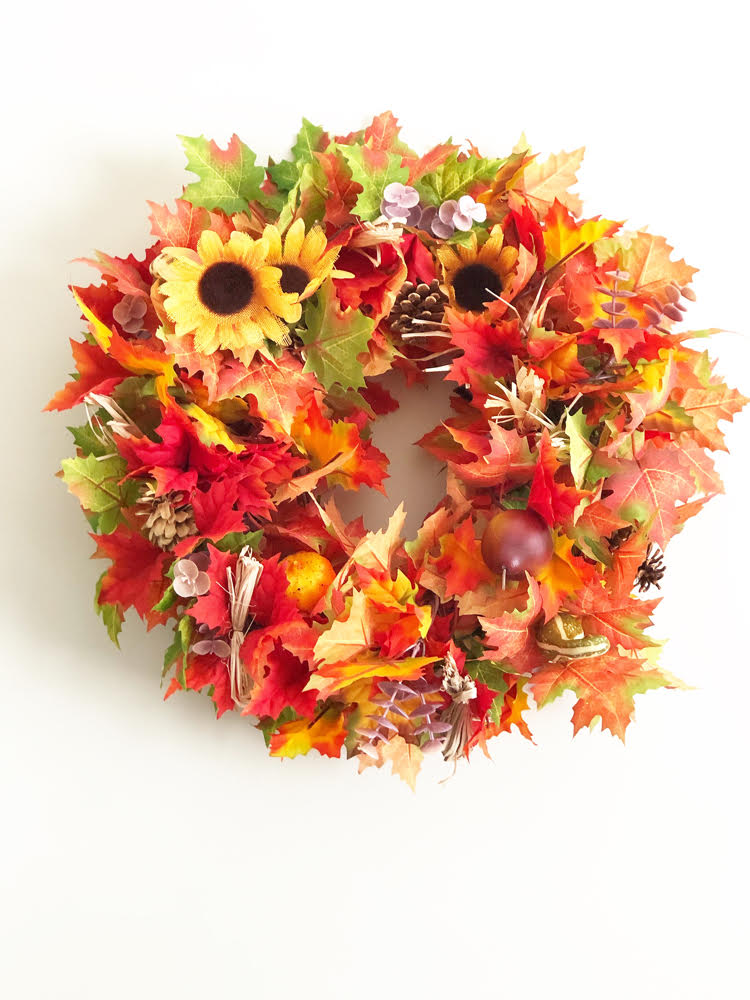 The DIY fall wreath that I hung over my bed is a super quick and easy fall wreath that I put together last fall.
I added black and white buffalo check pillows to my bed. (I used the pillows in my fall living room last year.) I also included a pillow with a feather motif in fall colors. I made the pillow out of double-sided fabric placemat. Placemat pillows are some of the easiest and least expensive pillows to make!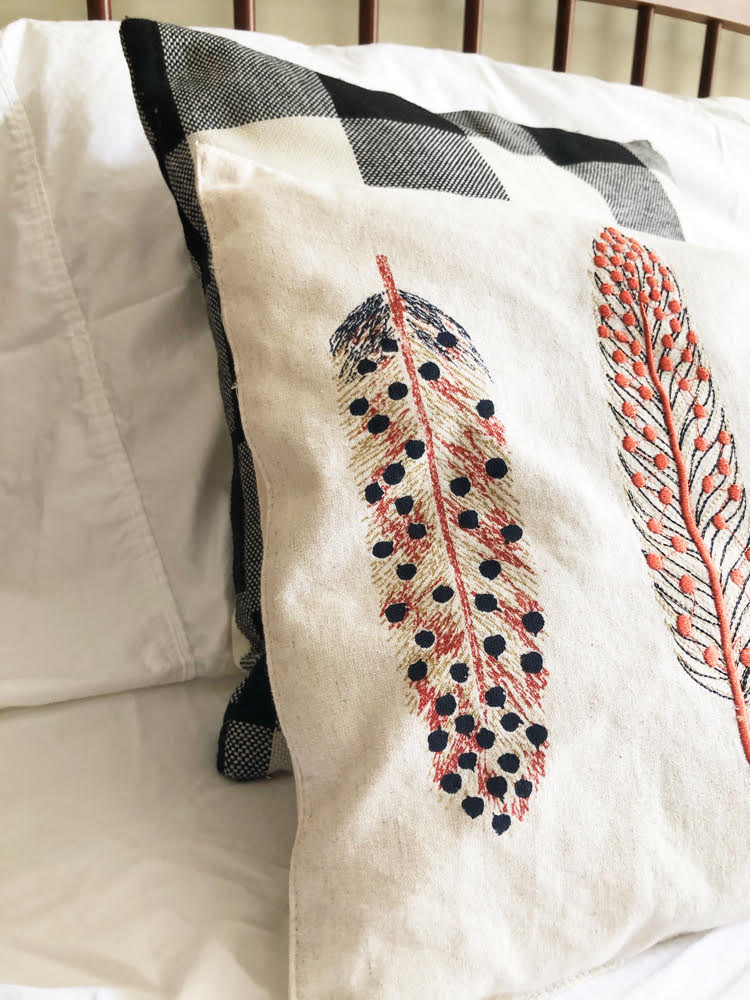 I created the fall floral basket you see on my nightstand a few years ago by simply placing some faux fall flowers and leaves in a pretty basket I already had on hand.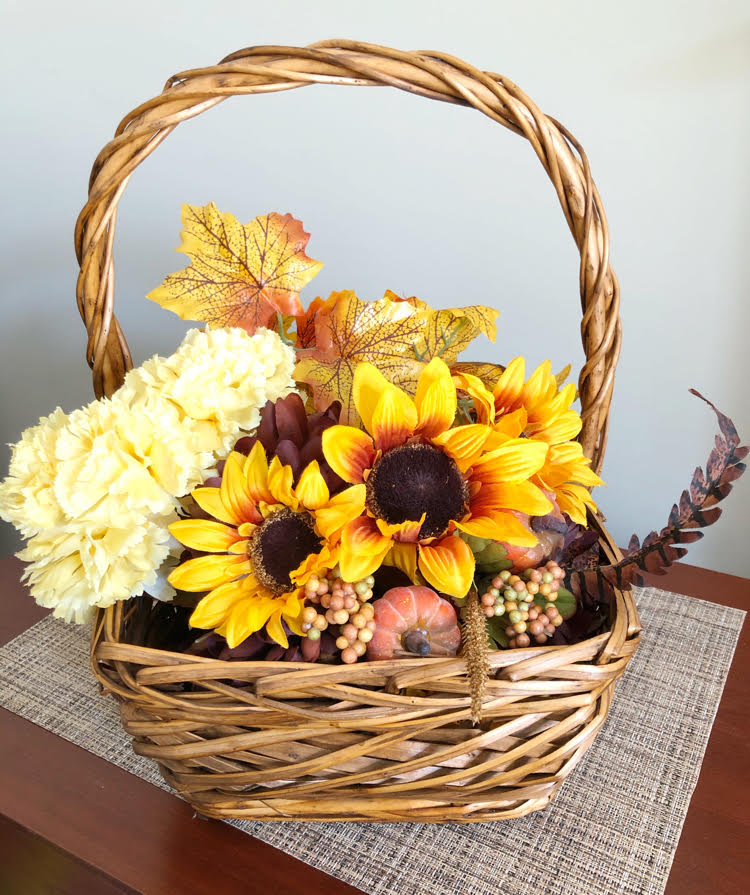 I am really happy with how my fall bedroom turned out. I don't always decorate my bedroom for the seasons, but now I definitely plan to! It's fun to change up the look of the room for the seasons – you really just need to make some small changes to really change the feel and look of a room.